At the Agrihotel Elisabetta in Tuscany this summer, I was in charge of making the meatballs for the dinner buffet every morning. After the breakfast shift was over at 11:00 and I had finished serving Bencakes and omelets to guests, I would return to the kitchen to continue working until 1:00. In the kitchen, I would do an assortment of odd jobs. The most common ones were to grind meatball ingredients and roll them together into "polpettine" (tiny meatballs), and to make sheets of fresh pasta or lasagna.
This recipe for baked turkey meatballs is my homage to times spent in the Agrihotel kitchen, stuffing lamb and cow meat down the grinding hole. These meatballs are simple, succulent, and healthy. The parmigiano, fresh tomato sauce, and prosciutto give them extra flavor.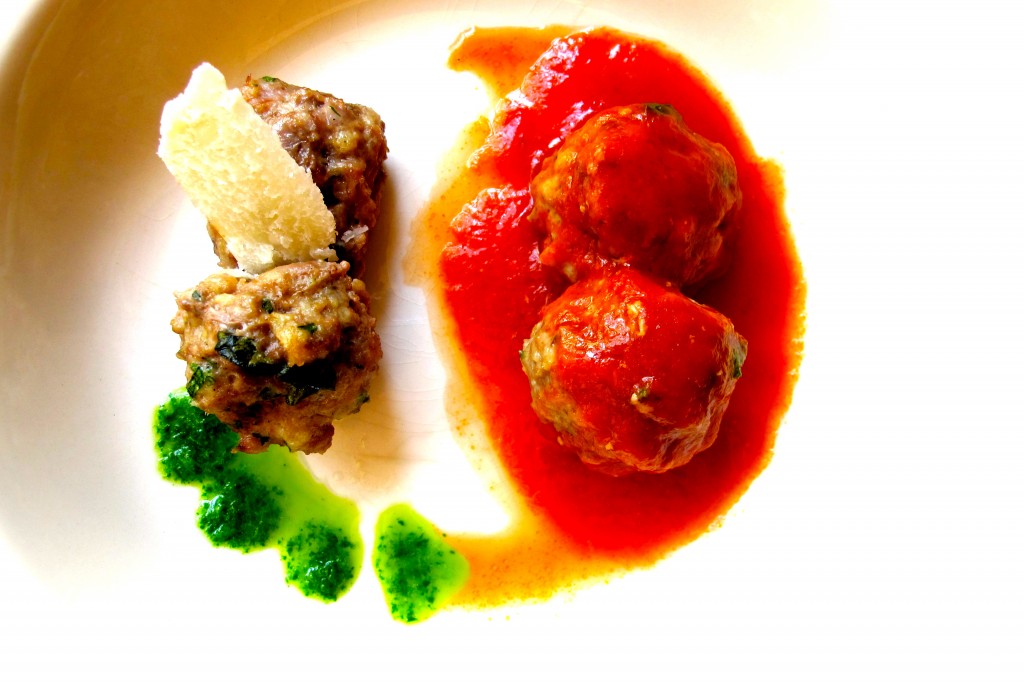 *PLEASE NOTE: I have experienced numerous site revamps and technical difficulties over the past few weeks. I realize that the last post did not reach subscribers by email. If you did not yet get a chance to see BenGusto's recipe for bosc pear applesauce, you can click here: Bosc Pear and Apple Sauce. I apologize for any inconvenience. Thank you!
Baked Turkey "Polpette" Meatballs
Makes about 45 tiny meatballs
1. 5 pounds Ground Turkey
1.5 pounds Ground Beef
1/4 cup Grated Parmigiano
2 large Eggs
1/4 cup Milked Breadcrumbs (see below for instructions)
1/4 cup Prosciutto Cotto, finely sliced
2 tbsp. chopped Parsley
1 tbsp. Salt
3 tsp. Pepper
24 oz can of Tomato Puree Sauce
1/4 cup Olive Oil + extra
15 leaves Basil
Preheat oven to 400 degrees.
For milked breadcrumbs: Let fresh bread sit in milk for a few minutes. Then blend it. Measure out 1/4 packed milky bread mush.
Mix all ingredients together in a bowl.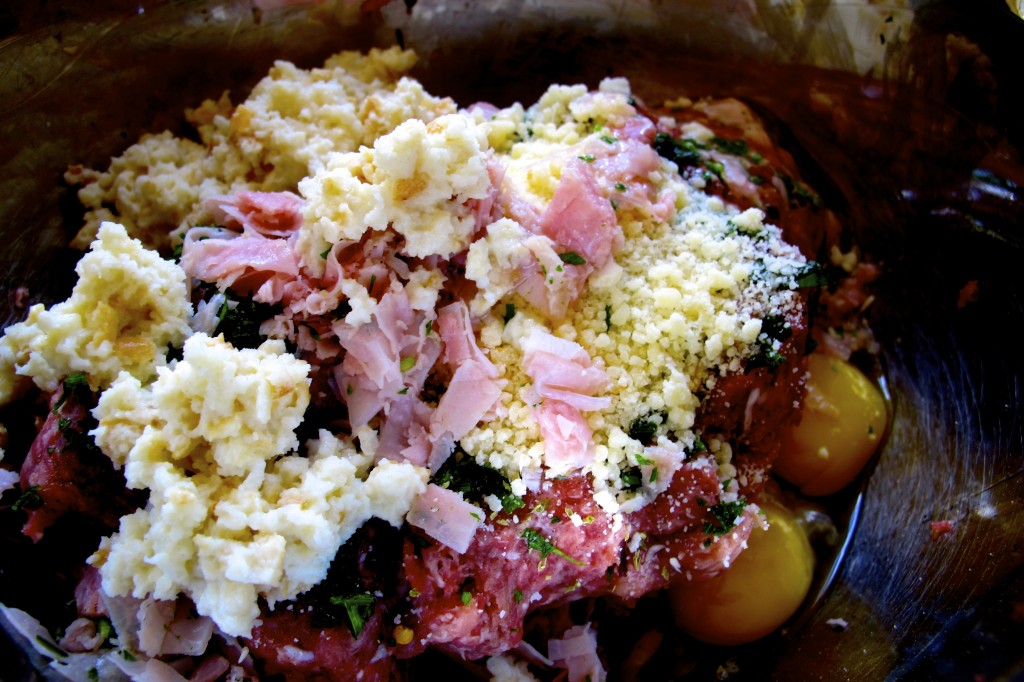 Brush olive oil on a sheet lined with parchment paper. Roll small meatballs in the palms of your hands. If you find that the mixture is too crumbly, add more wet ingredients or another egg. If you form sticky hands, keep a glass of water nearby to wet your hands to keep the mixture from sticking to your skin.
Brush each meatball with olive oil.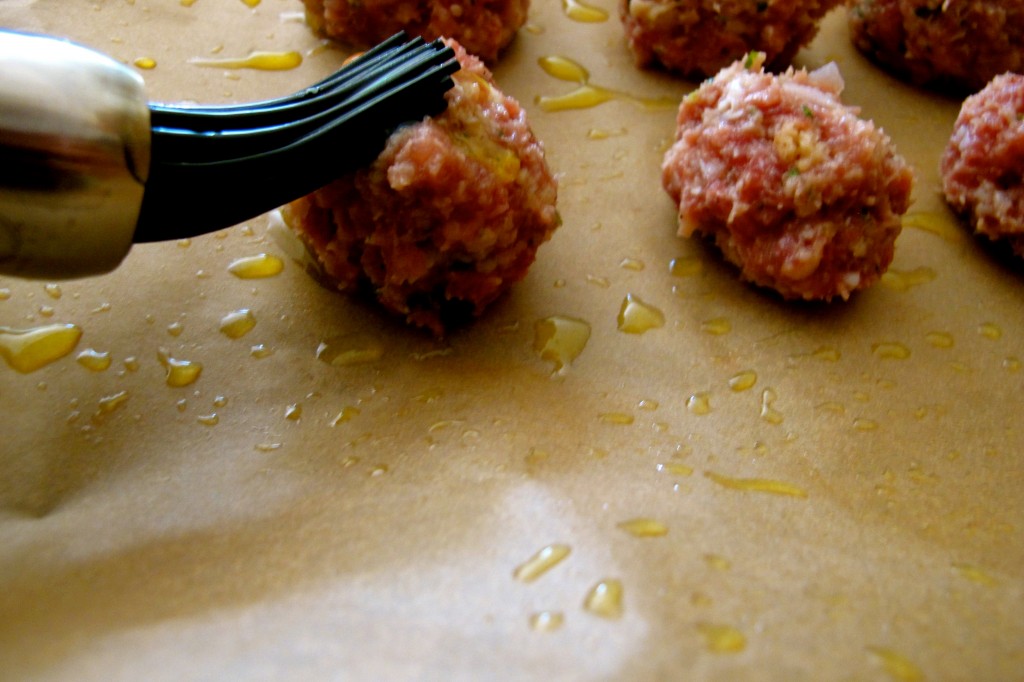 Bake for about 15 minutes, or until centers are completely cooked through and tops are browned. Cooking time may depend on size of meatballs.
While the polpettine (tiny meatballs) are cooking, pour tomato puree in a large pot and heat with 1/4 cup olive oil and basil. Season with salt if needed. Let boil for a few minutes over medium heat and then turn off stove.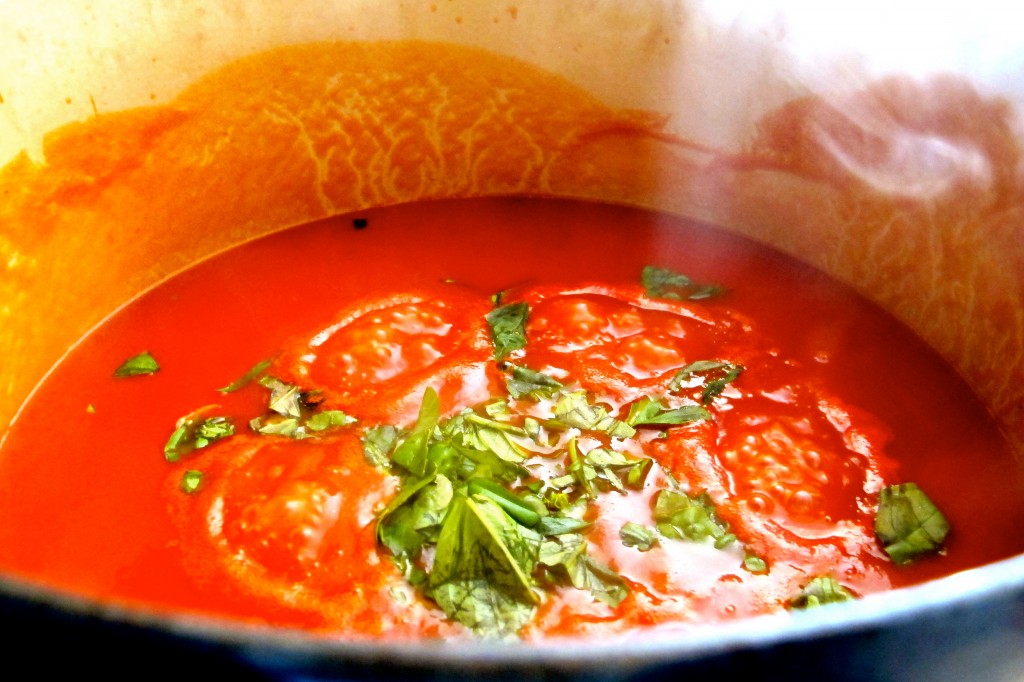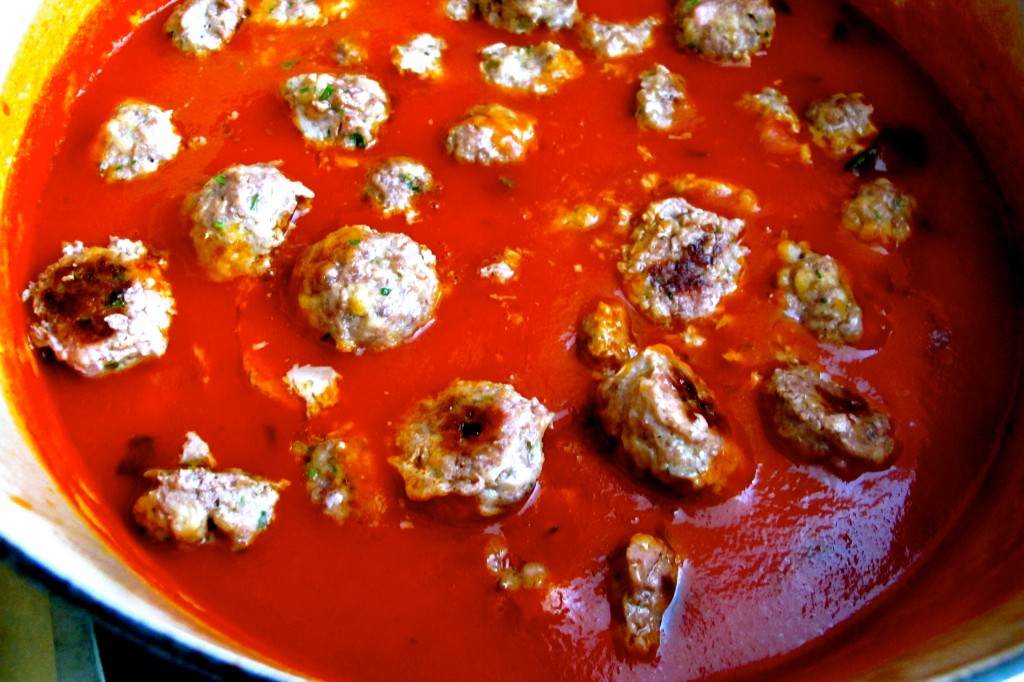 Once meatballs are done, add to the hot pot of tomato sauce. Enjoy with parmigiano, pesto, and/or spaghetti.
Buon Appetito!