Brussel sprouts may sound unappetizing, but if cooked right, they can be one of the best vegetables. Along with my broccolini recipe, roasted brussel sprouts is the most addicting side dish. They're easy to make, and go along with any meat or fish (or with Thanksgiving, which is what they did last thursday). Heck, I take that back. They're so good, they'd go with anything! I look at them as a tastier potato chip in ball form.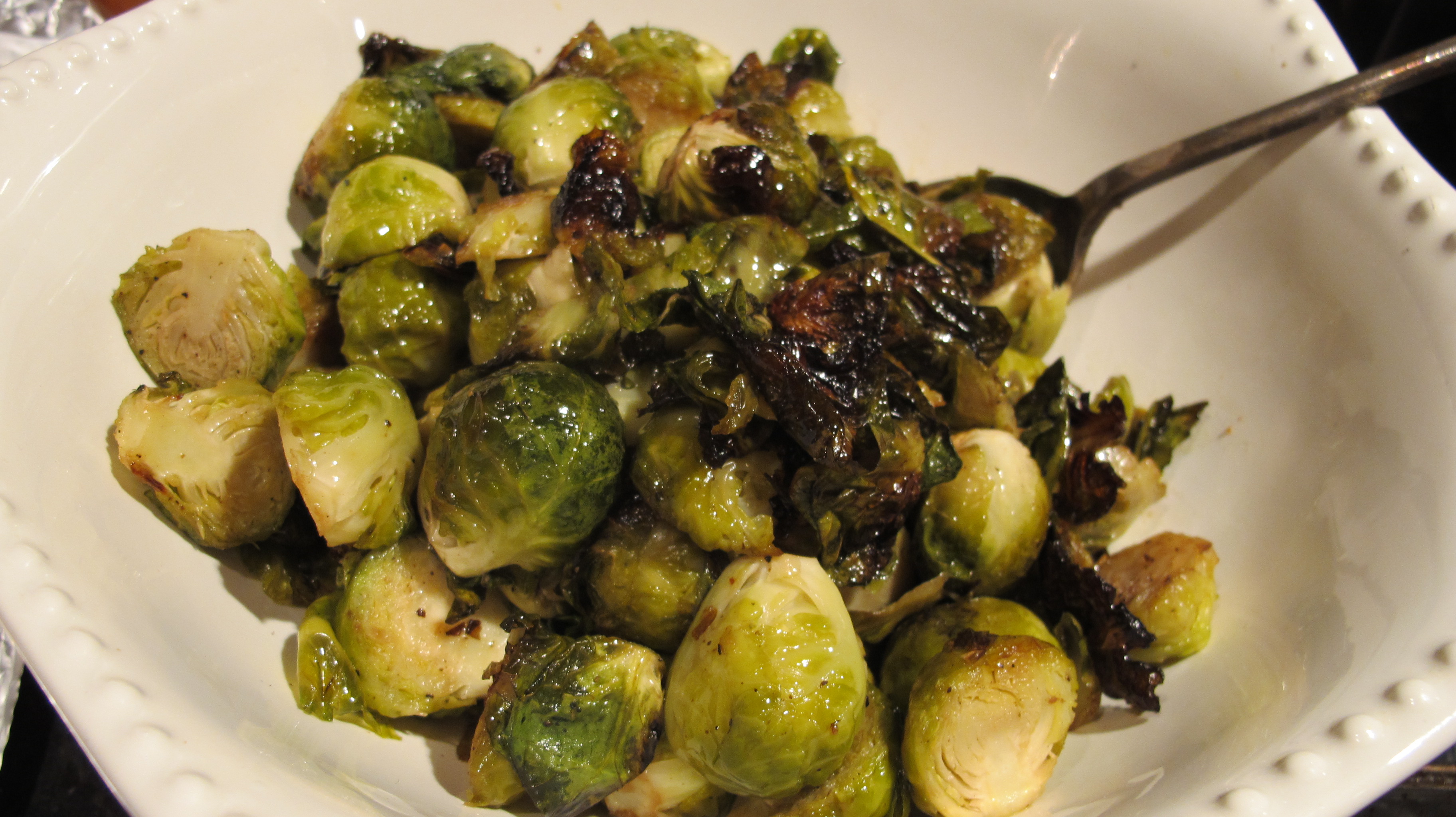 I follow the Barefoot Contessa's recipe for roasted brussel sprouts:
1 1/2 pounds Brussels sprouts
3 tablespoons good olive oil
3/4 teaspoon kosher salt
1/2 teaspoon freshly ground black pepper
Preheat oven to 400 degrees F.
Cut off the brown ends of the Brussels sprouts and pull off any yellow outer leaves. If the brussel sprout is large, then cut it in half.Mix them in a bowl with the olive oil, salt and pepper. Pour them on a sheet pan and roast for 35 to 40 minutes, until crisp on the outside and tender on the inside. Take the pan out every 9 minutes or so to mix the brussel sprouts around to keep from burning. Once roasted, additional salt may be added to your liking.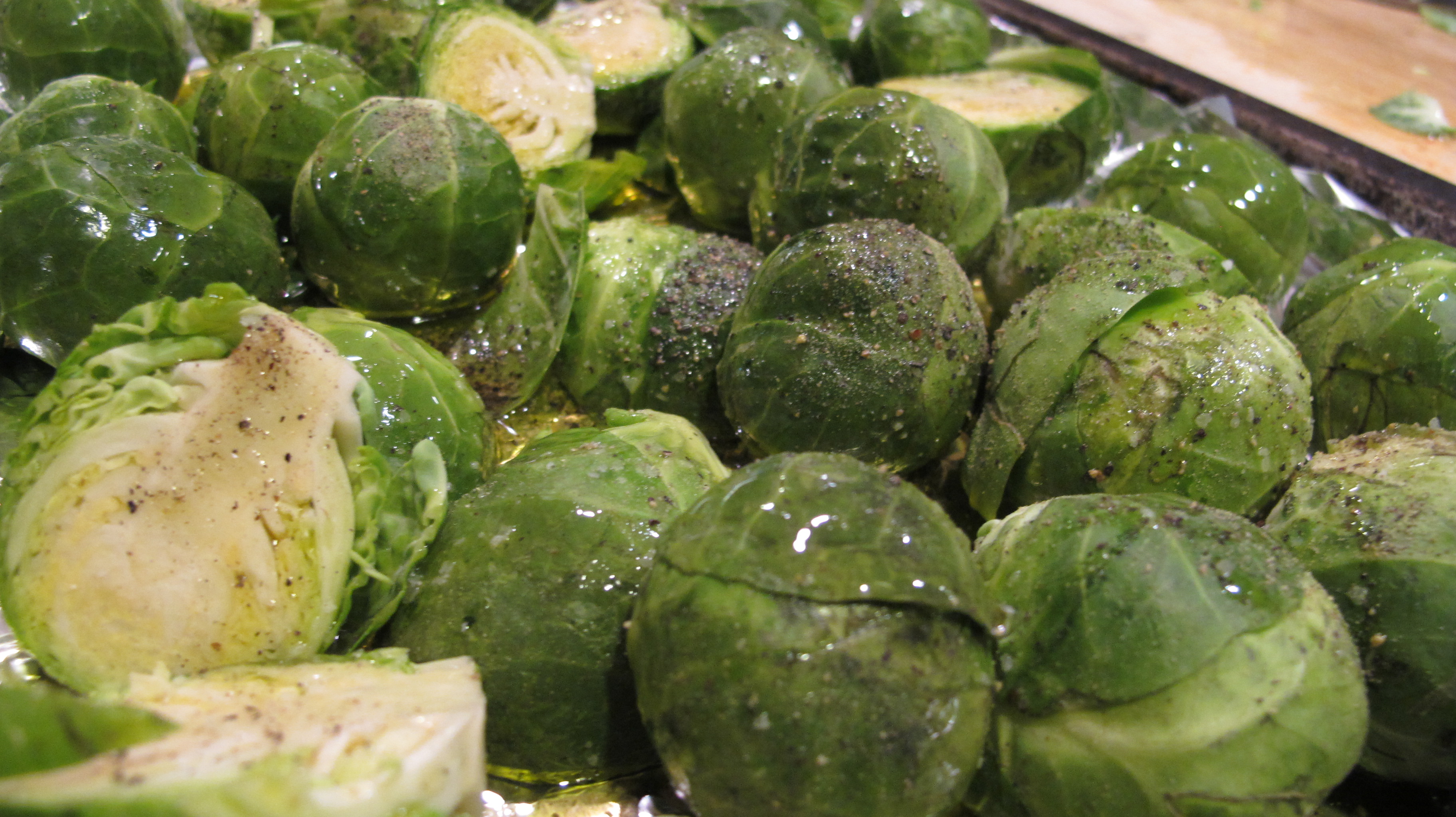 I don't actually follow the measurements exactly (because I never do). You just want to make sure you get enough salt to bring out the flavor, and a good level of olive oil, so much that you can dip some bread in the oil afterwards.  Although, you won't go wrong following the Barefoot's recipe exactly because she is the best chef on TV.
Interestingly, I've never had a brussel sprout in Italy. They're not common there…