My favorite vegetable. Broccolini are a longer, skinnier version of broccoli, with more character. It has a more exciting flavor than the broccoli. They can be steamed in a pot, or sautéed in a pan. This recipe can be used for either, the only difference would be that you would cover the broccolini in a pot.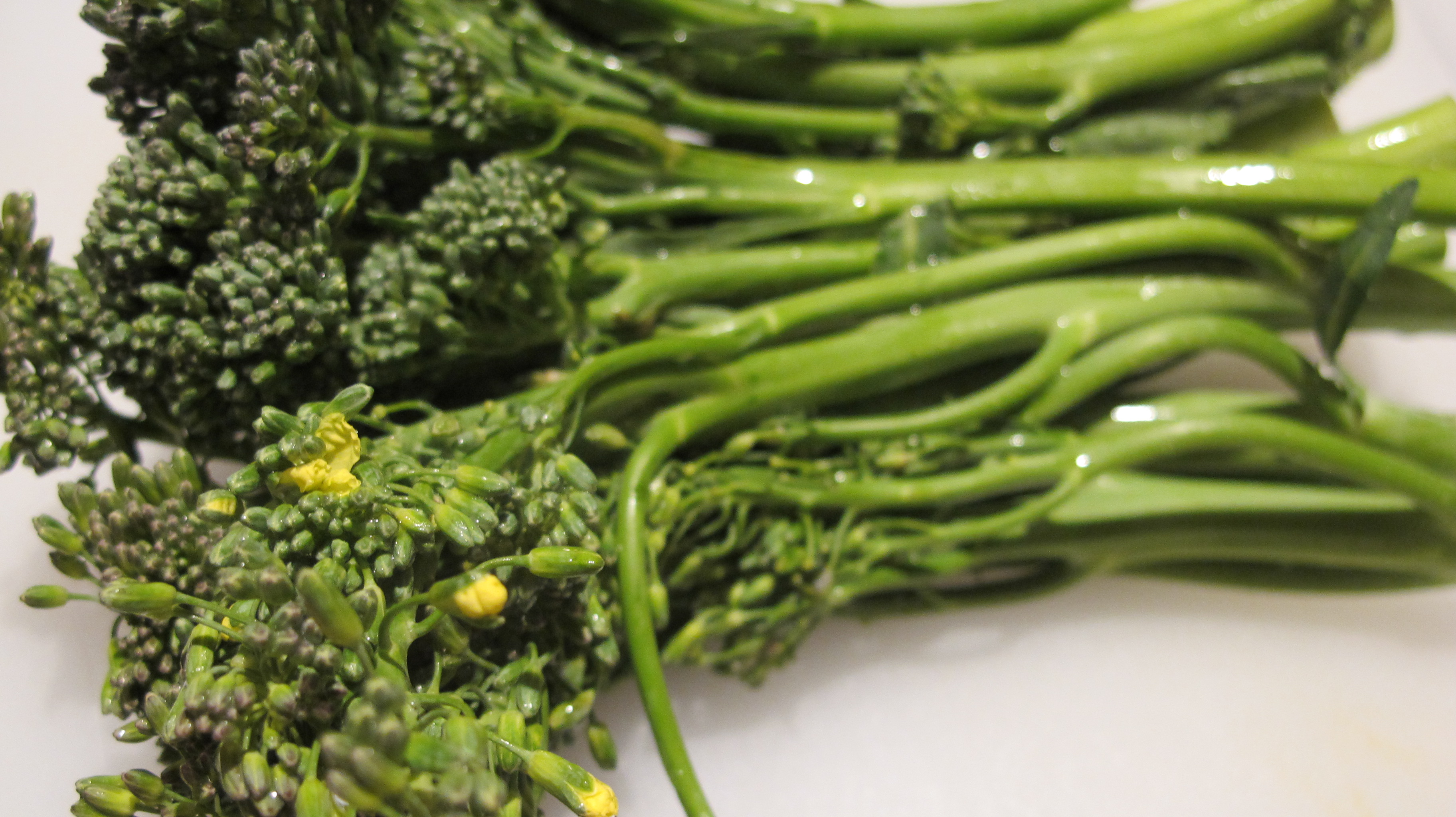 Sauteed Broccolini:
Broccolini
Garlic
Hot Red Pepper Flakes
Olive Oil
Salt and Pepper
Wash the broccolini and cut the whiter end of the stems off.
On medium-high, heat the garlic, olive oil, and red pepper flakes for about 1 minute or so, until the flavors are well combined. Do not burn the garlic to dark brown!
Place the broccolini on the pan/pot and let them cook for about 8 minutes, or until they have only a little bit of crunch left in them. Season well with enough salt and pepper to bring out the flavor (about 1 teaspoon of salt for 6 servings of broccolini).