On a Sunday evening in warm Stanford, California, seven college students joined together around a table to procrastinate on their schoolwork with the promise of good cheer and a delicacy unseen in dormitory cafeterias: saffron risotto.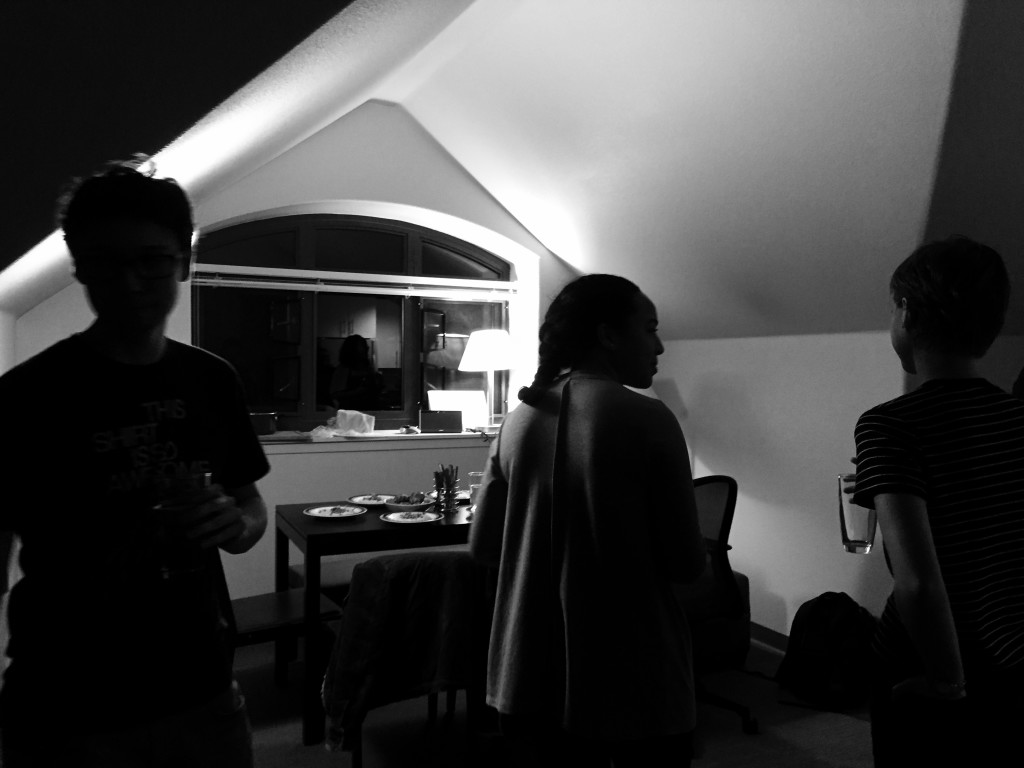 The summer before starting college, I thought of many different projects I could start with a single goal in mind: to meet as many people during my four years at university as I can. I originally planned to produce a BenGusto cooking video series titled "Cooking with Stanford," where I'd invite professors to prepare simple, dorm-friendly dishes in the humble kitchen of a freshman dormitory. I eventually confronted the unfortunate reality that making such videos would take more time away from meeting new people on campus than it would create such time. After flip-flopping from idea to idea for months, I finally came up with Food Talks. 
This winter quarter represents the beginning of a new culinary adventure for BenGusto. Last Sunday evening marked the first dinner of a dining club program I'm calling BenGusto's Food Talks. Food Talks is all about bringing small groups of 5-8 students pulled from all parts of campus–grads and undergrads from bioengineering to political science majors–who don't know each other to come together over engaging conversation and Italian comfort food. The dinners are sponsored by the good people of OpenXChange (shout-out to Logan and Abby), a program supported by Stanford President John Hennessy.
My friend Thiago, a first year law student from Brazil (you meet a lot of cool people by strolling into a thumping international law school party on a Friday evening), hosted the first dinner. I invited seven people who had never met before, and we gathered for a dinner of saffron risotto, salad of radicchio and pecorino, and gelato with fresh berries. The entire dinner was prepared by all the dinner guests–I gave some little tips and advice here and there, but never lifted a spatula. At the end of the dinner I had everyone give me the email address of one person to invite to the next Food Talks dinner, spanning the semi-secret dining society's membership even wider in size and diversity. Next stop: the underground tunnels of Paris!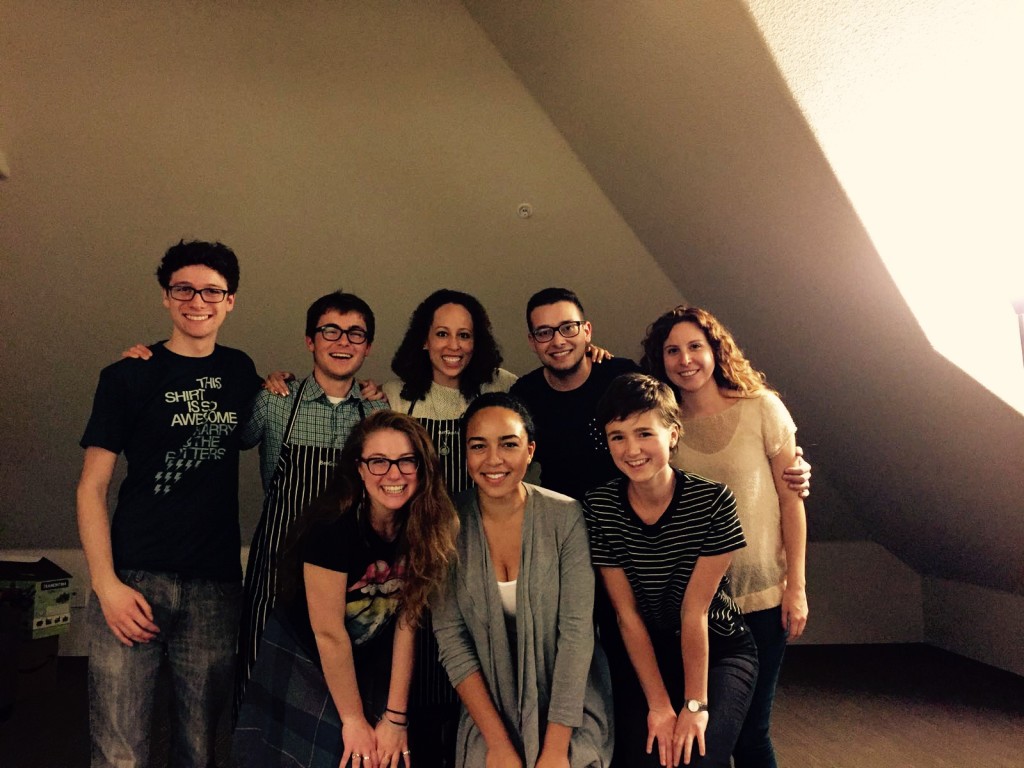 Cheers to bringing people together over food! What's better in life?
Ben G.