In celebration of the final BenGusto™ Buddy Cooking Class on Tuesday, April 28, I have compiled the best snapshots of the chefs in action from all ten lessons. These pictures represent a timeline of culinary education, memories of sweet and savory moments of great fun. I must say that these chefs are particularly photogenic, so please enjoy!
#1 – Preparing for the IB Iron Chef culinary competition by crafting pasta by hand.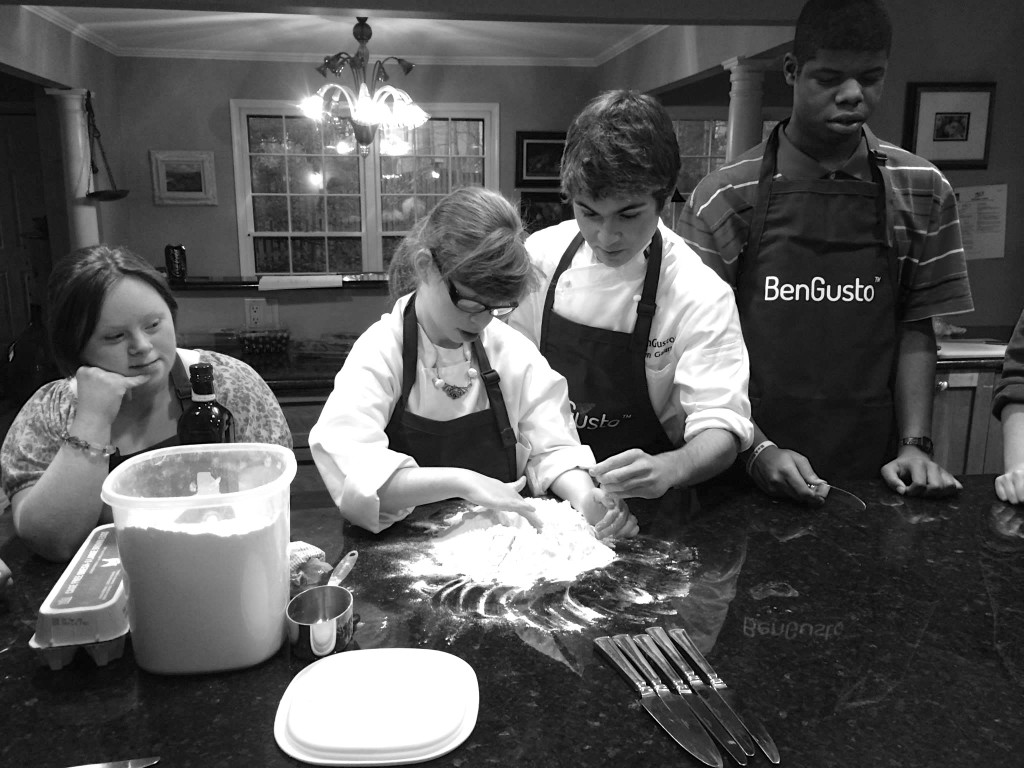 #2 – The IB Iron Chef culinary competition at our local high school
#3 – Grilled Steak and Sweet Potatoes done three ways
#4 – The final cooking class of the 2014 school year. Pizza!
#5 – The Buddy team regroups for the start of the 2014/2015 school year in November for a lesson on risotto.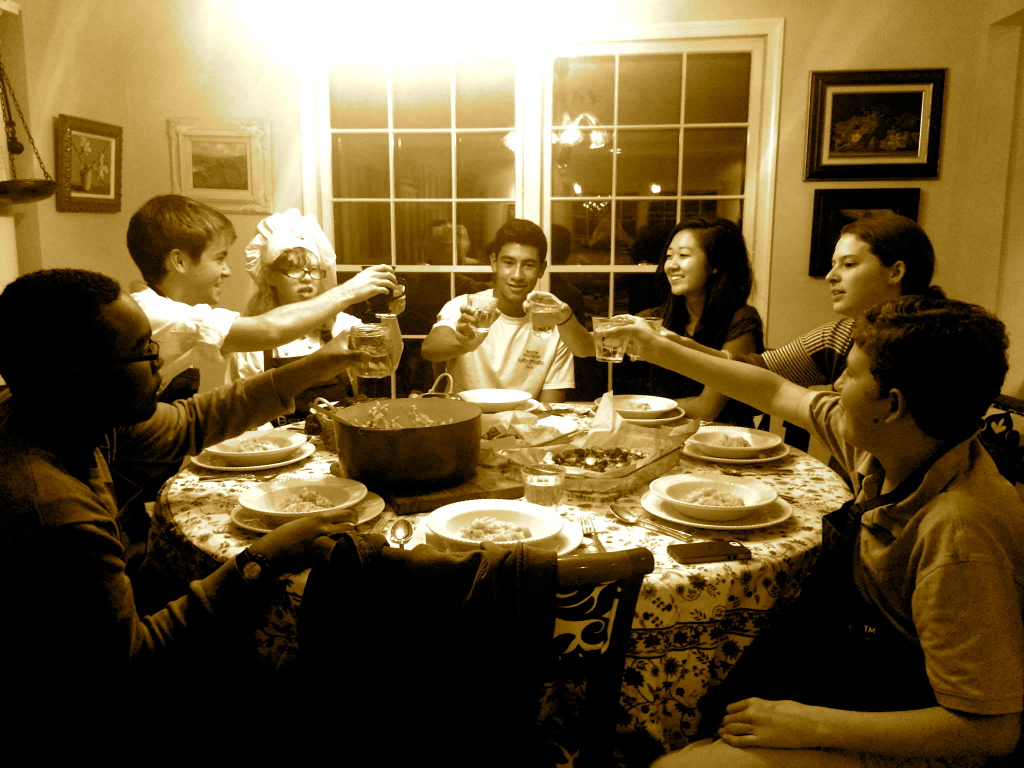 #6 – The chefs bring down the intensity a notch, and celebrate the holiday season with festive cookies!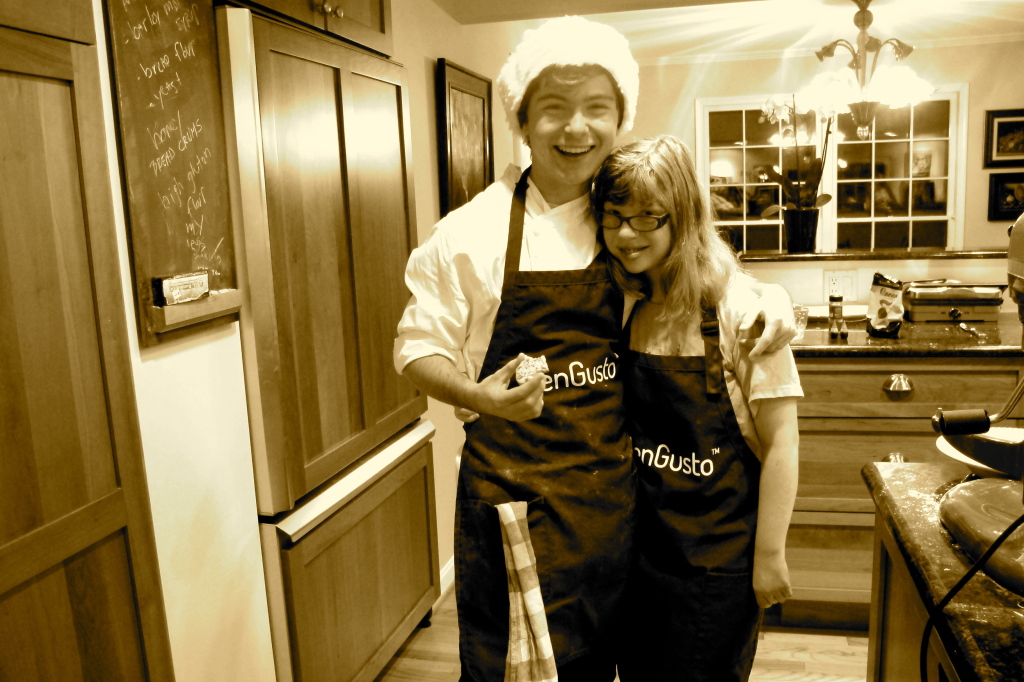 #7 – The team travels across the Pacific into the land of Japanese cuisine, exploring the art of making noodles with mushroom, ginger, lemongrass, and tofu.
#8 – ¡Olé! A beautiful Spanish tapas night on a cold day in February.
#9 – An Italian-American classic: spaghetti and meatballs, but with a twist of asparagus…
#10 – The final BenGusto™ Buddy Cooking Class: Pizza (of course)!