It's asparagus season, and the BenGusto™ kitchen (my humble abode) is busy crafting new recipes to exhibit the exciting flavors and textures that can be generated from green asparagus. During my last private chef dinner, I served this new dish for the first time: Crema di Asparagi (Cream of Asparagus) and Gnudi. It was the highlight of the night. Fresh, vibrant, and versatile, this is a dish that any chef, beginners and experts alike, can craft into a original masterpiece. The flavors are simple, yet work together in spectacular harmony. The gnudi, a peasant ricotta dumpling typical of Tuscany, with a hint of lemon zest bring extra life and character to the creamy soup. Best of all, this dish doesn't require an abundance of ingredients or time!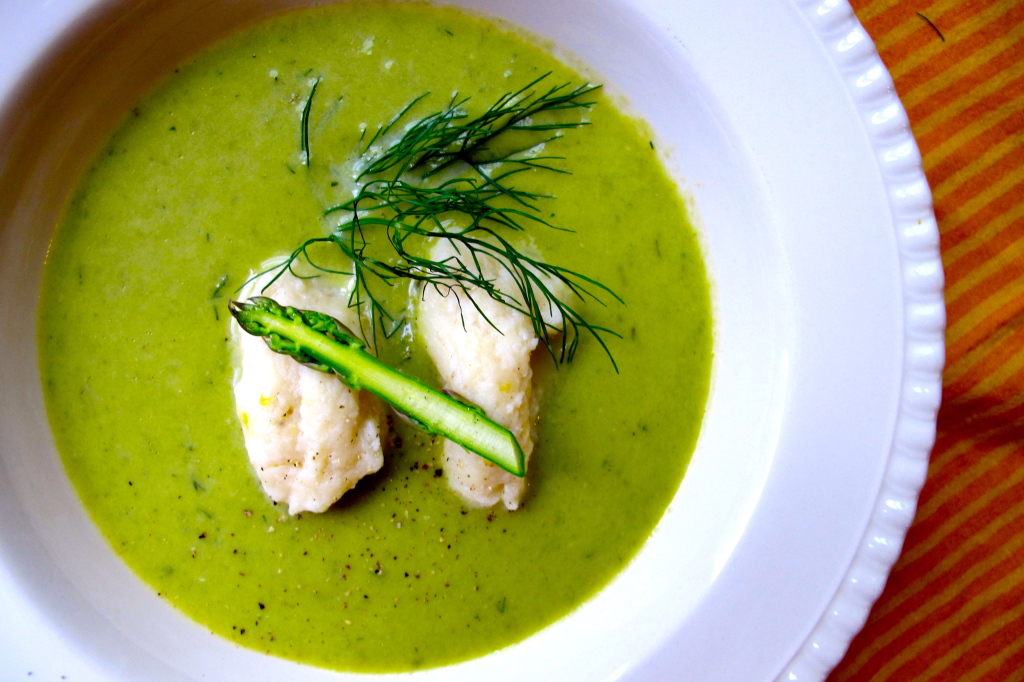 Crema di Asparagi and Gnudi
Time (Cooking + Preparation): 25 minutes for the soup, 15 minutes for the gnudi dumplings        Level: Easy
-2 lb. Green Asparagus
– 1 large Yellow Onion
– 1 tbsp. Butter
– 1 tbsp. Fresh Thyme
– 3 tbsp. Olive Oil
– Dash of Red Pepper Flakes
– 1 Bay Leaf
– 4 cups Chicken Broth
– 2 tbsp. Chopped Dill
– 1/3 cup Heavy Cream
– 1 tsp. Ground Pepper
– Salt (to taste)
For the Gnudi:
– ½ cup flour
– 1 cup Ricotta Cheese
– 1 large Egg
– 3 tbsp. Grated Parmigiano
– ¼ cup Mashed Potato, Cooked
– 1 tbsp. Lemon Zest
– 1/2 tsp. Ground Black Pepper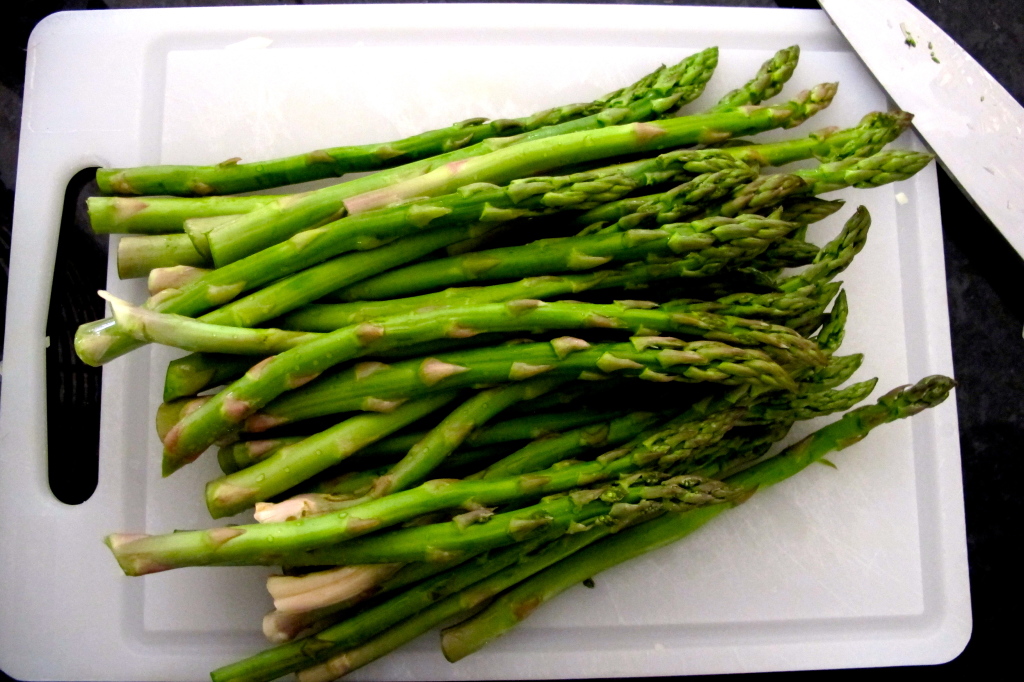 Wash the asparagus. Cut off and dispose of the hard, white ends. Roughly chop the asparagus into bite-size pieces.
Finely dice the yellow onion, and place it in a large pot with the olive oil, butter, red pepper flakes, thyme, and bay leaf. Let soften over medium-low heat until the onion turns translucent.
Add the asparagus to the pot, and let cook for about 4 minutes over medium heat, seasoning with a touch of salt.
Add the broth to the pot, and simmer over medium heat for about 10 minutes, or until the asparagus cooks until soft, yet firm.
Once the asparagus is fully cooked, blend the ingredients together using a hand blender. Alternatively, you could let the soup come to room temperature and use a machine blender.
Stir in the heavy cream and chopped dill.
For the gnudi:
Bring a medium pot of salted water to a boil.
Stir together all the ingredients (flour, ricotta, egg, parmigiano, lemon zest, and pepper) in a bowl. Shape the gnudi into quenelles (a French technique for shaping dumplings, creams, and garnishes into football shapes using two spoons), and place them on a floured baking sheet.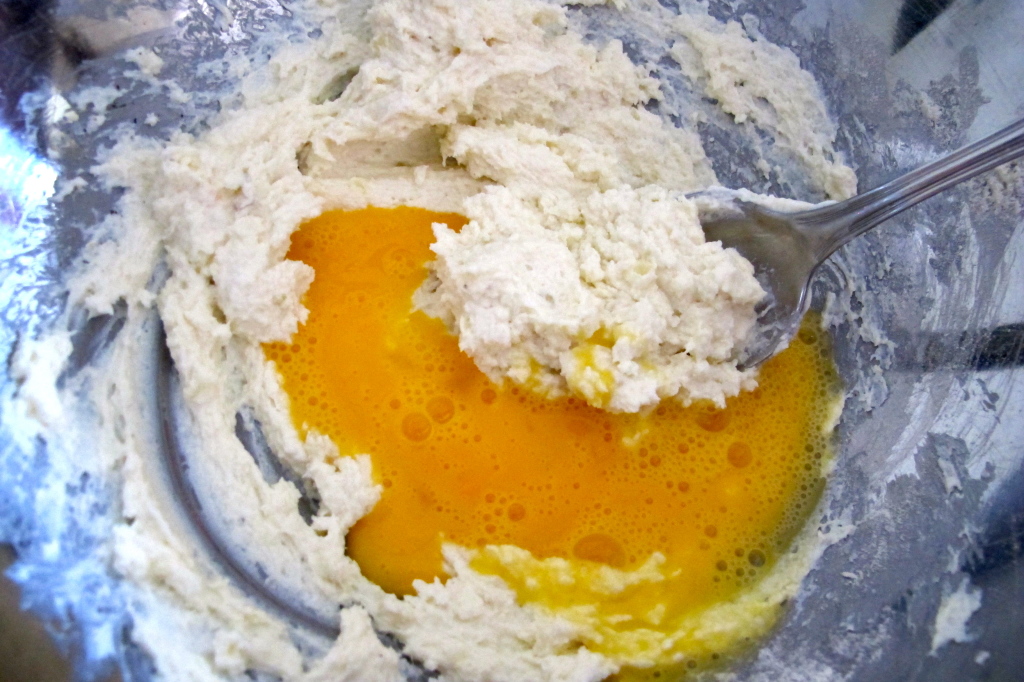 Transfer all the dumplings to the boiling water using tongs or your hands. Cook them for about 7 minutes, or until the inside is cooked and the dumplings float in the water. Drain.
Serve the crema warm with gnudi, oven-roasted prosciutto, and fennel leaves. Buon appetito!