At the end of each school quarter, a group of about 10 guy friends and I get together to rinse off all our fresh knowledge with grilled chicken and sausage. We call it the quarterly "Cock Fest" (the name, of course, is funny to us). I can only manage to do it once per quarter because at every barbeque I breathe in enough smoke to char my lungs, and I also prefer co-ed meals to any other type of social gathering. Nonetheless, some of my best times have been spent grilling at these strange gatherings.
We've been carrying on this tradition since the end of sophomore year, and now that we're all seniors, the ritual we look forward to each quarter is slowly winding down. At the last barbeque ("Cock Fest 7"), I figured it'd be best to document something other than our usual toast of banana soda around the long, rectangular table. Each barbeque was my chance to hone in on perfecting my recipe for grilled chicken. In the process of mastering my grilling skills, I served black chicken legs at Cock Fests 2 and 5, and almost burned my entire grill down at Cock Fest 4 (hence why I do not offer grilling services for BenGusto™ Dining). But now, I think I've perfected my recipe. Thankfully, I caught it all on camera yesterday in the height of the pollo action.
I'd like to give photo credits to my good friend Pierre. He took about half the photos on this post. His dad owns Olivia Macaron in Georgetown, an incredible dessert boutique that proudly displays magnificent artworks in the form of French pastries. Pierre always brings a box of macarons for dessert, cementing his place as the group favorite each quarter.
A Schoolboy's Grilled Lemon-Herb Chicken
Work Time: 20 minutes      Cooking Time: 30 minutes     Marinate Time: 2-3 hours     Serves: 10
Level: Medium
– 10 Large Chicken Thighs
– ½ cup Lemon Juice (about 2 large lemons)
– Peel of 2 large Lemons
– ½ cup Olive Oil
– About 10 sprigs of Rosemary and Thyme, and 10 large Sage leaves
– 1 tbsp. Salt
– 1 ½ tsp. Pepper
Take the chicken thighs out of the fridge and lay it on a large pan.
Slice the peels off two lemons, and squeeze the juice, filtering out any seeds.
Place all ingredients, except for the chicken, in a large blender fitted with a steel blade, making sure to slide the thyme and rosemary off their stems.
Blend until a smooth marinade is formed.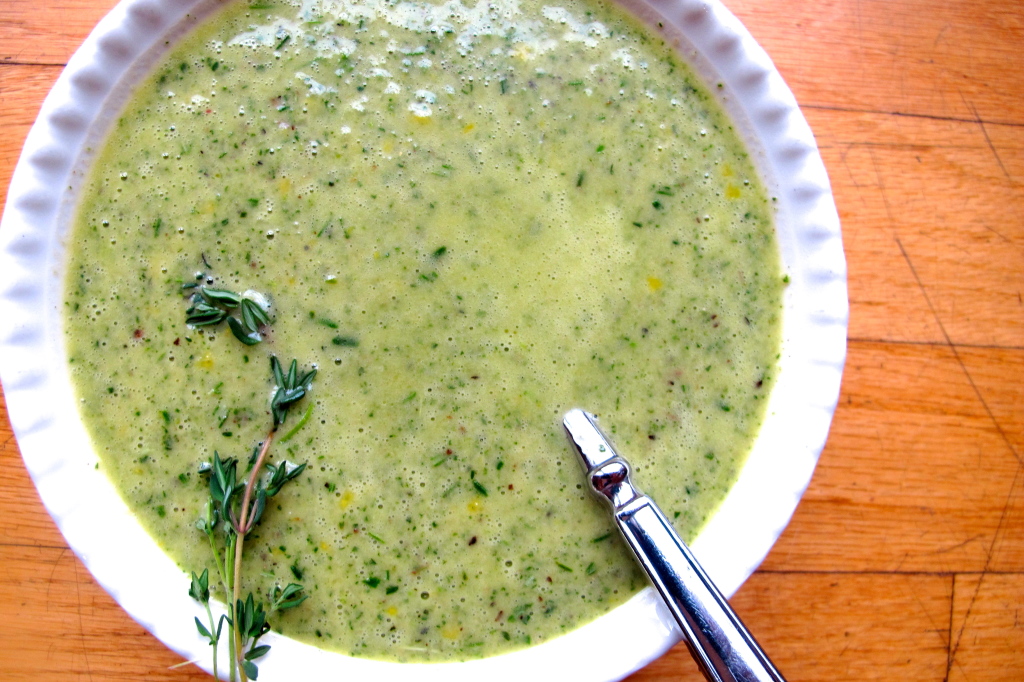 Take each individual, and spoon marinade under the skin. If you have extra, spoon a little on top, too. Place thighs in covered in the fridge when done, and let rest for 2-3 hours prior to grilling.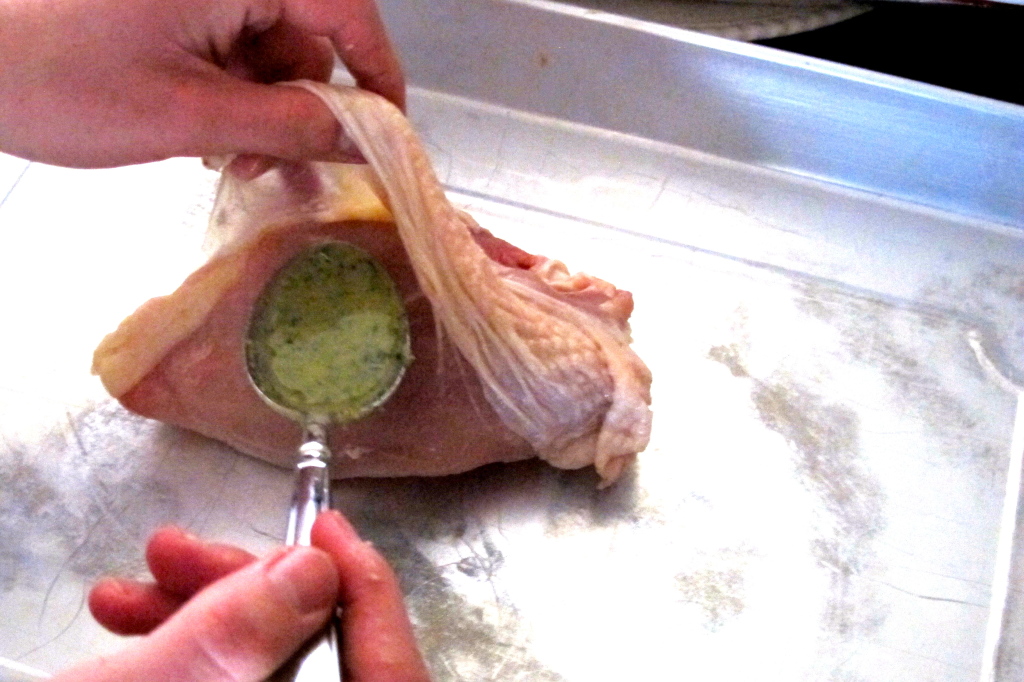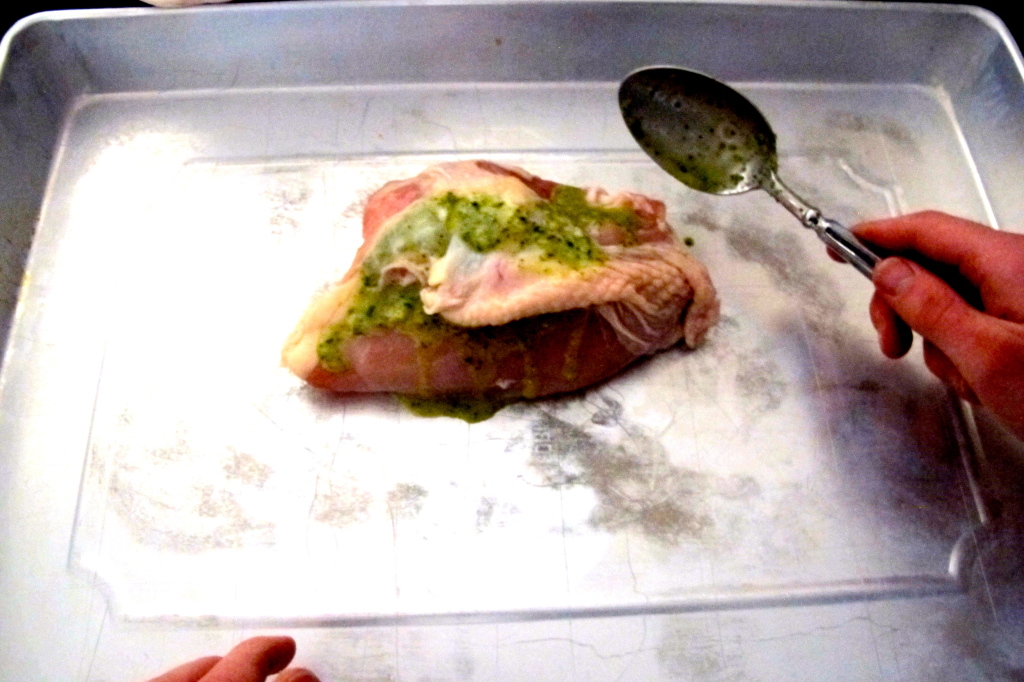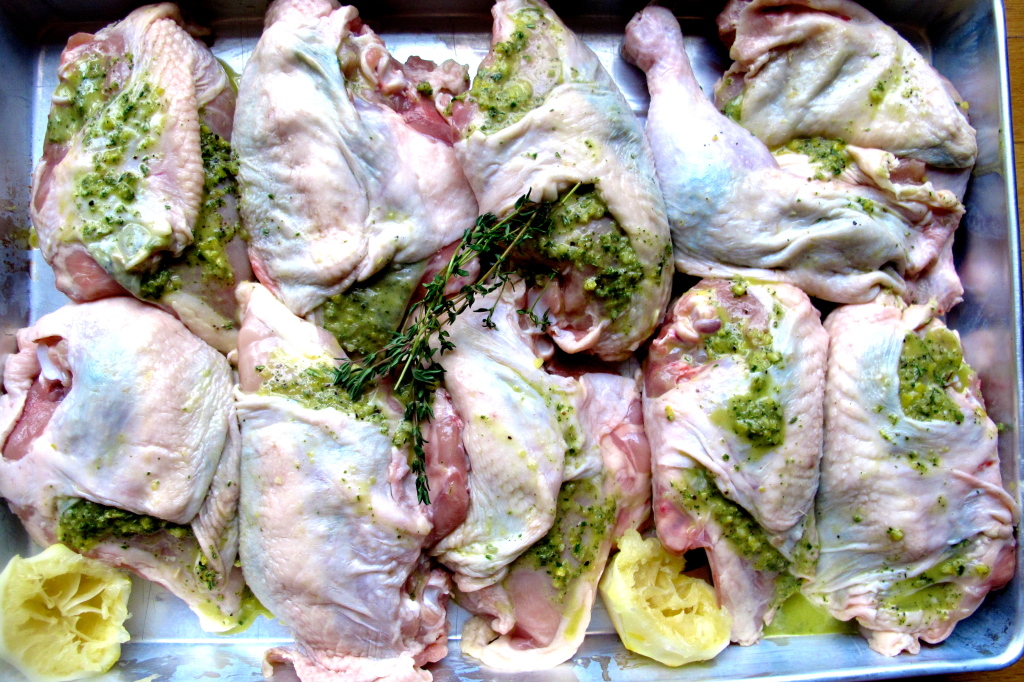 Prior to grilling, prepare a small glass of olive oil seasoned with salt and thyme. Also prepare a glass of water.
When ready to grill, place the chicken thighs on a medium-hot grill and cover. Check the chicken every 7-9 minutes, seasoning with salt and rubbing with the seasoned olive oil to maintain moisture. If flames start to rise, throw water atop the meat to bring the flames down.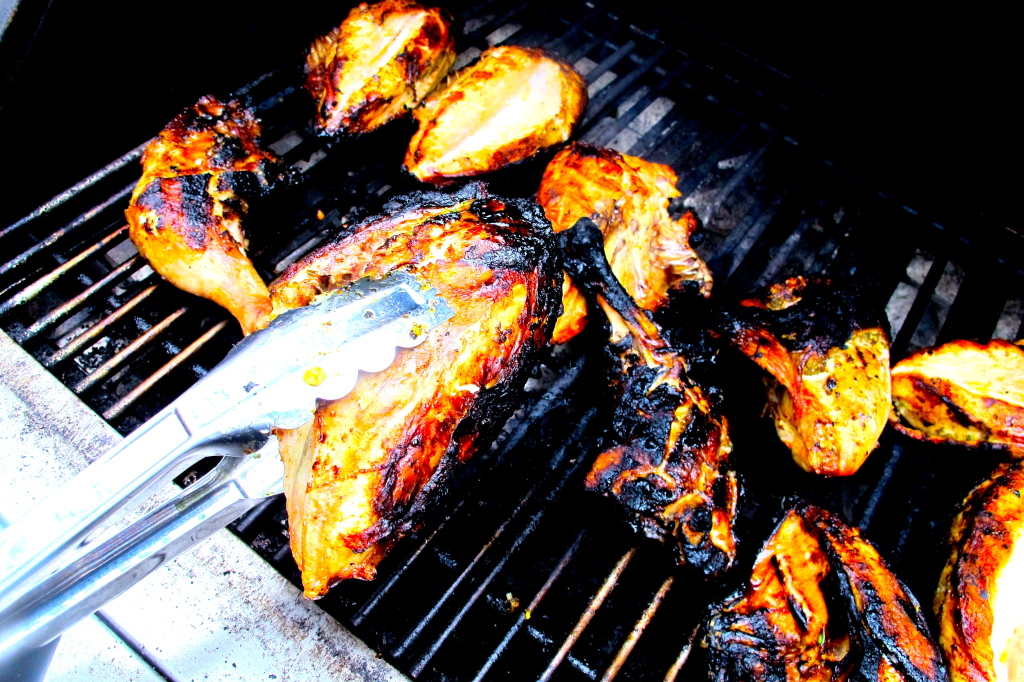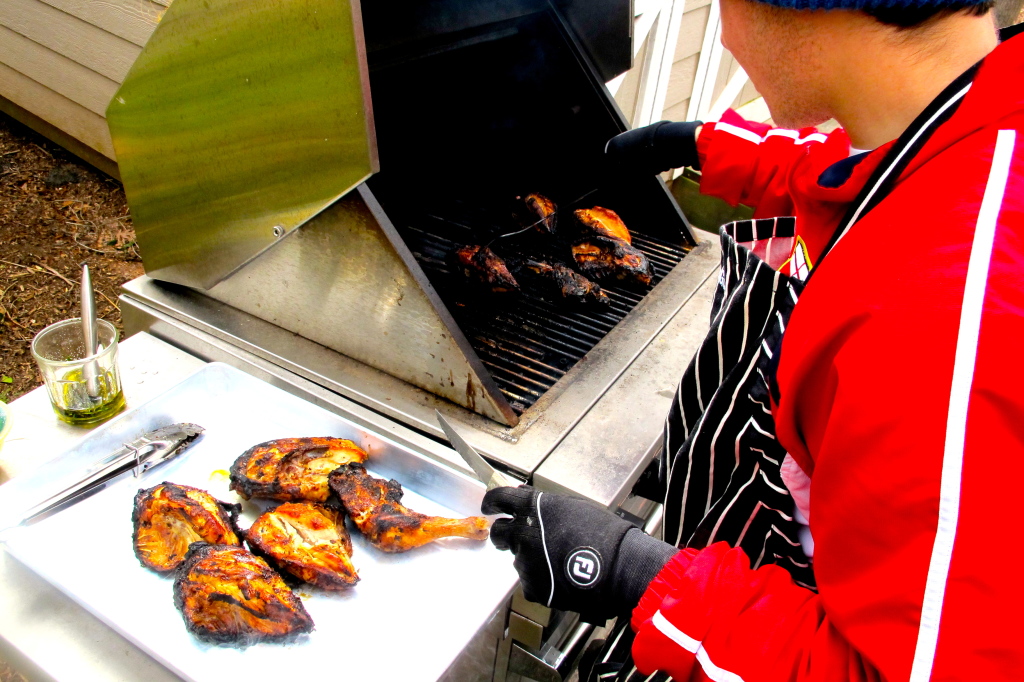 After about 35 minutes, the chicken should be cooked. Cut into one or two to make sure that no pink is visible.
Welcome back to school. Cheers!