Benvenuti a 2015!
BenGusto™ Dining has been in business for over a year now, and we've had the greatest time offering private chef and waiting services to make memorable meals and parties all over the DC metropolitan area.
My staff and I here at BenGusto are proud to present you with the winter menu for 2015. After months of hard work testing new recipes and experimenting with new techniques of modern cuisine, I am pleased to say that the new dishes that will be appearing on this upcoming year's menus will definitely be memorable ones. With a bit of luck and a lot of love, we'll inch closer towards accomplishing our mission: to create the exceptional dining experience.
Let's toast to 2015! I hope to see you at the table.
– Chef Ben Gaiarin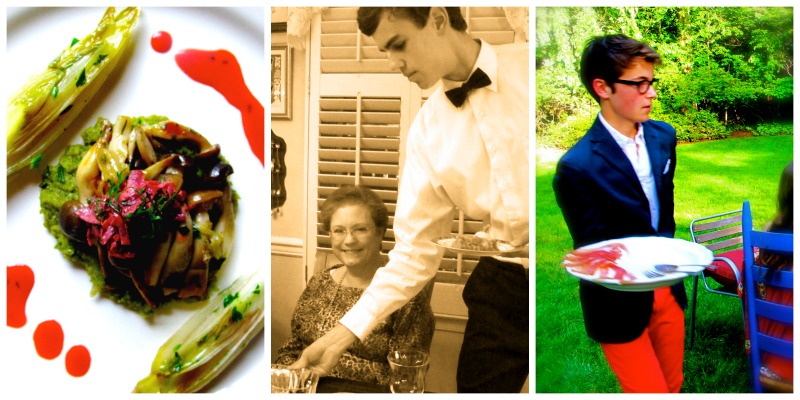 BenGusto's Winter Menu
Aperitivo dello Chef
Primo
Homemade Orecchiette Pasta with Broccoli Rabe, Anchovy, Bread Crumbs
Butternut Squash Risotto with Saffron, Leek, and Fennel
Hand-Rolled Purple Potato Gnocchi in Leek Broth and Root Vegetables
Modern Array of Winter Vegetables (Salad of the 21st century)
Black Squid-Ink Pasta with Calamari and Clams
Caramelized Fennel, Goat Cheese, and Smoked Salmon
Secondo
Roasted Lamb Chops with Mint Pesto, Radicchio
 Egg, Lightly Charred Broccolini, Prosciutto and Parmigiano
Branzino with Parsley Oil, Root Vegetables
Roasted Filet Mignon with Bright Spinach and Creamy Polenta
Haddock with Caramelized Red Onion, Ricotta Cheese
Dolci
Torino Tiramisu
Afogato alla Gusto with Espresso Balsamico
Golden Berries, Golden Caramel, and White Gelato
Dark Chocolate Lava "Tortino" with Vanilla Bean Gelato
Homemade Ice Cream, Sorbet, or Frozen Yogurt alla Gourmet (any flavor desired)
$55.00 per person
Cheese Course
A fine selection of four international cheeses, served with Alpine honeys and jams, can be included as an optional fifth course before (the French way) or after (the British way) the dessert course for an additional $6.00 per person.
*Menu is subject to change according to availability of products and change in season. Only the best is served.
*The host/hostess is always encouraged to make requests or ask questions about the menu. The BenGusto Dining menu is flexible, and can be adjusted accordingly.
Contact BenGusto™ for Private Chef Services or Food Serving Assistance at your next event:
Email ben@bengusto.com or use the contact form below.