I am going to cut the chit chat here. In this case, the pictures speak louder than any words I can use to describe this vibrant salad.
A combination of an abundant supply of natural light (the slight overcast Friday was golden for an afternoon of photography), the striking colors of the ingredients used, and the presence of the neutral wood boards and white plates in the background made for a spectacular display of this dish at its best. It looks so good, and tastes so fresh and light!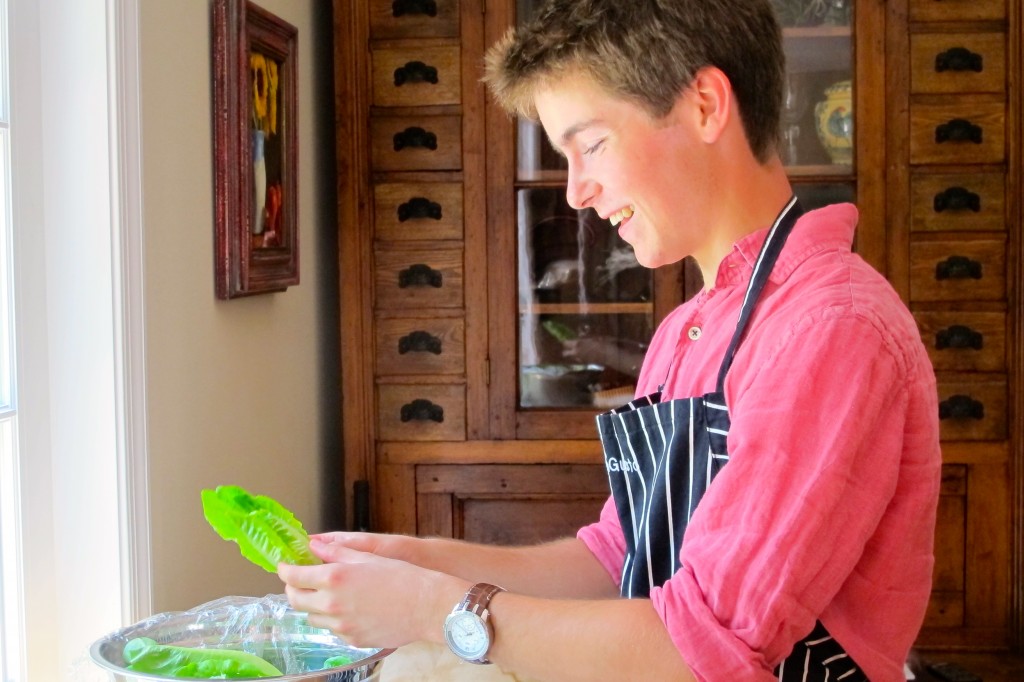 Salad with Mango, Avocado, and Quinoa 
Level: Easy                Prep Time: 20 minutes                Serves 2
2 large heads of Green Lettuce (such as Mache or Boston)
1 large Mango
1/2 medium Hass Avocado
1/4 large Red Onion
Dash of Red Pepper Flakes
1/2 cup Quinoa (red or white)
1 tbsp. Sesame Seeds (toasted or untoasted)
2 tbsp. Olive Oil
Juice and Zest of 1/2 a Lime
1 tbsp. Balsamic Vinegar
Salt & Pepper
Preheat the oven to 450 degrees.
Bring 1 cup of salted water or chicken broth to a boil.
While the water is heating, toast the dry quinoa in a small saucepan over medium heat for a few minutes, stirring occasionally to keep from burning.
Pour the toasted quinoa into the water, turn the heat to a simmer, and let cook for 15 minutes covered.
Dice the red onion into thin pieces, and place on a pan lined with tin foil. Lightly dress with olive oil, salt, pepper, and red pepper flakes. Roast in the oven for 10 minutes.
Peel the mango and cut the fruit into thin slices.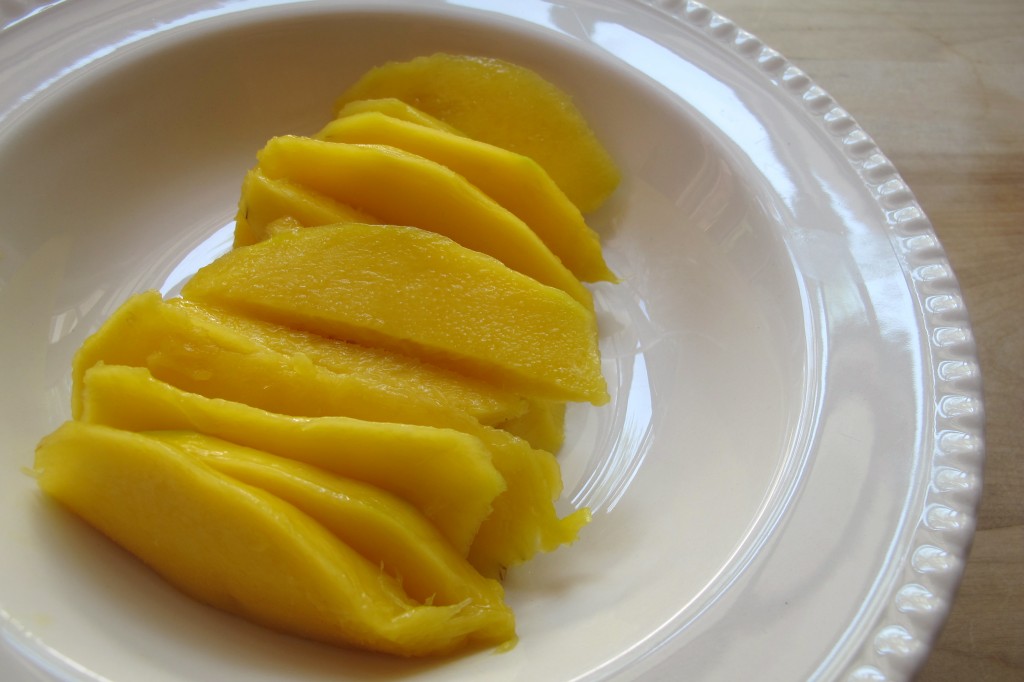 Slice the avocado in half lengthwise. Using a clean hand, carefully run your thumb under the peel of the avocado, and lift one half of the avocado out of its peel. Slice it into thin slices.
Mix the olive oil, lime juice and zest, and balsamic vinegar in a small bowl. Add salt and pepper to your liking, and beat well.
Lay out the lettuce on a large plate or in a large bowl. Lay the mango, onion, and avocado on top. Spoon some quinoa on the side. Pour the vinaigrette over the salad, and finish with a sprinkle of sesame seeds. Enjoy!