Pizza, pizza, and pizza was on the minds of all chefs attending the BenGusto™ Buddy Cooking Class last Thursday evening!
Twelve chefs appeared hungry and ready to flip nine pizzas: Patrick, Beth, Halle, CJ, Marcus, Penny, Angie, Kirsten, Abbey, Anna, Me, and (our beloved Best Buddies director) Mrs. Crawford. We started by spreading out each individual ball of dough, a dough made with water, white flour, salt, sugar, dry active yeast, and olive oil, in a very thin circle alla napolitana.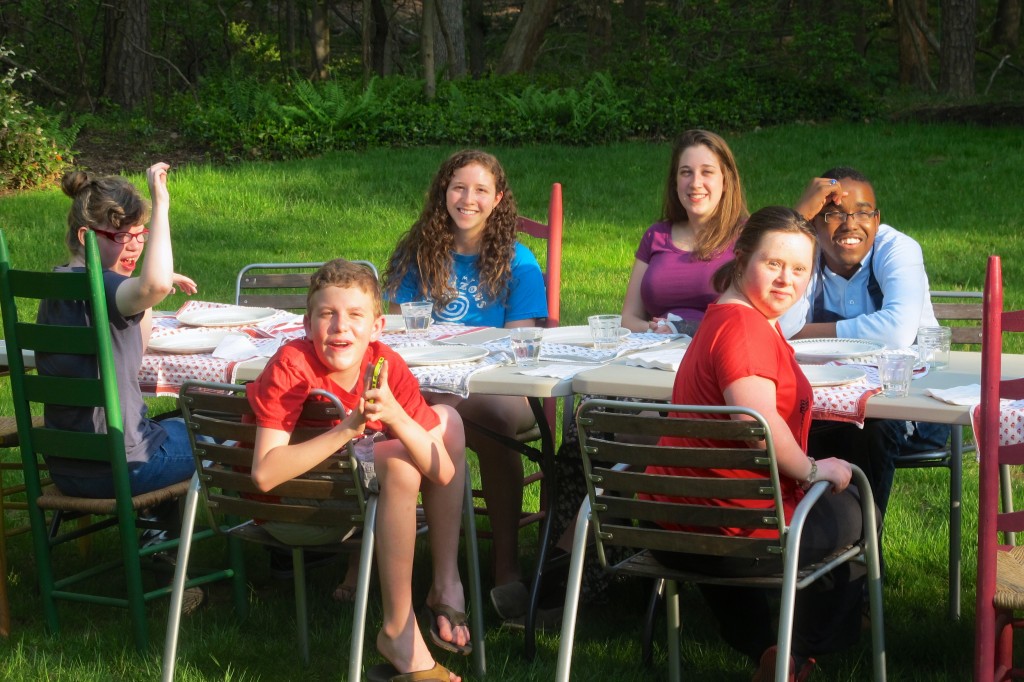 Placed at the center of the table were the essential ingredients to our creative masterpieces: sliced bella mushrooms, leeks, sauteed red and yellow onions, fresh basil, steamed broccoli and zucchini, tuna fish, fresh mozzarella di bufala, shavings of parmigiano reggiano, chorizo, and cherry tomatoes. Once all the pizzas were spread, and the ingredients were laid out, I let it be known that there was to be a "green mandate". The green mandate went as follows: all pizzas are to have at least one green on them. 
Scary rule? Not for these artists! Everyone was eager to try exciting flavor combinations. Halle pieced together a pizza with tuna, cherry tomatoes, mushrooms, onions, and no tomato sauce. Marcus carefully laid out zucchini, broccoli, slices of chorizo, and shavings of parmigiano on his canvas. A fan favorite (I couldn't stop staring at the beauty of its simplicity) was Patrick's light pizza topped with six broccoli florets, six cherry tomato halves, three zucchini slices, a touch of mozzarella, a smear of tomato sauce, a drizzle of olive oil, and finished with a leaf of basil all carefully placed with style. Wow!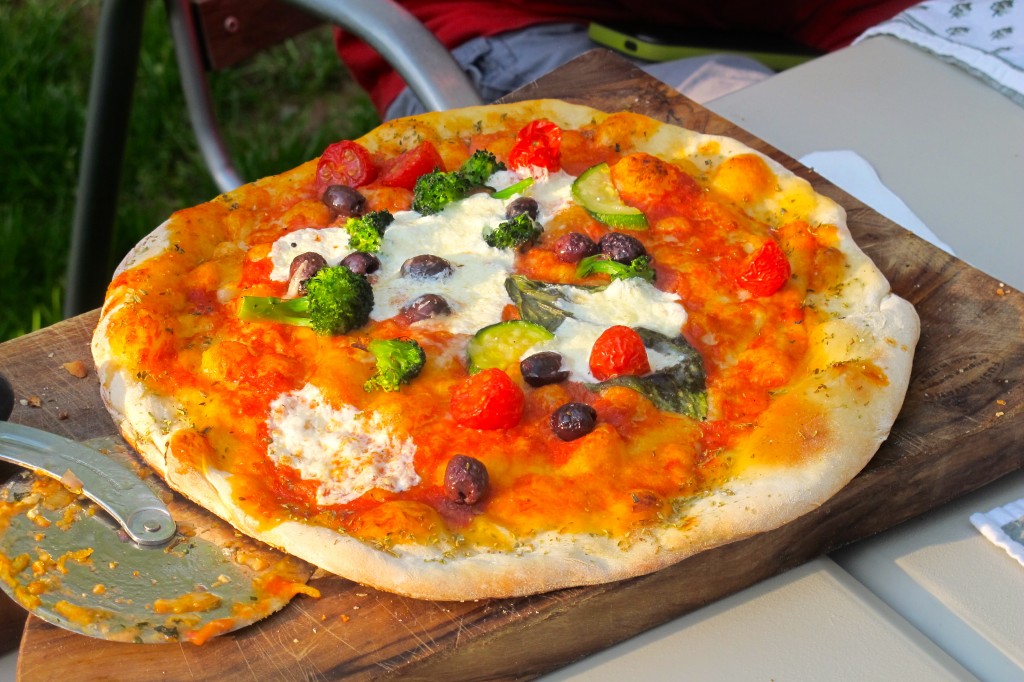 After topping each individual pizza, the Gusto gourmands baked their individual masterpieces three at a time in the oven at 450 degrees. A bit of patient waiting in the warm spring sun was followed by a grand feast of nine freshly baked, neapolitan-style pizzas. What a brilliant afternoon!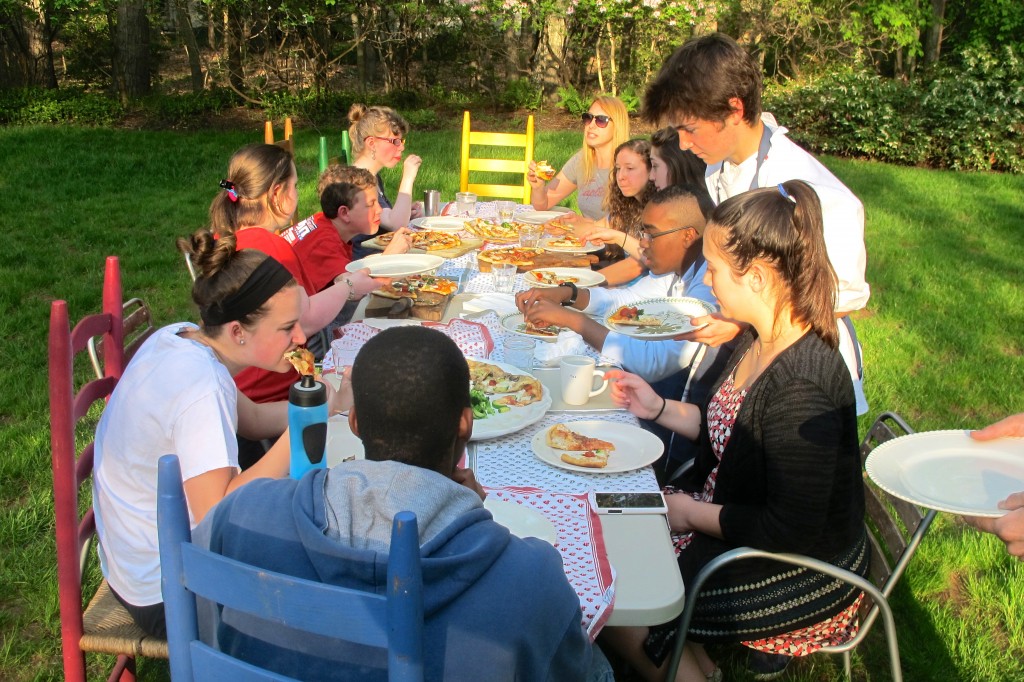 The last BenGusto™ Buddy Cooking Class of the 2013/2014 academic year is to follow in June. Stay tuned (and hungry)!