What is the best food in the world? Oats.
This is a scientific fact. Now that the truth is clear, we can extrapolate.
The oat (Avena Sativa) is a fascinating grain. A type of cereal grain, the oat enjoys cool, rainy climates. Thus, Northern Europe is oat-heaven (Switzerland's muesli is famous for a reason). In terms of health benefits, oats help lower cholesterol, they contain a large amount of fiber, and oats are gluten-free (I understand eating gluten-free is popular now).
But best of all, Oats are versatile. I believe oats are too often associated with "gummy oatmeal", and thus chefs lose their culinary creativity with the grains. For the past 10 months, I've been experimenting with oats at the breakfast table. I've found, interesting enough, that oatmeal is best when made with a mixture of all three of the major oat varieties: steel-cut, long-rolled, and quick oats.
Perhaps the most significant result of my oat experimentation is…. wait for it………… (homemade) ice cream and oatmeal.
I won't say anymore. It's a combo that I believe could emerge as a "cash cow", or perhaps an idea for a successful food truck. I believe in the power of the oat!
Instead of posting a more radical oatmeal recipe of mine from my oat experimentations, I'd like to share a more simple, humble recipe that is easy and versatile, and tastes like delicious muffins. While this recipe for baked oatmeal is not far from the original "gummy oatmeal", it is a creative spin on the traditional breakfast dish that adds much-needed umph to any table. The ingredient list can be changed without disrupting the balance of the dish, encouraging culinary creativity. If you don't particularly enjoy blueberries (although, who wouldn't?), you can always replace them with another fruit of your choice.
Berry Baked Oatmeal 
Level: Easy        Time: 15 minutes prep, 45 minutes of cooking
5 cups Long-Rolled Oats
1/4 cup chopped Walnuts
1/4 cup chopped Almonds
1 cup Blueberries (fresh or frozen)
1 1/2 cup Strawberries (fresh or frozen)
1/2 cup Raisins
1/2 cup chopped Dates
3 cups Milk
1 cup Water
1/2 cup Honey
Zest of a Naval Orange
Zest of a Lemon
1 tbsp. Cinnamon
Butter (for greasing)
Preheat the oven to 350 degrees.
Roughly chop the walnuts and almonds.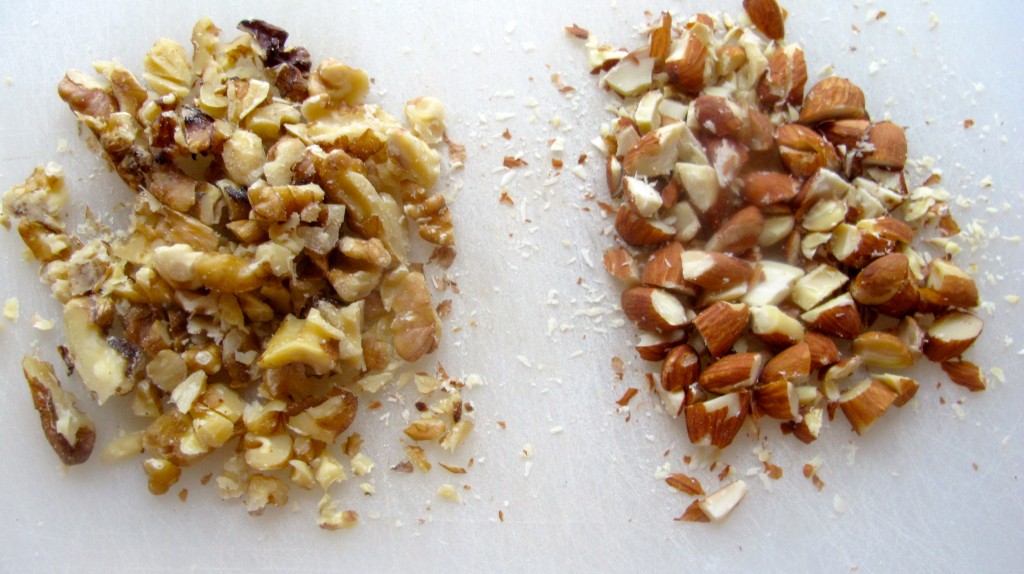 In a large bowl, toss the oats and nuts together.
Slice the strawberries on a cutting board and add them to the bowl.
Mix in the blueberries, dates, and raisins.
In a medium-sized bowl, mix the milk, water, honey, cinnamon, lemon zest, and orange zest together.
Grease a square baking pan or dish with butter. Add the oat mixture.
Pour the milk mixture over the oats.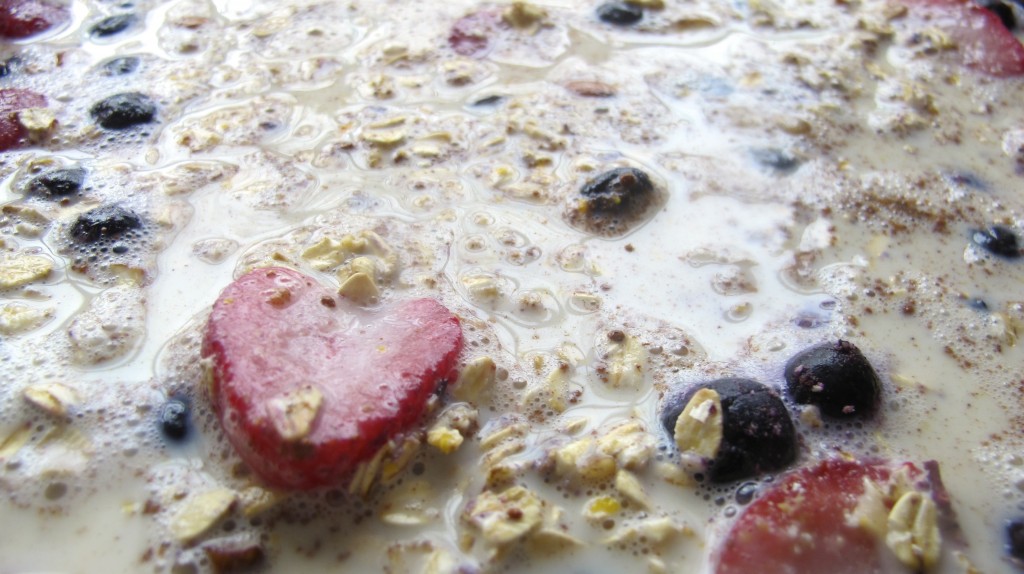 Bake at 350 degrees for 40-45 minutes, or until the top turns golden brown.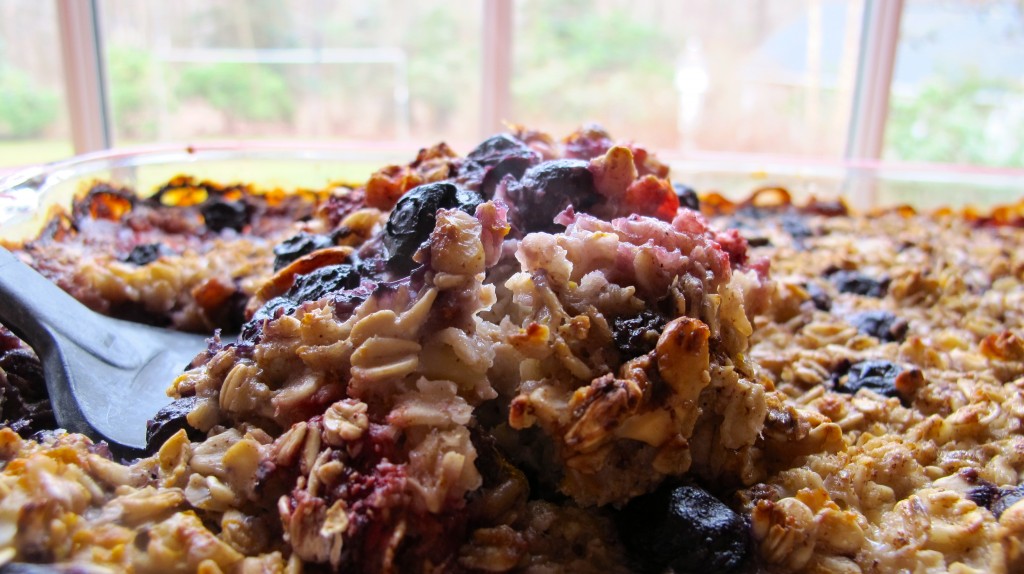 Apetit!