La Peperonata is a very traditional mediterranean side dish found all over Italy. It goes extremely well with meat and fish, and is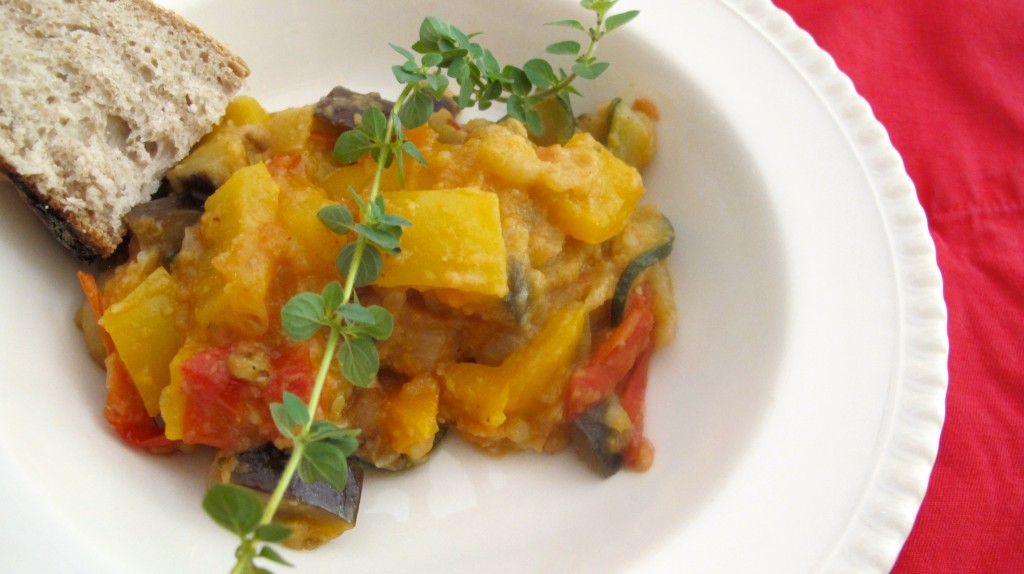 commonly found to be addictive (or that may just be me). In addition, my version of the peperonata won over the picky tastes of my brother, Alex, who never eats anything with "vitamins and minerals"!
My recipe includes potato to add thickness in the texture of this "pepper salad", along with a sprinkle of breadcrumbs for increase. I don't eat it as a side. La peperonata is a main dish to me, just because it always outshines all other foods on the table. But it should be served as a side dish, even though I tend to eat it as an entree. I'm matto. 
Level: Medium, Time: 35 minutes
La Peperonata
4 Sweet Peppers (yellow, orange, red)
2 medium Eggplants
2 medium Zucchini
1 medium or small Russet Potato
3 medium Yellow Onions
3 cloves Garlic
dash of Red Pepper Flakes
4 Roman Tomatoes
Fresh Basil (can be substituted with Thyme)
1/3 cup Water
1/3 cup Olive Oil
1 cube Chicken Bouillon (12 g)
3 tbsp. Bread Crumbs
Salt (to taste)
Bring a small pot filled 1/2 with salted water to a boil over the stove.
Peel the russet potato and then dice it into chunks. Add this to the boiling water and let cook on medium-high heat soft enough to mash. About 10 minutes. Once done, take the cooked potato out of the water and set aside.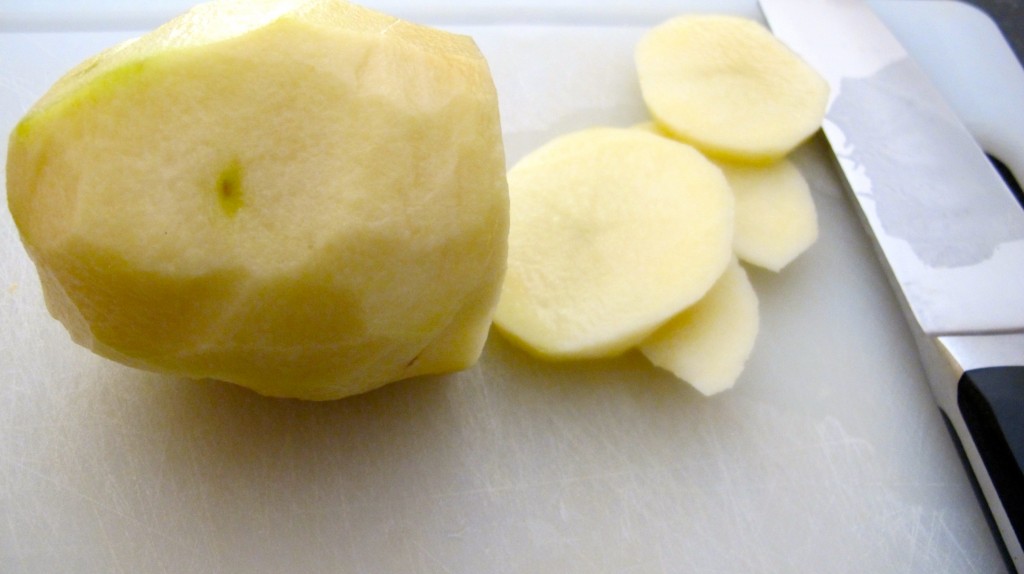 While the potato cooks, dice the zucchini, eggplant, and peppers in the fashion you prefer.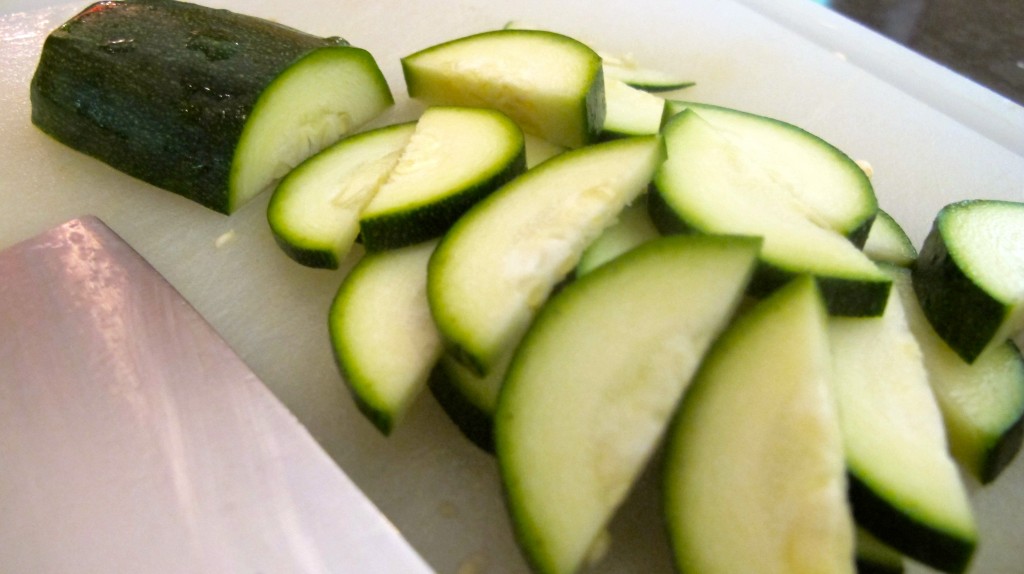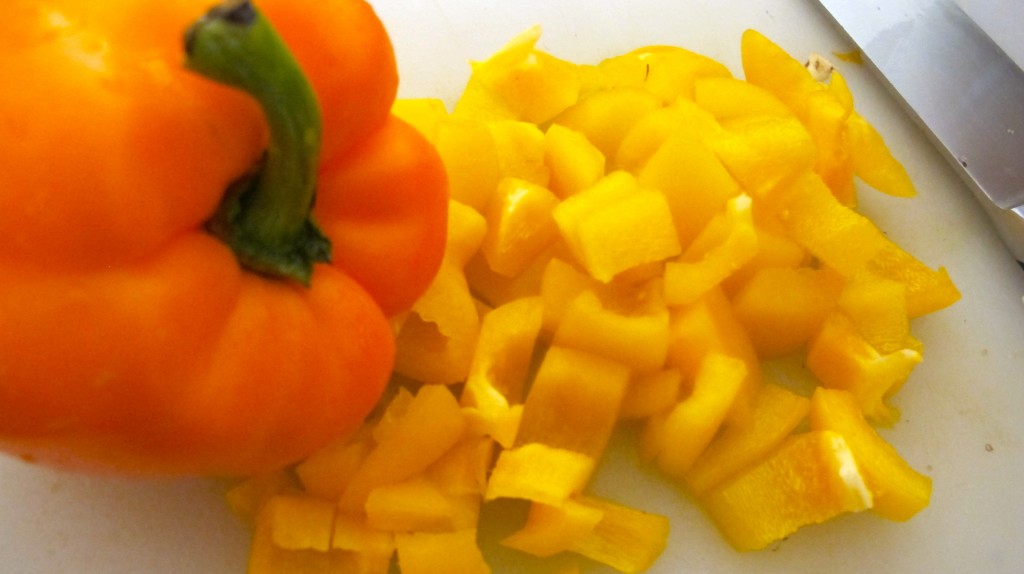 Thinly slice the yellow onions.In a large pot on low-medium heat, sauté the garlic and red pepper flakes in the olive oil until the garlic softens. About 2 minutes. Careful not to burn the garlic.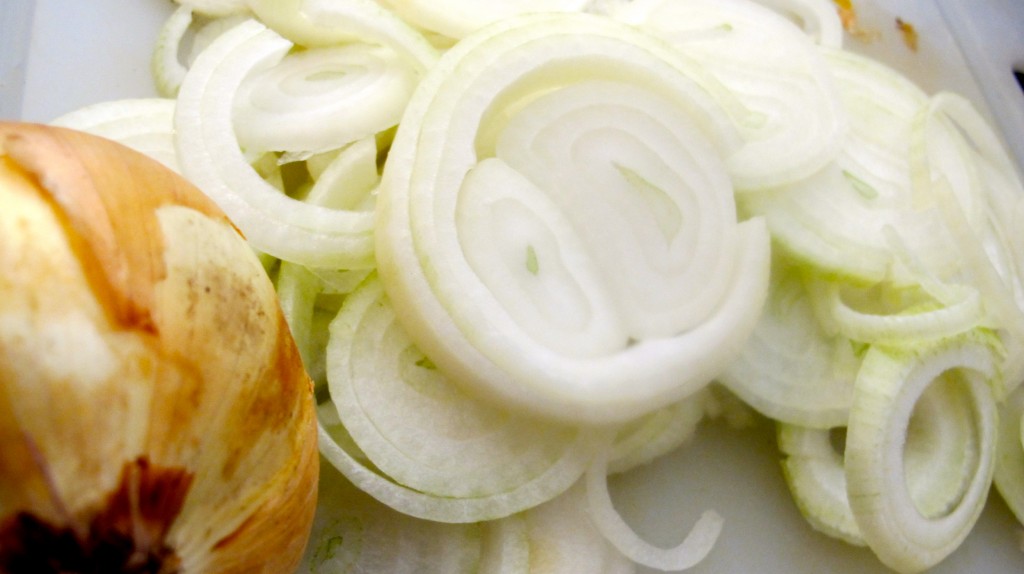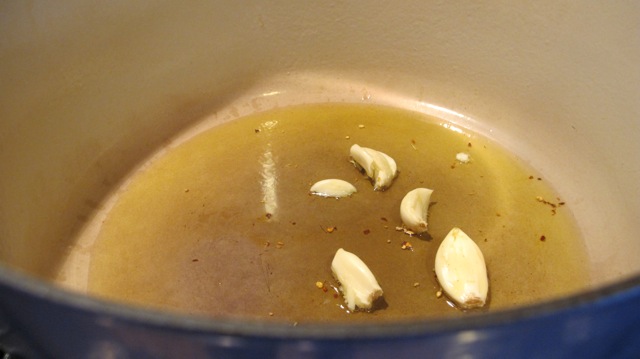 Add the  yellow onions. Stirring often, cook over medium heat until the yellow onions caramelize.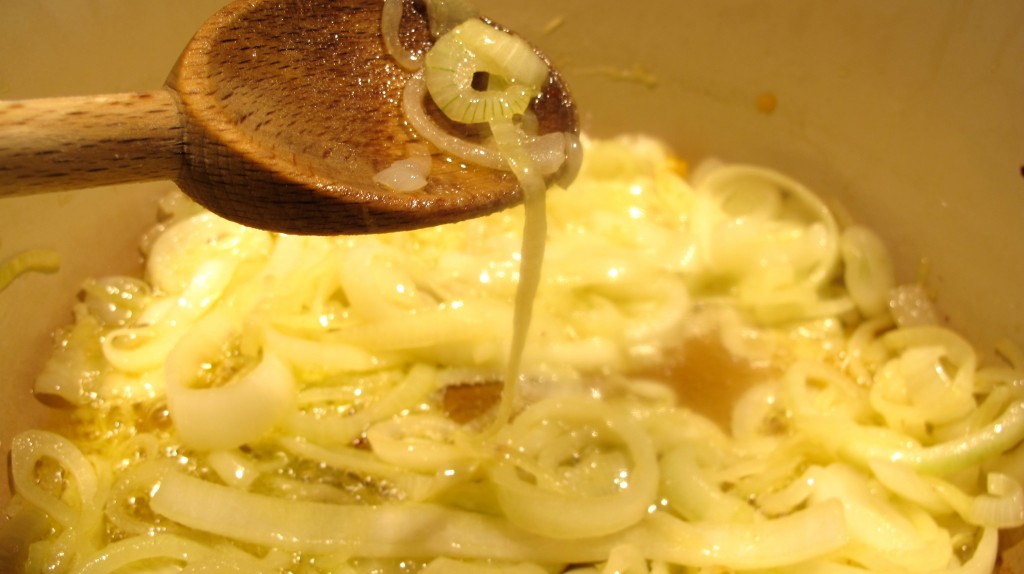 While the pot simmers, dice the tomatoes and add them to the pot.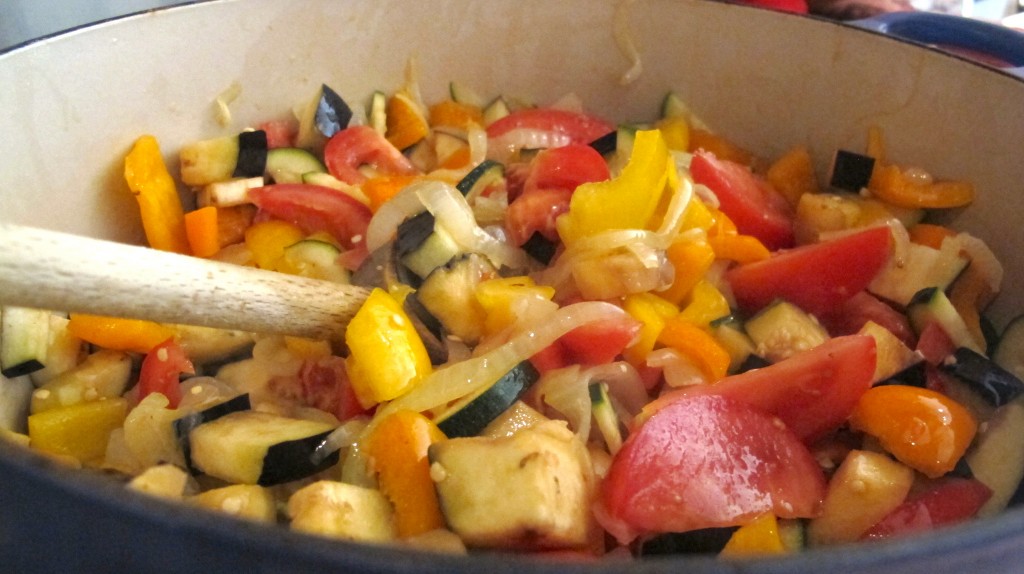 Add the basil or thyme, chicken bouillon, and water to the pot. Let simmer until vegetables are boiled down and soft.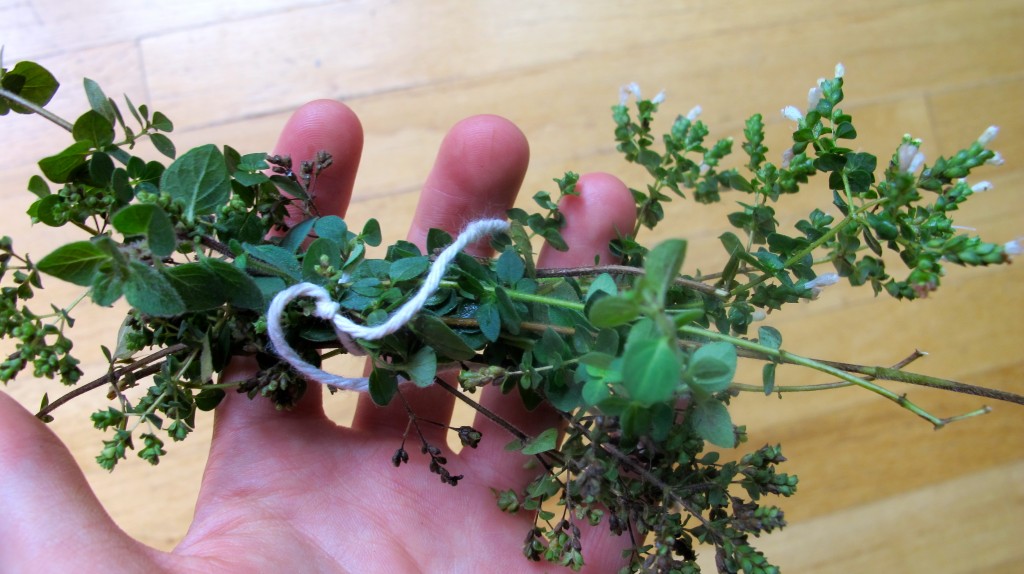 (Note: If you don't have basil, you can tie a bundle of thyme together and throw it in. Be sure to take it out before the bundle falls apart.)
Finish the dish off with the mashed potato and bread crumbs. Stir in. Add salt to taste.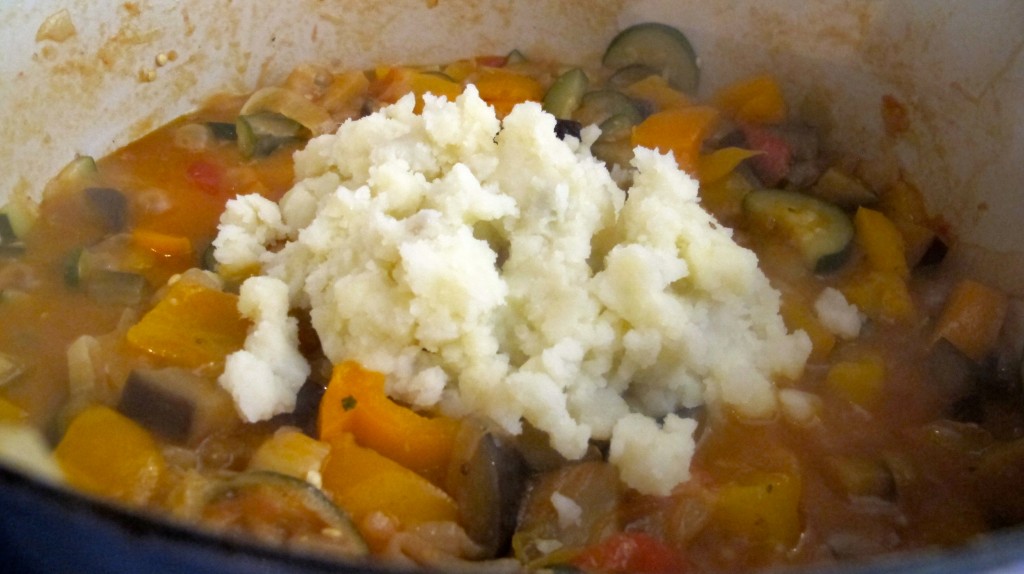 Serve with a nice side of meat of fish. Or you can eat it as is, like I do! Buon Appetito!