This is one of the simplest, most delicious pasta recipes that serves great as a quick "midnight" supper.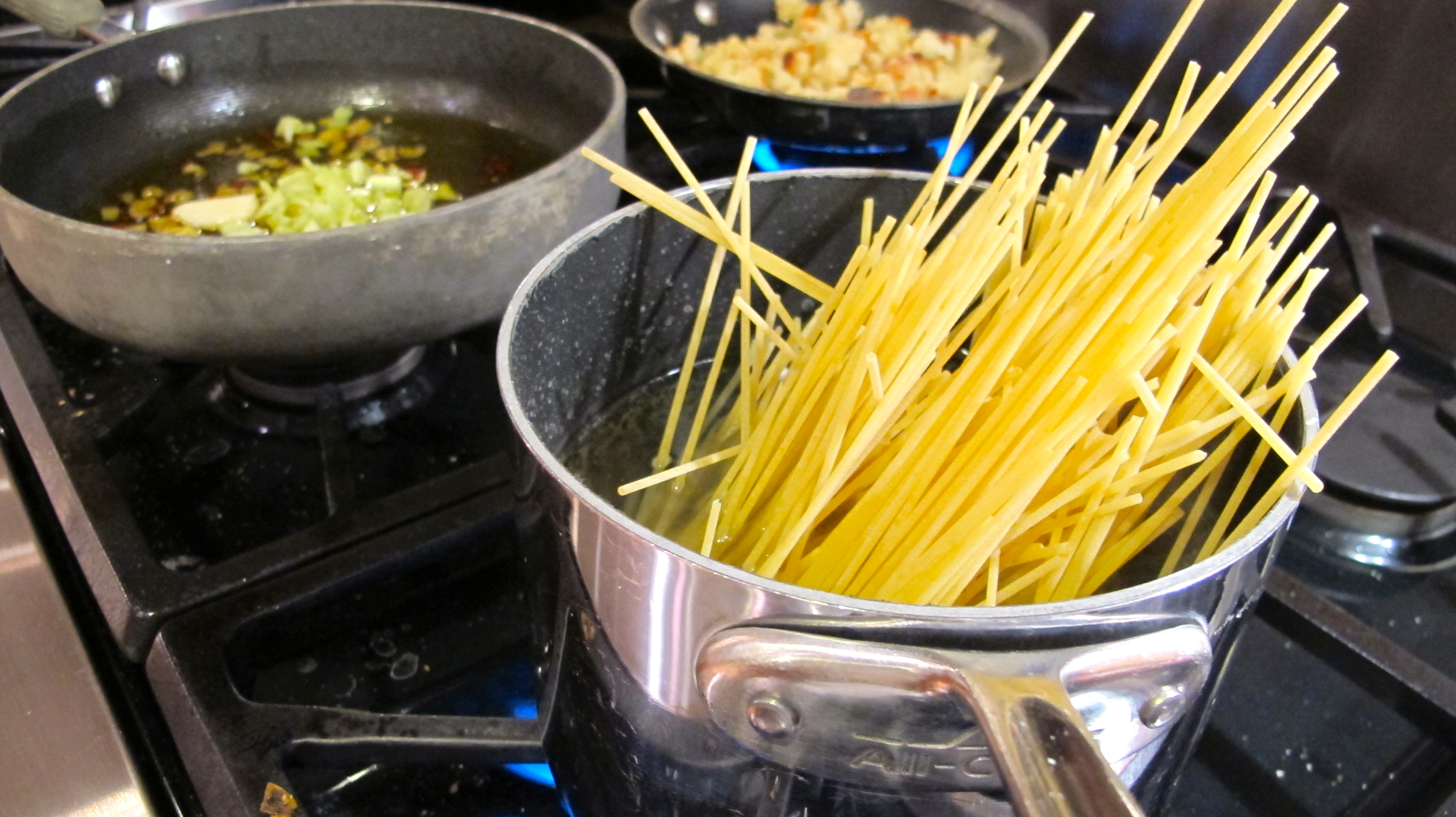 Spaghetti with garlic, olive oil, and fresh hot pepper cries Italian at the same level of traditionality as pizza margherita and pasta pomodoro. Its flavors burst with garlic and hot pepper. The steaming plate of pasta takes you back to a memory of clay roof tiles and Roman walkways lined with markets of foods and festivities you never knew you had. That's deep. 
Of course, the Ben Gusto version is the best, and has taken years to perfect. I have switched things up from a traditional combination of dried pepper, garlic, and panko bread crumbs. Fresh pepper adds a whole new dimension to the dish, and homemade bread crumbs introduces a boost of flair. Truly a masterpiece of a pasta. And best of all: it's soo easy!
Spaghetti Aglio, Olio, e Peperoncino Fresco 
250 g Dry Spaghetti
Olive Oil (about 1/3 cup)
3 Garlic Cloves
1 mild Green Chile Pepper
1/3 hot Fresno Pepper (red)
Fresh, Fluffy White Bread
Salt

Parsley 

Parmesan
Finely chop a small bunch of parsley and set aside.
Bring a large pot of salted water to a boil (about 1 tbsp. of fine salt is necessary to bring out full flavor ).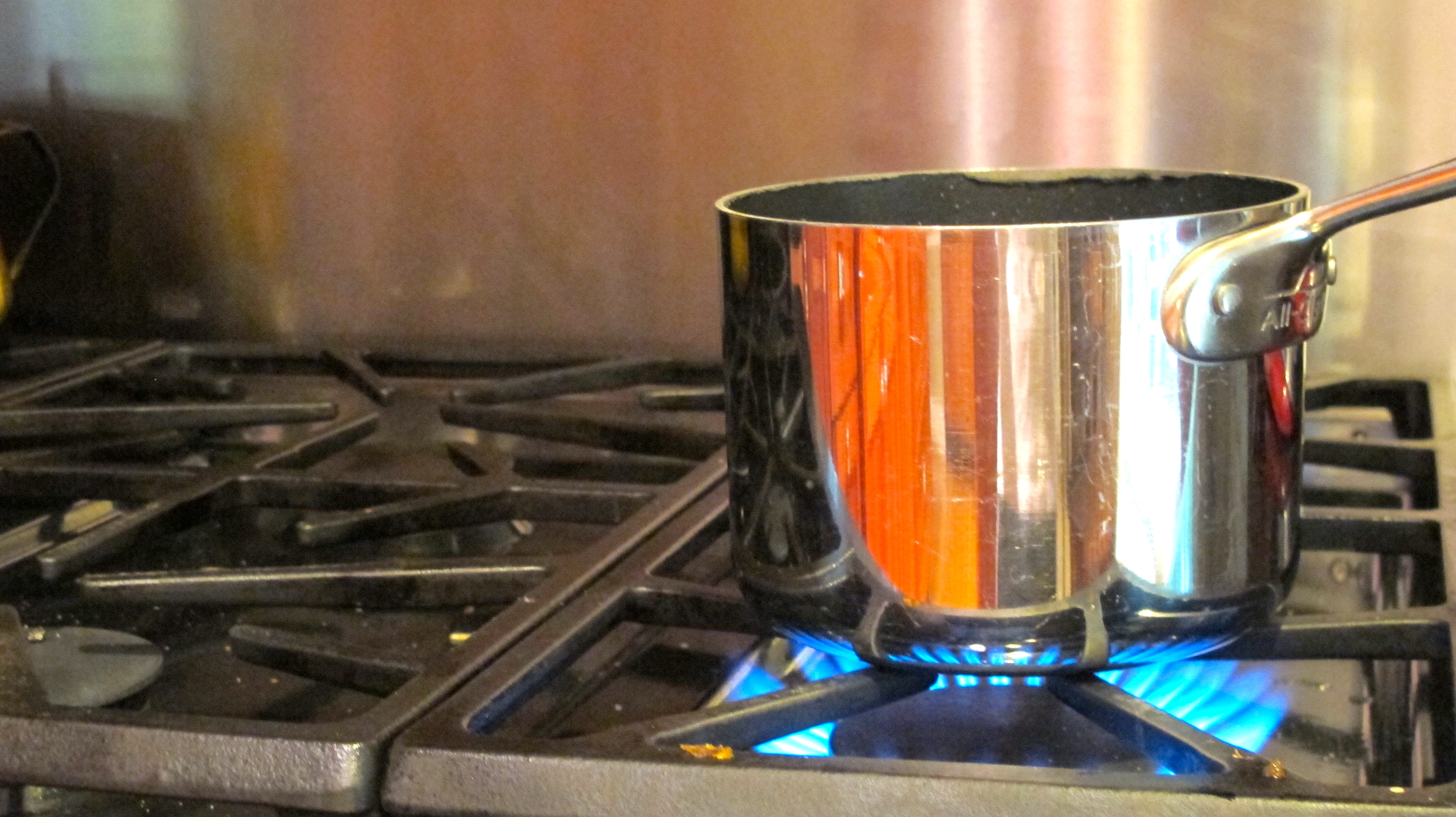 Chop the peppers very fine and set aside.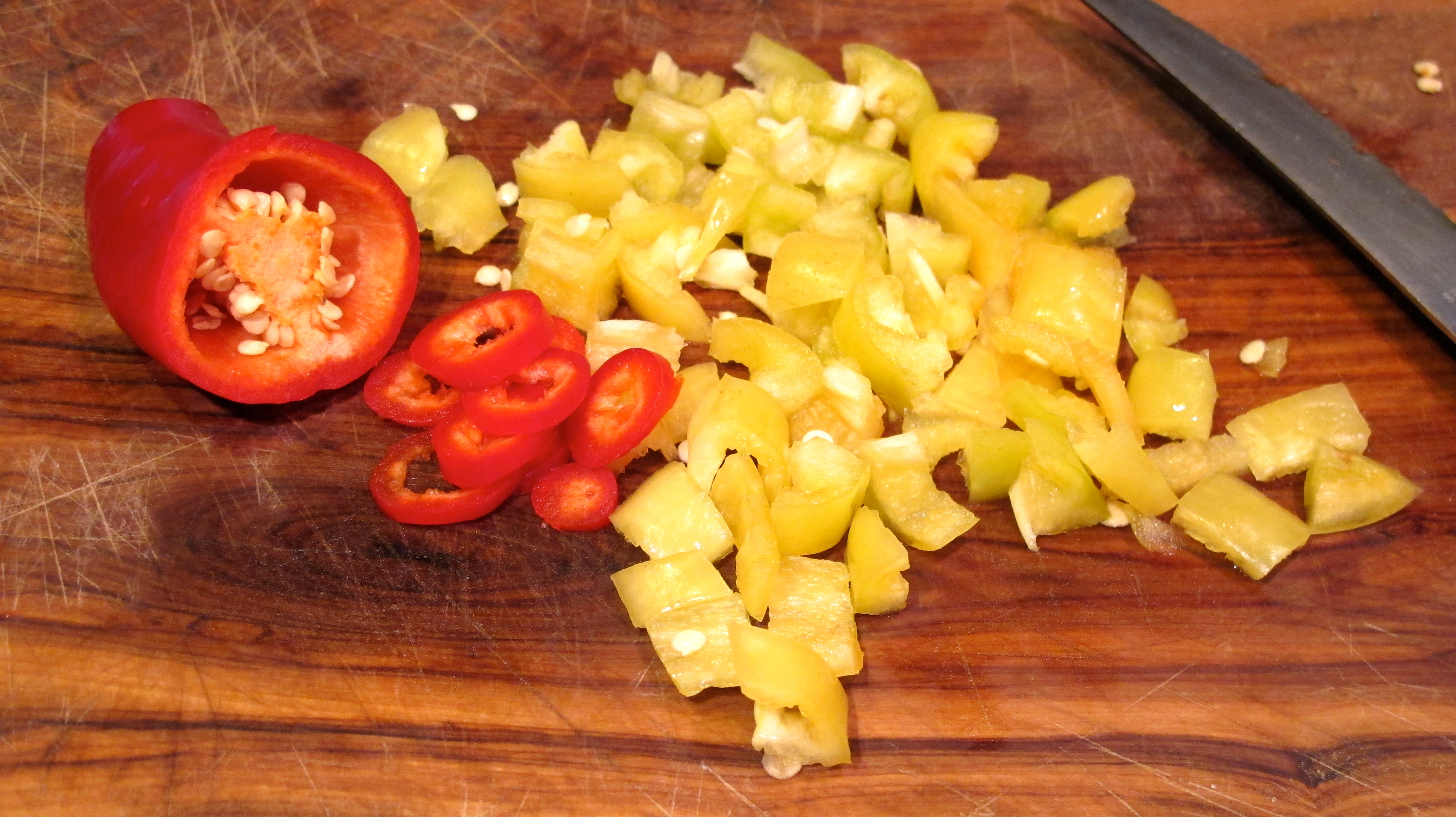 Fill a large pan with olive oil enough to cover the surface, plus a little more (about 1/3 cup total). Throw in the garlic cloves and heat over low-medium heat until the garlic is softened (about 3 minutes). Be careful not to burn the garlic!
Add the peppers and heat another minute or so, and then turn off the stove.
Cook the pasta according to the package's instructions.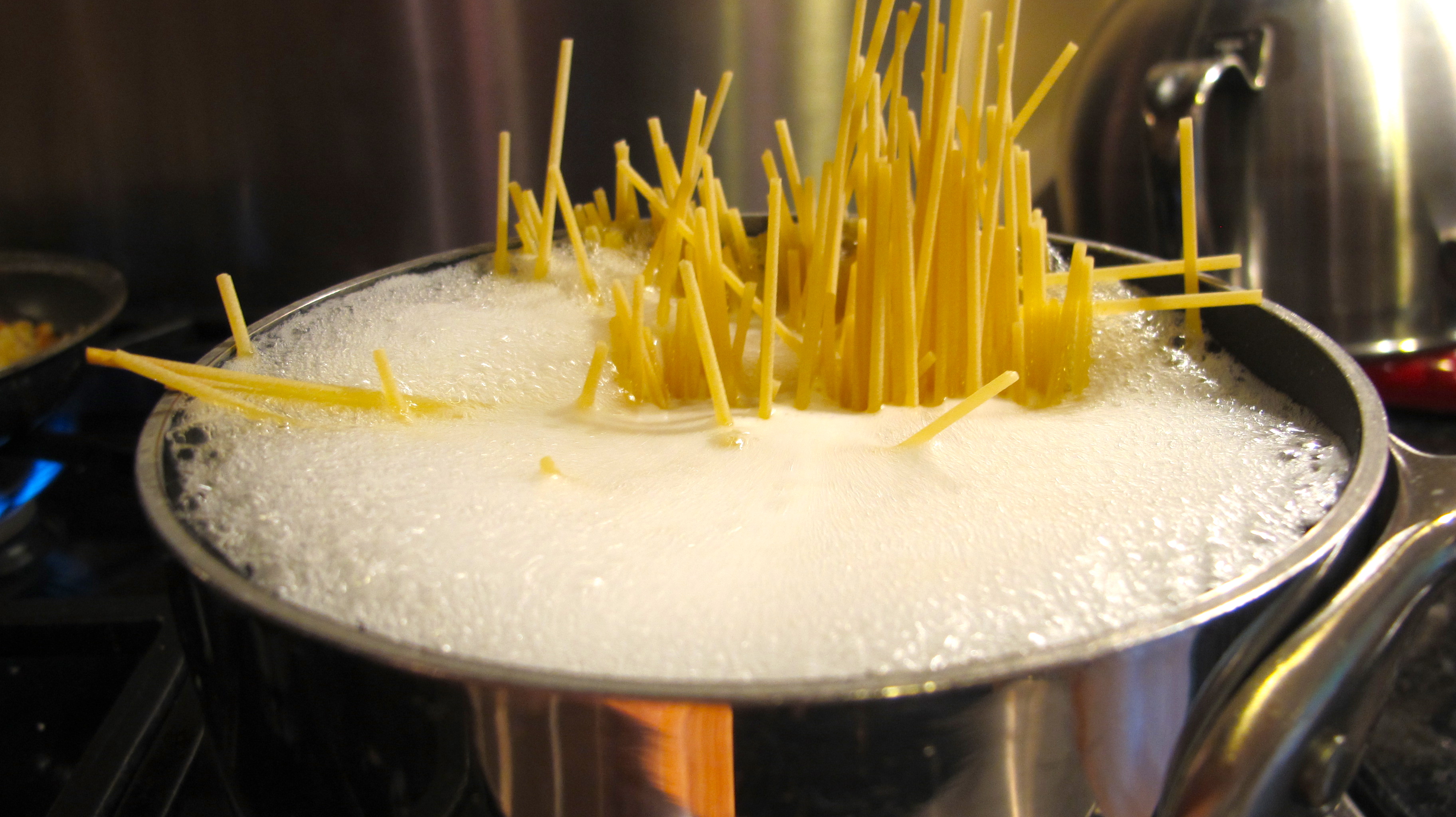 While the pasta cooks, grind the bread into fine pieces in a blender fitted with a steel blade, or by hand.
Toast the bread on a small saucepan over medium heat. Add a few spoonfuls of the oil to the bread to help it crisp. Toast for about 4 minutes, stirring to keep from burning.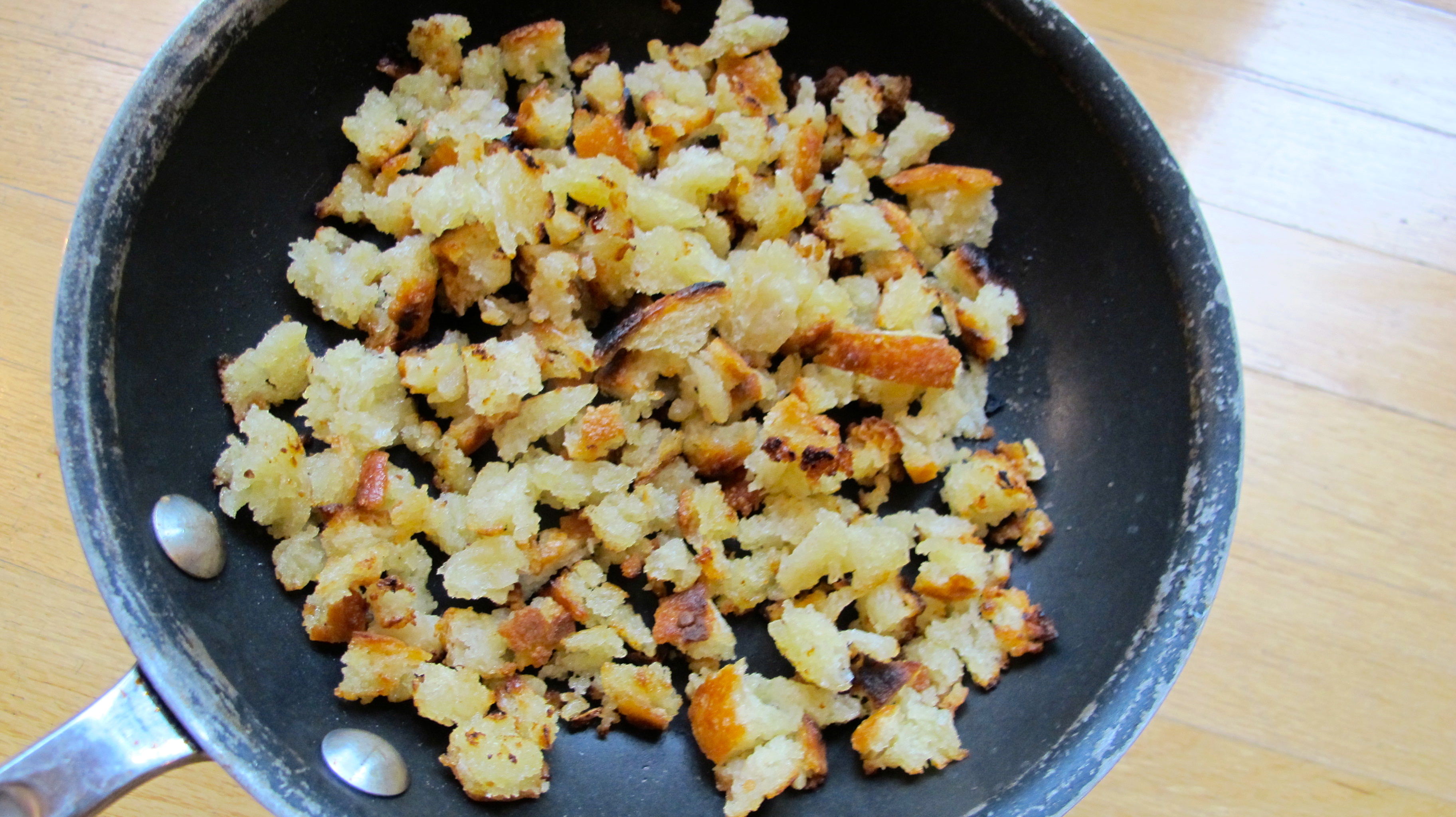 Once the pasta is nice and aldente, add it to the oil and stir in the bread crumbs. Stir in the parsley.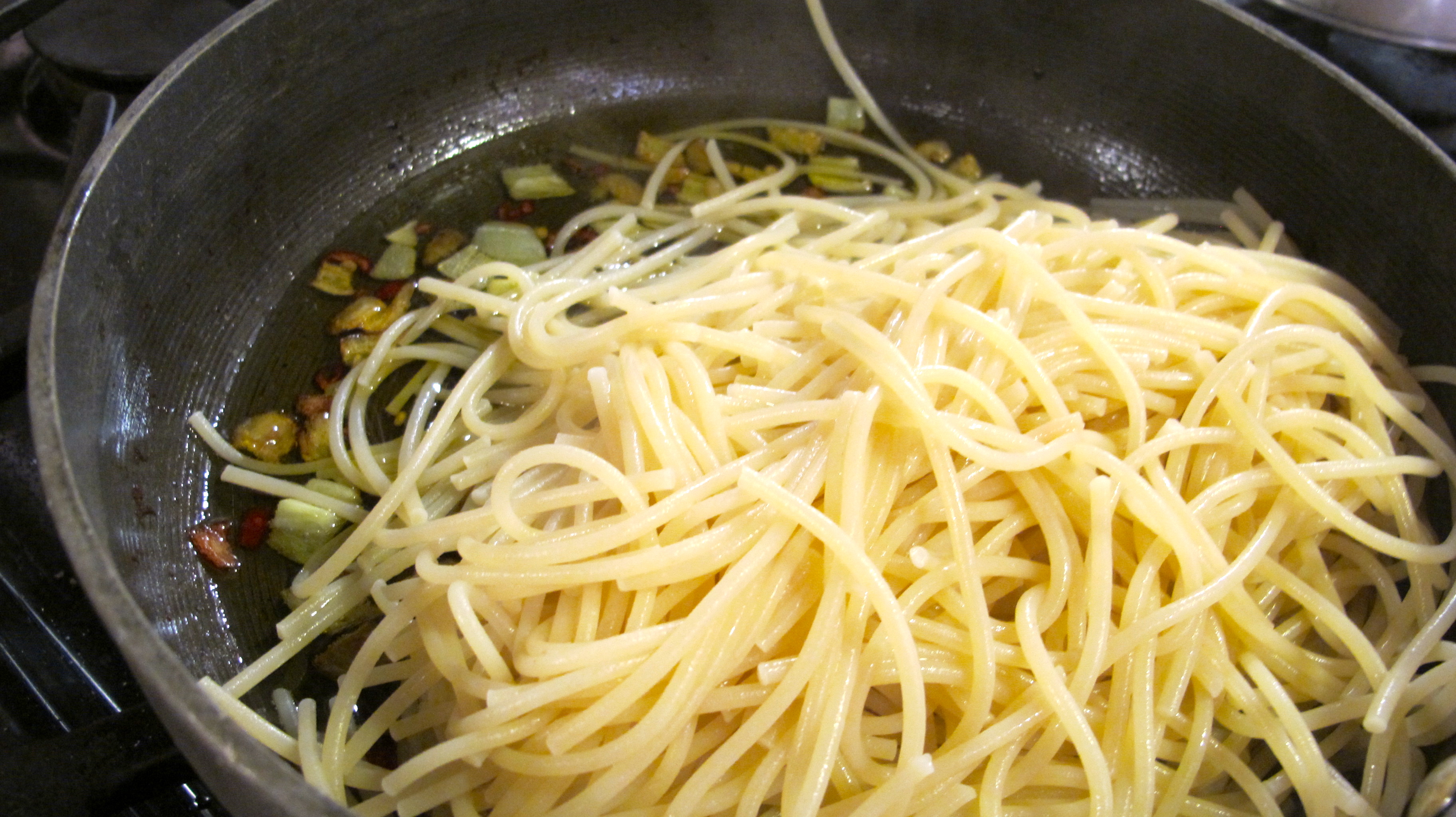 Garnish each dish with a sprinkle of parmesan. Don't add too much parmesan, or else the pasta will become too dry. Traditionally, parmesan is not added to this pasta, but I think it is the cherry on top of the cake.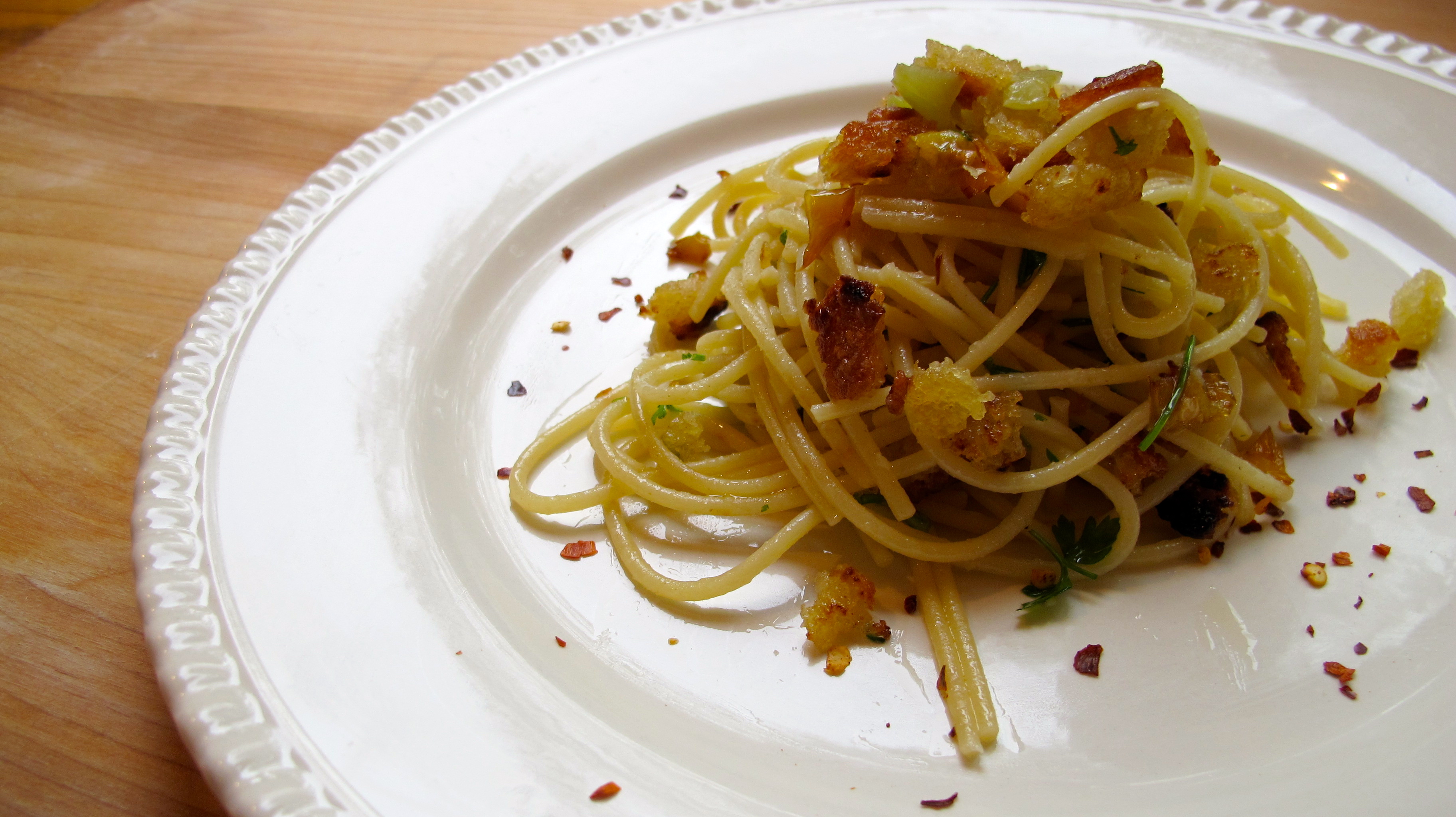 Buon Appetito!