Making homemade pasta is well known to be a strong Italian tradition, especially amongst the old italian ladies with puffy hair and glasses. Old Italian ladies with puffy hair and glasses are the only reason as to why Italy remains close to their cultural roots, and eat so well. My Nonna shows me what it means to be Italian in the best way: by making gnocchi.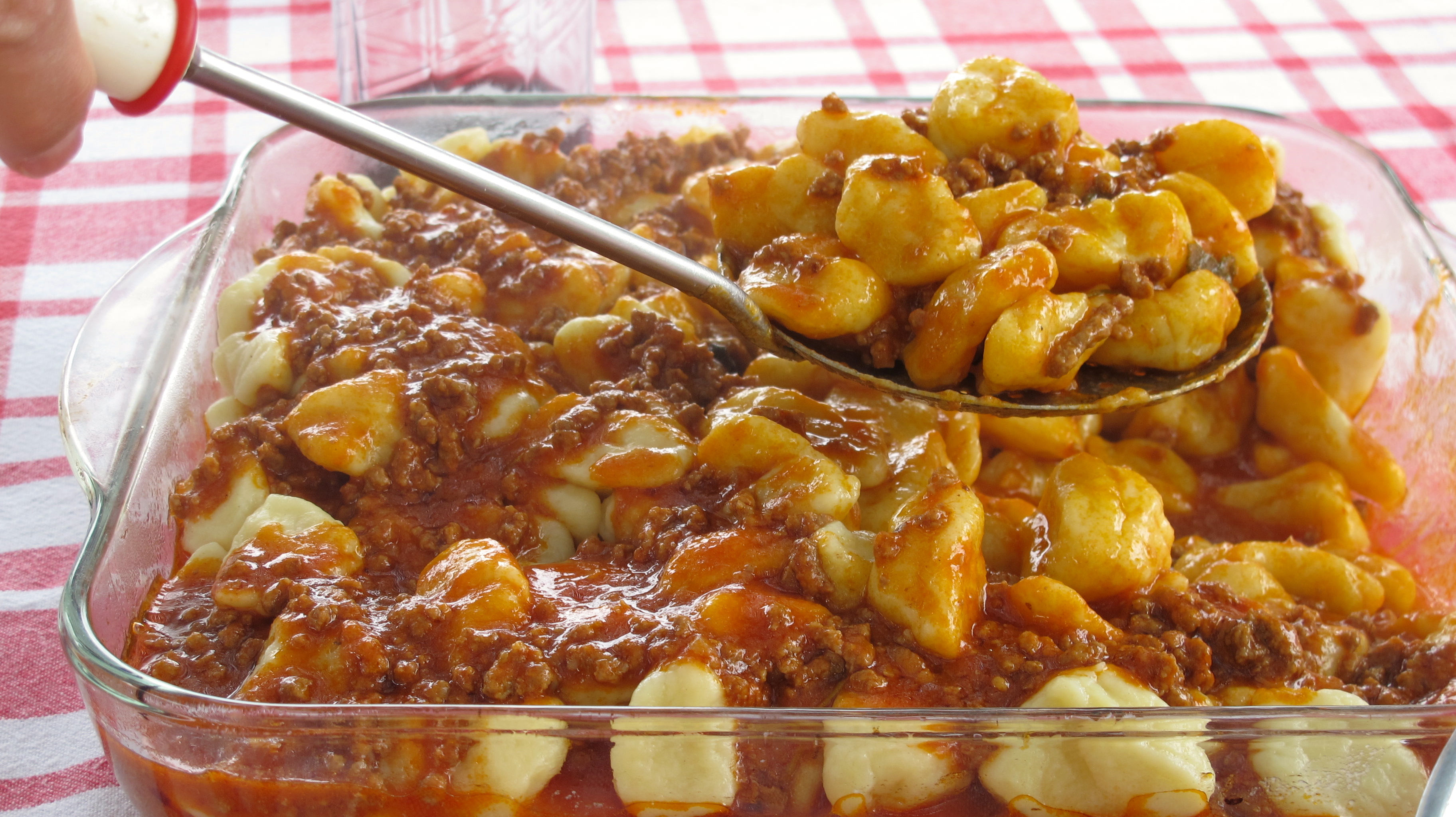 Some people like to call them potato dumplings, others claim they are more italian potato pasta balls. Whatever you may call the traditional plate of gnocchi di patate, you are sure to find the best is handmade. I've been making gnocchi with my Nonna as long as I can remember, therefore it will always be a meal that brings back memories. This summer, continuing a BenGusto tradition, I made a large batch of potato gnocchi with Nonna Italia. The difference this time: I managed to write down the process.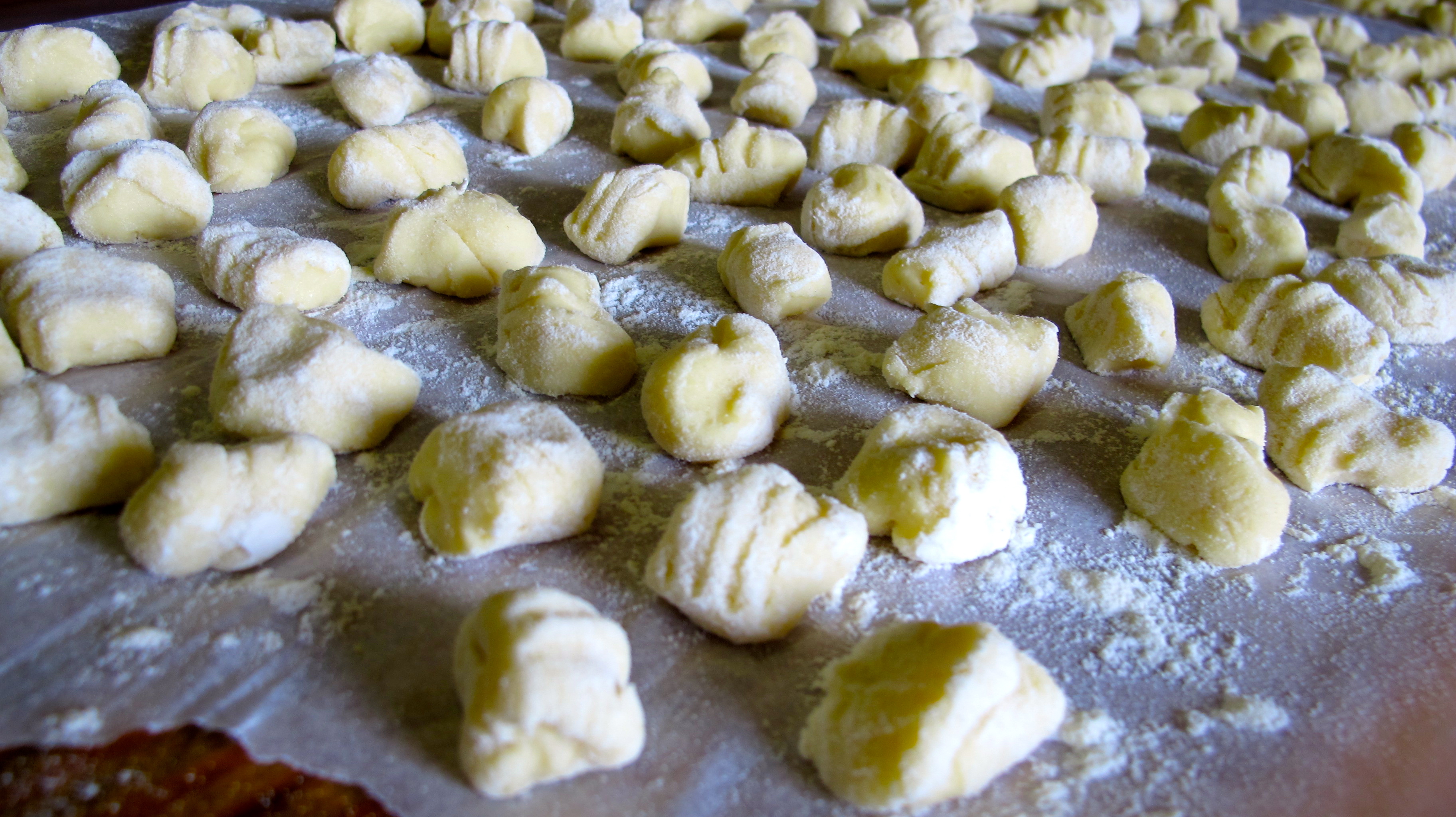 If I could embroider this internet post in gold stitchings, I would. This recipe is ancient, used by Nonnas all over Italy since the dawn of time. But Bengusto.com only deserves the best.
Nonna Italia's Potato Gnocchi
(serves 8 people) (ready in 1 hour) 
4 pounds of Russet Potatoes
All-Purpose Flour
2 Large Eggs
Salt
Your favorite tomato sauce, ragu, pesto (or a combo of fresh pesto and tomato is delightful!)
Bring a large pot of salted water to a boil (you will need about 3 tsp. salt).
Peel the skins of the russet potatoes, dice them into large cubes (this helps them cook faster), and give them a rinse in the sink. Throw them into the boiling water and let cook for about 7 minutes, or until they are nice and soft.
Once the potatoes are cooked, mash using a hand grinder, masher, or blender. Lay out a large cutting board or countertop space, and dump the mashed potato over.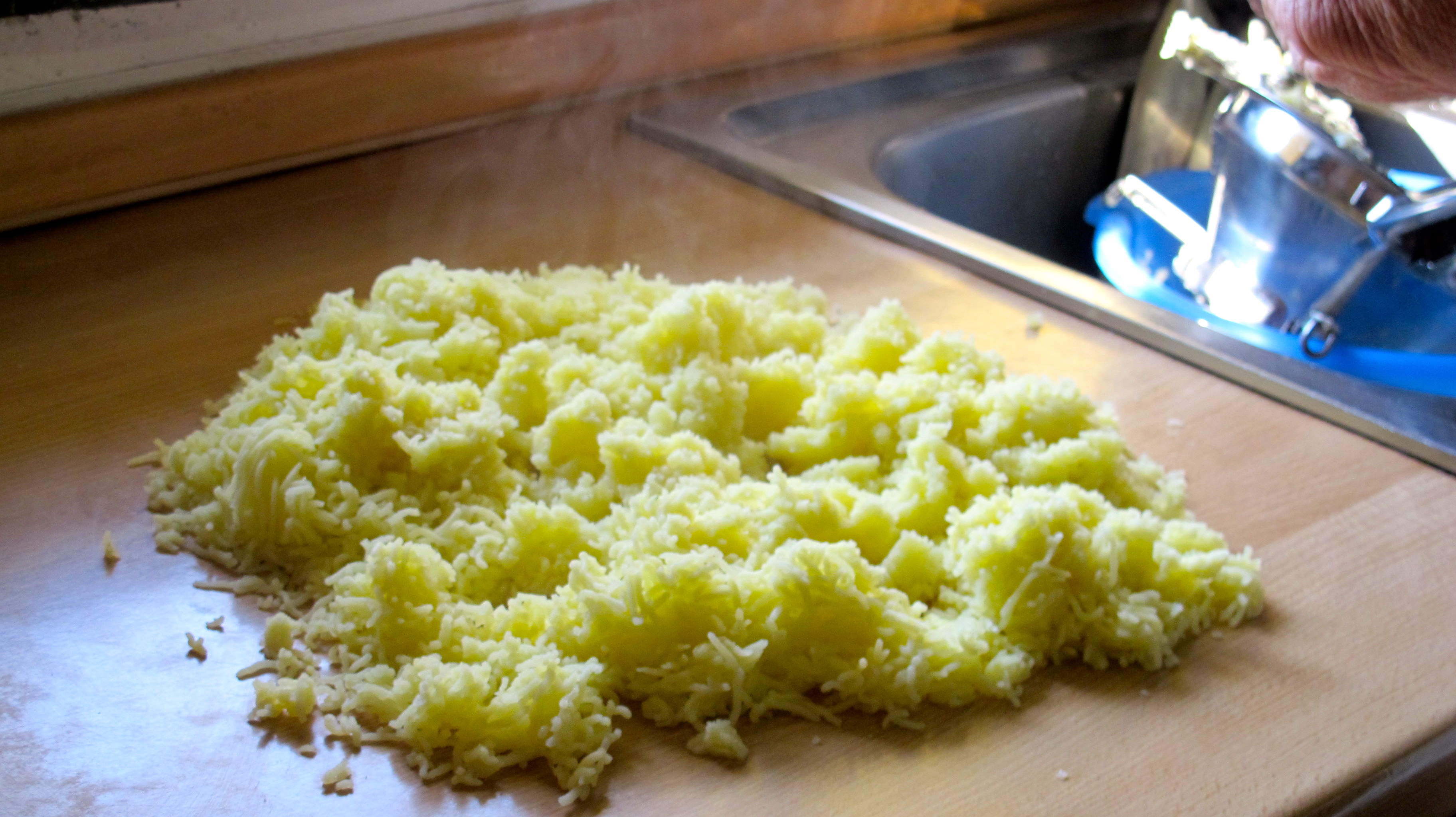 Crack the two eggs over the potatoes, add a handful of flour, and mix (you can also do all the mixing using an electric mixer, but the Nonnas in Italy don't have this kind of technology yet).
Slowly continue to add flour while mixing. Continue to add flour until the dough takes the form of a ball, and is easy to mold. If you find your dough is too dry, just add a little water, or maybe even another egg.
Once the dough takes the shape of a ball, knead the dough for about 2 minutes.
Now comes the best part about making homemade pasta: it becomes like playing with play-doh. Roll out long snake-like shapes of dough that are about 1 inch thick. Cut them with a knife into little imperfect balls. If the dough becomes too sticky, sprinkle more flour over the dough, surface, and tools. Take the gnocchi balls and lay them out individually over sheets of parchment paper.
Now here is a key step that is relatively unknown and often forgotten. It's only practiced by some of the more knowledgeable Nonne (Nonnas), and even some top Italian restaurants don't do it. Taking each gnocchi that lays on the parchment paper, you gently press and slide a fork very lightly on the gnocchi just so it creates a little indent of the fork. This step takes the gnocchi to a whole other level. There's something about eating a gnocchi with the fork indent that is so much more exciting than just a gnocchi "ball".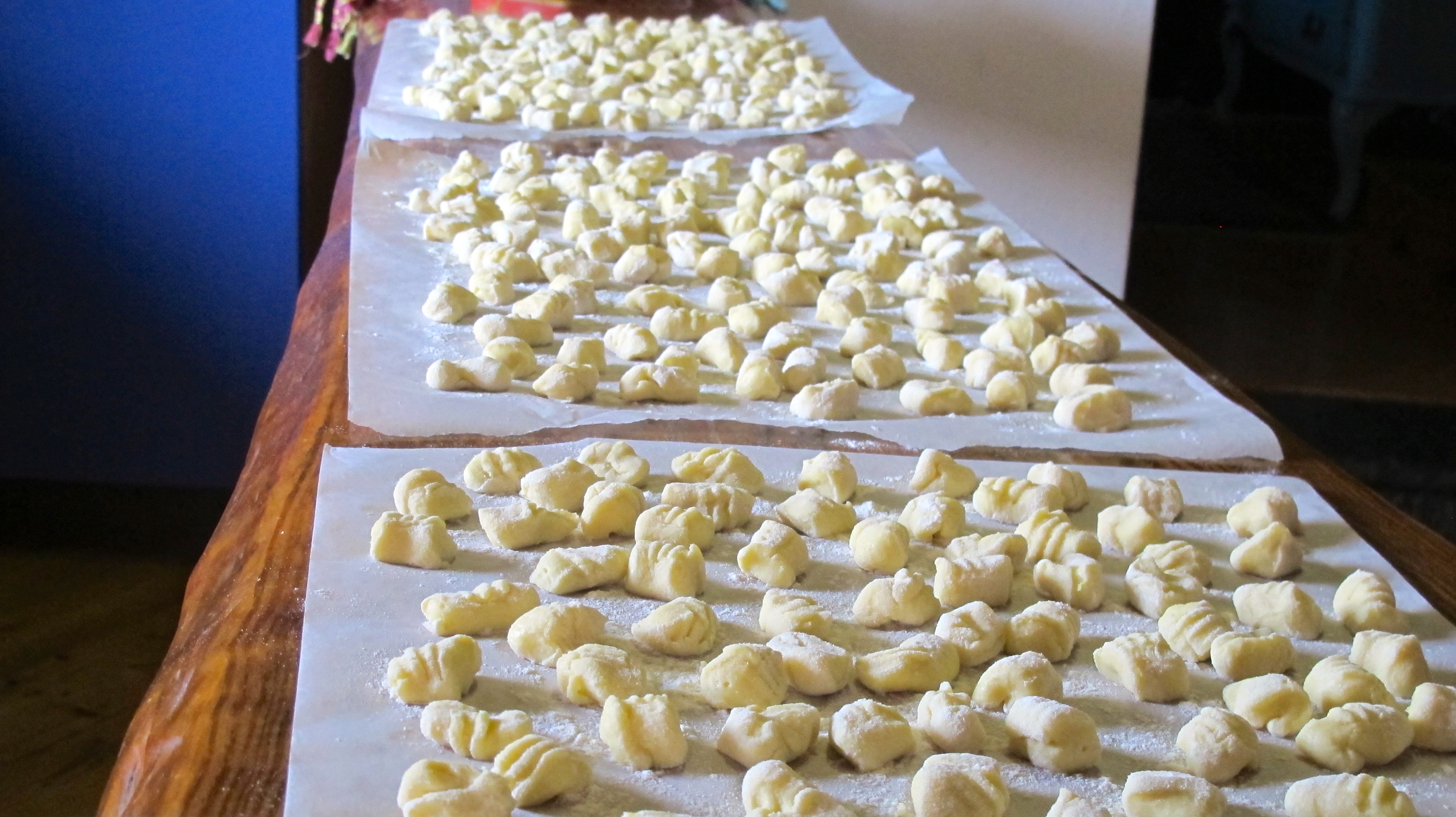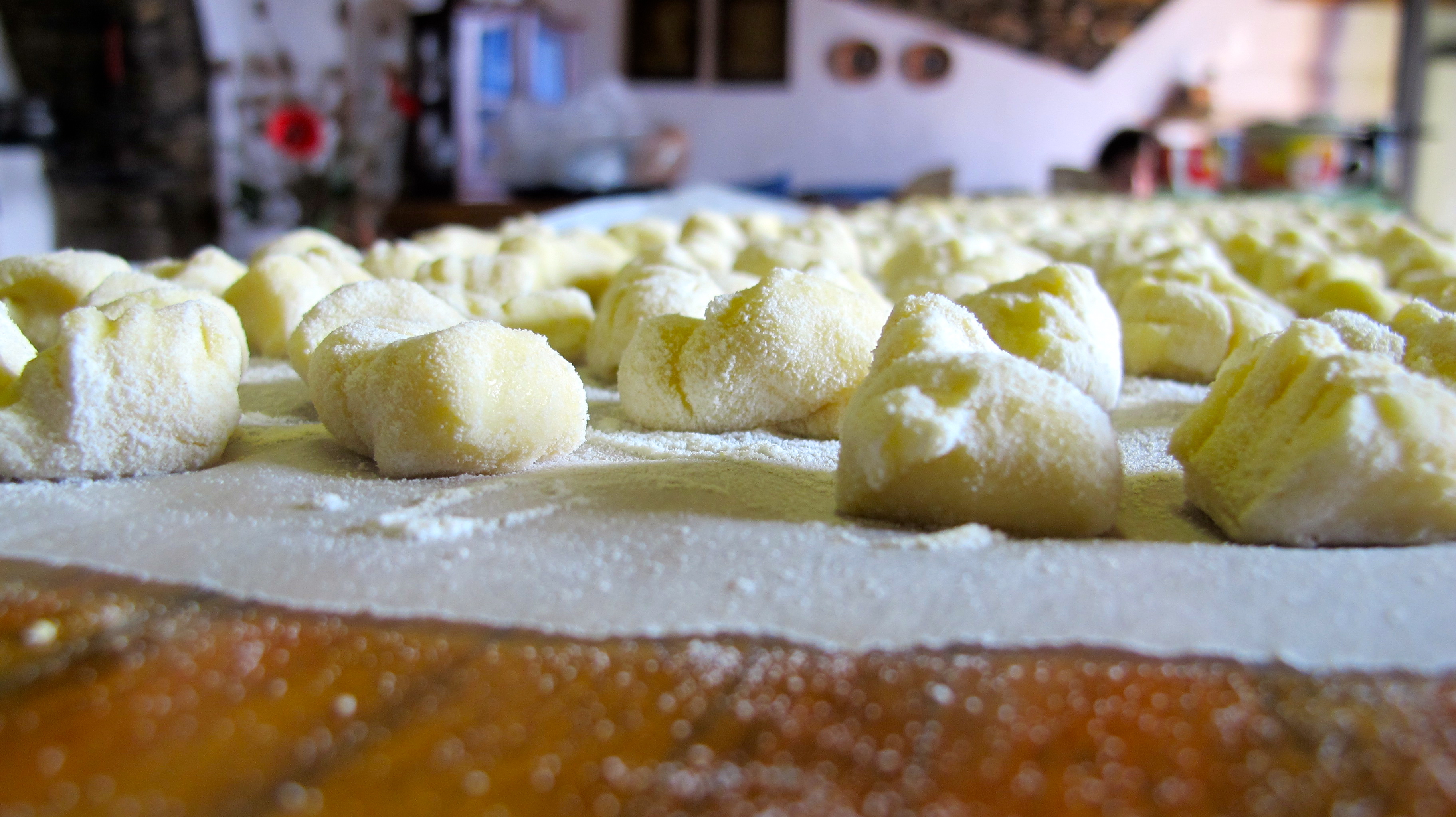 Sprinkle flour over the gnocchi. They may sit out for no more than one hour.
To Cook: Heat a large pot of boiling salted water (about 2 tsp. salt). Dump the gnocchi into the pot and cook until all the gnocchi rise to the surface (about 5 minutes). Drain the gnocchi and add them to your choice of sauce.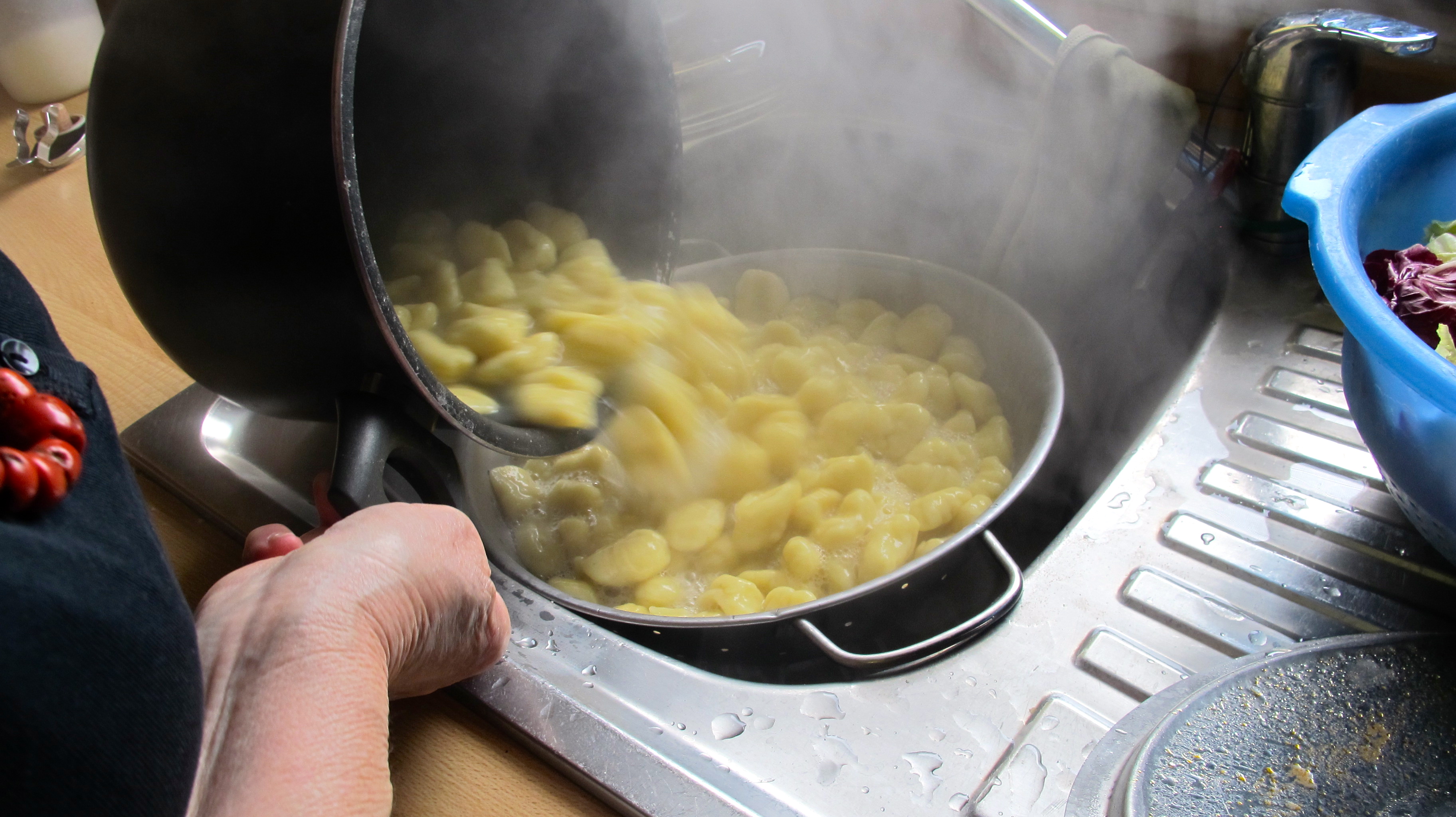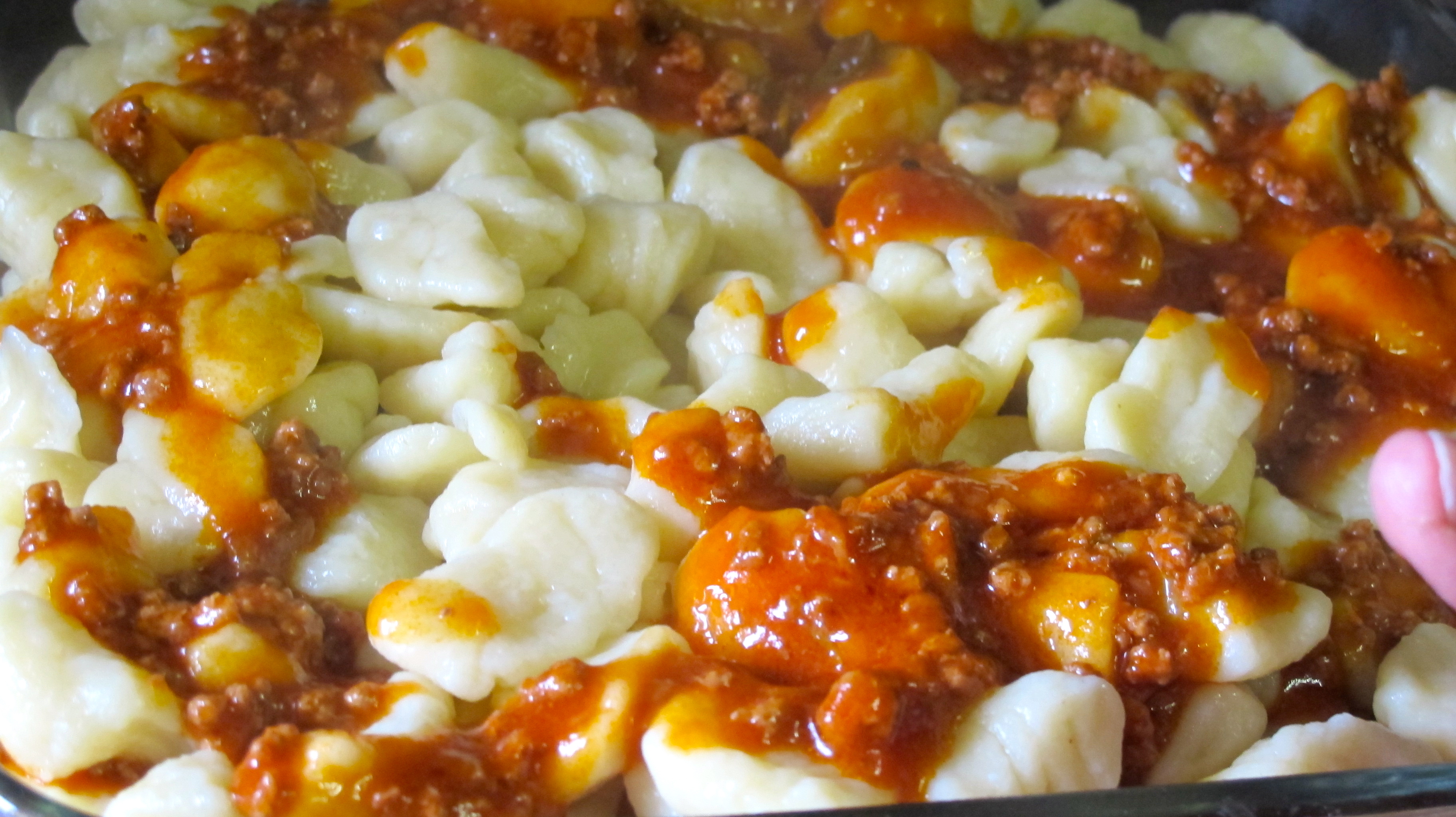 To Preserve:
You can refrigerate the gnocchi up to 2 days. In order to package them, lay out gnocchi over the bottom of a large container. Generously dust the gnocchi with flour and make sure each side is well dusted, place a paper towel over them, and repeat the process with the next layer of gnocchi. Keep stacking them by laying, dusting, and toweling. This will keep them from sticking.
You can also freeze the gnocchi for up to a month
Cook Beforehand: Gnocchi can be cooked beforehand, and served with a sauce later. Cook them normally as described before, but toss them in a little bit of olive oil after the cooking process.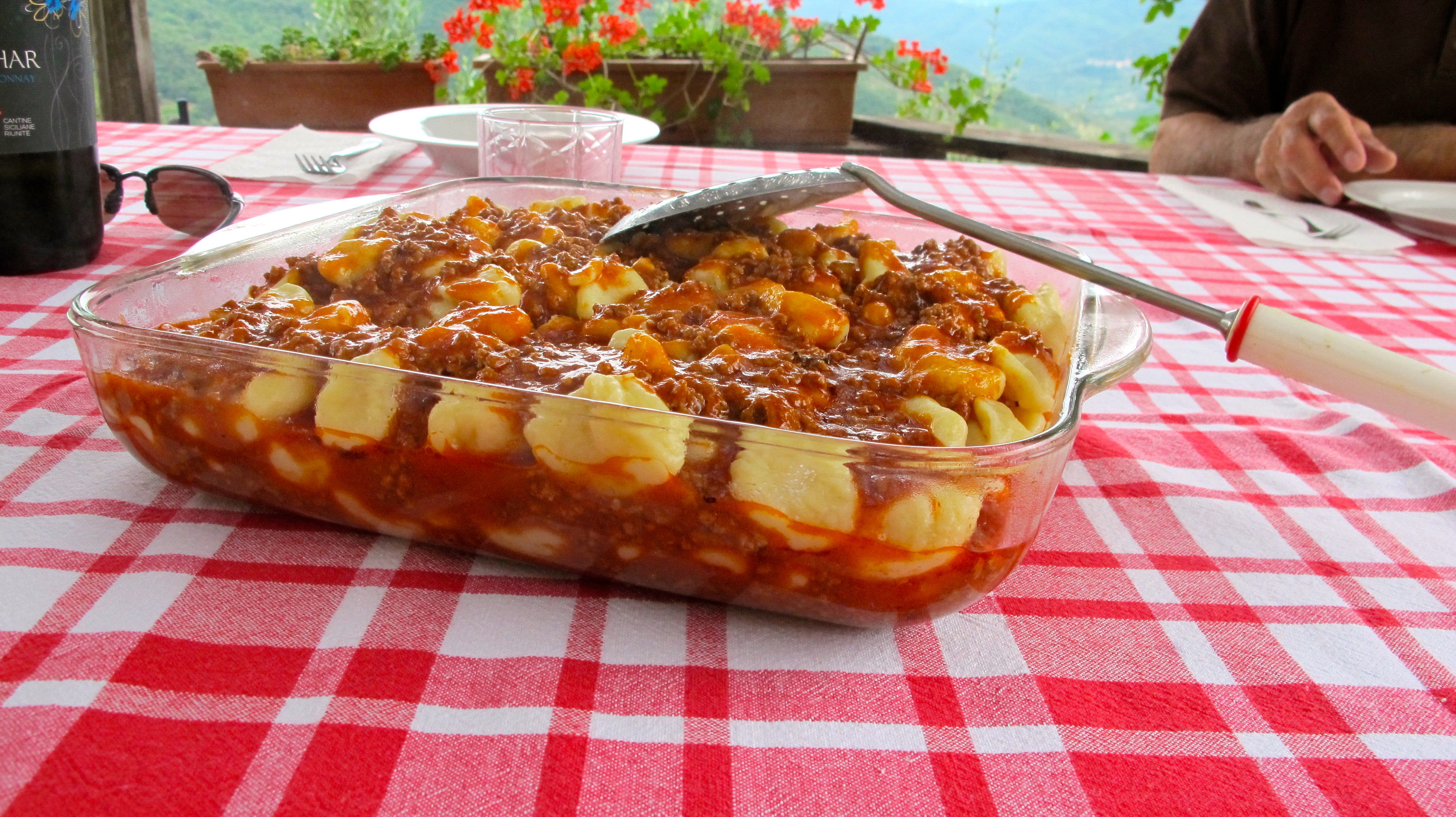 We enjoyed our gnocchi with Nonna's famous ragu di carne. She taught me how to make her ragu sauce, but I am still trying to perfect it. It's a work in progress. Once I get it down, it might just happen to appear on Bengusto.com.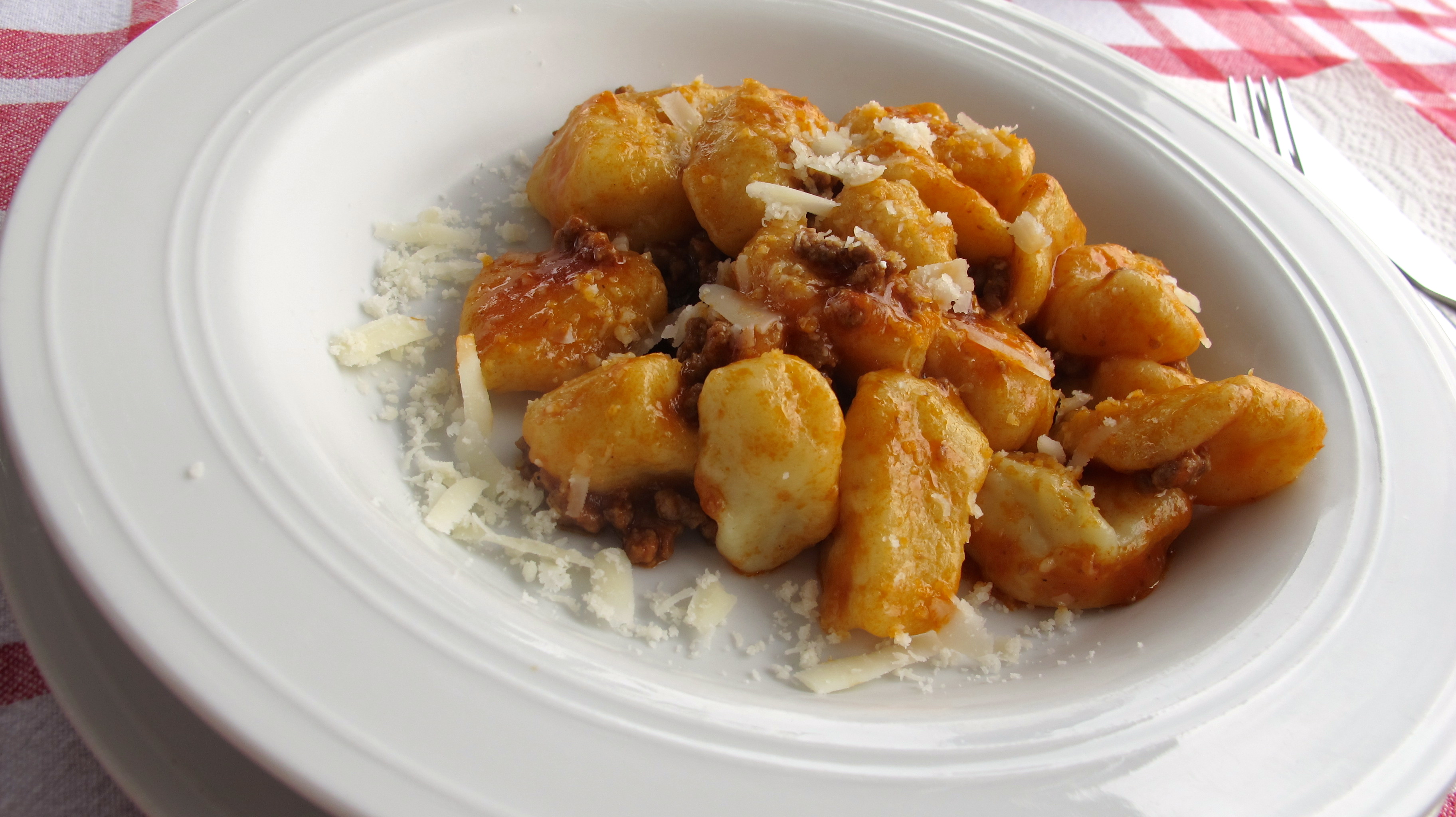 Gnocchi is really one of the greatest pleasures of the world. I hope we shall always have grandmothers around for recipes and memories like this.
Per Nonna Italia