This recipe for a basic pasta with fresh tomatoes has been in my family a long time, and I decided to add in a few zucchini to switch things up. Actually, I didn't only just add zucchini and claim it my own. I still had to determine the measurements of each ingredient, which is a pain in the gahoonkies. I enjoy cooking using the "eyeball" method, so the entire operation slows down when I have to continuously stop and measure out what I'm putting in. Anyways, the pasta will come out great without the zucchini, but try not to skip the addition of saffron. The saffron surprisingly binds the sauce with the pasta, and boosts the flavor. Normally saffron is used in pasta dishes incorporating seafood, but it works just as well with the tomatoes and zucchini.
Summer Pasta with Tomatoes and Zucchini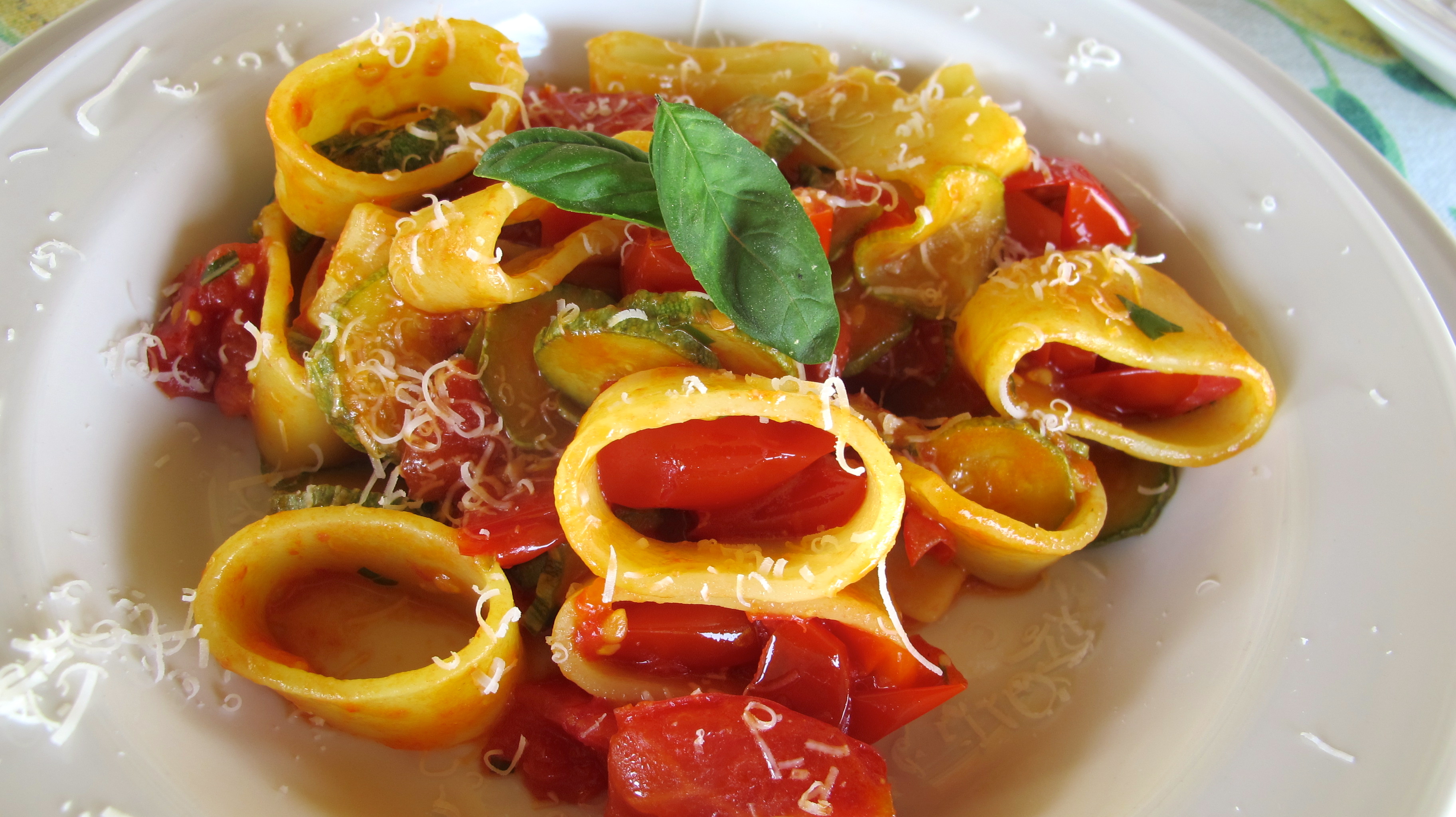 For the sauce:
25 Roman Tomatoes
5 medium Zucchini
5 tbsp. Olive Oil
3 cloves Garlic
2 Hot Dry Peppers
15 Basil Leaves
1/4 tsp. Saffron
1/2 tsp. Salt
5 g Chicken Bouillon (1/2 small cube)
For the Pasta:
500 g Pasta of your choice
1 tbsp. + 1 tsp. Salt
Parmesan Cheese (for garnish)
Heat a large pot of boiling water.
As the water heats, begin to prepare the sauce. Dice the tomatoes into chunks and slice the zucchini very thin. Set aside.
On a large saucepan saute the garlic, olive oil, and hot pepper over low heat until the garlic softens. About 3 minutes.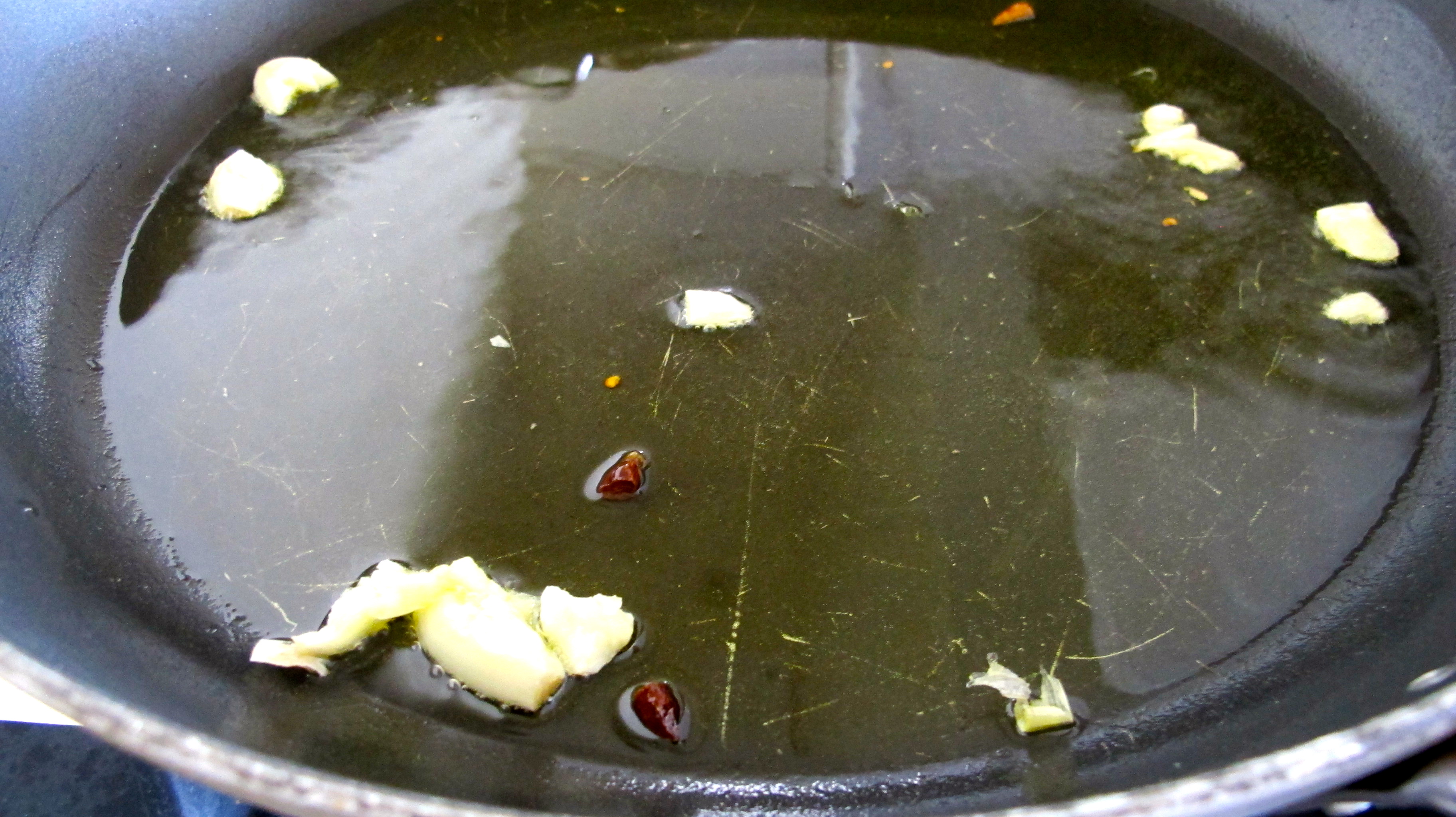 Add the zucchini to the saucepan and crank the heat up. Cook the zucchini, stirring every so often to keep from browning, until they are soft enough to eat. Add 1/4 tsp. salt.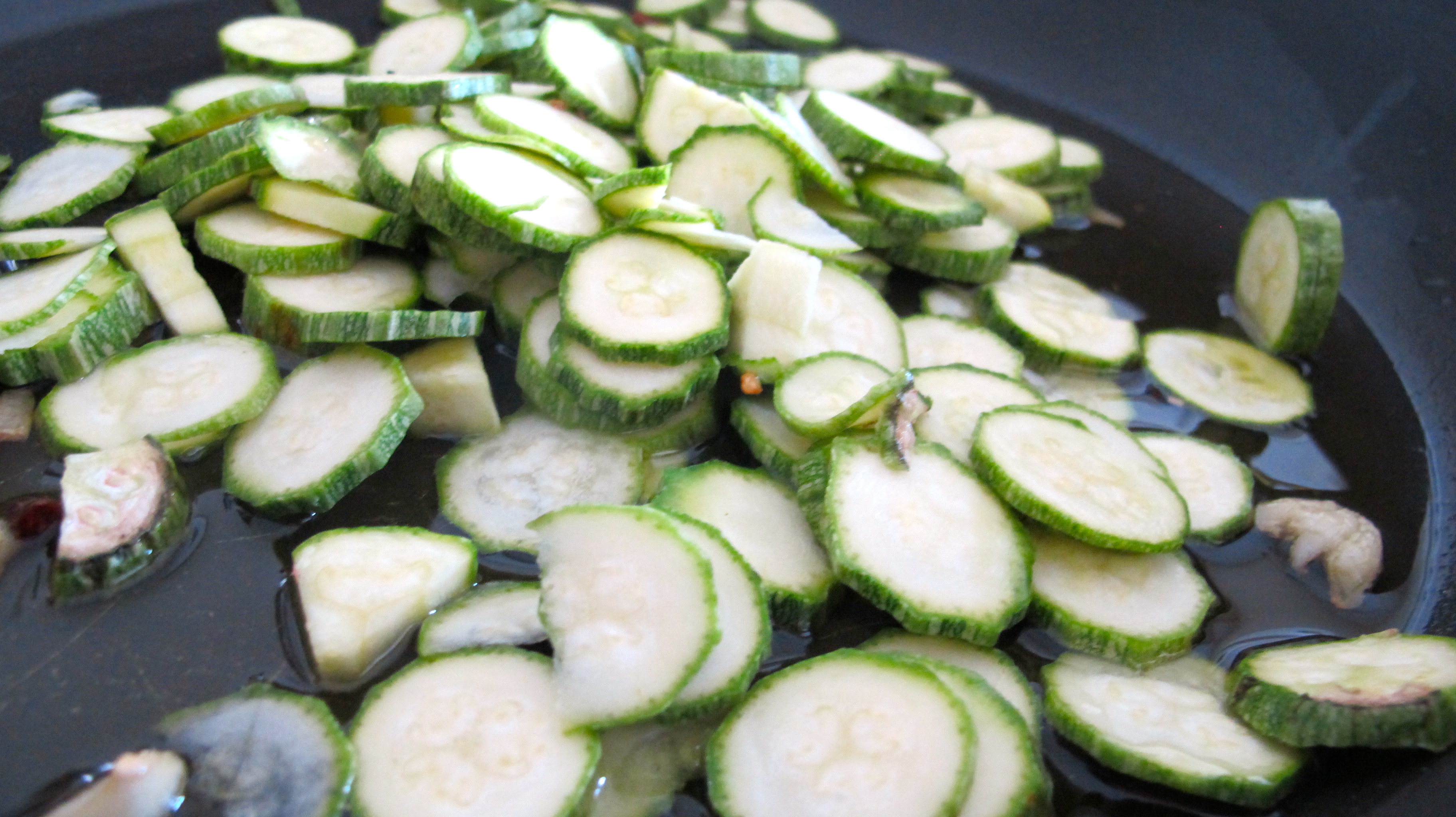 Throw the diced tomatoes into the saucepan and let the sauce simmer until the tomatoes have cooked down. About 5 minutes.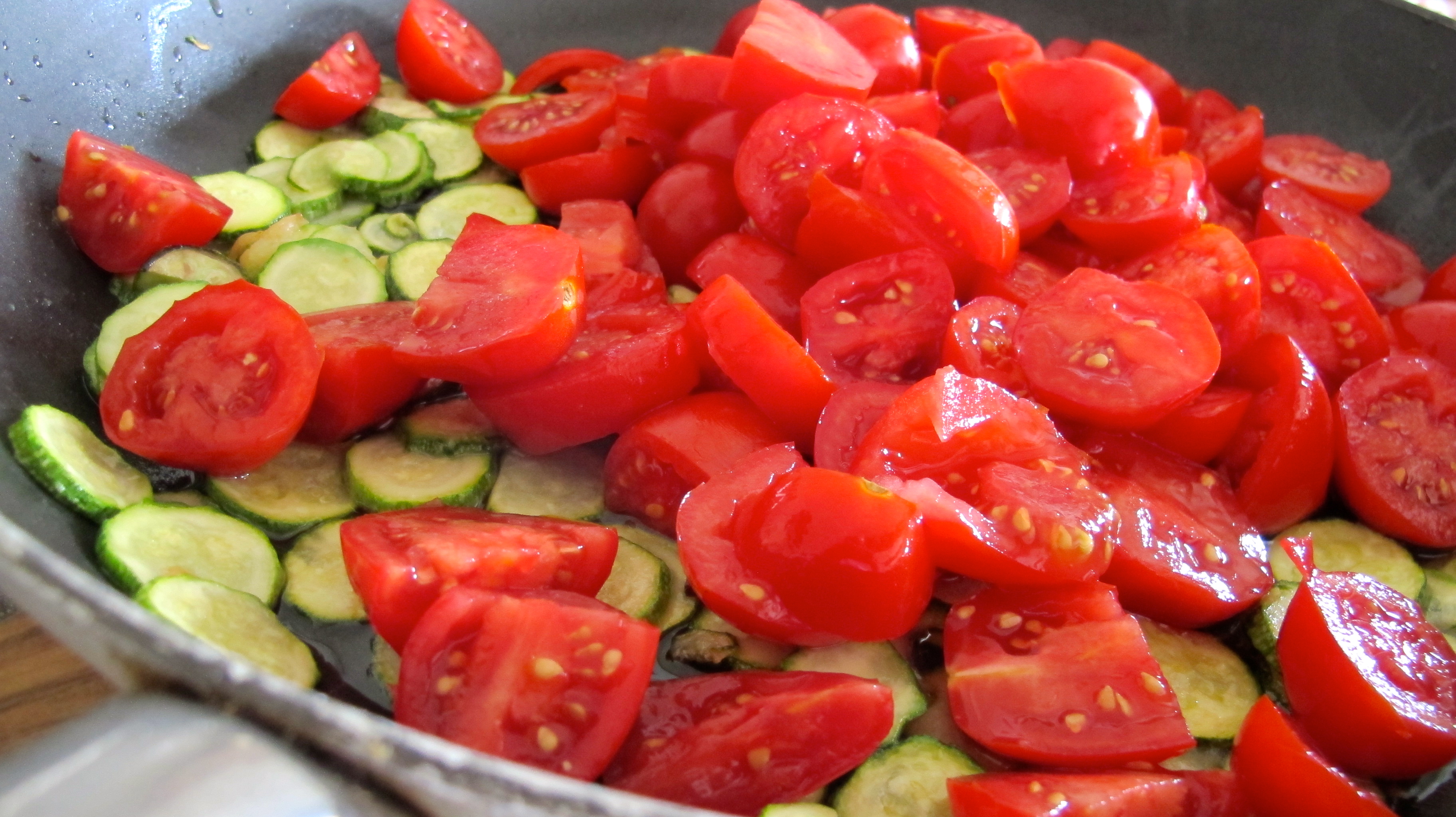 Chop the basil and add it to the sauce as well. Add the remaining 1/4 tsp. salt and 5 g of chicken bouillon and stir. Mix in the saffron and turn the stove off.
Pour the 1 tbsp. + 1 tsp. of salt into the boiling water. Throw in the pasta of your choice and cook it according to the package's instructions.
Right before the pasta is done, return the sauce to the stove and give it some heat. Mix the pasta and sauce together. Garnish each pasta dish with grated parmesan. Buon appetito!