It's radicchio season in Italy! Well,  and also asparagus season, artichoke season, lemon season, and banana season. But let's focus on the radicchio, because it may not seem so familiar.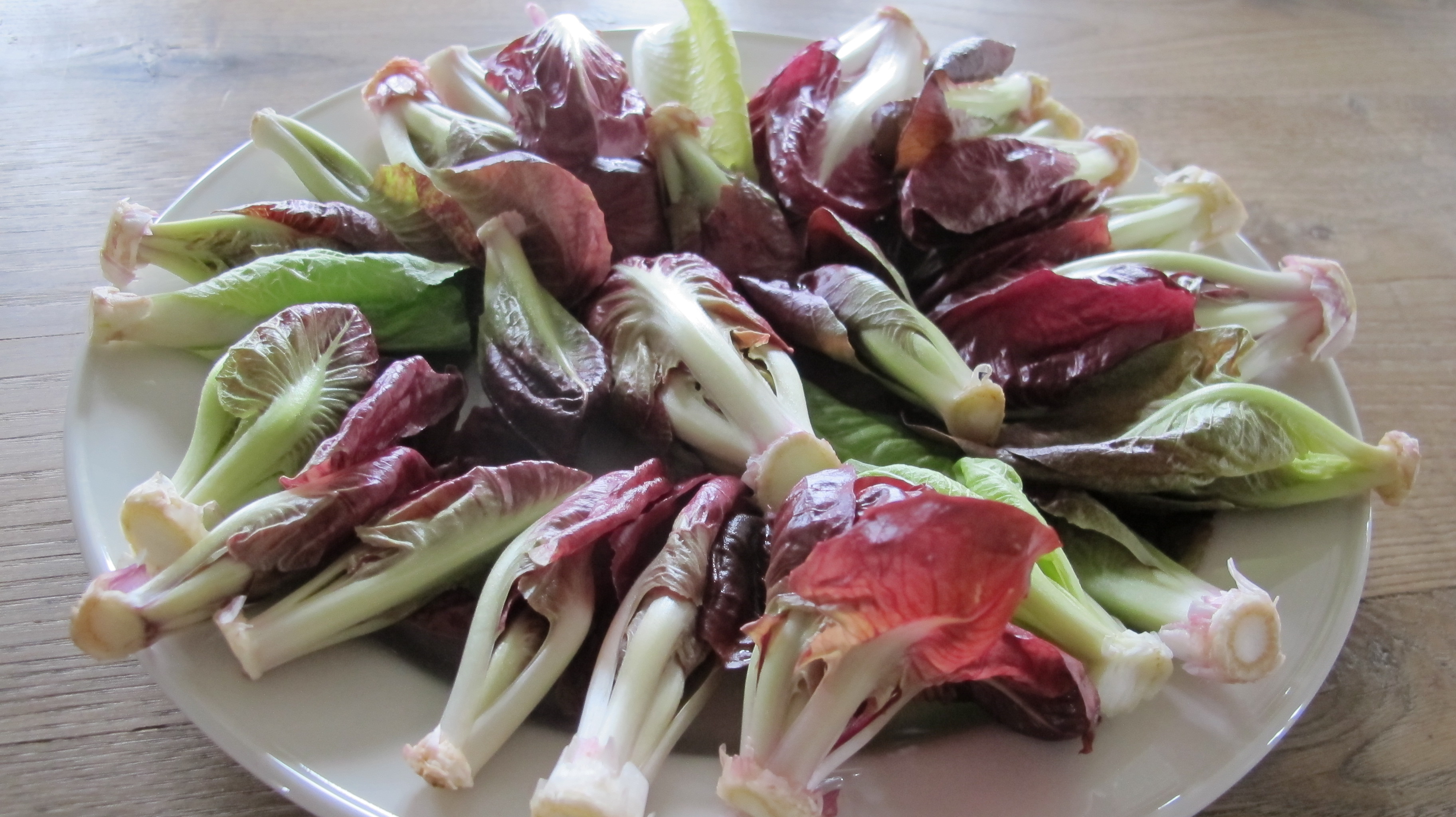 Radicchio is a bitter leaf vegetable with a brilliant purple color, and white veins. The Italians enjoy it in a variety of manners, including in pastas, salads, risotti, and over grilled meat or fish. Along with our numerous fruit trees, we have a  small vegetable garden in front of our vineyards in Piemonte that happens to grow radicchio. Fortunately, I came back to Italy this week just in time to get the best pick of the radicchio, and check out how Nonna Italia gets the most out of its unique flavor.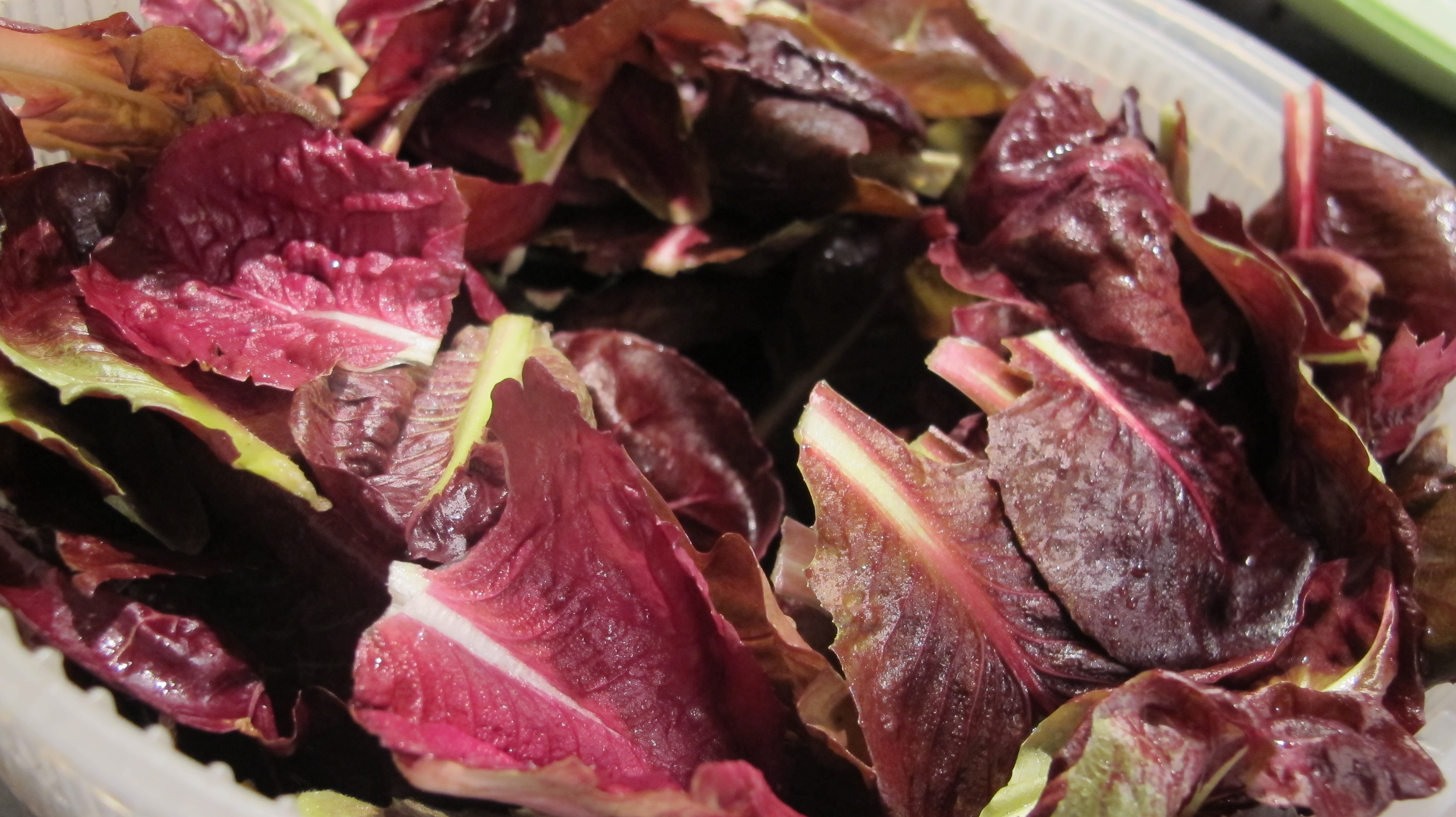 Things to do with Radicchio:
Throw it in a salad. It will add a lot to any normal mixture of green lettuce. Toss the salad with olive oil and balsamic vinegar, and the side dish is all set. 
If you opt not to make a salad, then radicchio on its own provides a fine little dish. My Nonna showed me that by mixing a few simple ingredients to make a nice little dipping sauce for the radicchio leaves. Here is what you need for a basic radicchio dipping sauce:
2 tbsp. Red Wine Vinegar

5 tbsp. Extra Virgin Olive Oil
Pinch of Salt and Pepper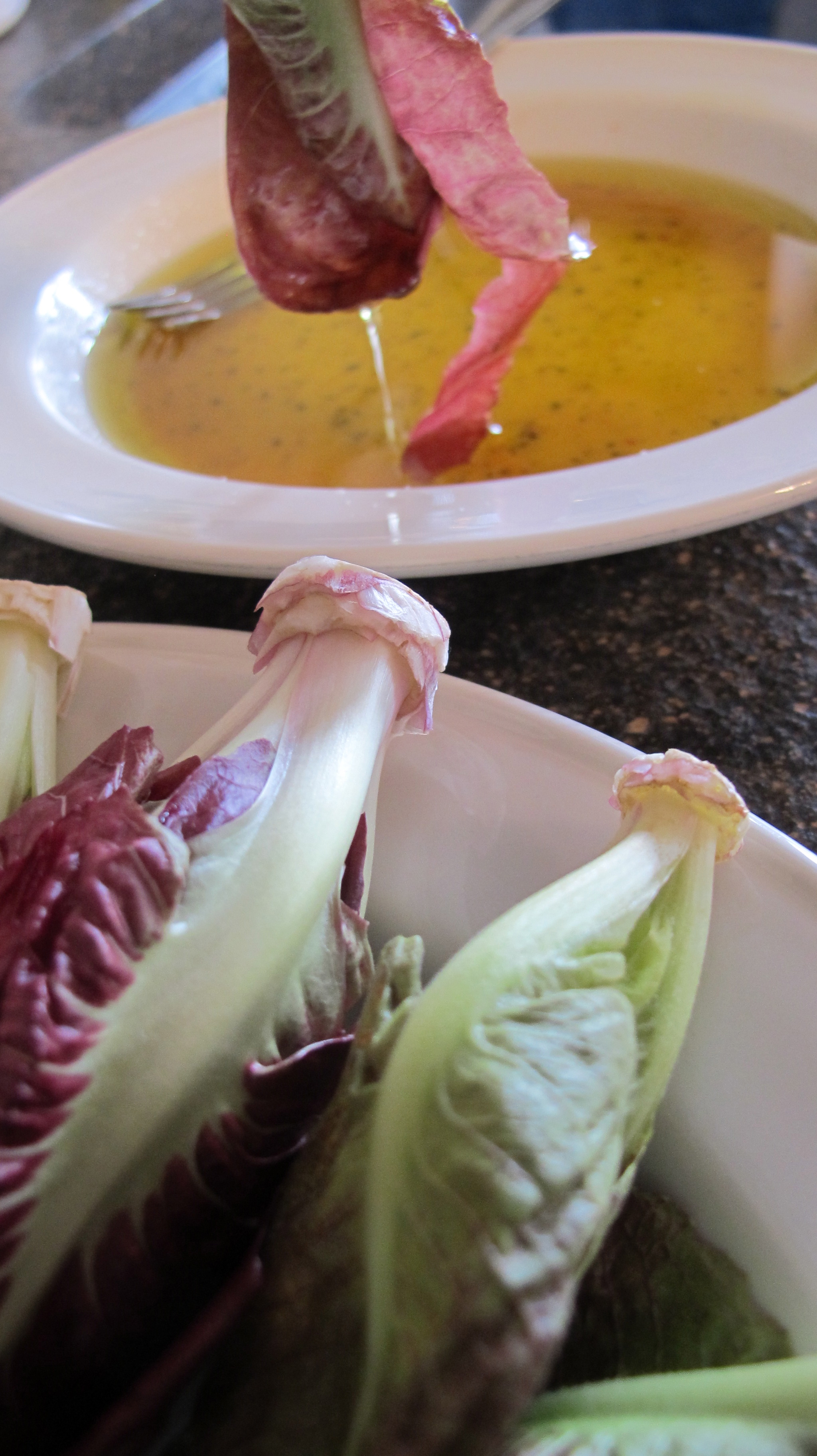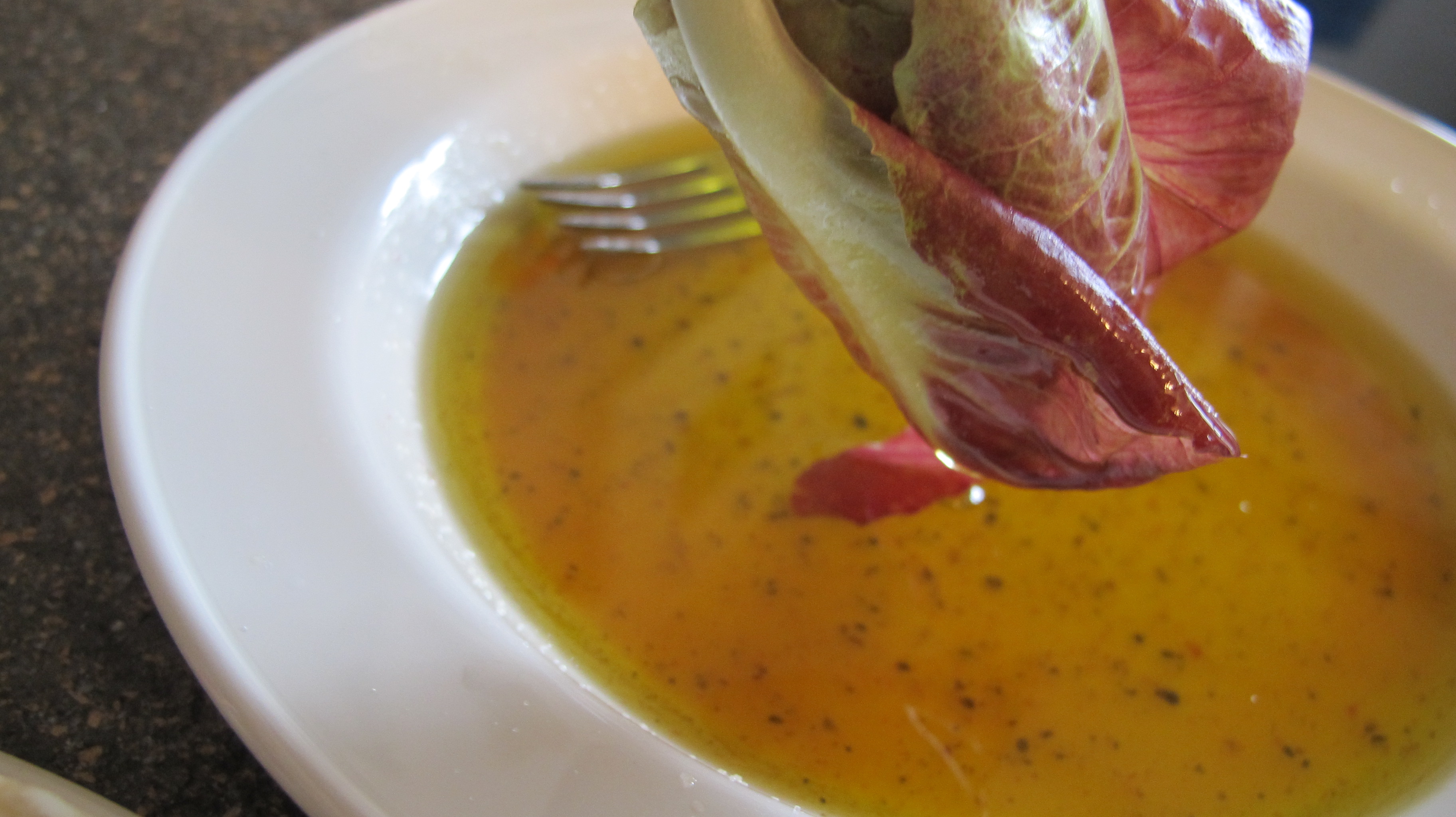 Another great way to eat radicchio plain is to eat it cooked. By cooking it, I mean sautéing it in olive oil over the stove, as I do with most vegetables. Here's what you do:
Heat some olive oil over a pot (about 1/4 cup) with a dash of red pepper flakes, and some garlic (as you can see by the photo, I did not have any).

Add the washed radicchio and cover the pot. Let it simmer over medium heat for about 3 minutes.

Take the cover off, give it a mix and a dash of salt and pepper, and you have yourself cooked radicchio.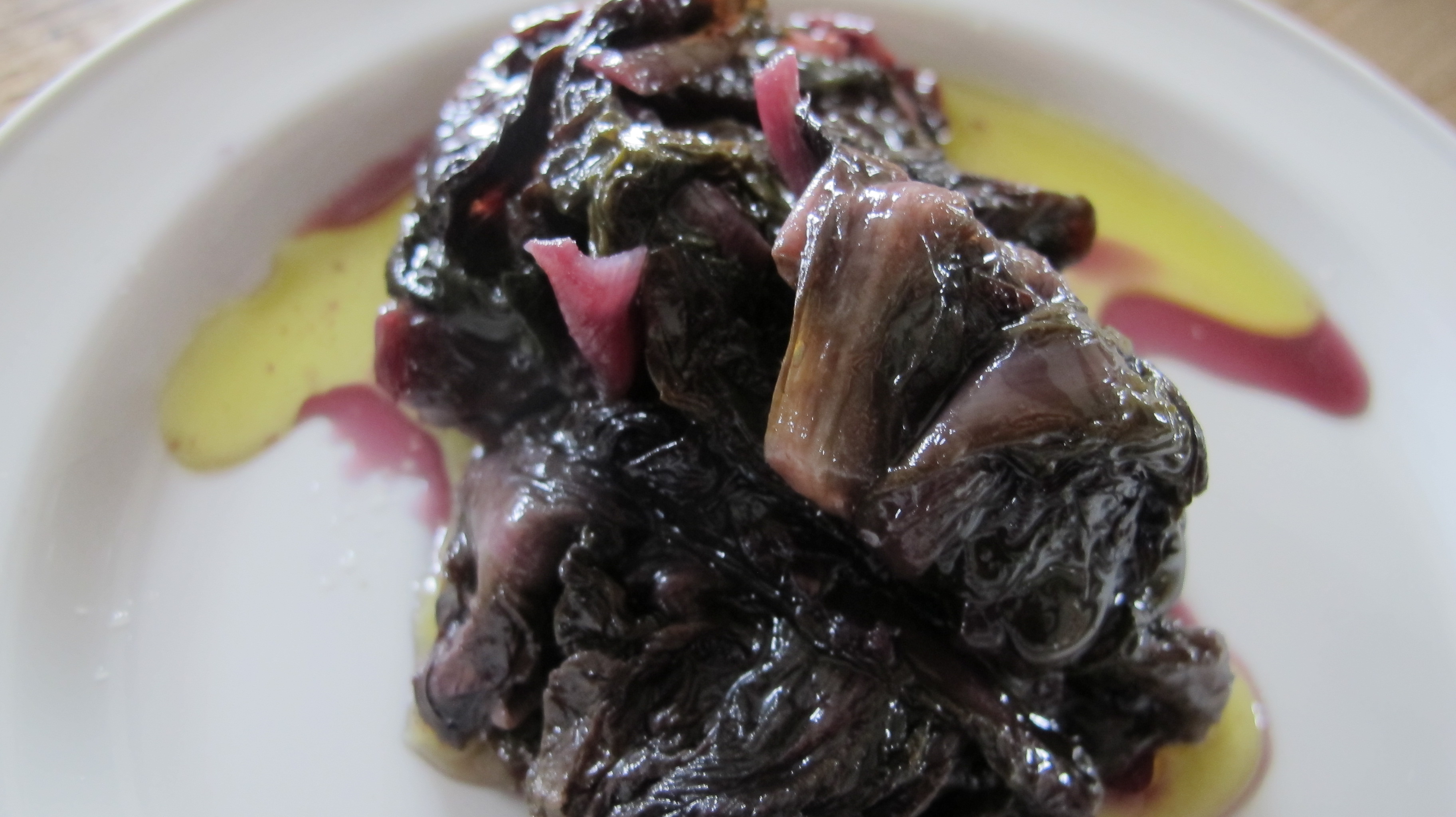 The cooked radicchio is not only great to eat as is, but it can also serve as a fine addition to pasta and risotto. If you want to jazz the cooked radicchio up a bit, then lay some thin slices of fresh Parmigiano Reggiano over the dish, and pop it in the oven for a few minutes.
Not only did Nonna Italia teach me the ways of eating radicchio, but she also taught me how to incorporate it in a fine risotto. The radicchio risotto she made was the best risotto I've ever had, so I will be sharing the recipe shortly!