Pasta fatti in casa were the words so often used by the local Trattorie beside every dish of pasta on the menu (traditional Italian comfort restaurants) . The words "pasta fatti in casa"  mean "homemade pasta", and they are used by Italian restaurants as a seal of approval. Reading this, to me, was always a good sign, and a pasta without the words "fatti in casa" was never as attractive. After all, when Italians go out to eat, they don't want to have a simple plate of pasta from a dry box.
I remember there was one Trattoria that my family and I went to a few times a little ways out of the city of Torino in the farmland.  The owner, a rather young Italian lady, was always looking to attract the locals to her new restaurant by utilizing the words fatti in casa as much as she possibly could. She would arrive at the table, and rattle of practically every single thing on the menu, being sure to point out how every food was homemade. However, there was one pasta dish that was not fatti in casa. She strategically covered the fact that the pasta was not homemade by explaining, in detail, the quality of the dry pasta they used. She even brought out a box of the pasta to show us how "special" it was. "Made from the best grains". "Blah Blah Blah Blah Blah". Yeah, Yeah. It's either it's fatti in casa, or it's not, and in the end the customer will judge on taste. There are no bonus points for a clear explanation of the grain used in your purchased dry pasta.
Homemade pasta is something I've never done on my own. I've always made homemade  gnocchi with Nonna Italia every summer, but I never dared try it without the pasta master. Well, it was a snow day, and I had no where to go. We had a Kitchen Aid pasta cutter sitting in the armoire that had been used only once. So I spent my day off from school pretending to be some sort of experienced Italian pasta chef. I even wore an apron.
Basic Egg Pasta Dough:
3 3/4 cup White Flour
1/2 tsp. Salt
6 eggs
1 1/2 tbsp. olive oil
Water (only if the dough is too crumbly)
This is the point in time where the dough can become unfriendly. If your dough is not coming together, and looks more like a pile of crumbs, then the assistance of a bowl or food processor can be very handy. Add some water, more olive oil, or even another egg if the dough is not forming a ball. The quantities of each ingredient you will need will always vary depending on what flour and egg you use.
Creating the shape of the pasta reminded me so much of my days of playing with play-doh. You can really make any shape you like, and the pasta will tend to do what you like.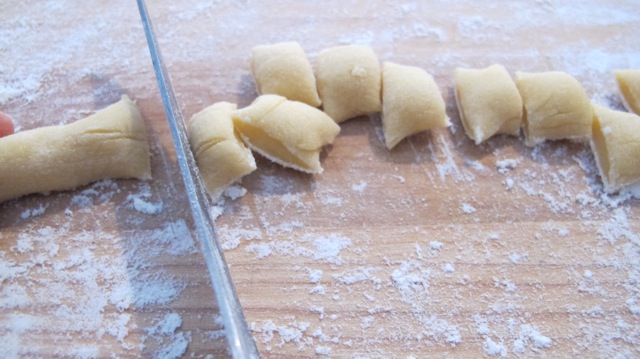 After this period of experimenting with the dough, and creating three different types of pasta, I got to work on how I would make a meal out of the rest of the dough. I still had a lot left, and wanted to decide on one cut of pasta to make. I took a break, and then got to work on making the remaining dough into fresh spaghetti for dinner. You can never go wrong with spaghetti.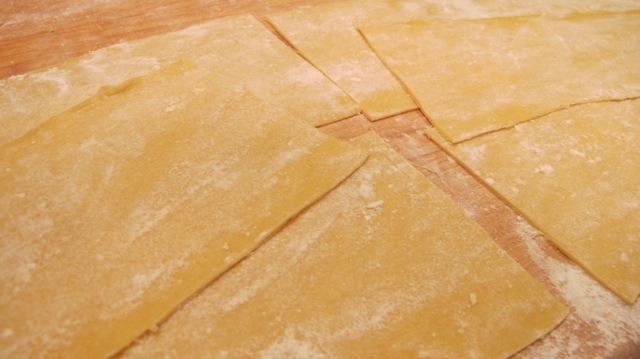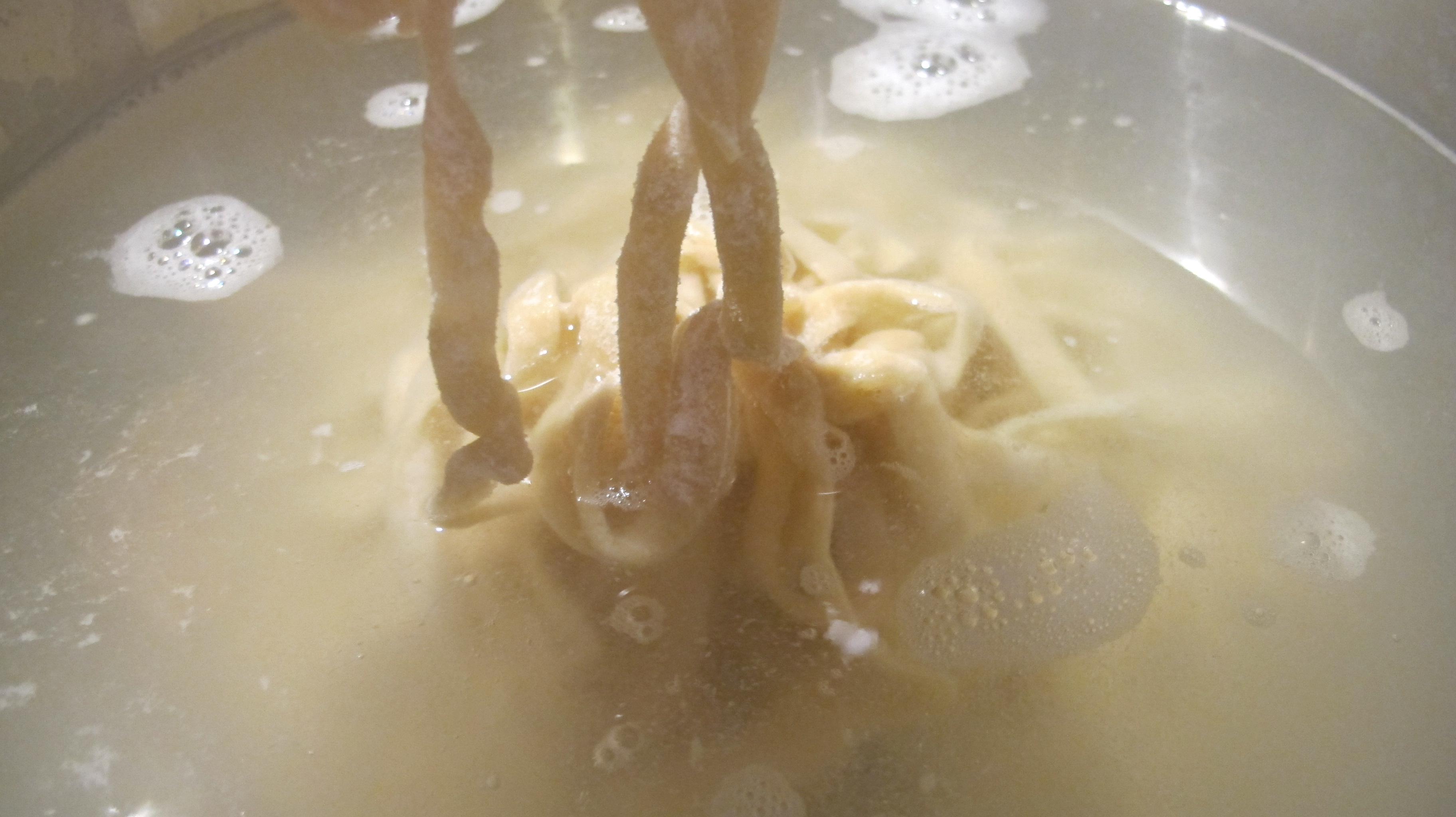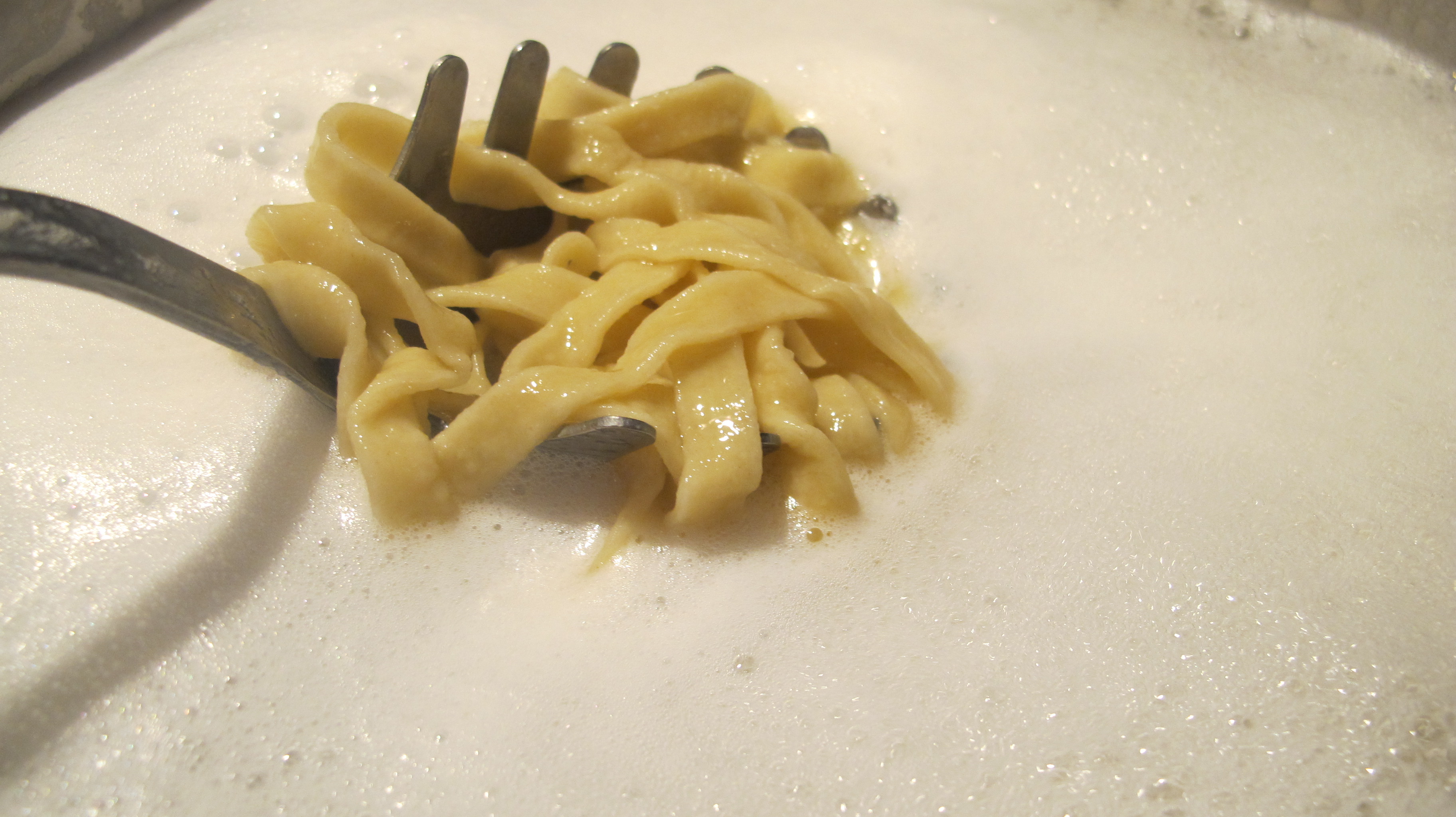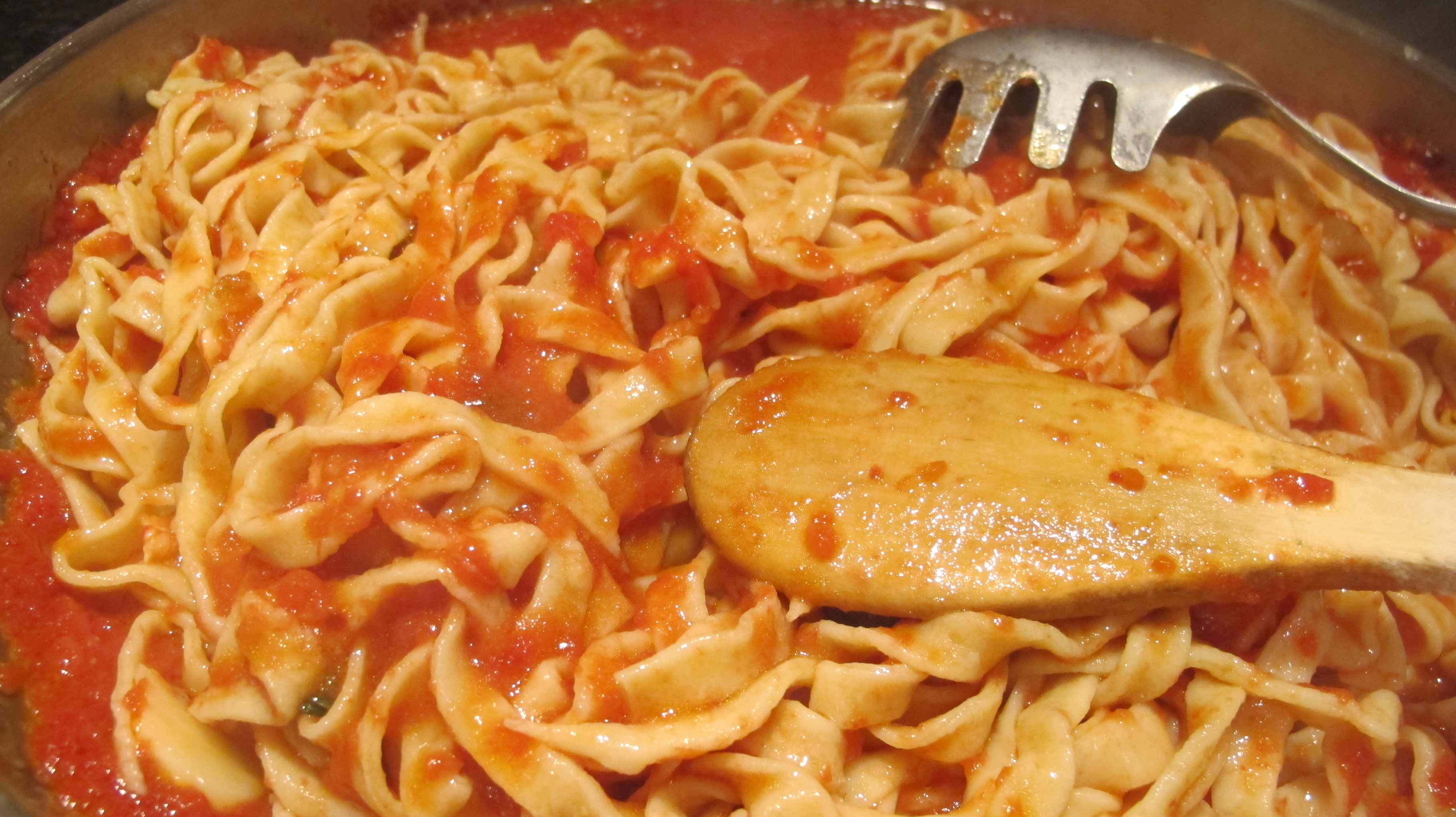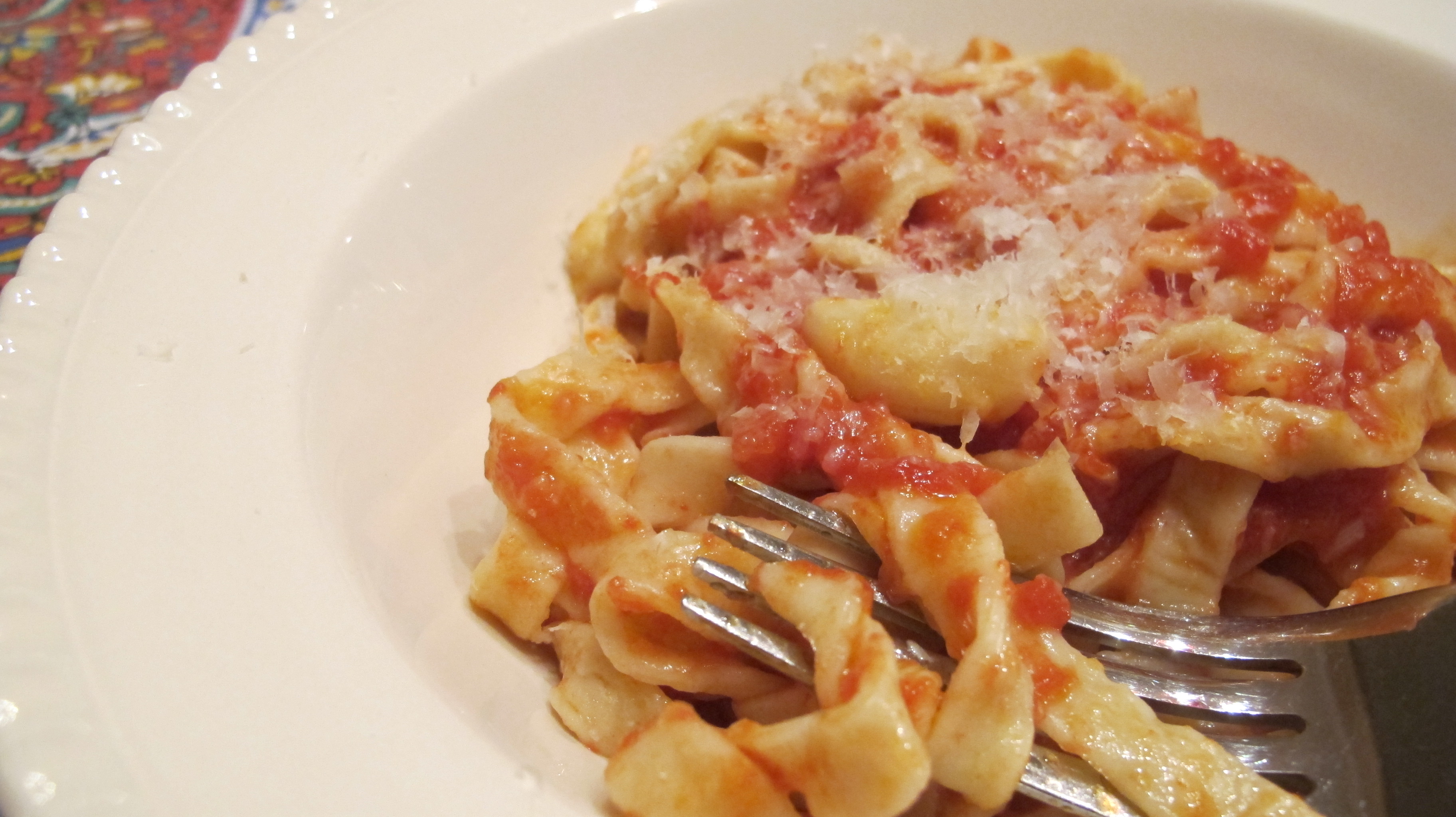 Spaghetti fatti in casa con la salsa della Nonna! Buon Appetito!