Being influenced by the region of Piemonte, where we have our house, I decided to try a classic combo of chocolate and hazelnut, which happens to be my Dad's favorite. I didn't have enough hazelnut, so I used almonds for some of the truffles, which tastes just as good. Besides being famous for their wine, Piemonte is also a hotspot for hazelnuts, hence the Nutella factory is located there.
These truffles are one of the three types of chocolates I made for Christmas this year (see: The Gift of Christmas Truffles). I highly recommend trying a truffle recipe because they make for great gifts, and really amazingly taste much better homemade.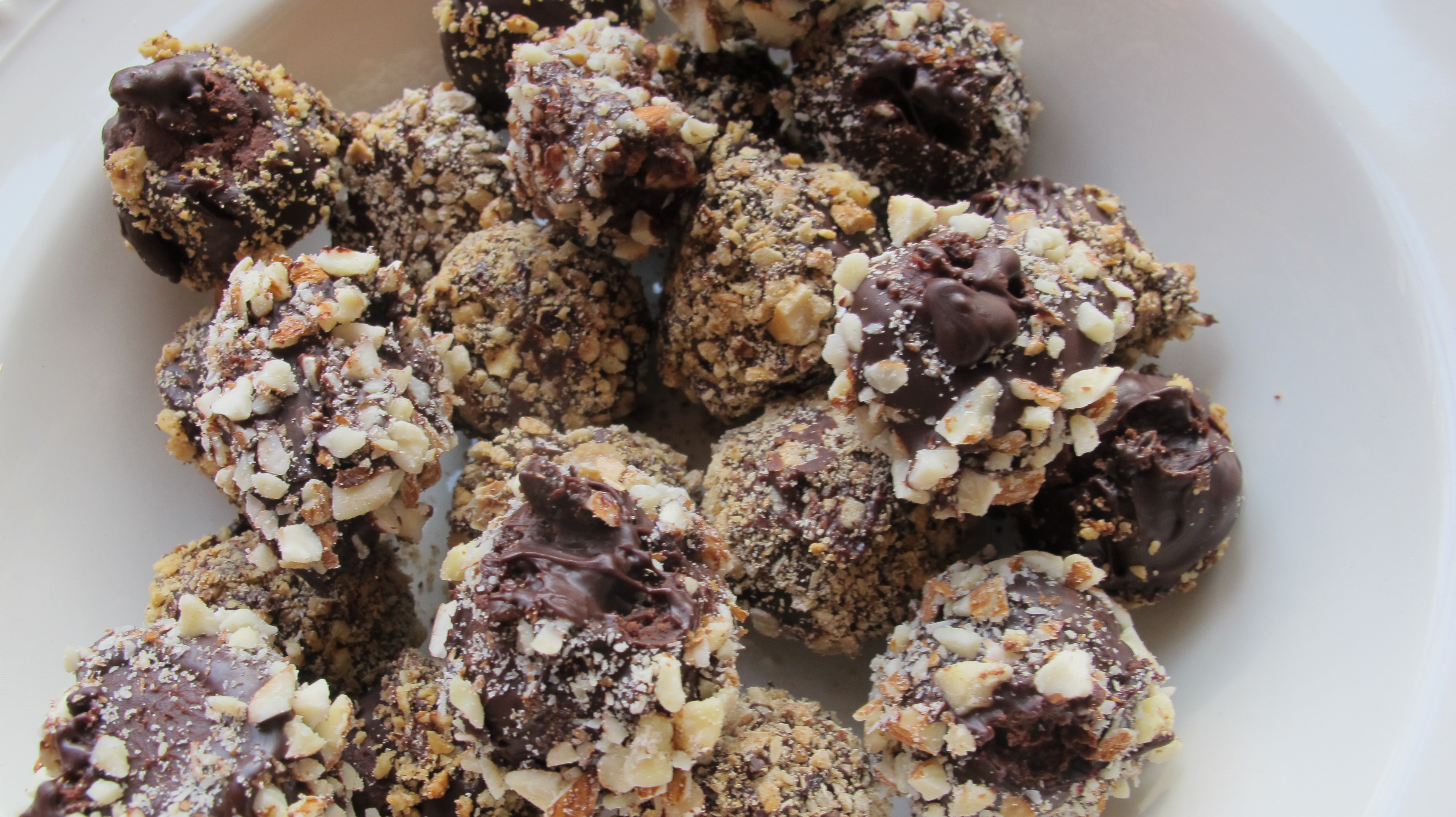 Dark Chocolate Truffles (Rolled in Hazelnut or Almonds):
10 oz  Dark Chocolate (70-75% cocoa recommended)
1/2 cup + 2 tbsp  Heavy Cream
1 1/3 tbsp Butter
7 oz Dark Chocolate
Makes about 35 Truffles. Preparation time: 7 hours.
Finely chop the 10 oz of dark chocolate.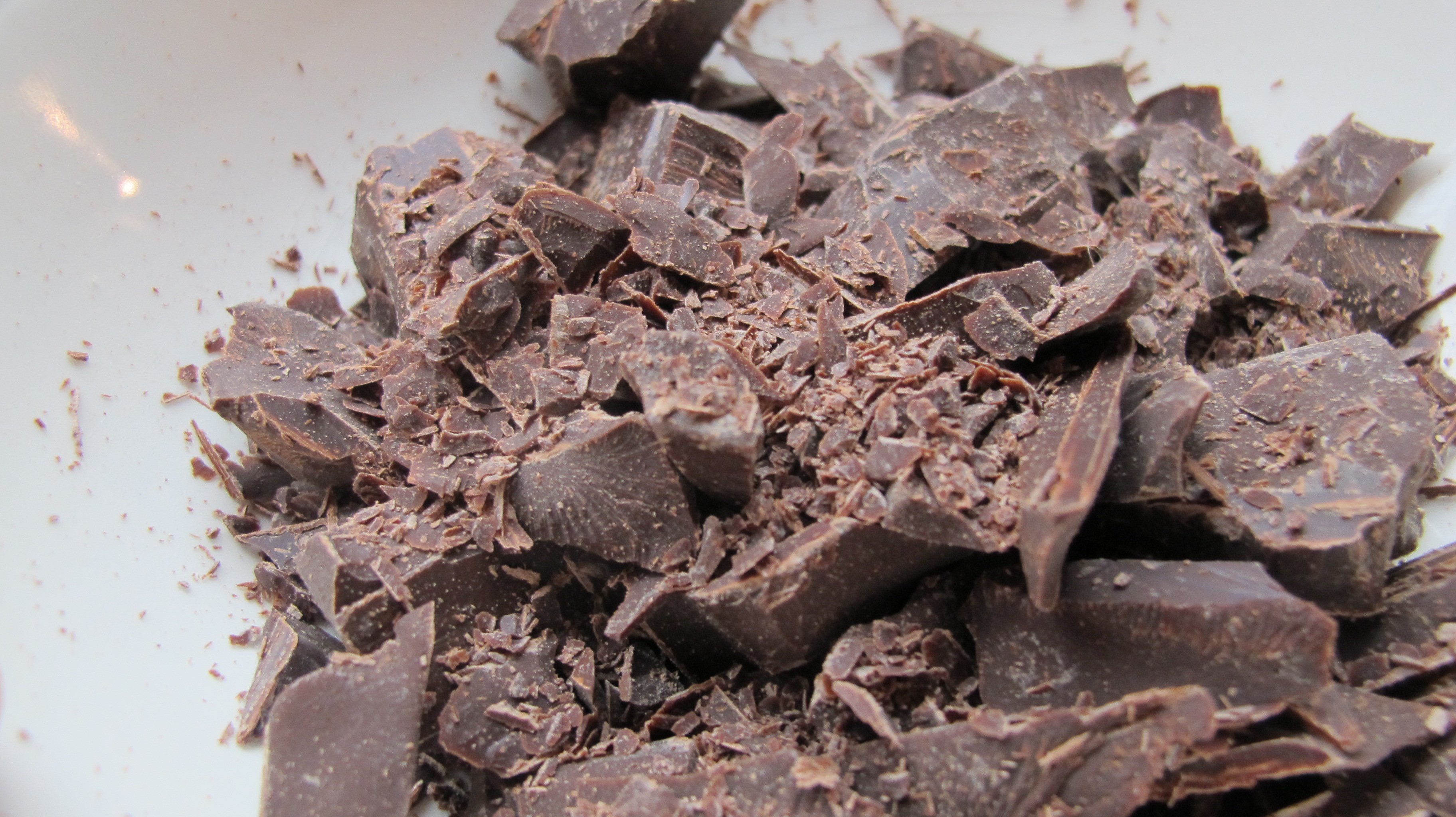 Cut the butter into small chunks and place them over the chocolate.
Heat the heavy cream on low heat until bubbles begin to form around the edges, stirring occasionally.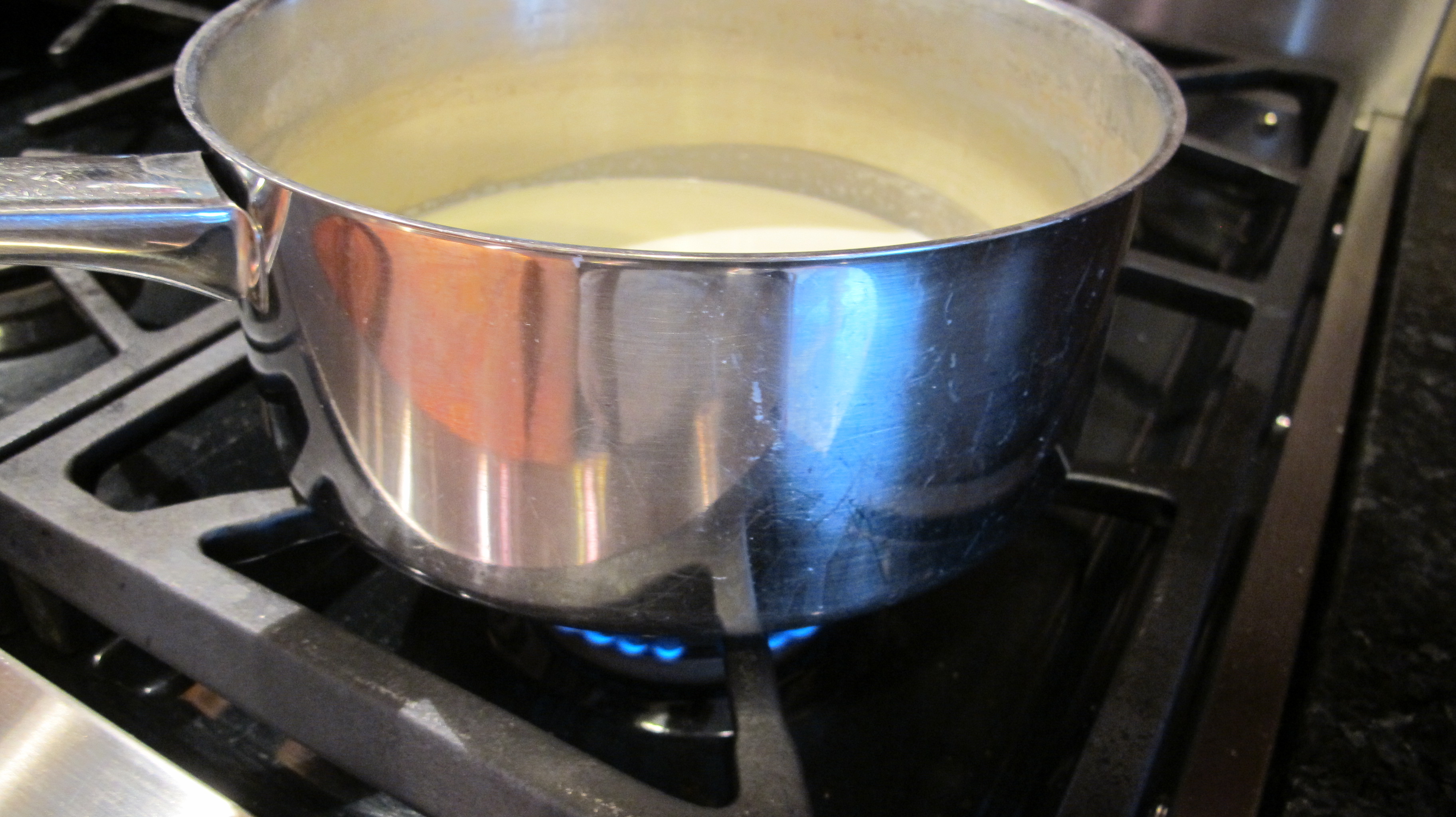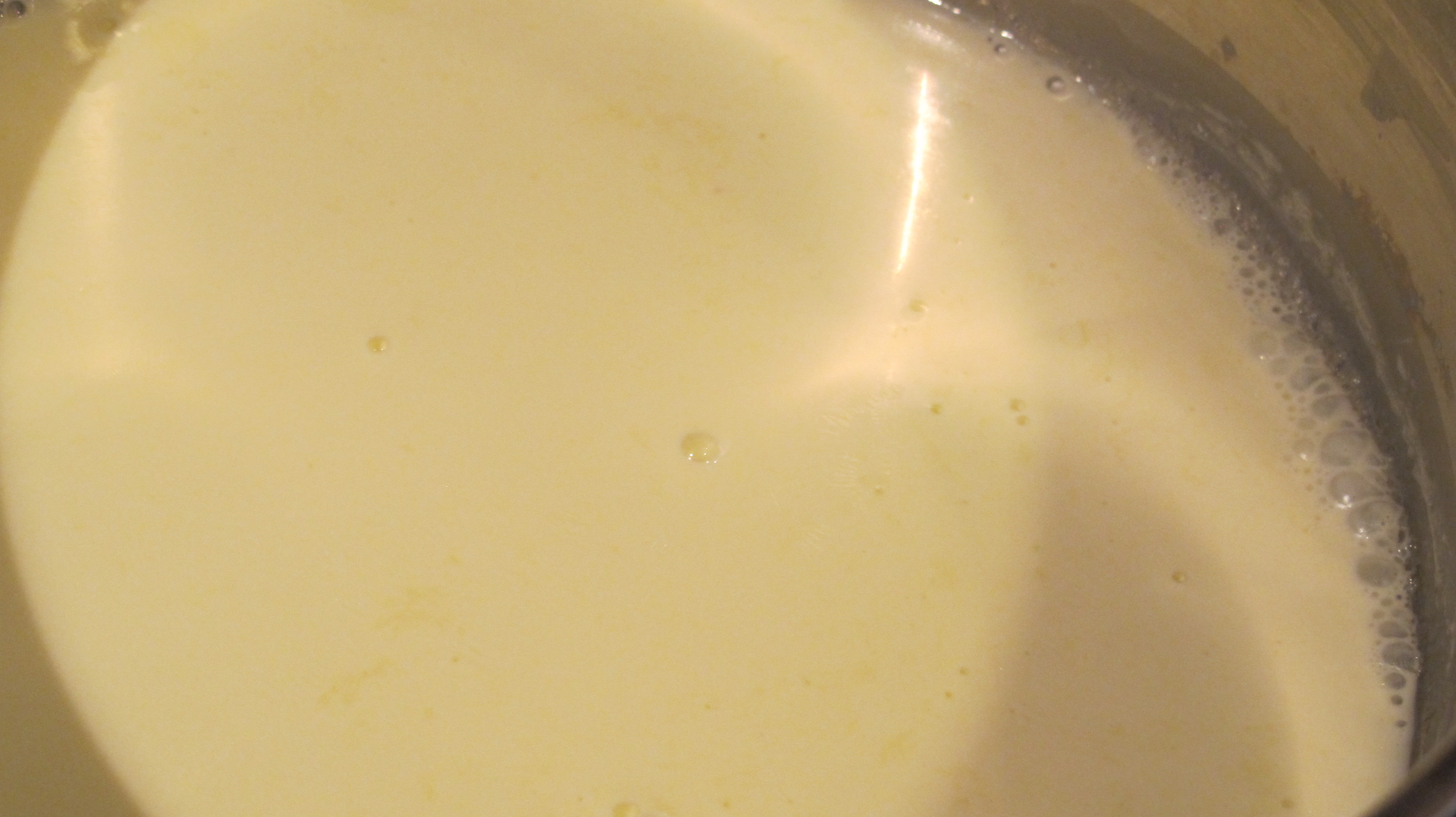 Pour the hot heavy cream over the chocolate. Let it sit for 30 seconds. Whisk until the chocolate and butter is melted. If the chocolate doesn't completely melt, put the mixture back on the stove over low heat until it does.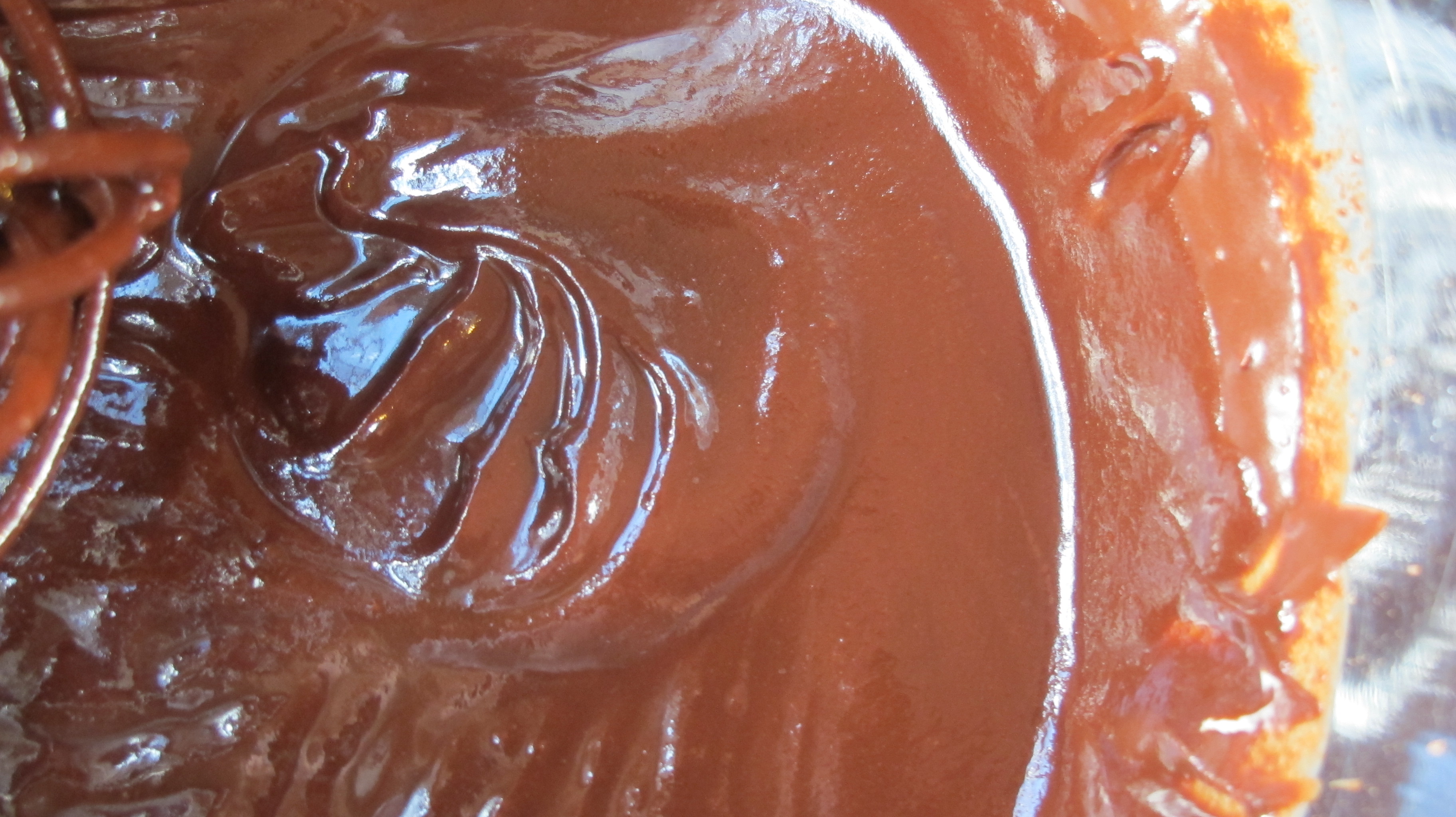 Refrigerate the ganache for no less than 4 hours, or until hard.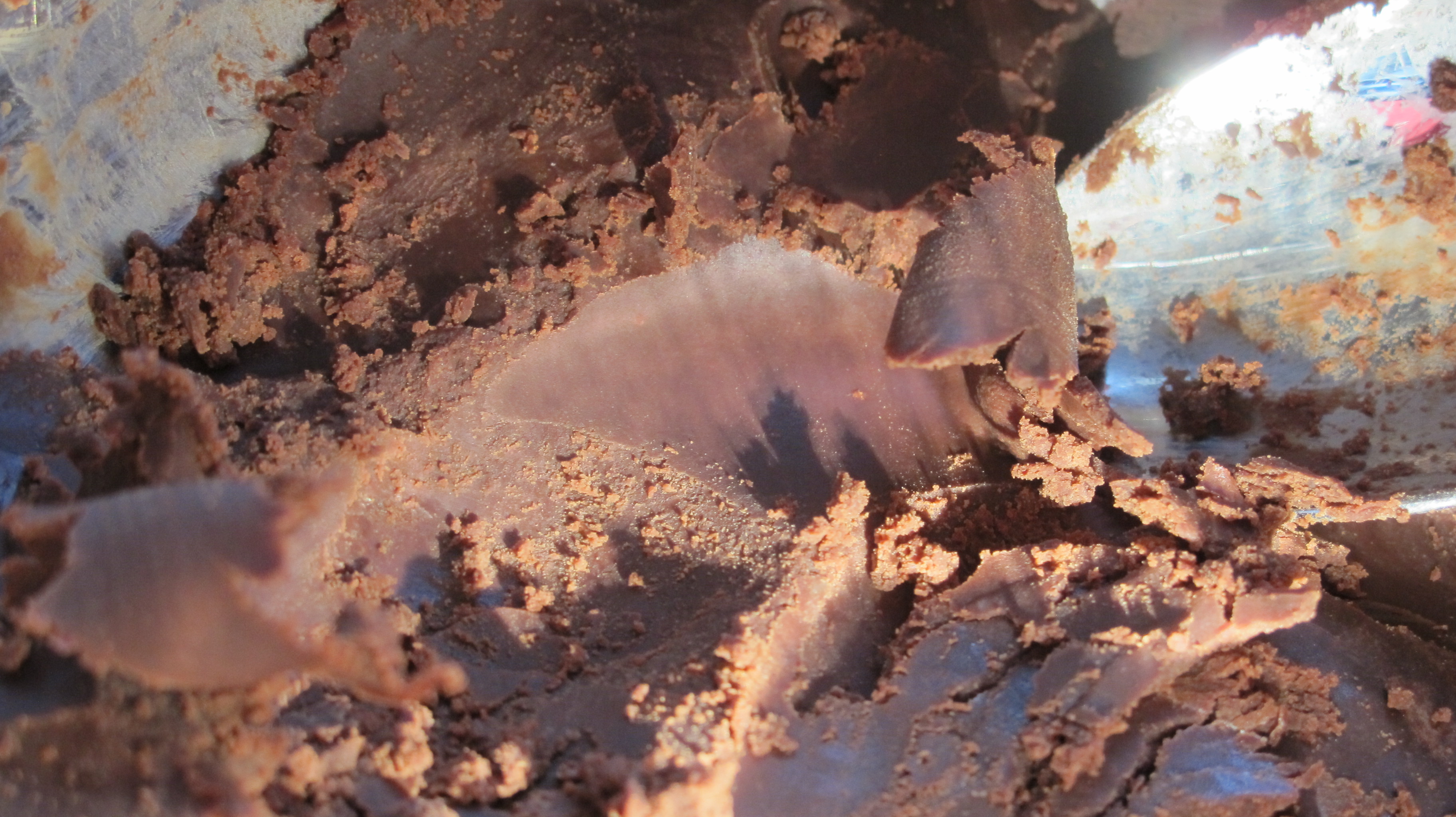 Using a spoon, scoop out spoonfuls of ganache and roll them into balls using your hands. If the mixture is too hard and/or crumbly, let it sit out until it becomes soft enough to easily mold. Place the balls on a tray lined with wax or parchment paper. Place the balls in the refrigerator for at least 2 hours, or until hard.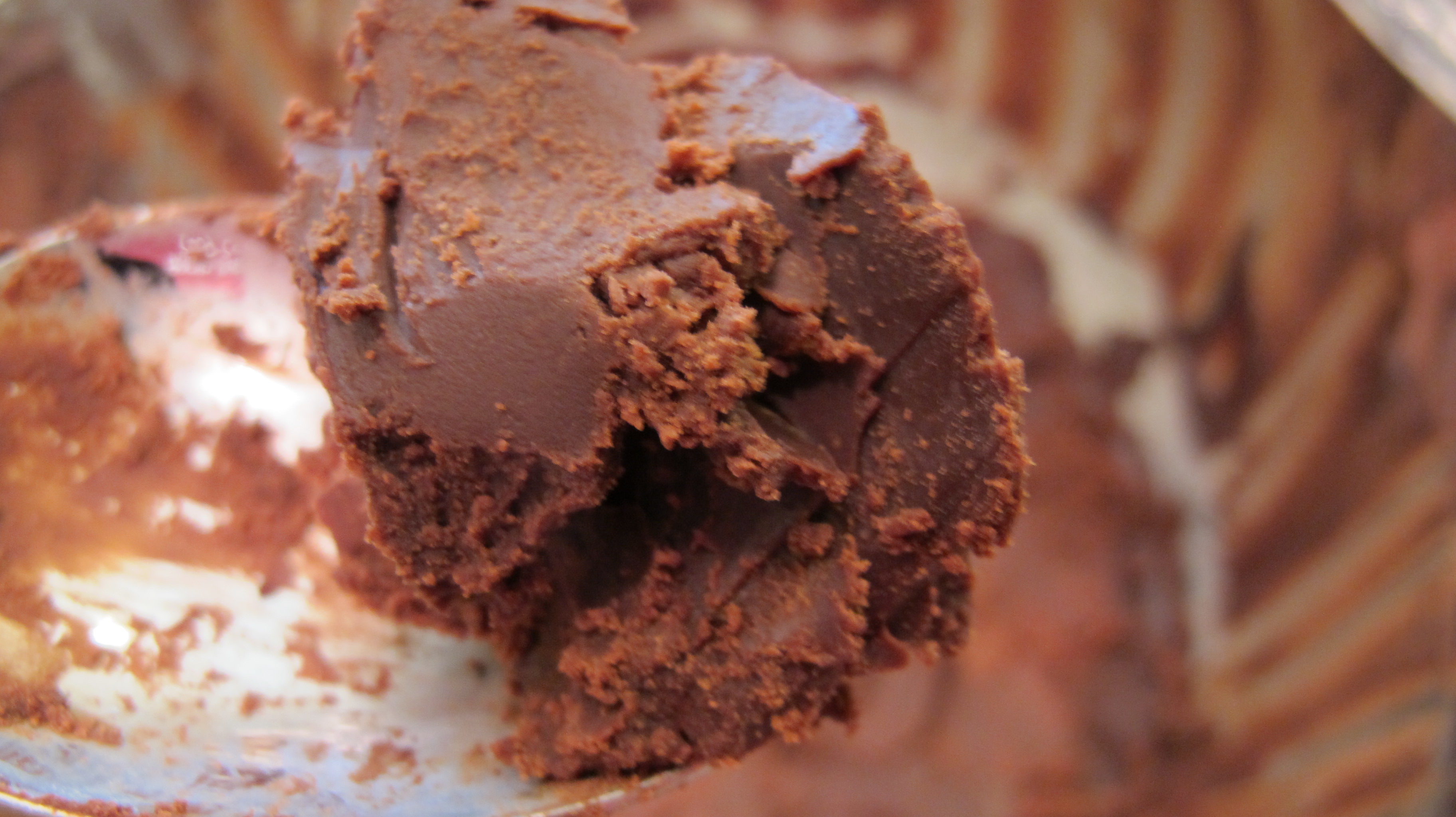 A nice chunk of chocolate ganache.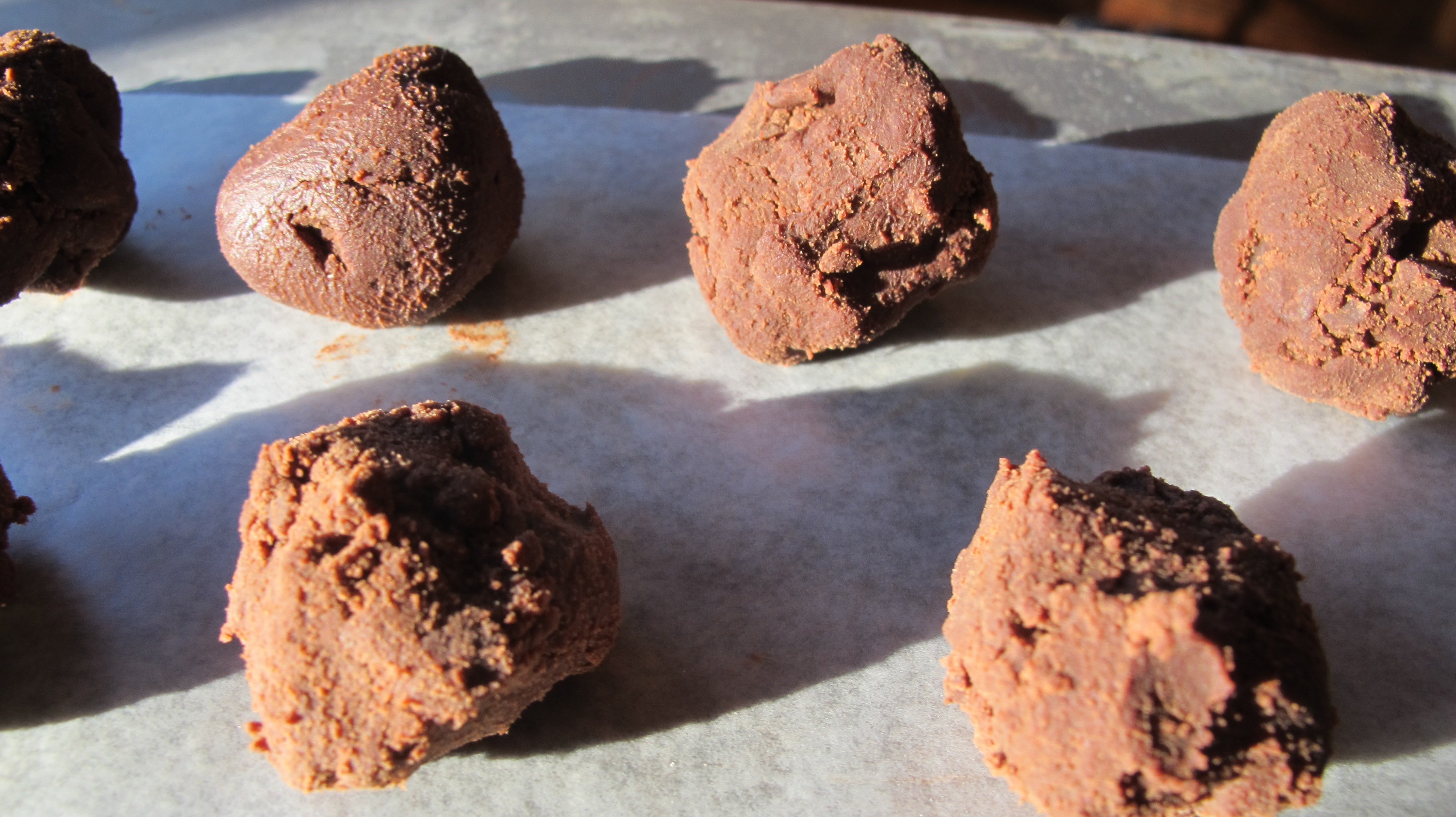 The ganache has been rolled to roughly look like a ball.
Finely chop the hazelnuts/ almonds or pulse them in a blender. If you are using hazelnuts, toast them in the oven at 350 degrees for about 10-12 minutes spread out on a pan.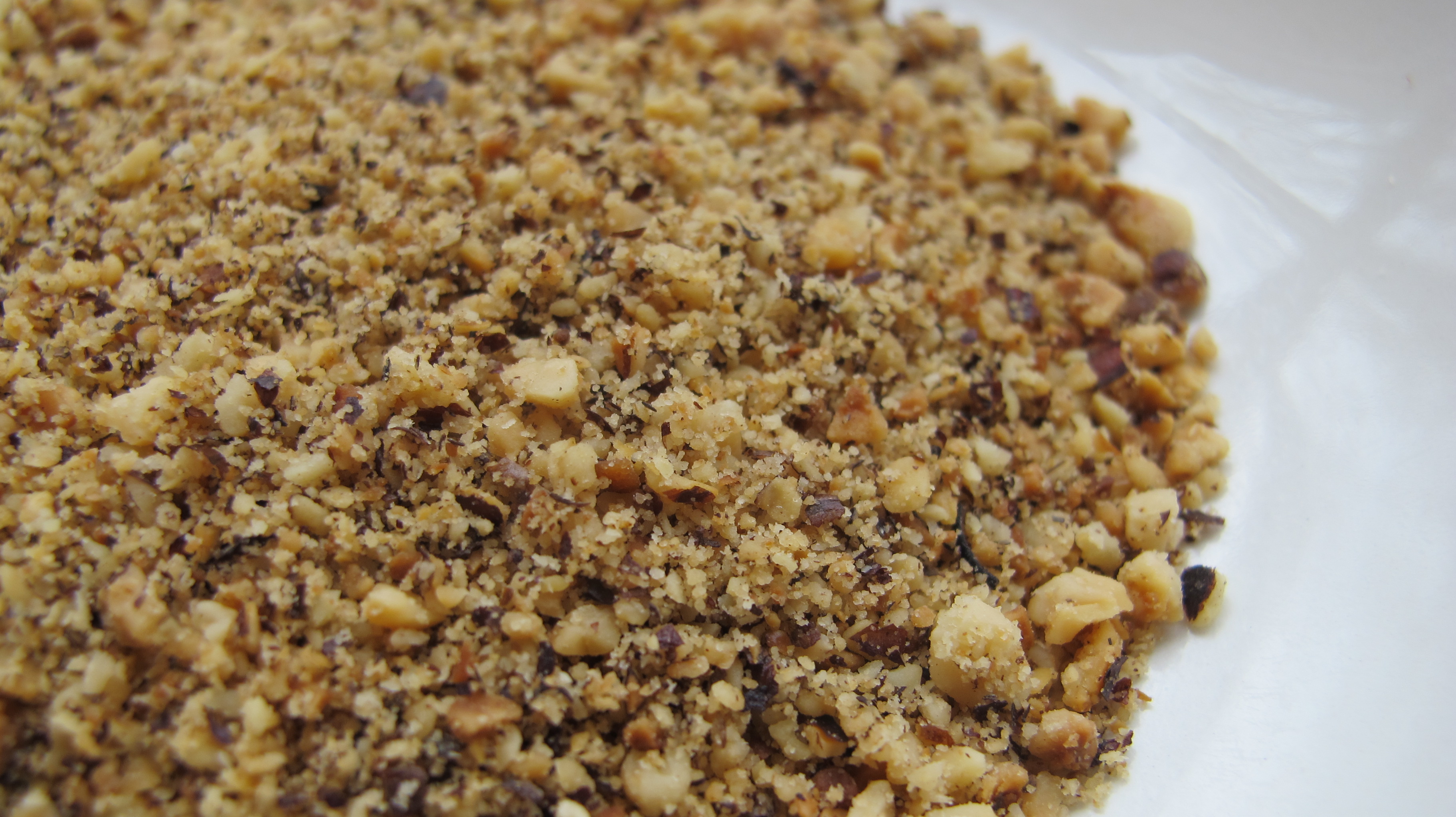 Finely chop the 7 oz of dark chocolate and temper it. The easiest way to temper would be to heat the chocolate in the microwave set on high in 30 second intervals. Keep heating it until it almost completely melts, but you can still see small chunks. To get rid of those chunks, mix the chocolate with a spoon until they melt.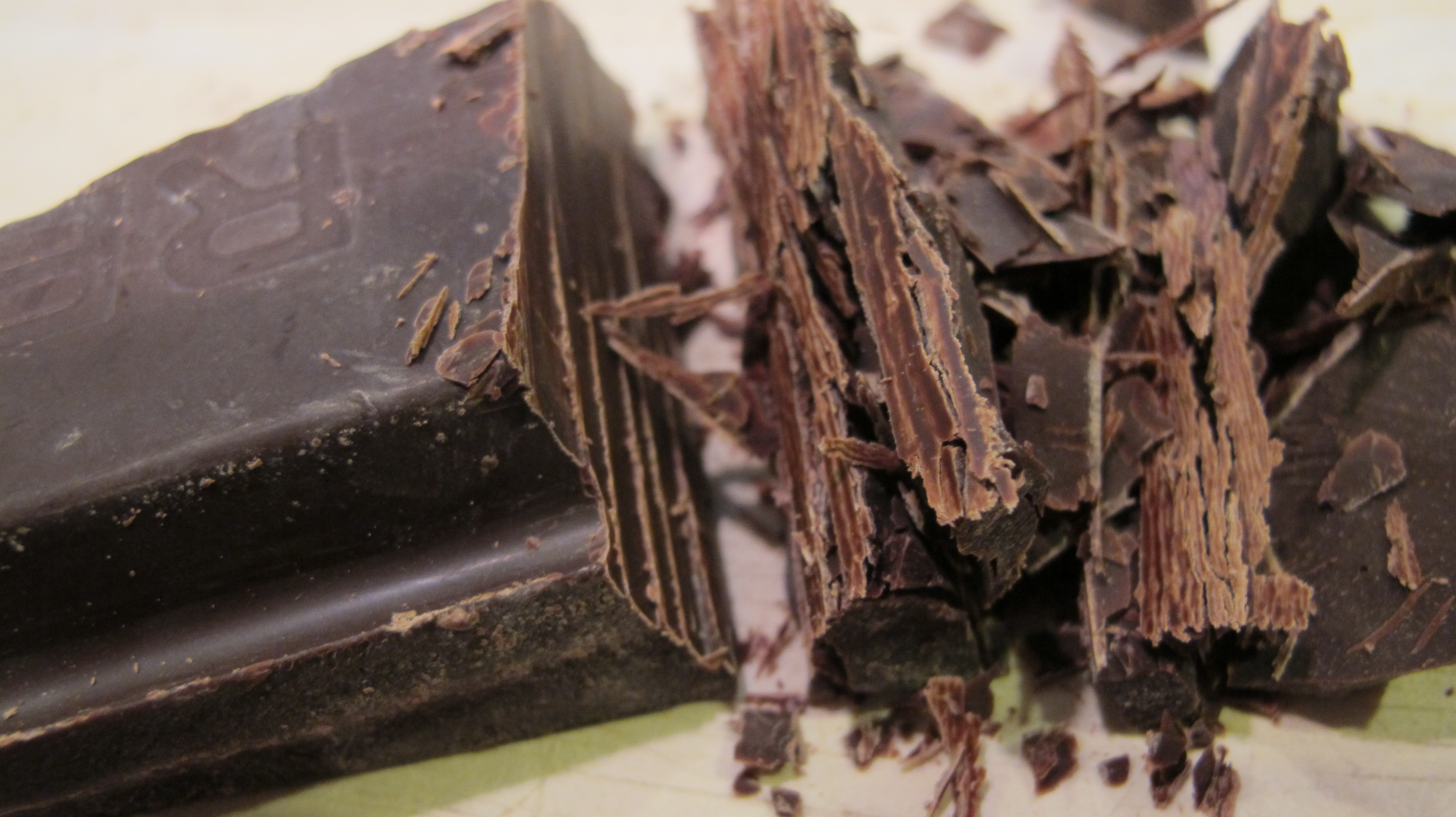 Dip each ganache ball in the melted dark chocolate. I found that the best way to do this is to take a spoonful of the melted chocolate, and roll the ball, speared with a pick or fork, in the chocolate-filled spoon. You can also just dip the truffle (which is what the picture shows), but it doesn't work quite as well. Immediately after dipping the truffle, sprinkle some of the toasted hazelnut, or almond, over the ball.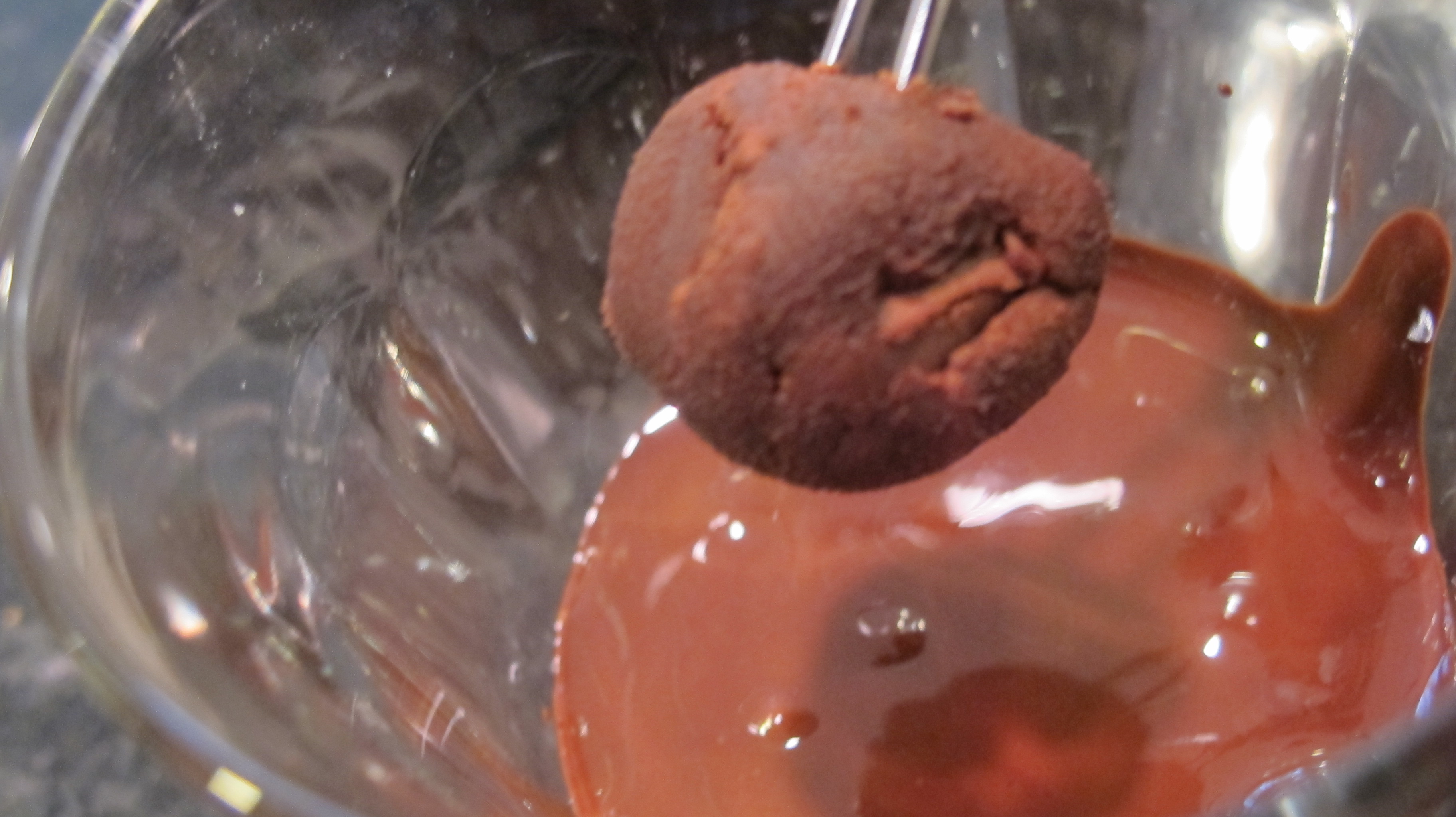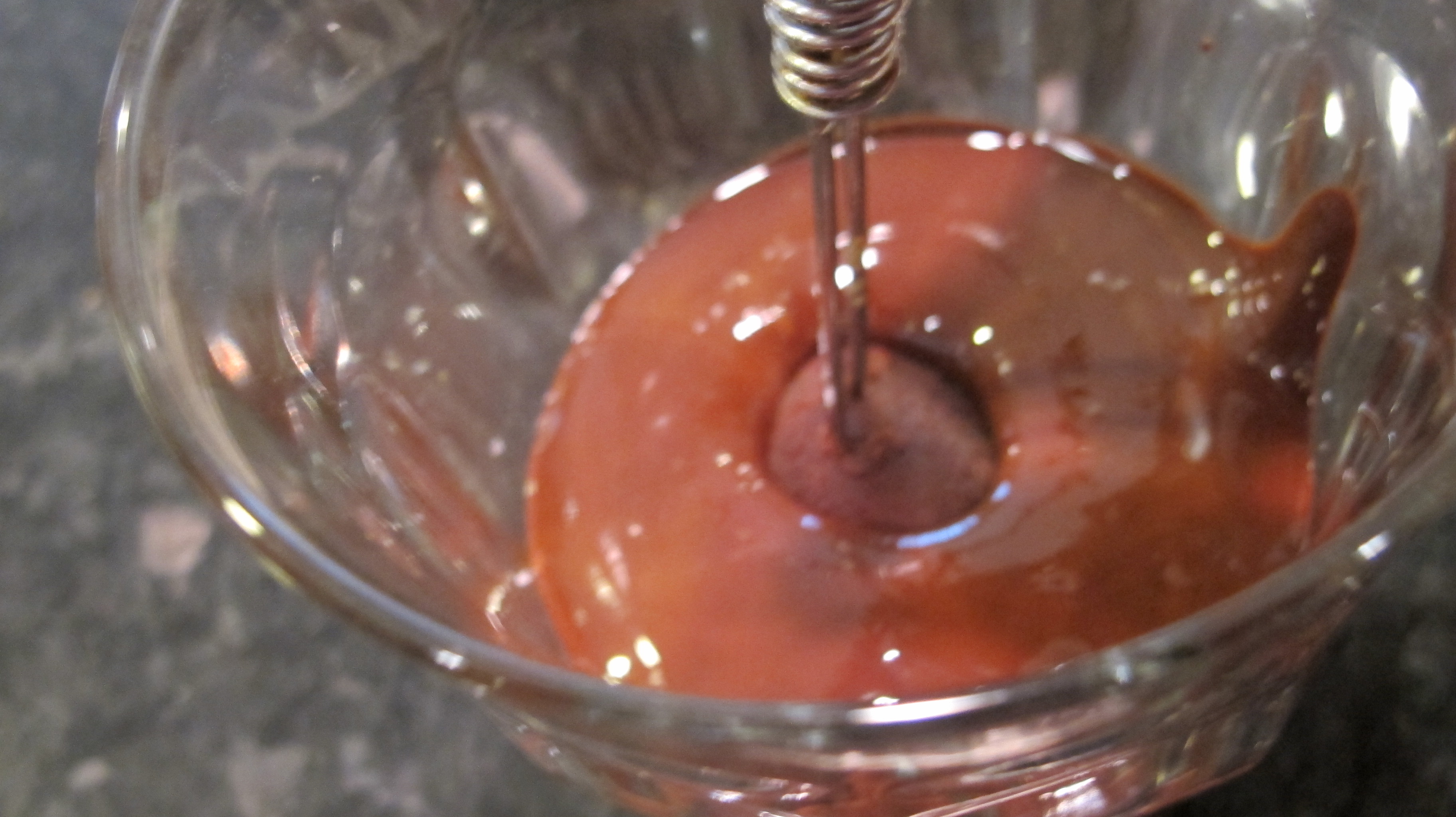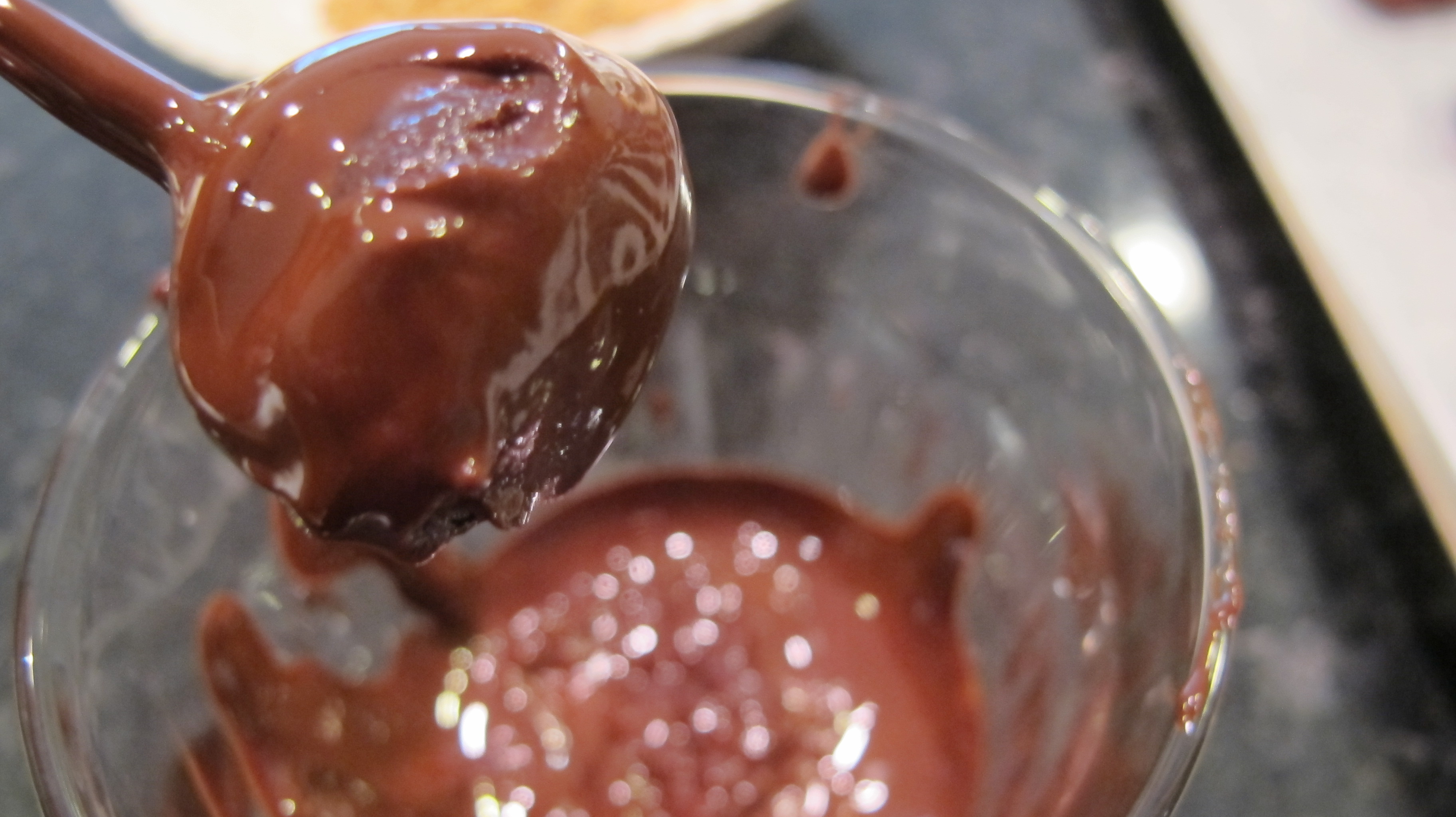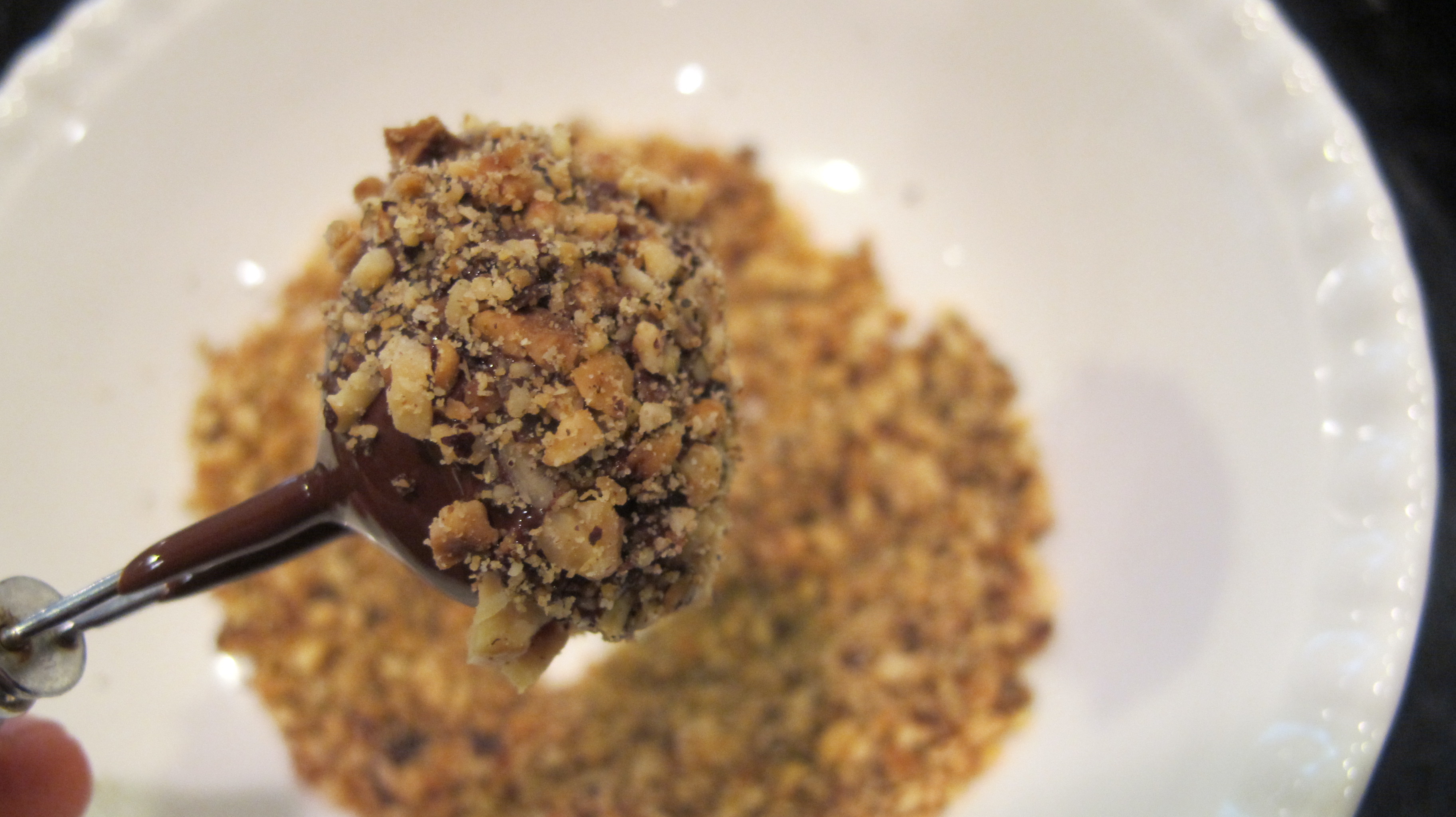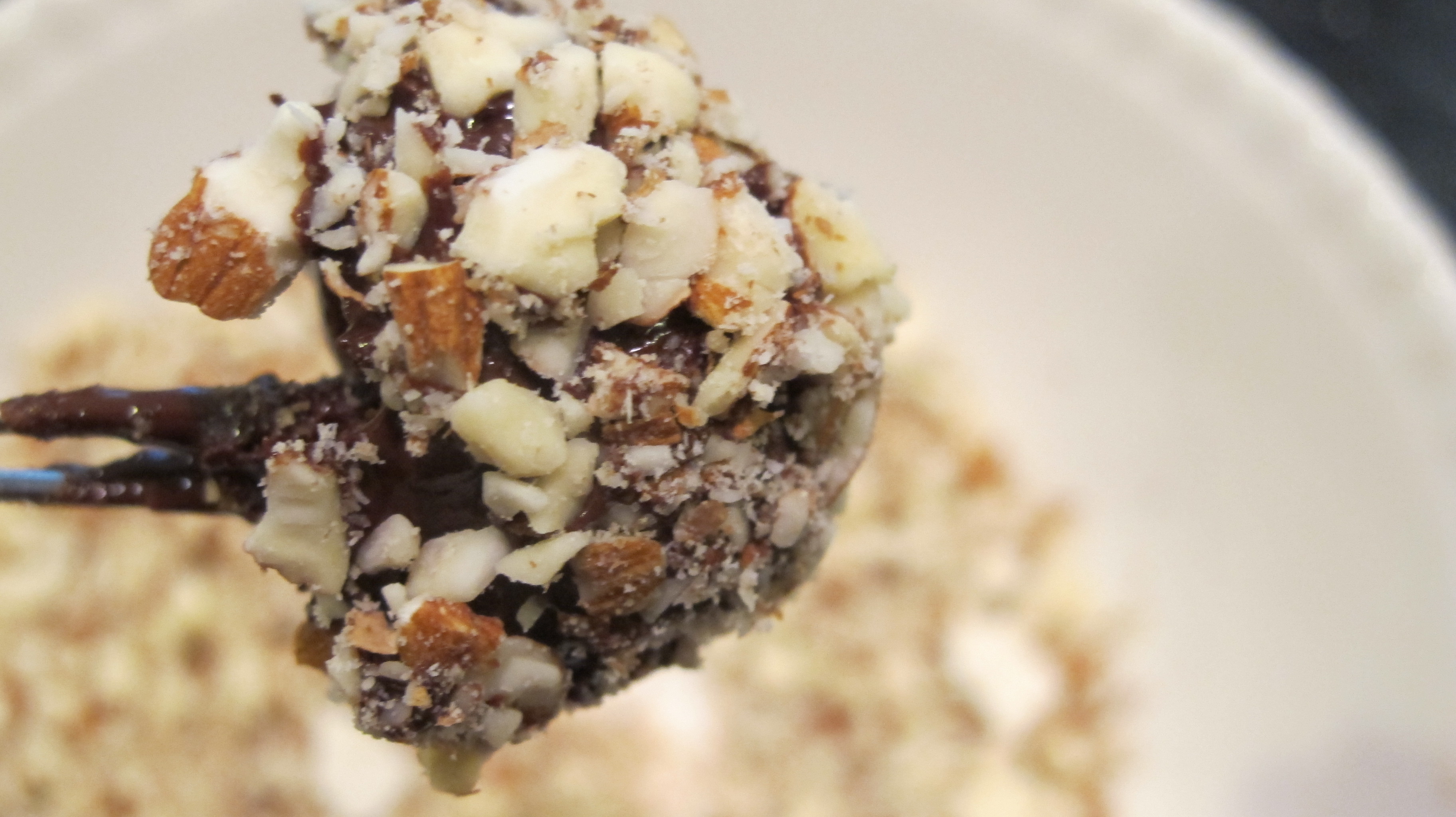 After each truffle is given a coating of white chocolate and candy, let them sit out until they harden, for about 12 minutes.
They are now ready to be eaten, packaged, refrigerated, or even left out. Enjoy their deliciousness!