There are a few dishes essential to a classic Thanksgiving feast. The turkey may be the main focus, but the cranberry sauce is the piece de resistance.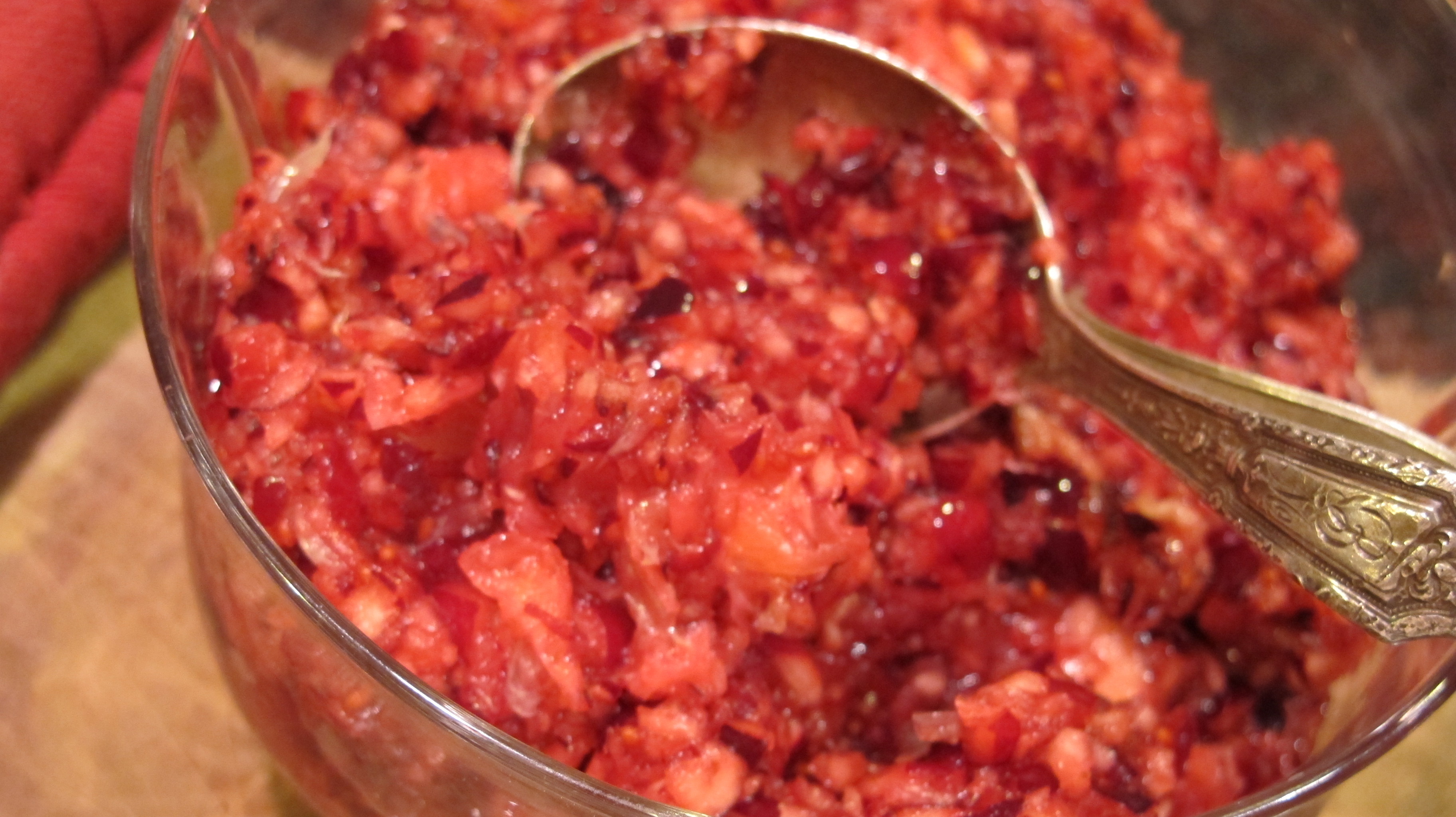 This Thanksgiving is the first I am not spending with my Grandmother, Barbara, who is currently in Florida. She, along with my Grandpa Joe, will be missed at the table this Thanksgiving. However, I will be giving thanks to the fact that I was given Grandma's recipe for her legendary cranberry sauce. It has always been one of the best parts of the meal for me, and I was surprised to see that it is so easy to make! So here is my Grandma's secret to the Thanksgiving cranberry sauce:
Grandma's Cranberry Sauce:
Two 12 oz. bags of Cranberries
3 medium-sized naval oranges
a tad more than 1/3 cup of sugar
Give the cranberries a rinse, and then give them a grind in the blender.
Peel the oranges and give them a grind in the blender.
Mix the oranges, cranberries, and sugar in a bowl. The sauce will be even better if you let it sit overnight before eating it!
Grandma also included this little message with the recipe:
In the old days before Cuisinarts, it took several hours to make this with a Foley Food Mill, a hand-cranked machine I attached to the kitchen table.  Cranberry and orange juice dripped all over the floor, so I covered the floor with newspaper.  Hooray for the Cuisinart!   Happy Thanksgiving!
In addition to being a cranberry-specialist, my grandma is also a very talented painter and author. You can find her website at barbaramarhoefer.com