Bonjour! Two weeks of working in Paris and I'm already losing my English.
To be honest, I haven't learned much beyond the basic greetings. I can tell you the French words for watermelon (pastique) and table (la table). I can ask if you slept well, and I can reply that I had a good sleep. That's about it.
But I've been learning a lot of other things besides language at La Belle Assiette, a Parisian startup that offers diners of five EU countries an online booking platform for reserving private house chefs. I've been working at La Belle Assiette for three weeks now, and I'm really enjoying this strange hodgepodge of Parisian culture and Silicon Valley tech startup culture. Unfortunately for BenGusto, the gastrotech industry (a word, signifying a fusion of gastronomy with technology, that I had to make up because I just cannot believe that it doesn't exist) does not actually involve many hands-on food stories, especially if you're in marketing and PR like I am. For the past three weeks, I've been working 9:00 – 6:00 at researching customer retention, creating soundtracks for company videos, designing business cards and websites, contacting journalists, and studying the business side of the beloved culinary world.
So, I'd like to take you on a detour back to the world of real, tangible stuff, and away from the one of business concept jargon. Since the last BenGusto™ post came sneaking into your email inboxes and whatnot about a month ago, I've amassed a colorful collection of food stories, places, and perspectives. I toured both Western European countries that I knew well and ones I didn't know well at all, indulging in as many different food cultures as I could within the short span of three weeks. My two close friends, Alex and Tyler, and I saved up our pocket change from the past year to embark on a backpacking adventure together in celebration of our high school graduation.
Now I don't typically tend to discuss restaurants and travel experiences on BenGusto™, because this is not a Michelin Guide but a recipe archive and food blog. But I'd like to reflect on a few of the adventures that really stood out to me on our food-oriented trip.
1. Venetian Shoemaker: I came across a woman making spectacular shoes, classic ones and obscure ones, out of a small, dusty workshop in a back alley in Venice. We conversed for quite a while in Italian as my friends stood there bewildered (neither speak Italian), and I asked her how she started making shoes. What is it that would drive a young girl of the modern world to an ancient craft? She responded with an "I don't know" and then told me that she was always making shoes since her early adolescence. She was never formally trained; she learned through trial and error. Now she makes shoes for (mostly Italian) CEOs and investment bankers from all over the world for 3,000+ euro a pair. She wouldn't let me take a picture of her workshop (I felt rude to ask), which is the sign of a true artist, I think.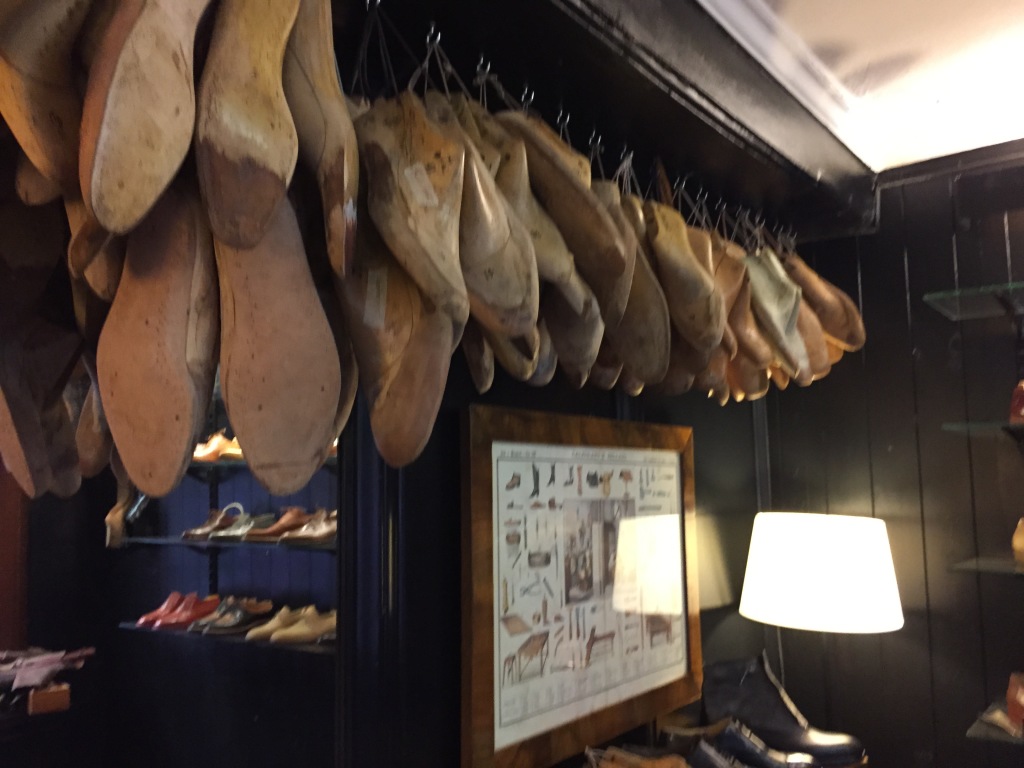 2. Ferris Wheel Restaurant (in Milano): The Netherlands pavilion at the 2015 World EXPO in Milano (an event where each country constructs a pavilion and shows off their industry and culture) had a little ferris wheel restaurant where you could eat a bratwurst while catching a view of the event. It wasn't Italian, but it was the best thing ever, and my friends and I plan to run one ourselves in the States one summer.
3. Bridge Jumping in the Canals of Zurich: You're probably thinking: "A city canal? Ewwww … aren't those filled with toe fungus??" Well, if you're going to swim in the canal of a major city, you're going to want to do it in Switzerland where the water comes from the glaciers, and the residents have relatively good hygiene. Alex, Tyler, and I saw a girl floating along the main canal on a small pink floaty, passing by boats and ducks and floating along with the current. We thought that looked awesome, so we got our swimsuits and bought some cheap floaties. As we were blowing up our floaties along the canal, a local biker stopped and asked us what we were doing. We told him, and he just stared at us. Finally he said, "For one, that is extremely illegal. It is also extremely dangerous as there are boats passing through here. If you want to go swimming, walk 1 km downstream and you'll find a public swim area."
So we walked downstream, and sure enough an entire half mile was filled with teens drinking, partying, swimming and jumping off bridges. Don't scratch Zurich off your list because it's the banking capital of the world. It's a beautiful city that comes to life in the summer months, especially when bridge jumping is involved!
4. Maison Dandoy, Tea Room in Belgium : Running on 180 years of waffle history, the wooden decor of this antique tea room in Brussels, Belgium attracts lines down the block. The liege waffle is a must, and I recommend it be eaten plain to experience the beauty in its simplicity. Maison Dandoy has exploded internationally since it started mass-producing its little cookies. I don't know how they are, but the waffles are making me insane just thinking about them … I'd say that Brussels is one of the best places for sweets and treats. It was definitely one of my favorite food places (and that's saying a lot–we were in Italy for a large portion of the trip), and the hype around the waffles, chocolates, meringues, and macarons (yes, not only the French are masters of meringue and macaron) is justified.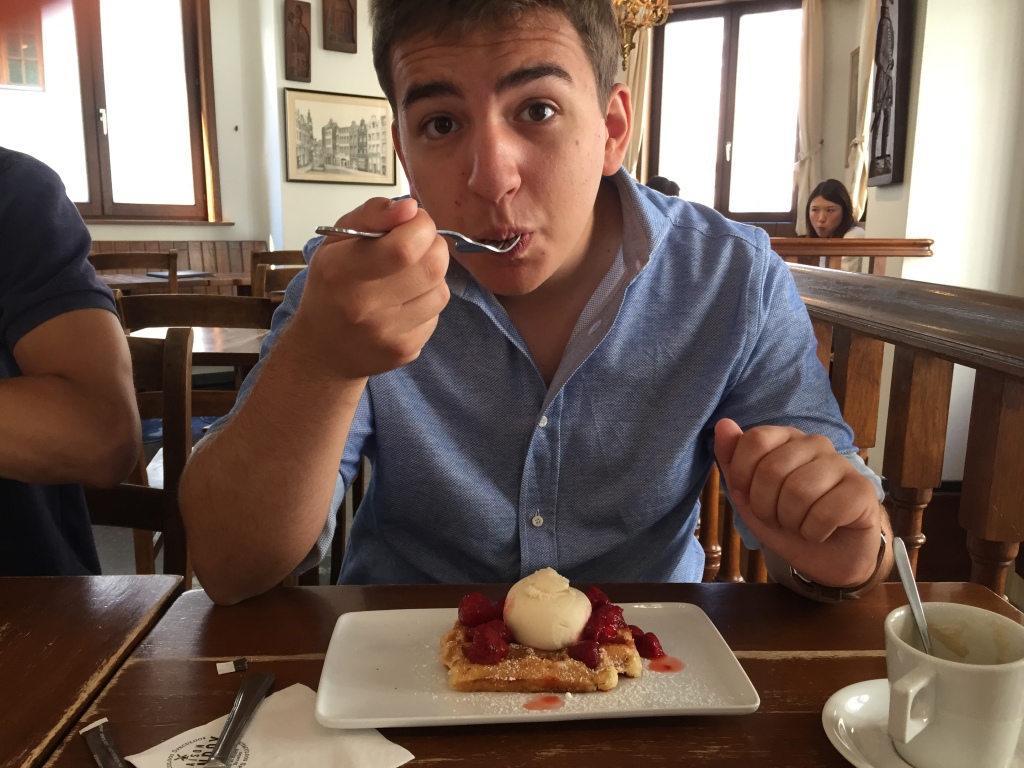 5. Winkel 43 (Amsterdam): Regarded by many locals as the best apple pie in Holland, this little cafe/pub/restaurant is making Thanksgiving dinner look like children's play. This is the best apple-filled dessert that I've ever had. I just felt compelled to share this "slice" of the trip because it was so flipping good.
7.  Fisherman and Grigliata at Nonna's (Gruaro, Italy): 
We took the train 30 minutes outside of Venice one day to land in a small town called Gruaro, where my Zia (Aunt) Barbara lives with her husband Renato and daughter Emma, along with my nonne (grandparents), who recently moved from the Riviera to be closer to their new granddaughter, Emma. Renato is a big fisherman, and he often goes out on his small boat on the weekends to pull in a fresh catch for a grigliata (barbecue). My Nonna is, of course, famous for beating out Rene Redzepi for the title of "Best Chef in the World." My zia, having grown up with a mother gifted in cooking, is pulling out flavors that match Nonna's. While my entire family, including my parents, can cook well, it seems that only Zia can replicate the style of my nonna. It might be because the rest of us don't have access to the ingredients that they do … but even when I am cooking in Italy, my pasta with ragu still does not come out like nonna's, and I've studied her method so many times!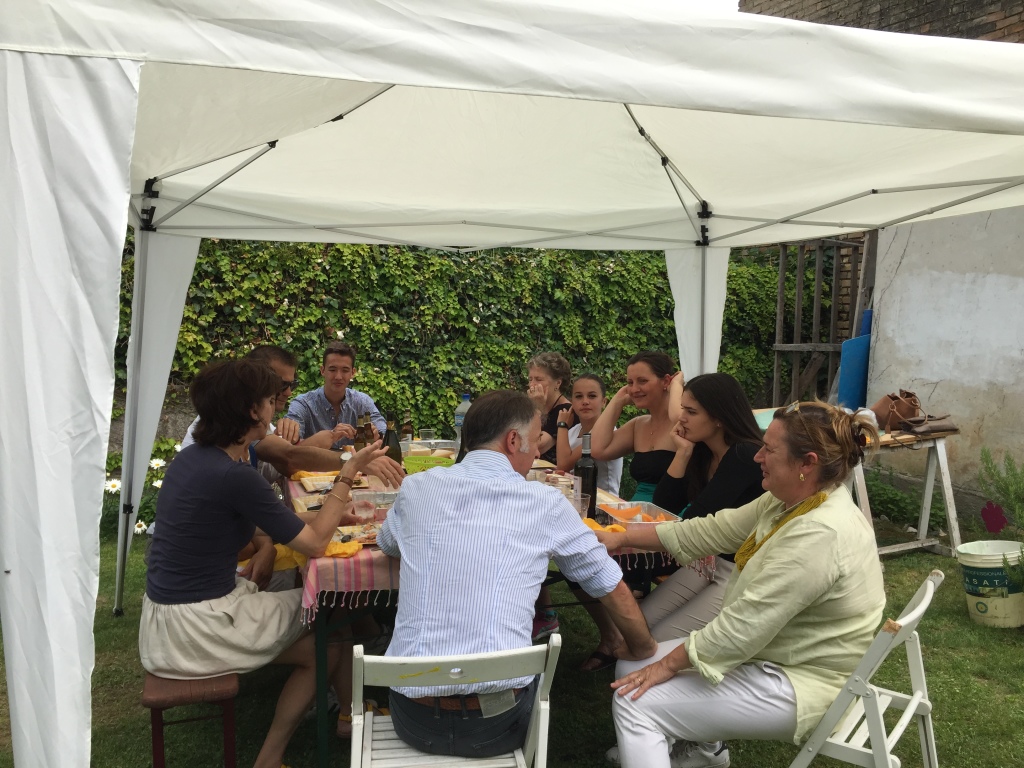 Renato, a fisherman straight of the times of row boats and ores, is also a traditionalist when it comes to grilling. He built his own grill specifically for seafood barbecue. He uses a simple grilling rack raised only two inches above hot charcoal, which he heats up in an old metal trash can. To season the fish, he takes a mixture of olive oil, parsley, salt and pepper, dips a rosemary branch in it, and brushes the seafood with the branch. I thought his technique was marvelous! It was like watching Edward Hopper at work, using that rosemary branch to paint. He told me a helpful tip that his fisherman father used to tell him as a young boy: "The fish takes the salt it wants." (In normal English, that means that you can salt the hell out of your fish and it won't taste over salted.)
Zia prepared some bizzare crustaceans that I can't remember the word for, Nonna prepared enough roasted vegetables to feed five castles, and Renato was firing out octopus, white fish, red fish, blue fish, squid, prawns, and half the Mediterranean. I know that Alex was a little uneasy about the seafood grill beforehand, because he's not one for crustaceans and shellfish. But after stuffing ourselves silly, we all had to agree: that was the best meal we've ever had, and perhaps ever will. Everything was done in such a simple manner; nothing was given more than a touch of olive oil, salt, parsley, and garlic. No need to drench anything in elaborate sauces or rubs when the ingredients are that fresh, that flavorful!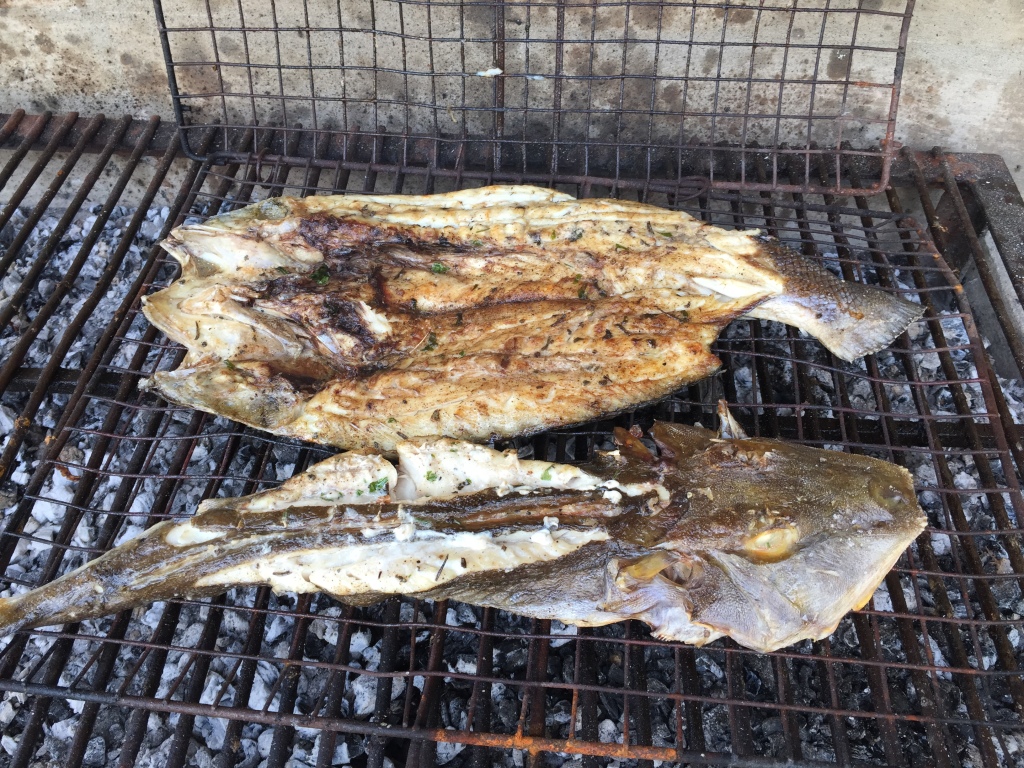 There's certainly a lot more worth sharing about all these places, but, as I said before, I don't want to create a full guide (not yet) or turn this site into a travel blog. Travel is certainly a big part of BenGusto, but I like it to remain focused on food, at least for the time being.