This is just a basic recipe for fabulous crispy fried sweet potato chips, hand sliced in house. They're great as a side, for a snack, or on the BenGusto™ recipe for Beef Stew with Crisps and Mushroom. Easy, quick, and delicious!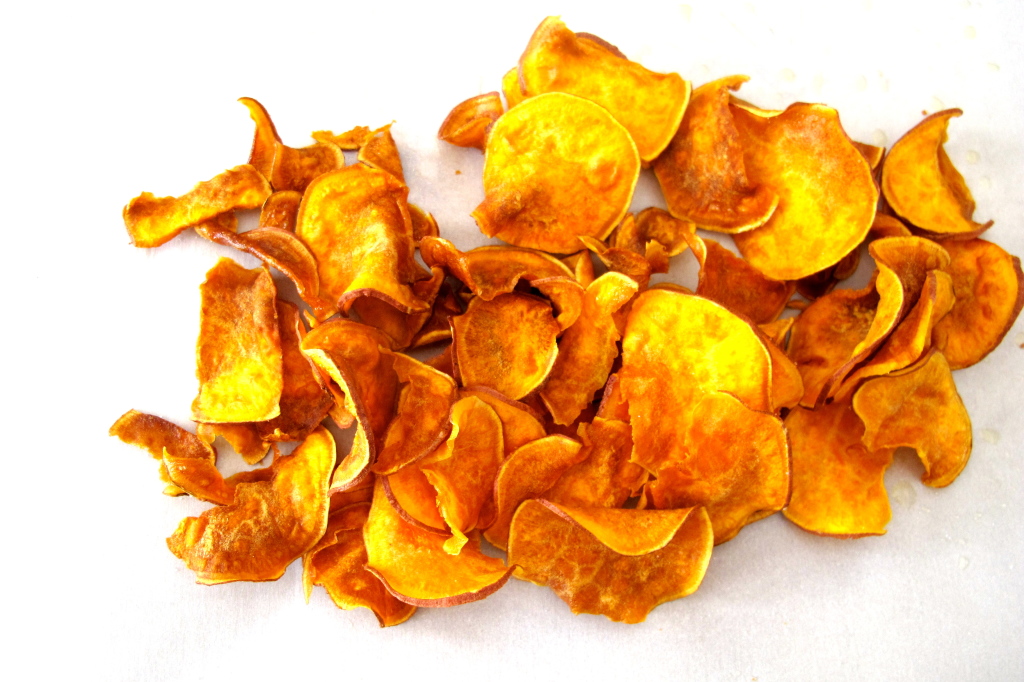 Curly Sweet Potato Chips
Time: 15 minutes                       Level: Easy                  Caution: Handle hot oil with care. Slide potato chips into oil skidding away from your body.
1 large Sweet Potato
2 cups Canola or Safflower Oil
Sea Salt
Wash the sweet potato, rubbing off any dirt. Using a sharp knife, cut the sweet potato into very thin slices. The thinner the slices are, the crispier and lighter the chips will be. Use a mandolin slicer or peeler if you wish.
Pour the oil in a medium-sized pot and heat over medium-high heat to 350 – 360 degrees, or until the potato will bubble and move upon immediate interaction with the oil. You can test to see if the oil is ready by placing a small potato piece inside the oil, and watching for bubbling.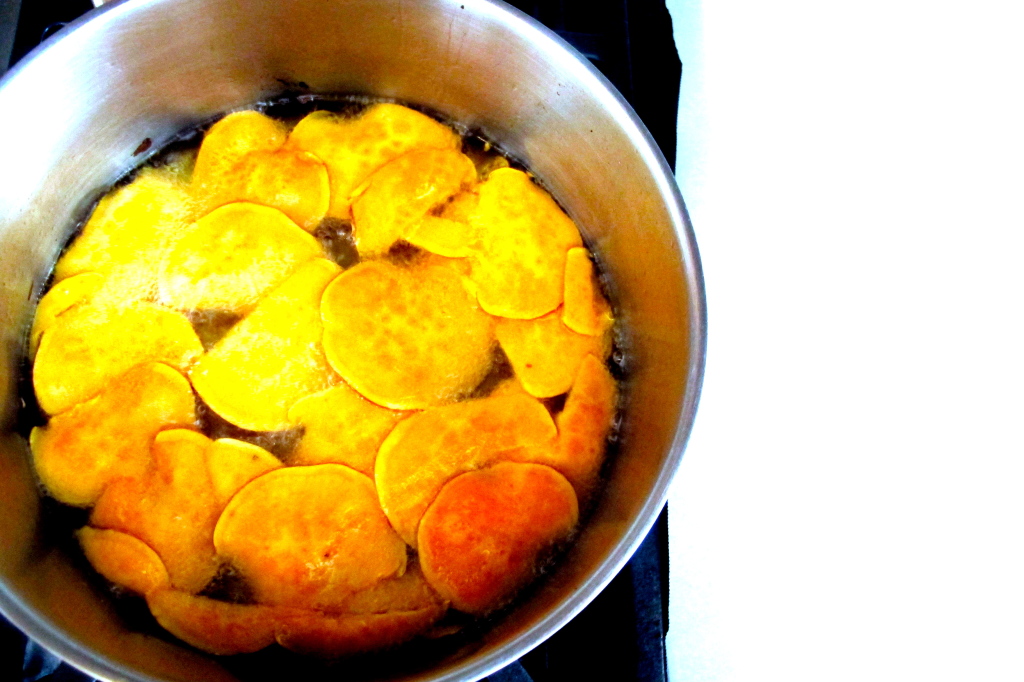 Fry the slices in batches until each potato begins to curl. Be sure to place the potatoes in the oil with care, sliding them away from your body so any splashing is directed towards the back of the pan. Place on a sheet aligned with parchment paper to dry. Immediately season with sea salt.