A beef stew… sounds delicious! But how about a beef stew with crisps?
I titled this recipe "Beef Stew with Crisps and Mushroom" and elected not to include the word "chips" because this beef stew is given a crunch not only by homemade sweet potato chips, but also baked croutons and crispy pancetta.
What makes this beef stew work so well is that the indulging comfort ingredients (chips, croutons, pancetta) are balanced out with a spectacular array of cooked vegetables: red and yellow onion, carrots, mushroom, sage, and golden potatoes. The beef stew is cooked in the flavorful juices of dry red wine and beef broth, and given a woody aroma from a few whole cloves and star anise. The most spectacular BenGusto™ stew for the coldest of winter nights! (Realizing it's already March, I assure you that this stew is served well also in early spring.)
Beef Stew with Crisps and Mushroom 
Prep Time: 30 minutes     Cooking Time: 2.5 Hours        Level: Medium
– 1/3 cup chopped Pancetta (2 oz.)
– 2 lb. Beef Tenderloin, cubed in chunks 2" thick
– Olive Oil
– Red Pepper Flakes
– 2 large Yellow Onions
– 1 small Red Onion
– 5 Garlic Cloves
– 1 ½ tbsp. Butter
– 1 tbsp. White Flour
– 2 tbsp. chopped Parsley
– 3 whole Cloves
– 2 Bay Leaves
– 15 sprigs Fresh Thyme (or 1 tbsp.)
– 1 Star Anise
– 7 cups Beef Stock or Beef Broth
– 2 cups dry Red Wine
– 6 Sage Leaves, chopped finely
– 8 Yukon Gold Potatoes
– ½ lb. Baby Bella Mushrooms (8 oz.), chopped
– 3 large Carrots, peeled
– Croutons or Crunchy Bread (for garnish)
– Sweet Potato Chips (for garnish, see BenGusto™ recipe)
Preheat the oven to 350 degrees F.
Brown the pancetta in a large pot over low heat in 2 tbsp. olive oil until crispy. Take out pancetta and set in a bowl for garnish later. Take out half the fatty oil and place in a cup, leaving the other half in the pot.
Brown the beef chunks in the oil with a dash of red pepper flakes over medium-high heat on 2 minutes each side. Set aside after browning.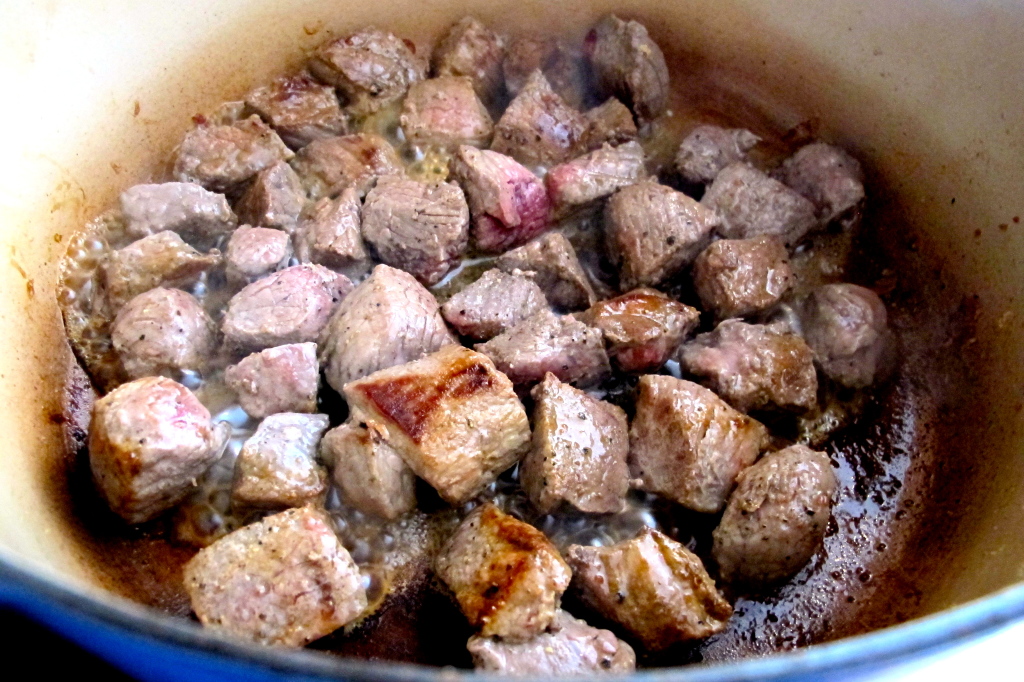 Finely chop 1 yellow onion, the red onion, and 1 carrot. Mince the garlic. Pour the rest of the fatty oil in the pot. Add the vegetables and garlic. Over low heat, sauté the vegetables until they caramelize, adding a little of the butter at a time.
Add the flour and stir. Quickly add the beef stock/broth. Add the parsley, cloves, bay leaves, thyme, and star anise. Stir together. Then add the wine and beef and bring to a boil.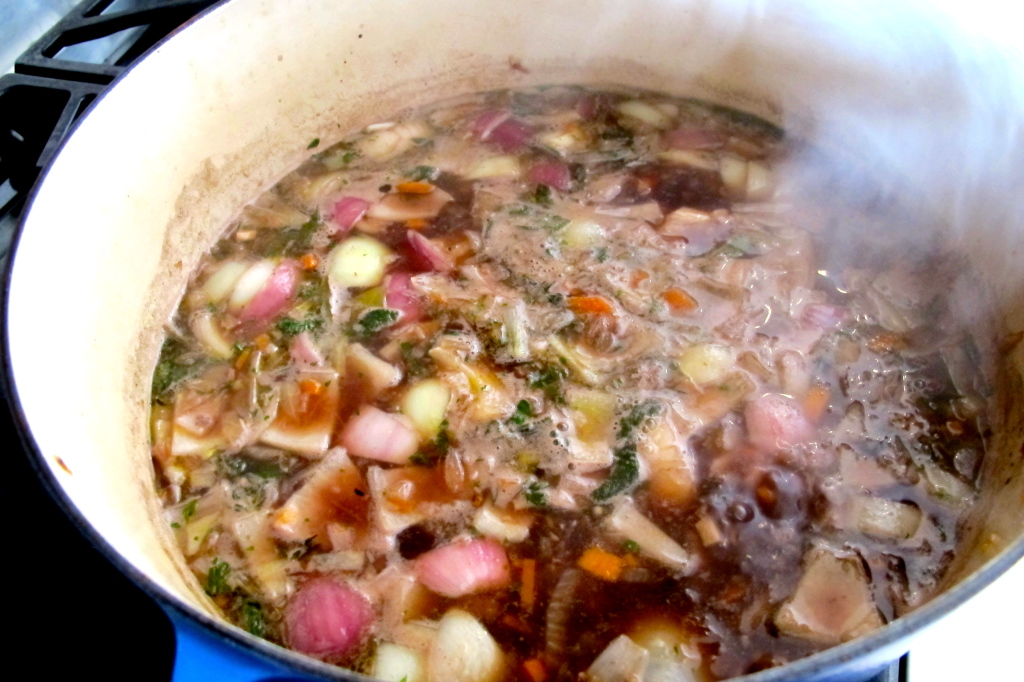 As soon as it begins to boil, cover the stew and place it in the oven at 350 degrees for 2 hours.
While the stew cooks in the oven, sauté the chopped mushroom in 1 ½ tbsp. olive oil with some oregano and red pepper flakes in a small pan.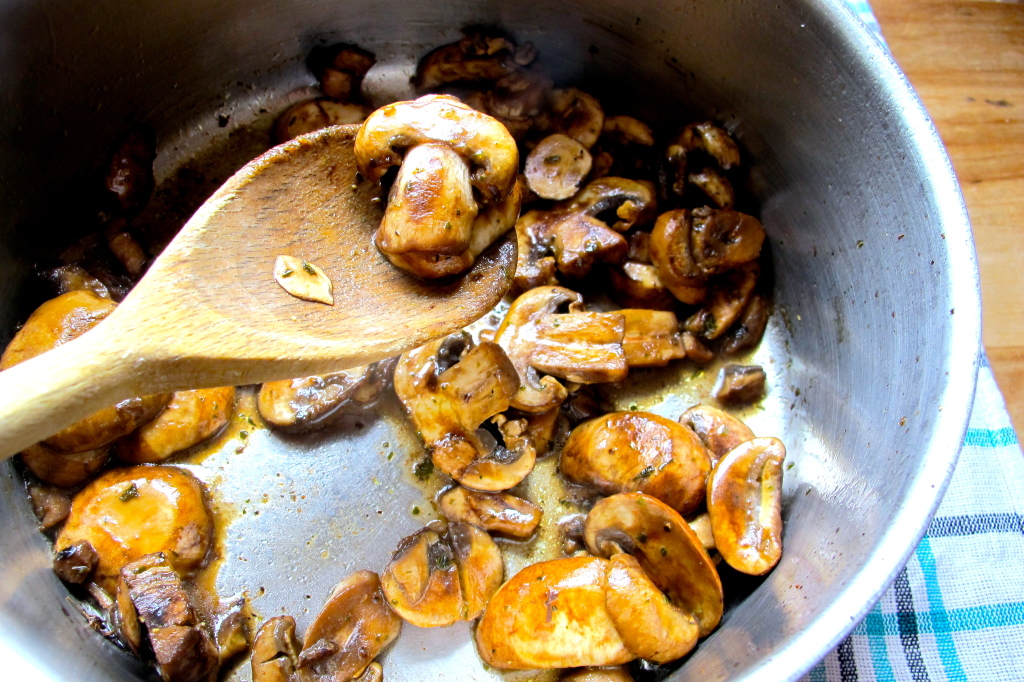 While the stew cooks in the oven, you can also prepare some scrumptious homemade croutons to offer a crispy garnish for the stew. Slice half a loaf of bread into small cubes using a serrated knife. Place the bread on a pan lined with tin foil or parchment paper. Dash with olive oil, and season with salt, pepper, and red pepper flakes. Toast the croutons in the same oven (350 degrees) above or next to the stew for 12-15 minutes, or until hard and golden brown.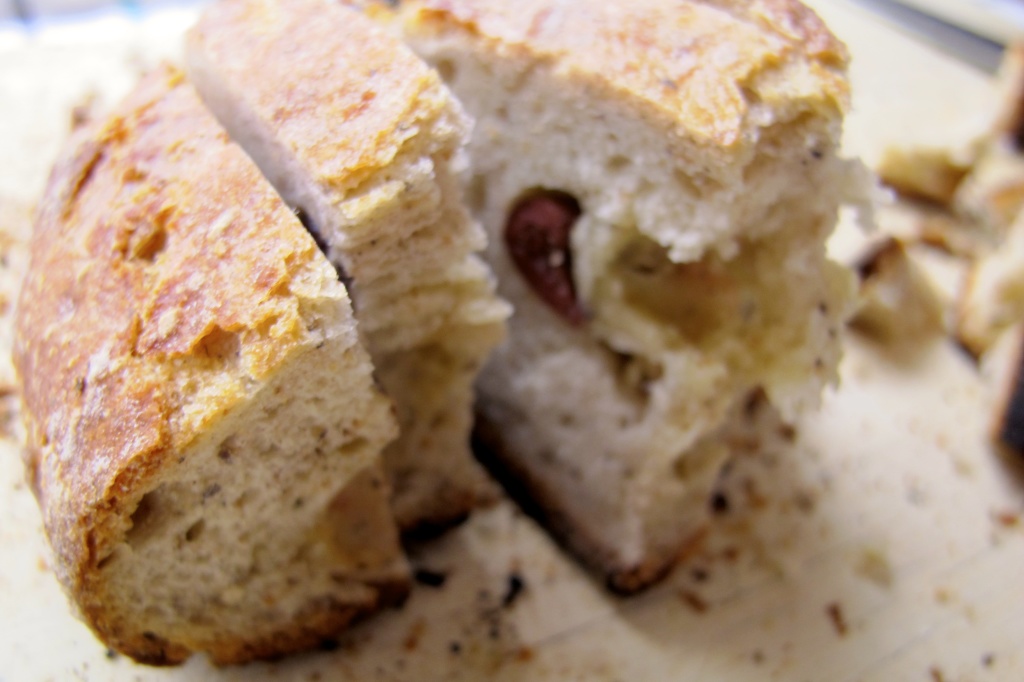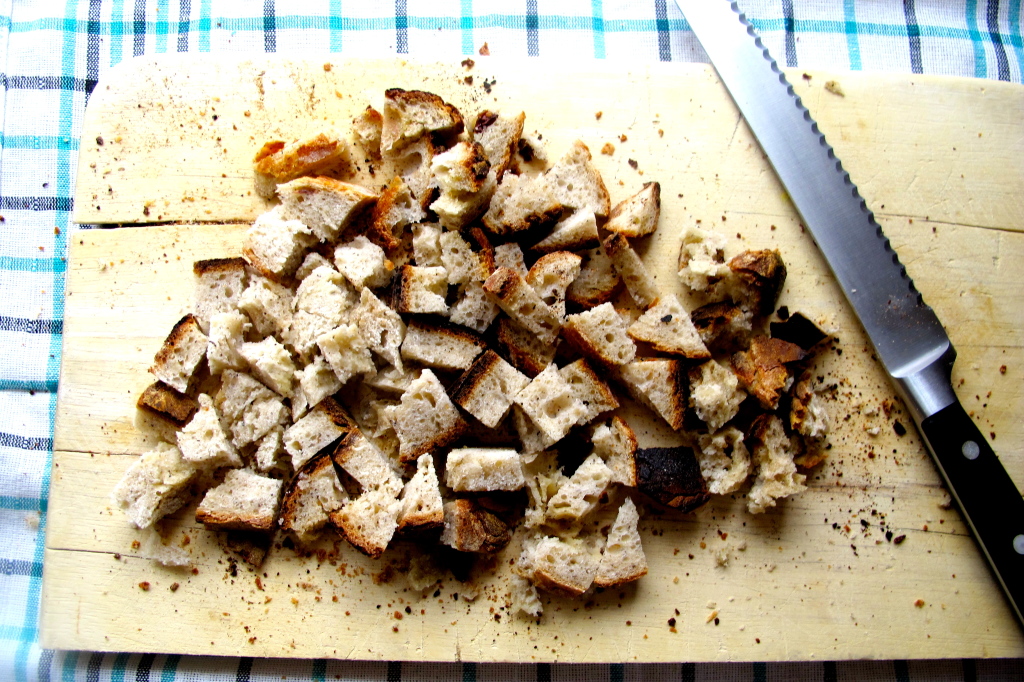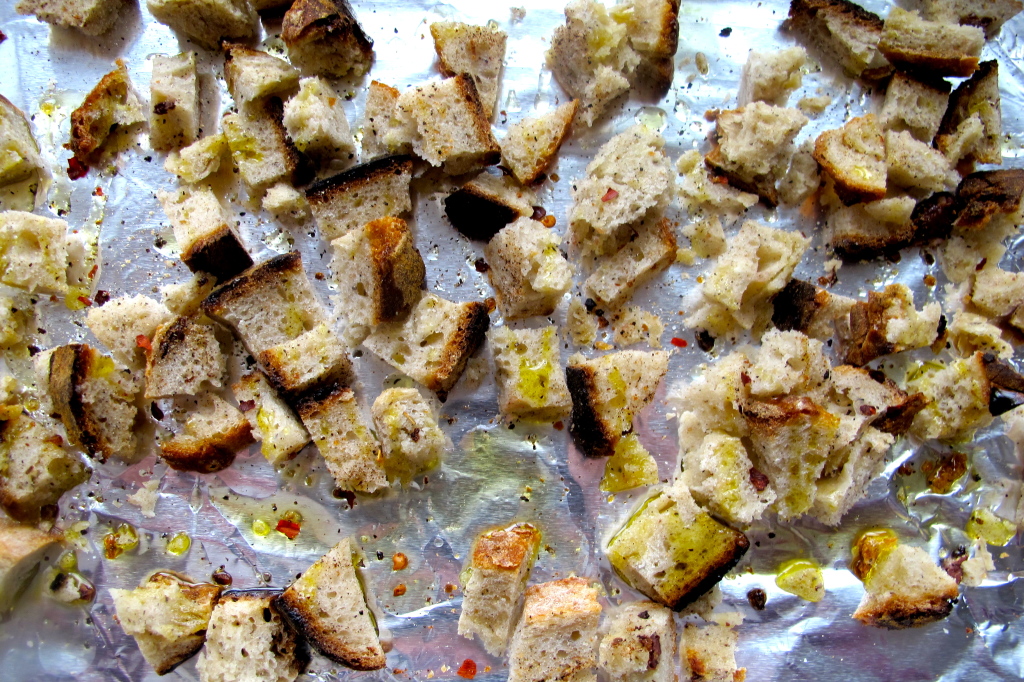 After 2 hours, uncover the stove and add the chopped potatoes (unpeeled), chopped mushrooms, and chopped carrots. Cover again and place in oven for another 30 minutes.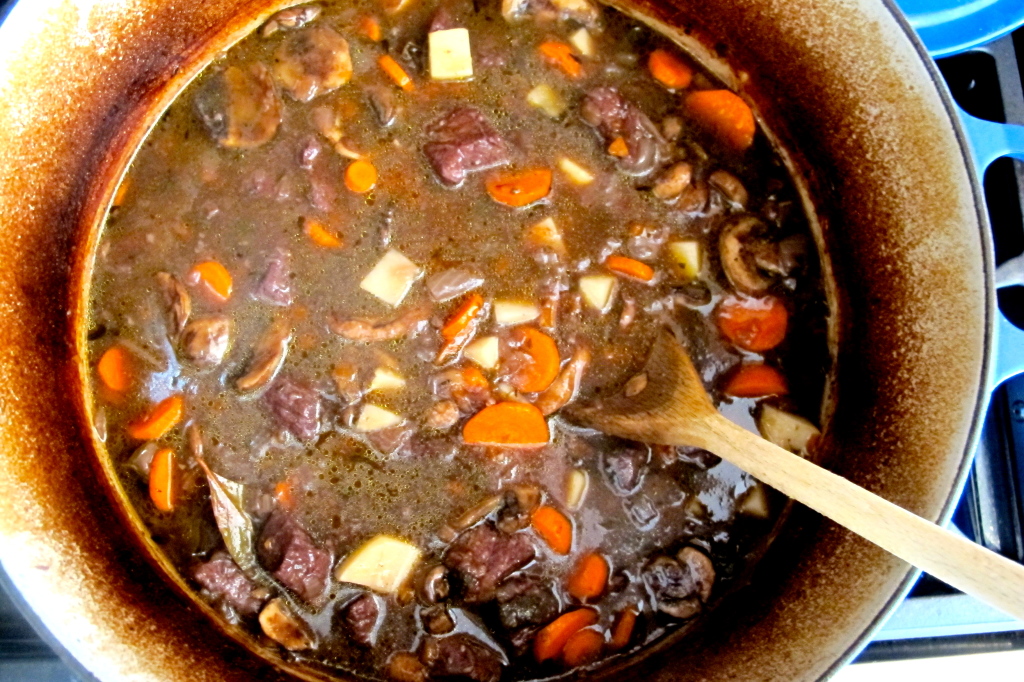 Once stew is done, serve with fried sweet potato chips, homemade croutons, parsley and sage!