Following January's trip to Japan to explore the world of tofu and noodles, the BenGusto™ Buddy Cooking Class traveled to Spain on Thursday (2/19) for tapas!
Well, not quite. No planes were boarded. All nine of us prepared a beautiful table filled with colorful tapas of both Spanish and Italian influence in our very own kitchen, fusing tastes of two European countries in each small plate.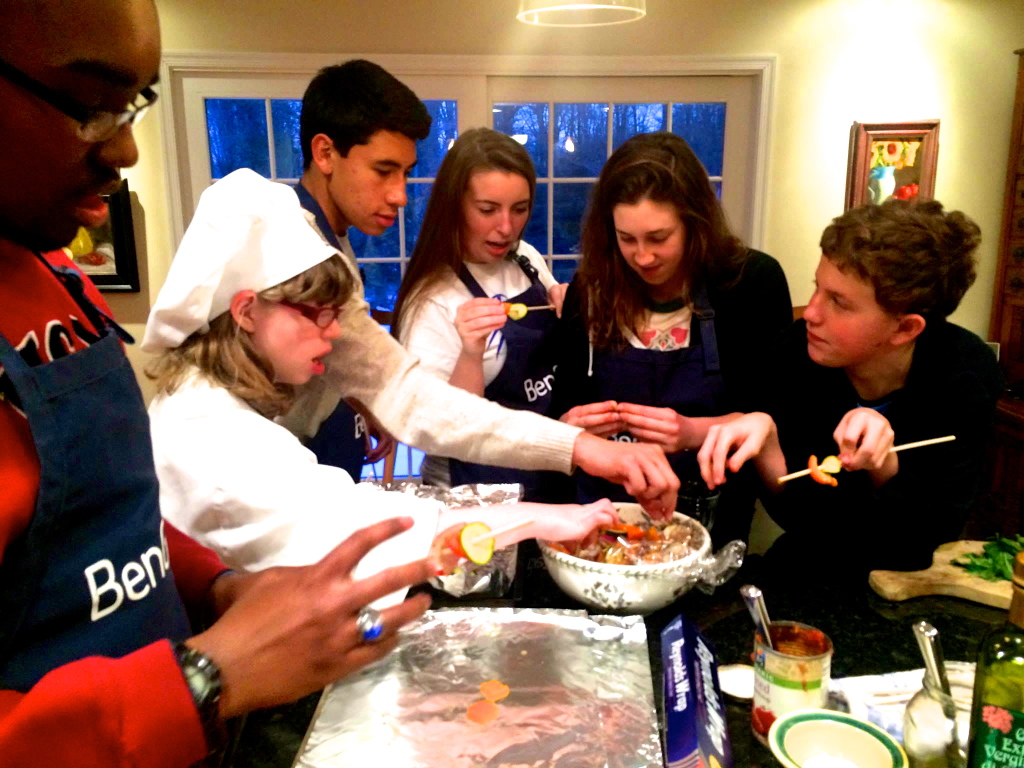 To start the lesson off, Patrick, CJ, Robert, Halle and I prepared two versions of Ligurian focaccia (typical of the Italian Riviera): focaccia rosa and a focaccia with queso y jamon. Both breads begin their life with a basic dough of white flour, dry yeast, starter, salt, and olive oil. We laid them out in glass baking pans lined with parchment paper, and poked holes in the dough with our fingers. Robert and I spread tomato puree, olive oil, salt, olives, and basil, which Patrick and Halle picked and prepared, over the focaccia rosa. CJ worked on making a plain focaccia seasoned with olive oil, salt, and oregano to be later stuffed with swiss cheese and ham midway through the baking process.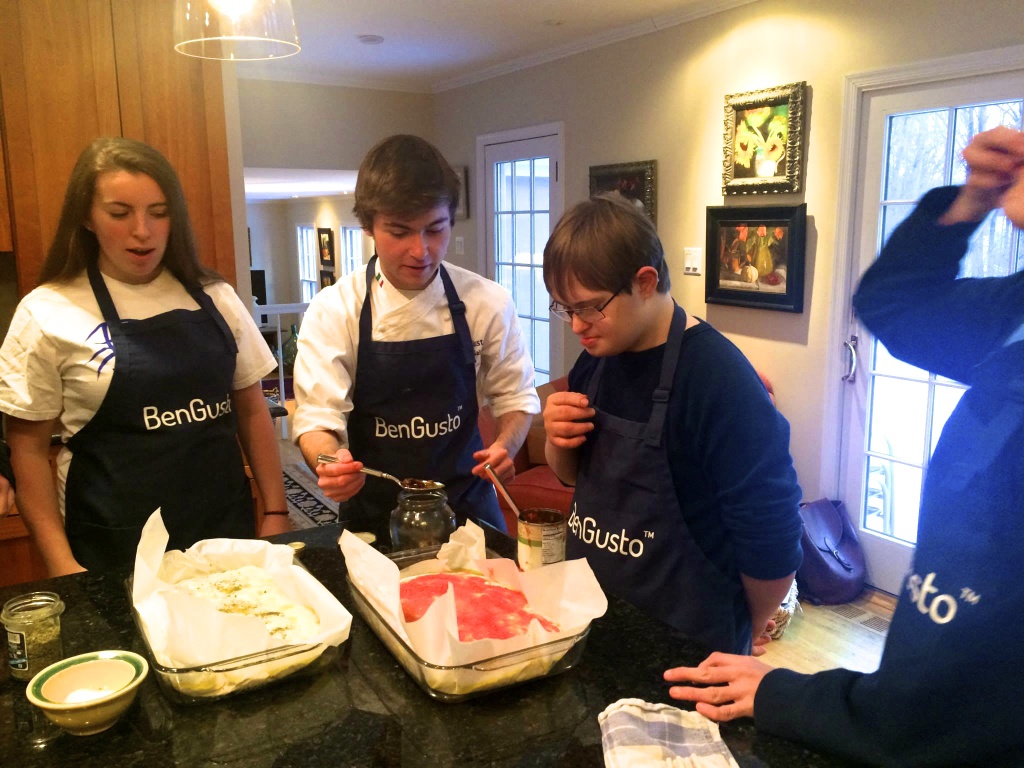 For a version of the classic bruschetta tapa, Andrew rapidly sliced two baguettes while CJ tossed a cherry tomato salad with basil, olive oil, salt and pepper. At dinner, we placed spoonfuls of cherry tomato salad over the crunchy slices of bread.
The baguettes also came in handy in the creation of our very own tapa: the vitello peperonata. Using the beef and tuna-base sauce from the Piemontese classic vitello tonnato, and some spicy stewed peppers I fixed up the night before, we made a delicious tapa by smearing sauce over a slice of bread, and topping it with roast beef and pepper.
Speaking of the vitello tonnato, Robert, CJ, and Patrick did a fabulous job of working together to make a smooth sauce of tuna, anchovy, capers, and mayo. Buddies Halle and Aly meticulously laid roast beef on a platter to be topped with the tonnato sauce.
Lastly, everyone made their very own vegetable skewers to roast. They were filled with a rainbow combination of red pepper, orange pepper, zucchini, and onion marinated in olive oil, balsamic vinegar, oregano, salt & pepper.
¡Olé!