The first BenGusto™ Buddy Cooking Class of the 2014-2015 school year started off with a bang! Seven members from our school's Best Buddies program, a program dedicated to establishing one-to-one friendships for students with intellectual and developmental disabilities, joined together last Thursday in the kitchen to learn how to cook an Italian classic: risotto.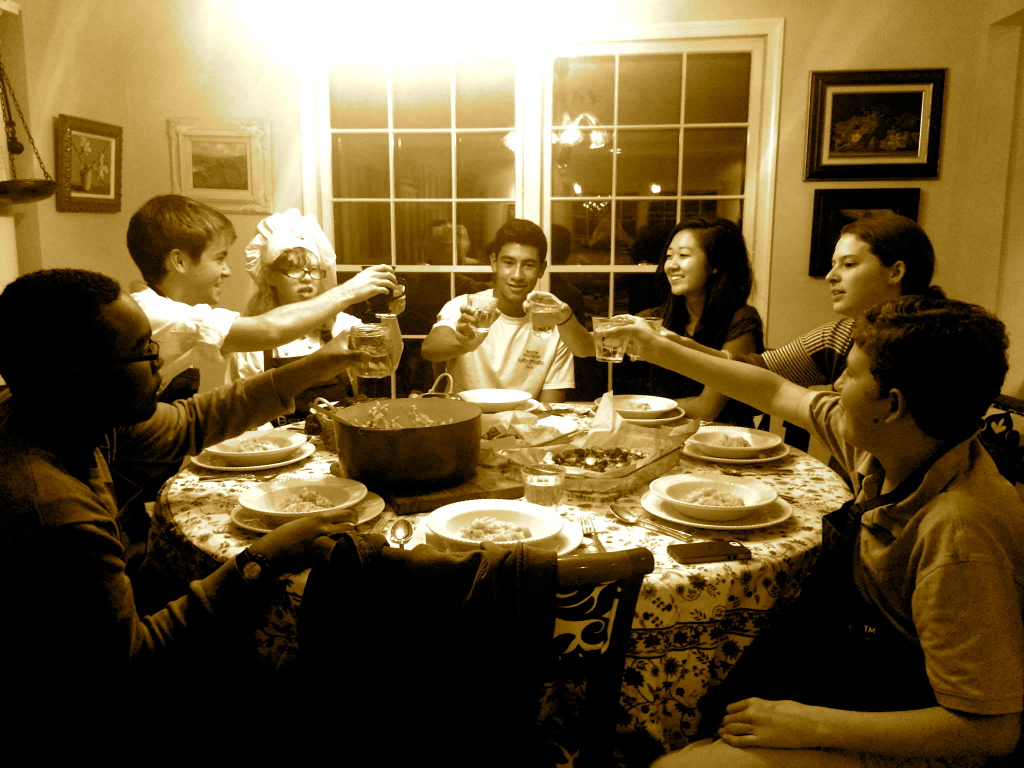 The focus of our lesson was on "earthy autumn vegetables". We used squash in our risotto, and roasted brussel sprouts (see the BenGusto™ recipe for Roasted Brussel Sprouts) as our side dish. Katie, a new member of the cooking class, peeled a beet as well, but we, unfortunately did not have time to make our "beet slaw".
At the end of the lesson, we all sat down for a family meal. A good start to a great year!
We'd like to share the BenGusto™ recipe (see below for steps on how to make the risotto) we learned for butternut squash risotto! It was a big hit at the dinner table, and it didn't take long to make. I will post the recipe in an official "recipe blog post" in the near future, once I get some good pictures of the dish, and measurements of the ingredients.
Butternut Squash Risotto with Saffron Steps:
(for 8 people) (requires 20 minutes)
1. Heat thinly sliced shallots and red pepper flakes in a large pot over low heat, with enough olive oil to coat the bottom of the pan.
2. Place about 750 g of dry rice in the hot oil and let cook over medium-high heat for a minute. Stir.
3. Add about 3/4 cup of dry white wine, and let rice cook in wine for a few minutes. Continue to stir. Add saffron.
4. Add chicken broth. Continue to add chicken broth while risotto simmers, reaching right consistency. About 10-12 minutes. Add salt to taste.
5. At the end, add roasted butternut squash, parmigiano, thyme, and butter to make creamy. Buon appetito!