Gilt-head bream is what some call the orata fish on the east coast of the United States. I don't recall ever seeing the orata in the United States, even though the gilt-head bream is supposedly found on our east coast as well as in the Mediterranean, but it is an immensly popular fish in multiple regions of Italy. Its firm, white meat makes it versatile. The "Orata alla griglia"  (grilled Orata) was the most ordered fish at the Agrihotel.
When I travel around Italy, no matter who I am with or how much money I have on hand (usually little), I scout out the best restaurants. Food is cheap, and on a good day, I can find a handmade plate of pasta in the middle of Florence for 5 euro. While in La Spezia, I discovered a small Osteria tucked in the underbelly of the city. They paired orata with… fresh ricotta. Very interesting! I had to try it myself!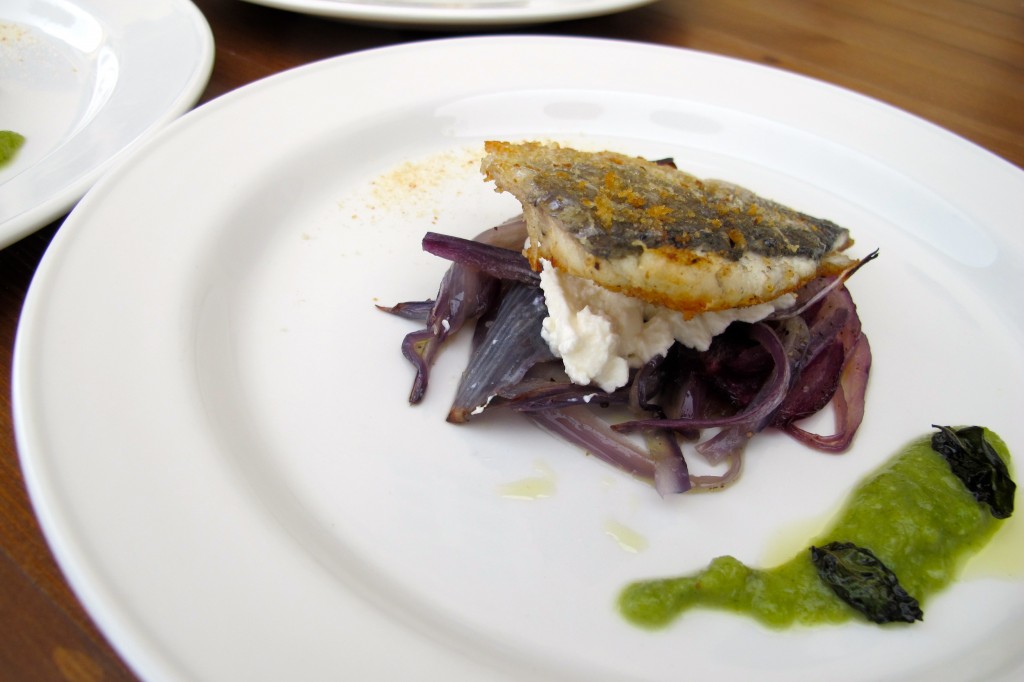 The picture above is of my version on the pan-seared orata with fresh ricotta. I added roasted red onion, and a dollop of "crema di fagiolini" (a green bean creme). To make the green bean puree, I blended cooked fagiolini, vegetable broth, olive oil, salt, pepper, and basil, and a touch of cooked potato together. It is, of course, an extra touch for presentation. The puree itself is really good to eat alone!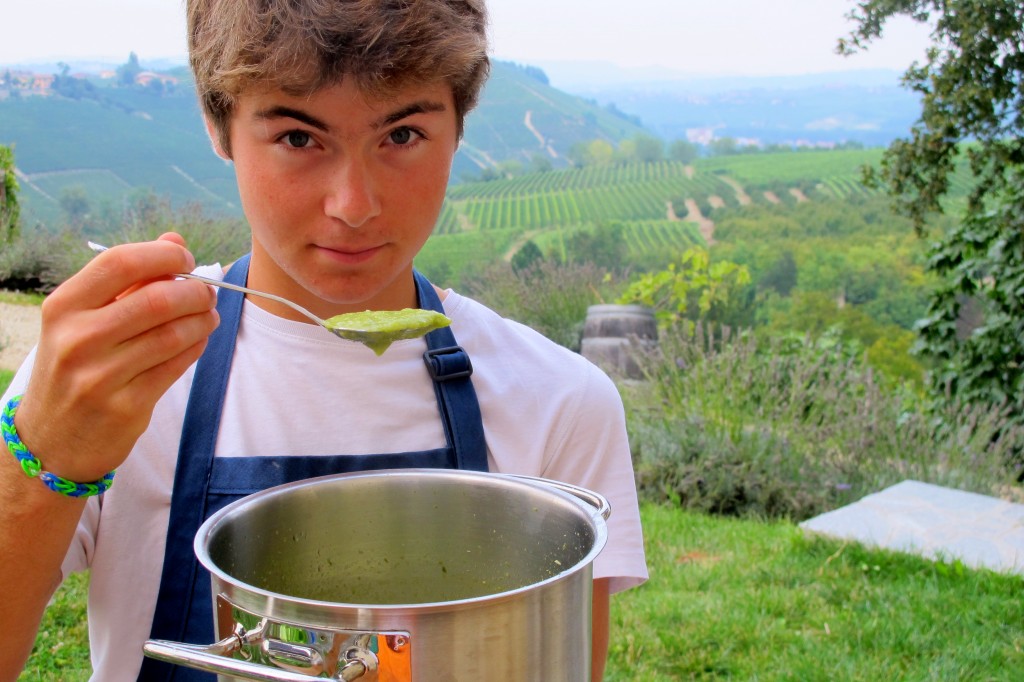 It's been a crazy summer, with little blogging. I think it's time we started a new school year off with a bang. Here's to a new year of recipes and adventures!
Orata with Fresh Ricotta and Roasted Red Onion
Level: Medium-Easy            Time: 20 minutes           Serves: 3-4 people
– 4 Orata filets (or 2 whole orata fishes)
– 2 medium Red Onions
– 2 tbsp. Olive Oil
– Dash of Red Pepper Flakes
– Pinch of Salt & Pepper
– 1/3 cup Fresh Ricotta
– 1 1/2 tbsp. Butter
– 1 1/2 tbsp. Bread Crumbs
– Sprigs of Thyme, leaves of sage
Preheat the oven to 430 degrees F.
Slice your red onion in half vertically. Then, slice thin slices (not rings, because it's not horizontal) of red onion.
Lay them out on a sheet lined with foil. Sprinkle olive oil, salt, pepper, and red pepper flakes. Roast for about 10 minutes, or until softened and browned on the edges.
Lay your filets out (or filet the fish yourself like me). Brush with a little olive oil. Season them with salt, pepper, breadcrumbs, and sprigs of thyme.
In a large pan, melt the butter over low heat with a few leaves of sage. Add the fish skin-side up, and crank the heat up on high. After a few minutes, when the fish turns pearl white, sprinkle some breadcrumbs on top of the skin and flip the fish. Cook for another minute or so.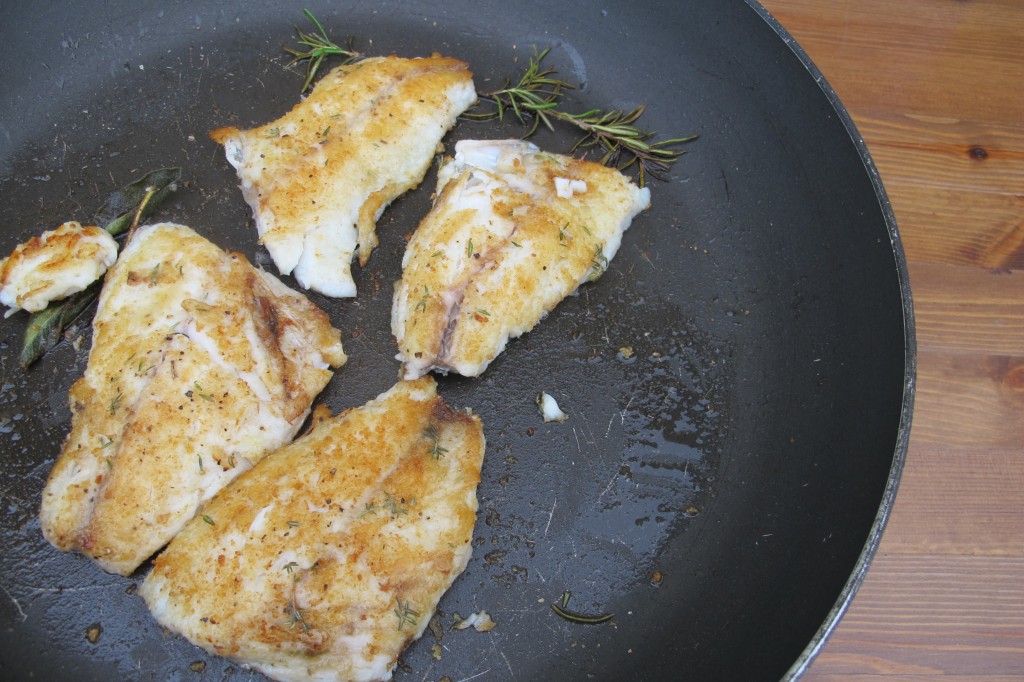 Dish a few spoonfuls of red onion and a spoonful of ricotta on a plate.
Finish with the fish!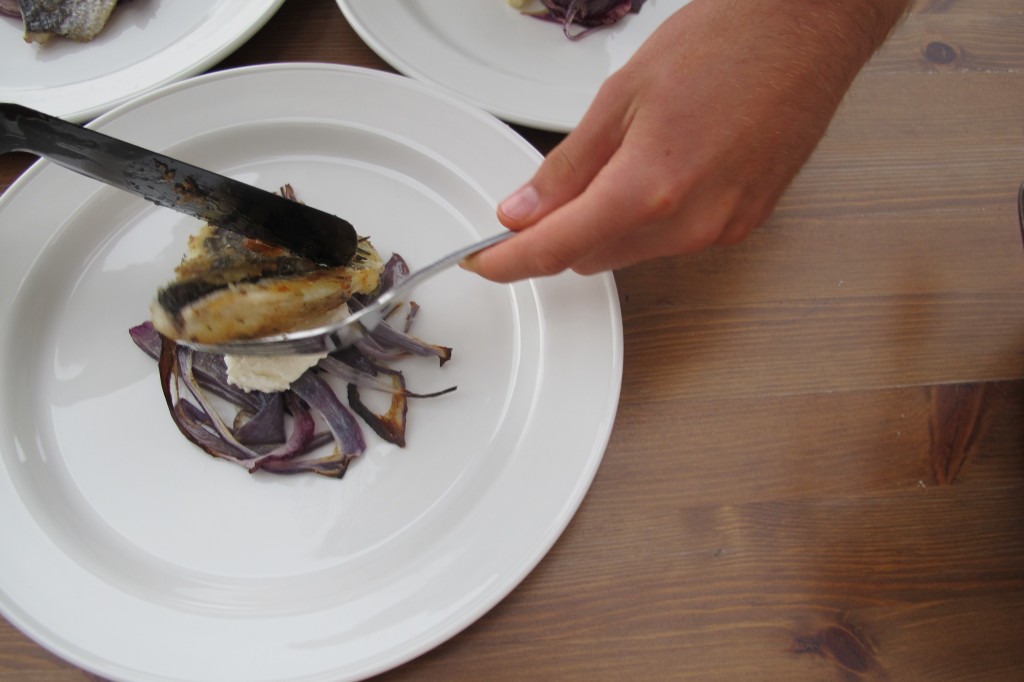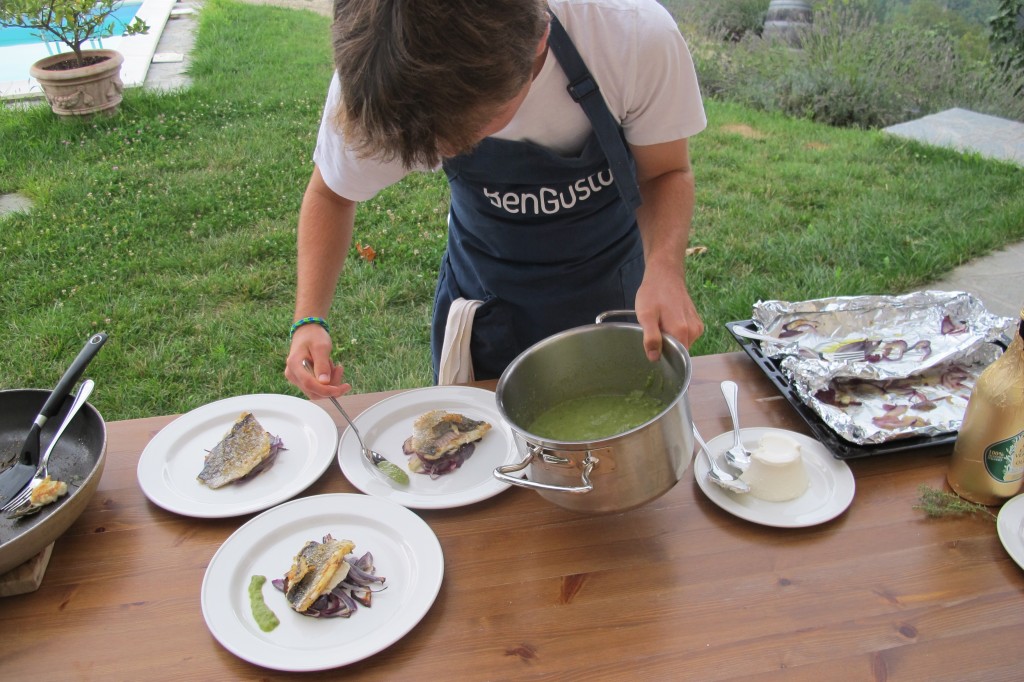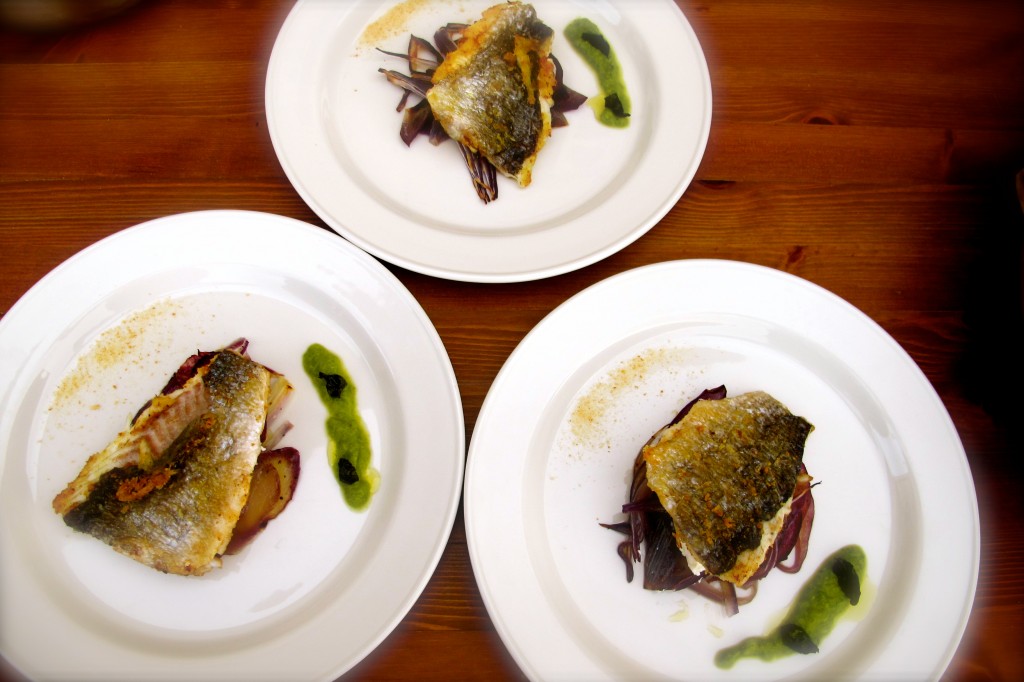 Buon appetito!
-Chef Ben at BenGusto™