Summertime on the vineyard hills of Piemonte, Italy makes my family and me crave grilled meat quite often. We bought a Weber last summer, which really brings out unique flavors in the meat depending on what type of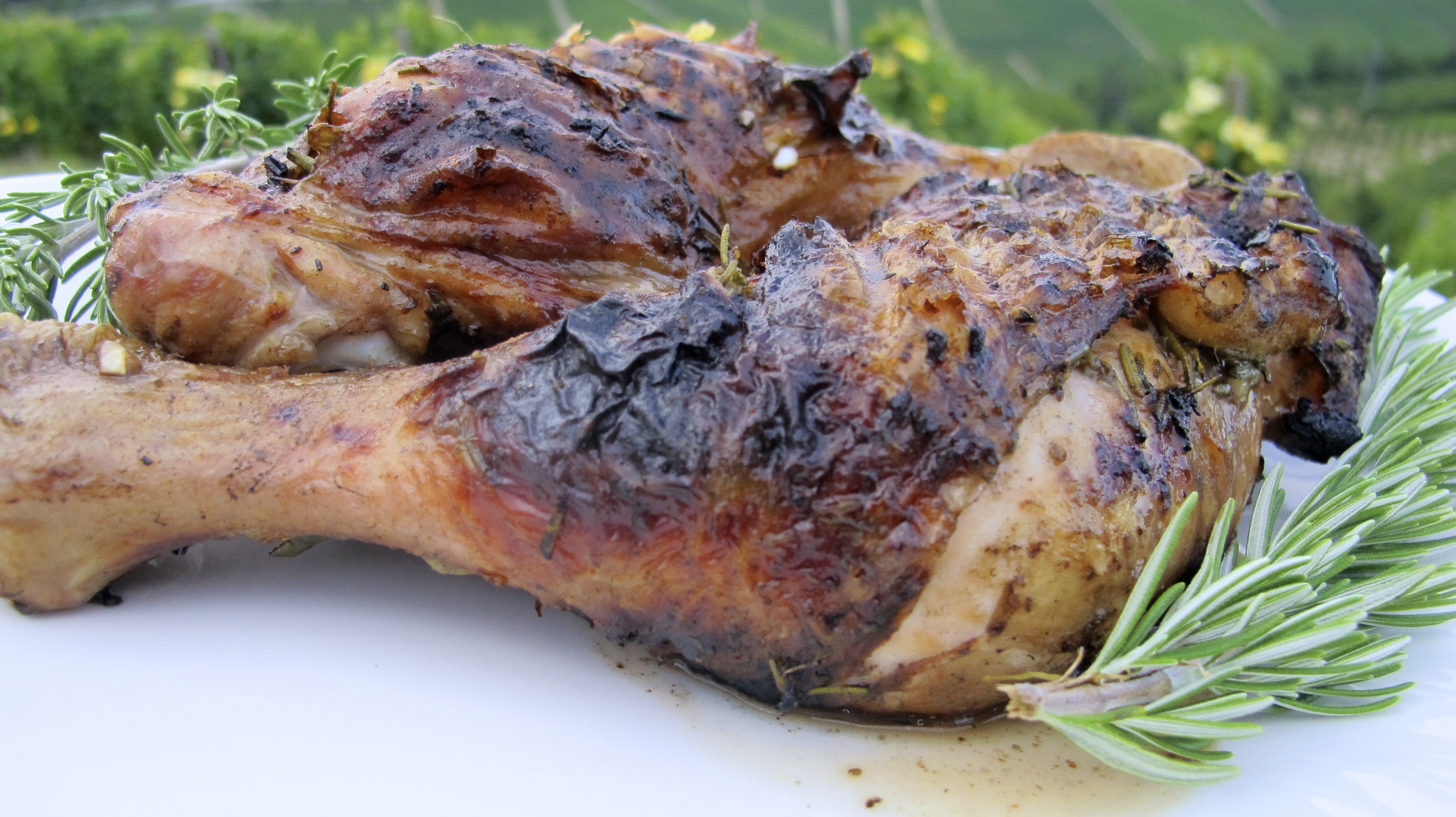 wood you use. Last night we had sausage, chicken, and a rack of ribs waiting in the refrigerator to be called up for a grilling feast. The problem was we had no lemon. Without lemon I didn't know how I could marinate the chicken prior to grilling.
That's where this recipe comes in. I invented it in a time of great desperation, and it came through in dashing fashion. I didn't have lemon, so I used a touch of balsamic vinegar to go with the usual combo of olive oil, garlic, and rosemary. After pouring my homemade sauce all over the chickens, I noticed three peaches lying on the countertop. Since rosemary and balsamic vinegar go well with peaches, I decided to stuff the chickens with a bit of the fruit. The result: the chicken tasted better with my new way of marinating than the old way!
Rosemary Grilled Chicken with Peach
(recipe for 4 chicken legs)
3 tbsp. Chopped Rosemary
3 cloves Garlic
5 tbsp. Olive Oil
1 1/2 tbsp. Balsamic Vinegar
2 medium Peaches
2 tsp. Salt
1 tsp. Pepper
Thinly slice the peaches and set aside.
Finely chop the rosemary and garlic.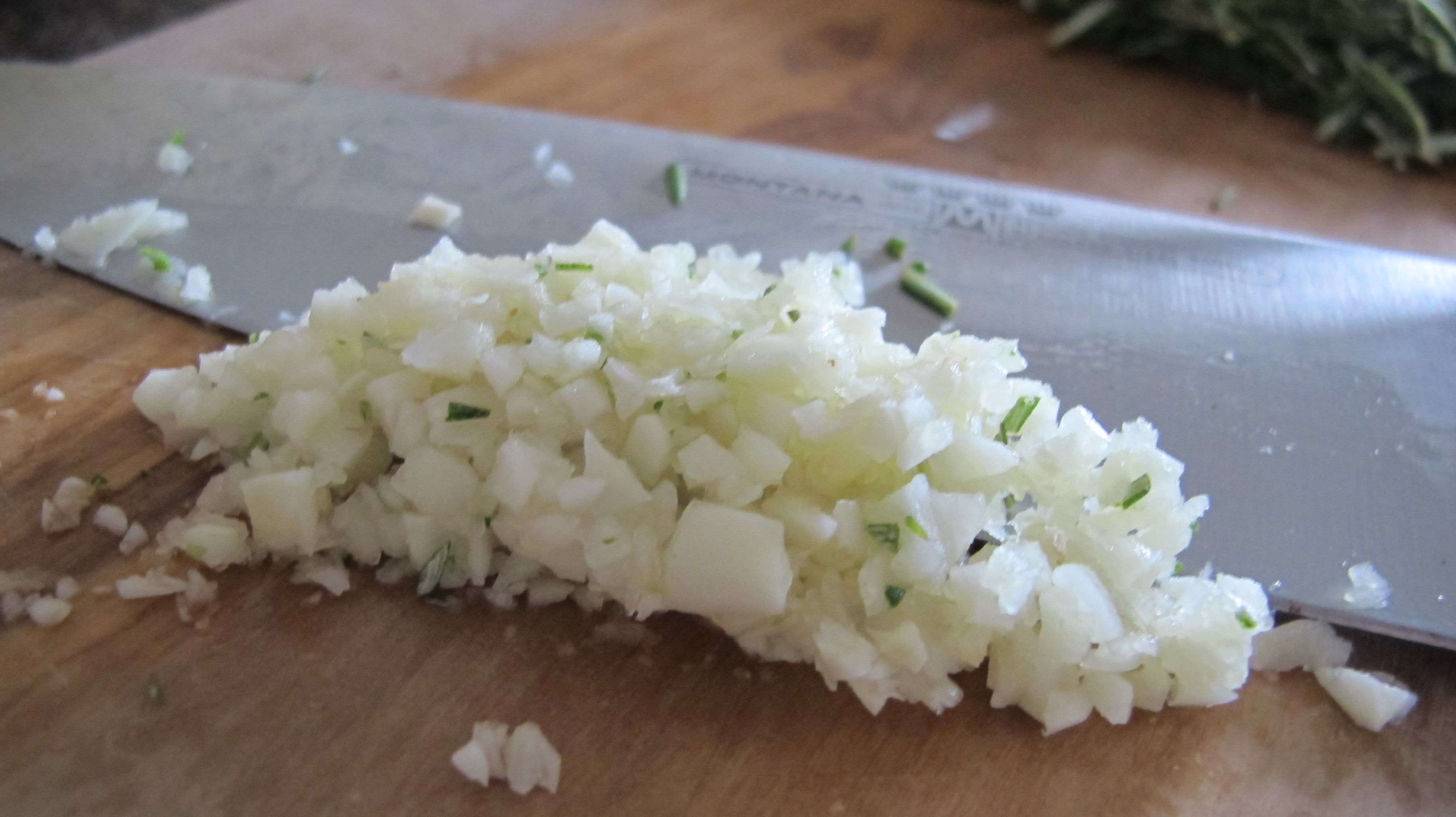 Mix the olive oil, balsamic vinegar, garlic, rosemary, pepper, and 1 tsp. of salt in a small bowl.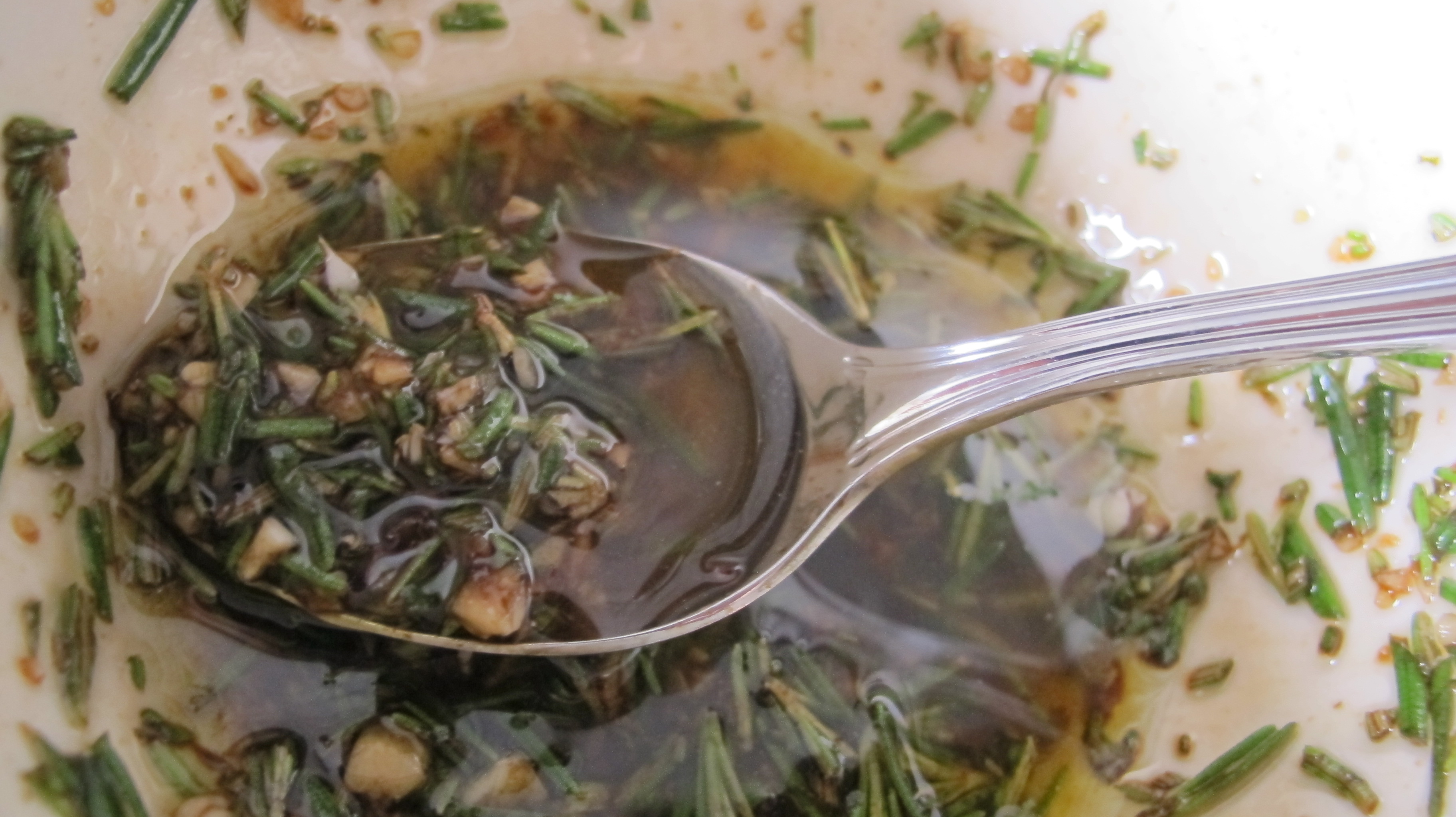 Pour about 2/3 of the vinaigrette under the skin of each chicken using a spoon, drizzling a little over the skin as well.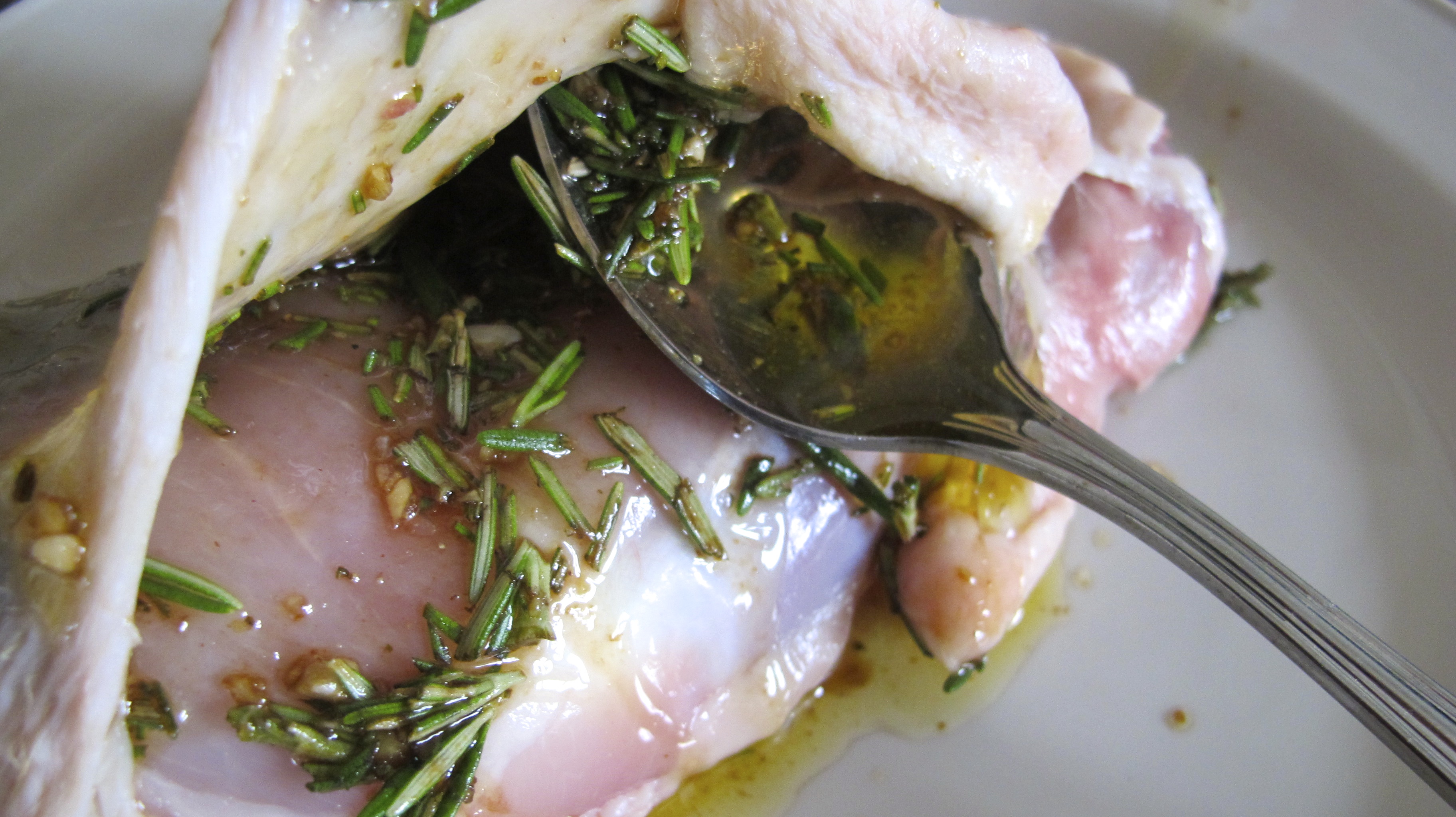 Stuff each chicken with the peach slices under the skin. Pour the remaining vinaigrette over the peaches.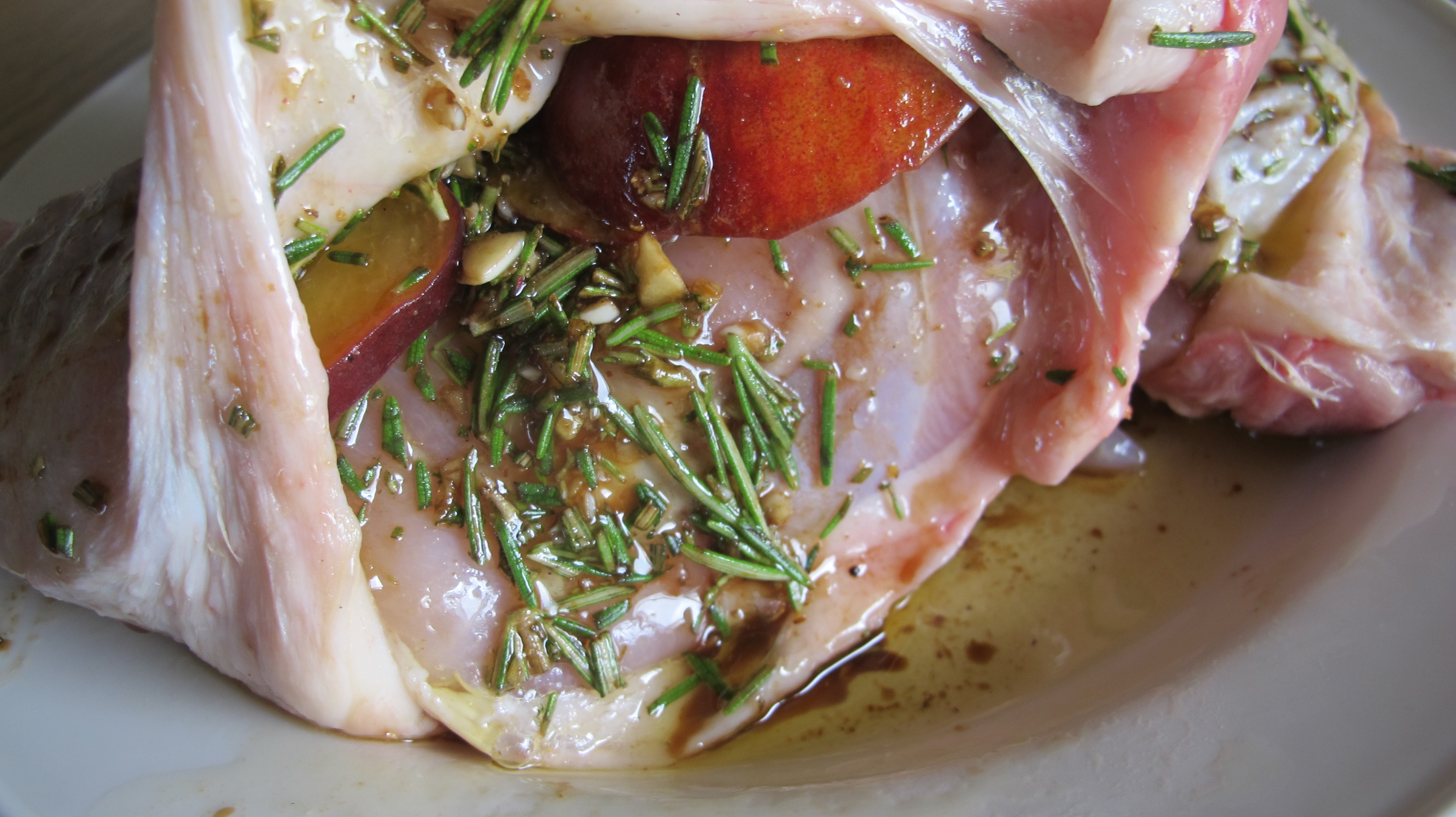 Let the chicken sit for at least half an hour and up to two hours in the refrigerator.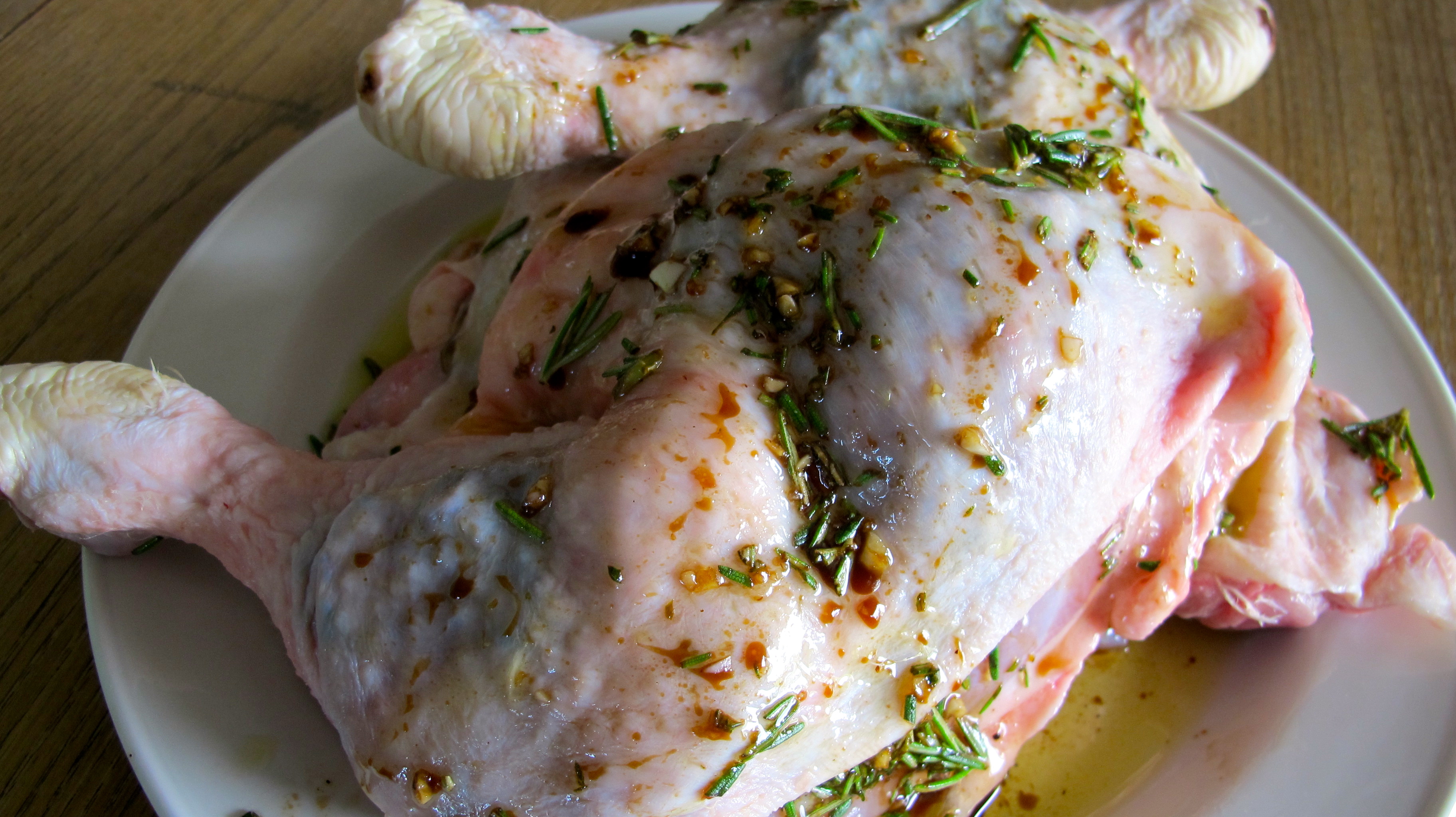 During the grilling process, sprinkle the remaining 1 tsp. of salt evenly among the chicken legs, and brush each with additional olive oil. Grill until cooked through with no pink noticeable in the meat.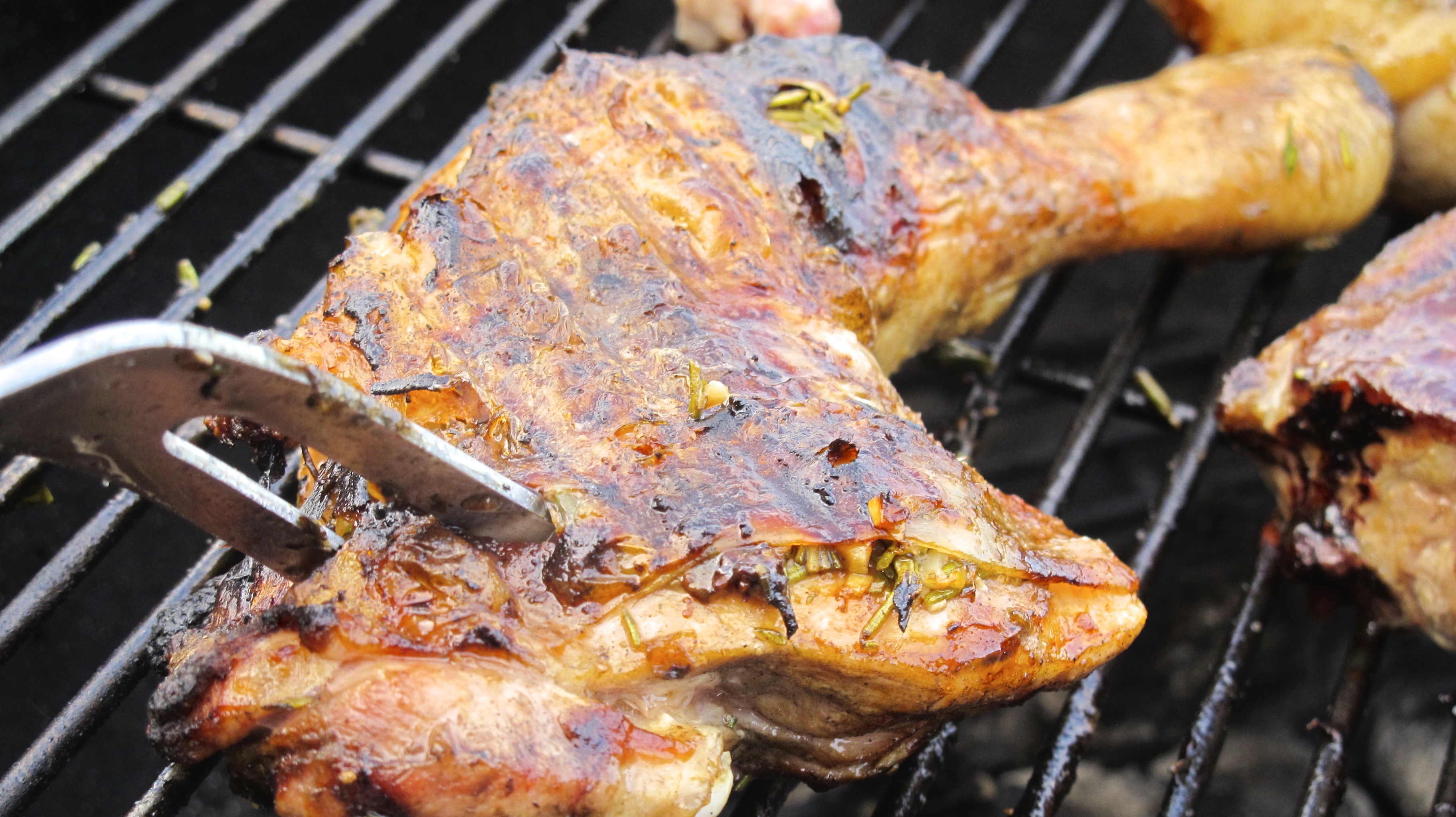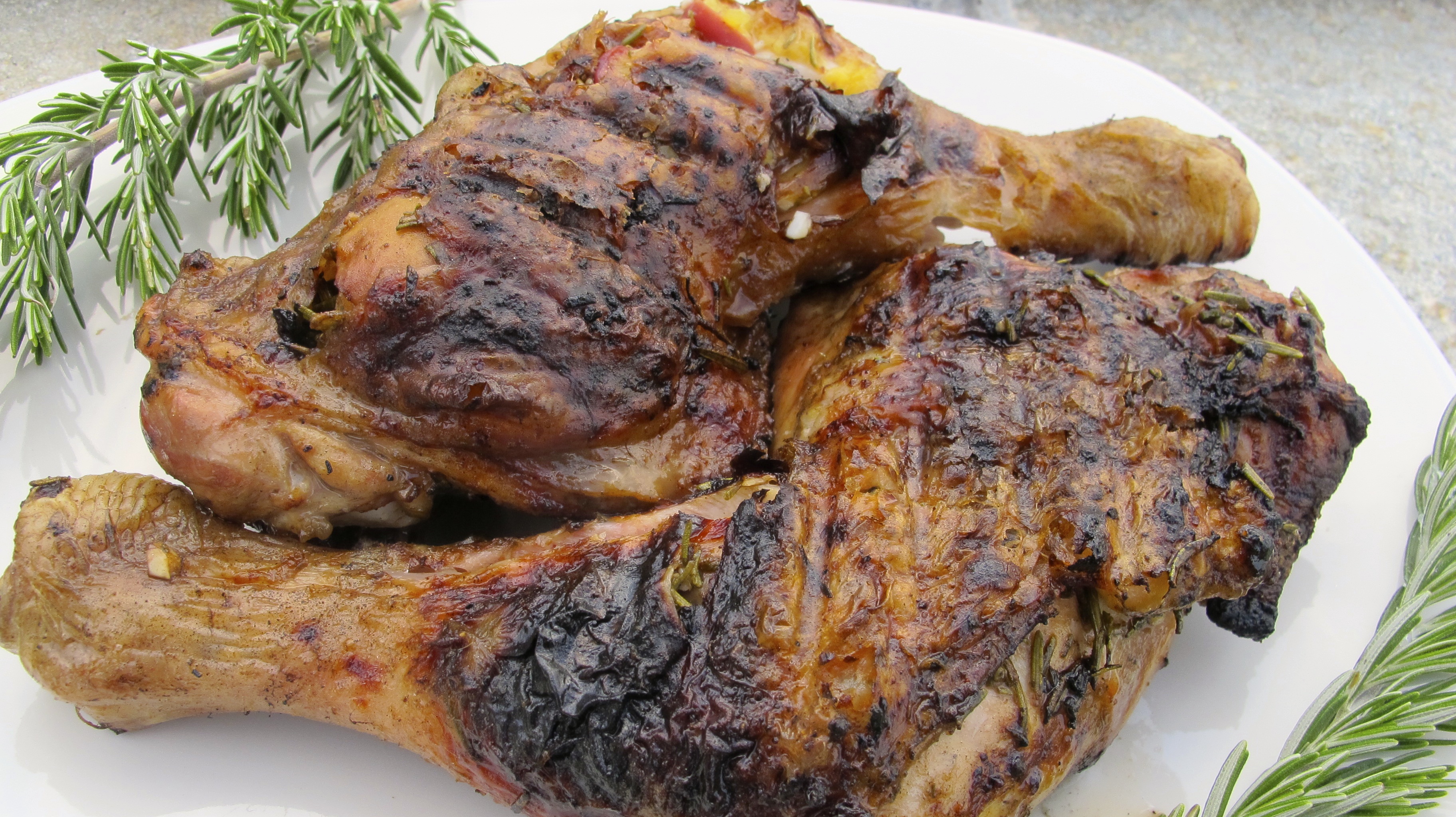 Buon appetito!