Have you ever wondered what happens when you overheat your custard for ice cream? It becomes sweet scrambled egg soup. This is the story of how my grandfather's christmas gift went from smooth to scrambled.
Rum raisin ice cream is my grandfather's (my American grandfather, not Italian) favorite flavor. Which makes it his favorite dessert as well, considering ice cream is the treat he loves most. So for Christmas, I decided that instead of making him a bag of truffles like I made everyone else (see that story and recipe here), I would make him a batch of homemade rum raisin ice cream. Now I was already going into this weak, because the Christmas before I tried making him mint chocolate chip ice cream, but it wouldn't freeze. I had to get this right.
The night before I began making the custard, I placed some raisins in a bowl of rum to soak overnight. This act provided a good start, but things wouldn't be too good for long…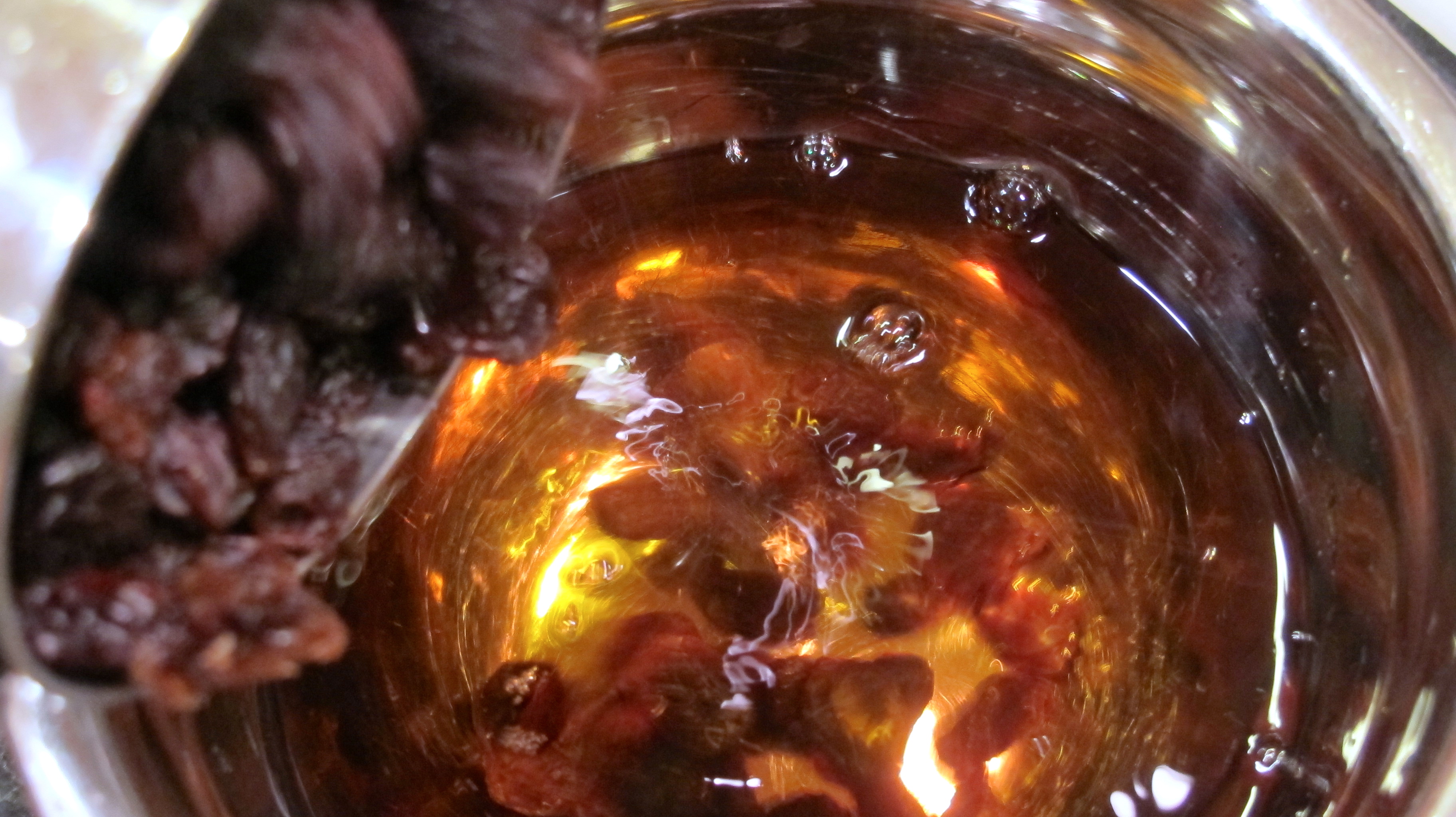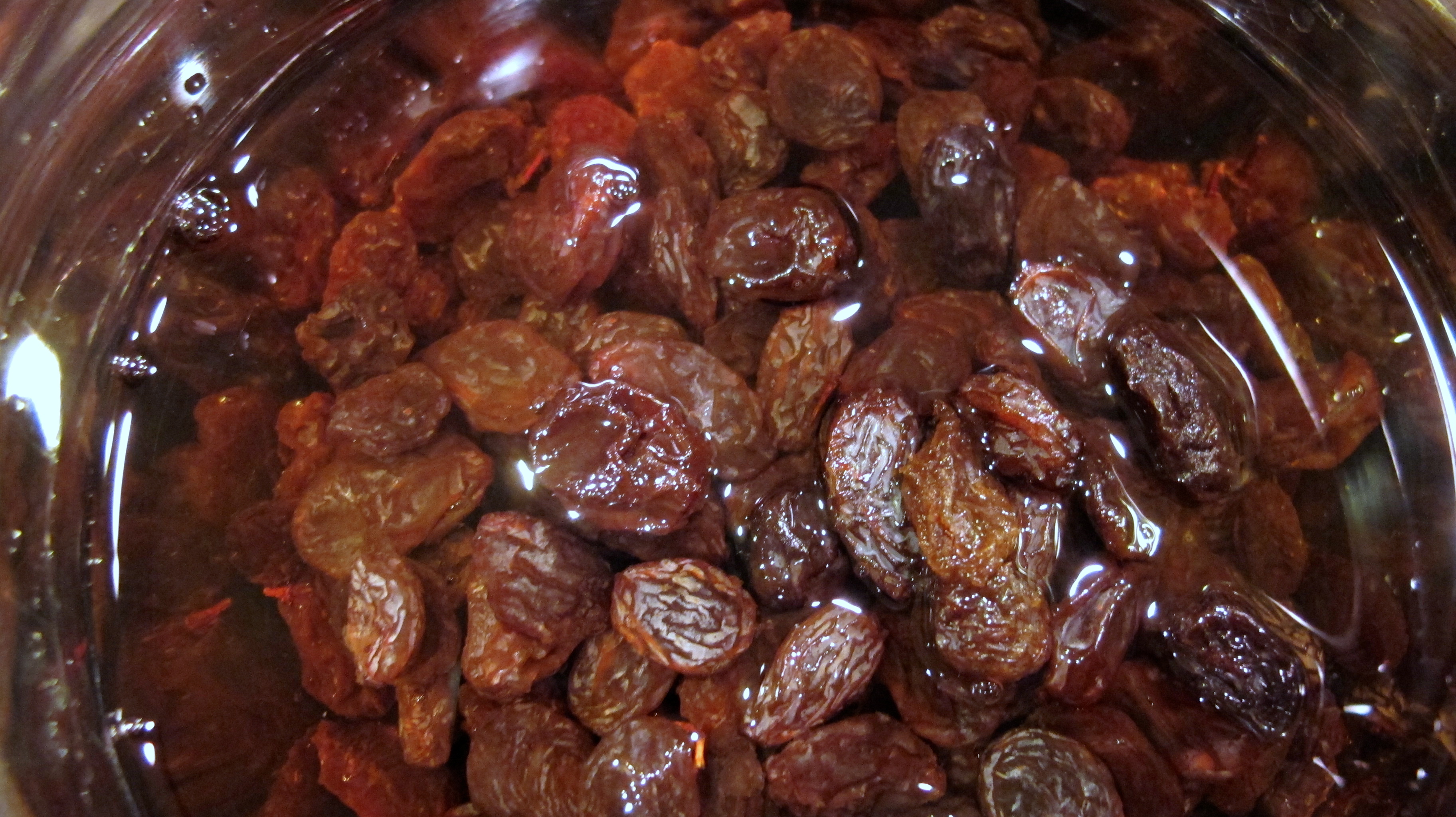 I had my usual ingredients set out to make the ice cream. Heavy cream, whole milk, sugar, and the raisins I had soaked in rum were all set out to work. I had my ice cream machine thingy chilling in the freezer to freeze the custard later on. I was ready to begin.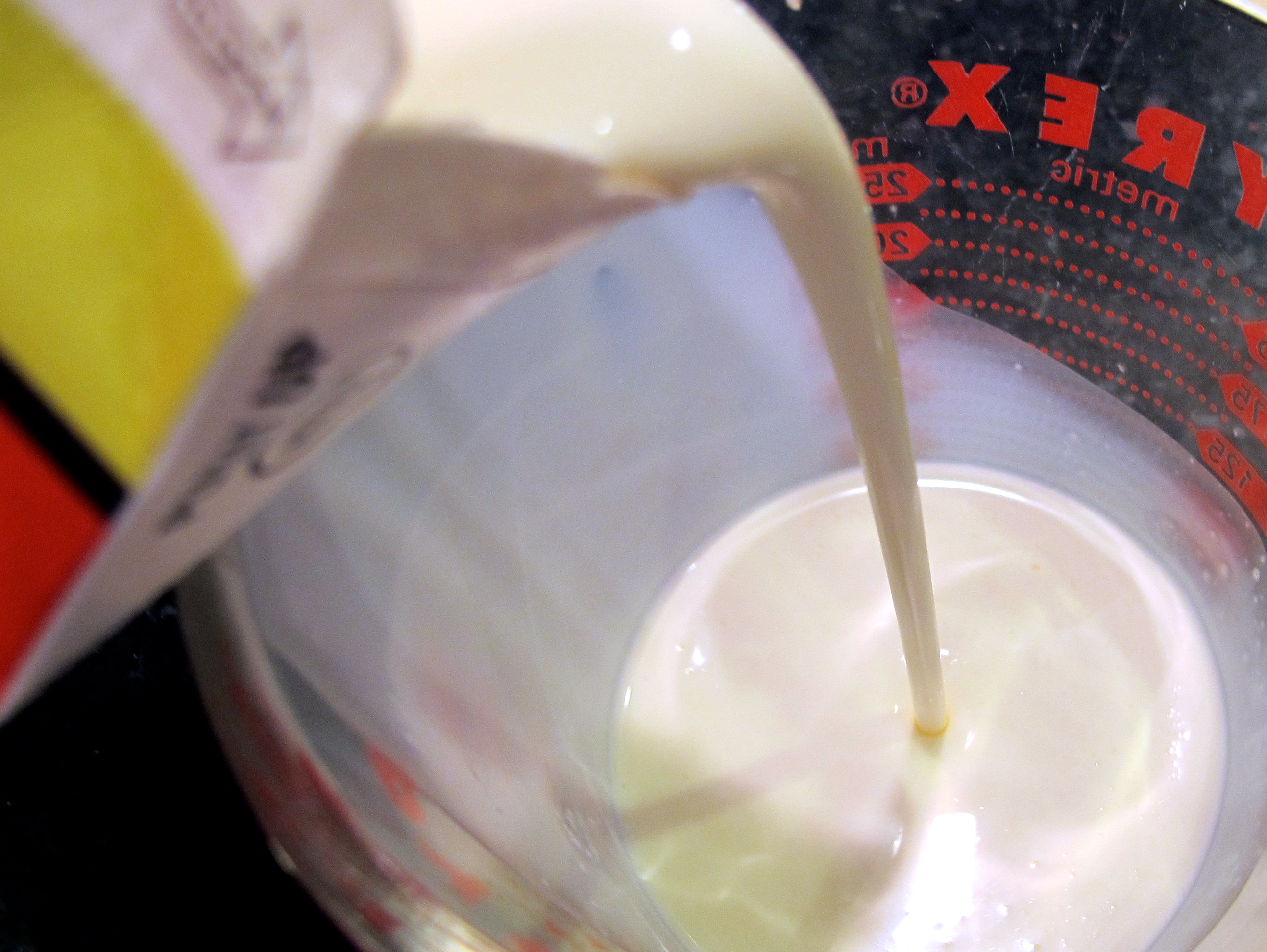 First, I whisked the egg yolks with the sugar. MISTAKE NUMERO UNO! The sugar must be whisked into the milk and cream instead.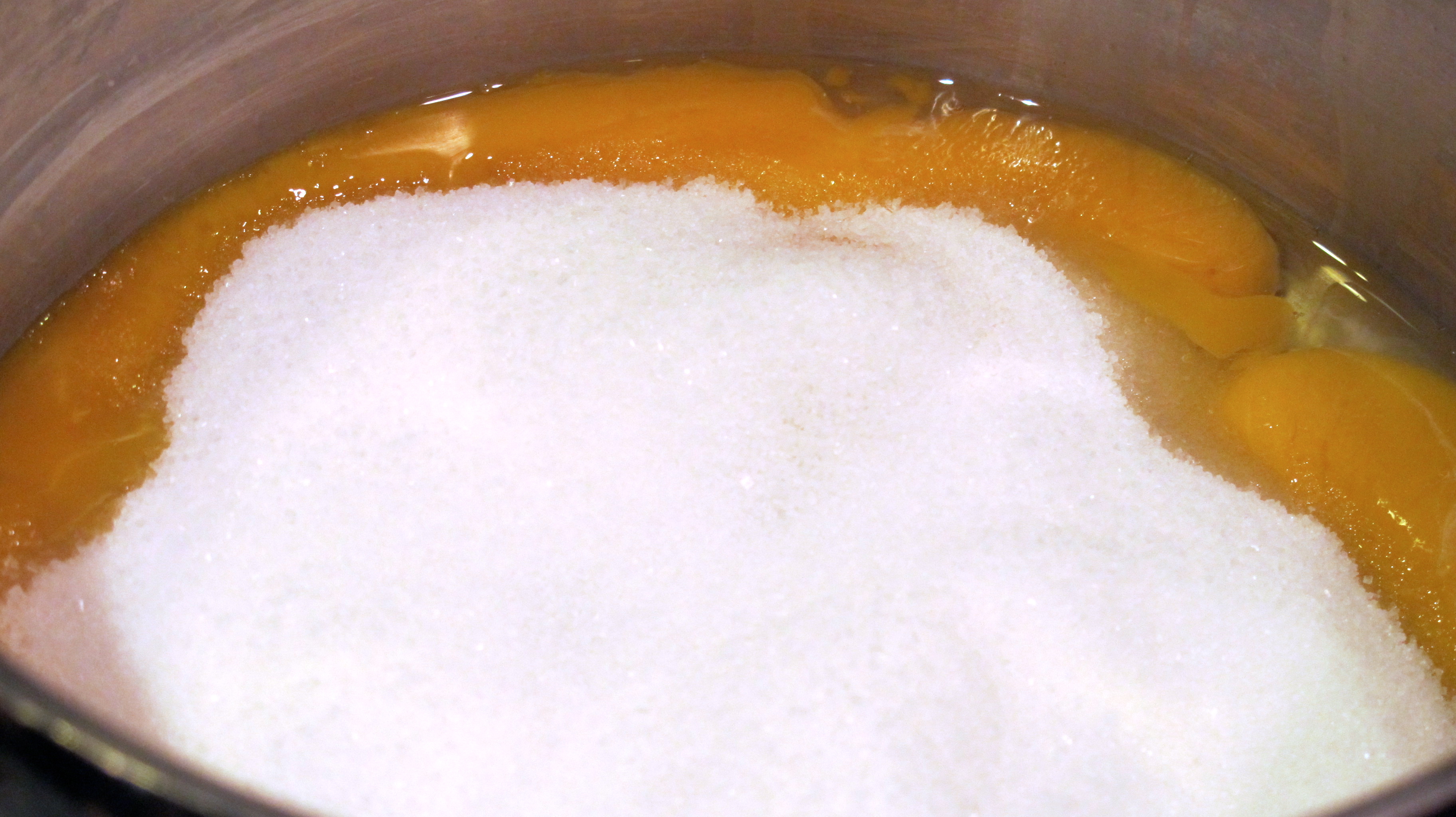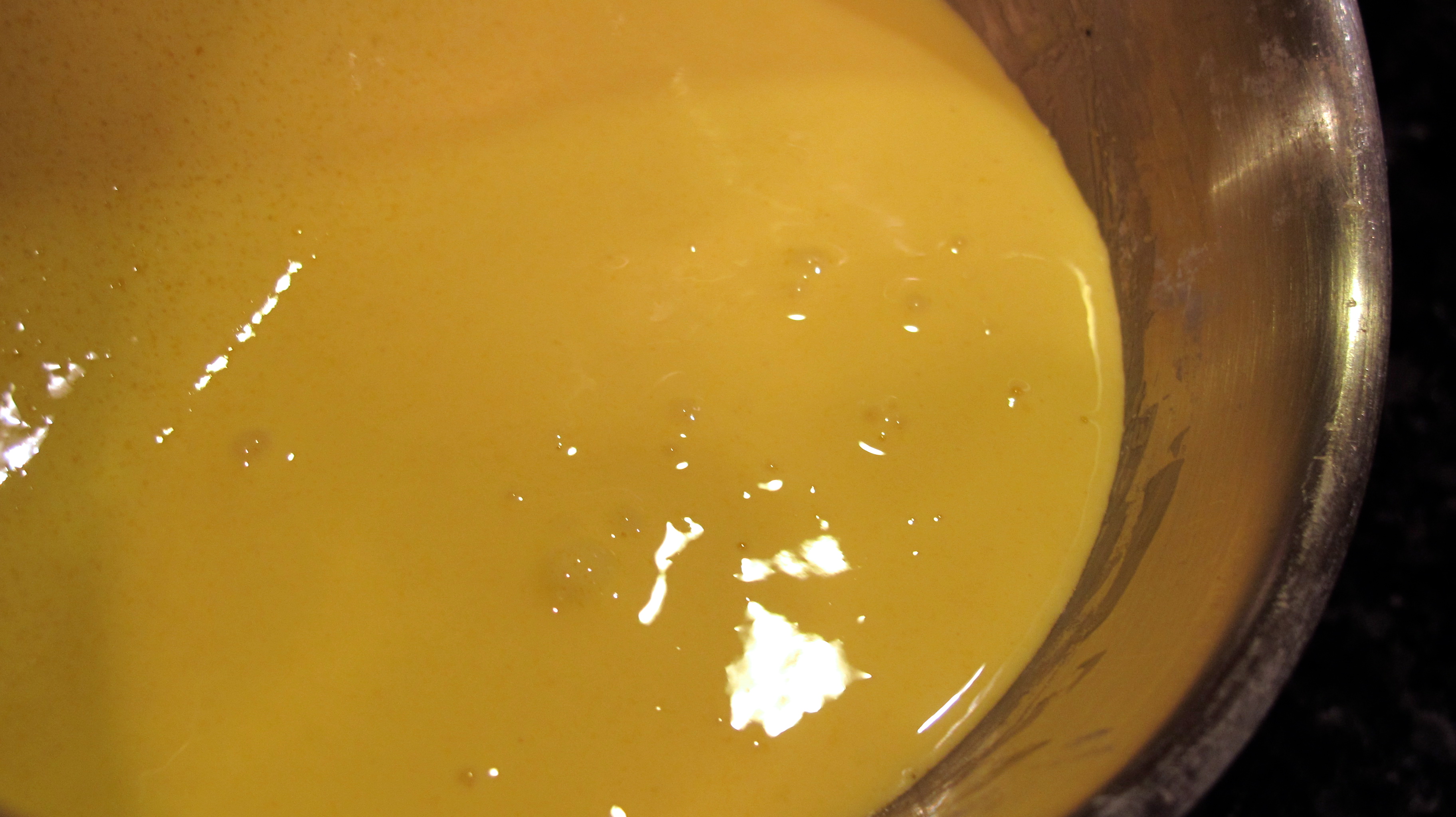 Already unknowingly on the road to failure, I proceeded to heat the yolks, sugar, milk and cream all at once. MISTAKE NUMERO DUE! The yolks must not be heated with the milk and sugar, but incorporated after the milk has heated and sugar has dissolved.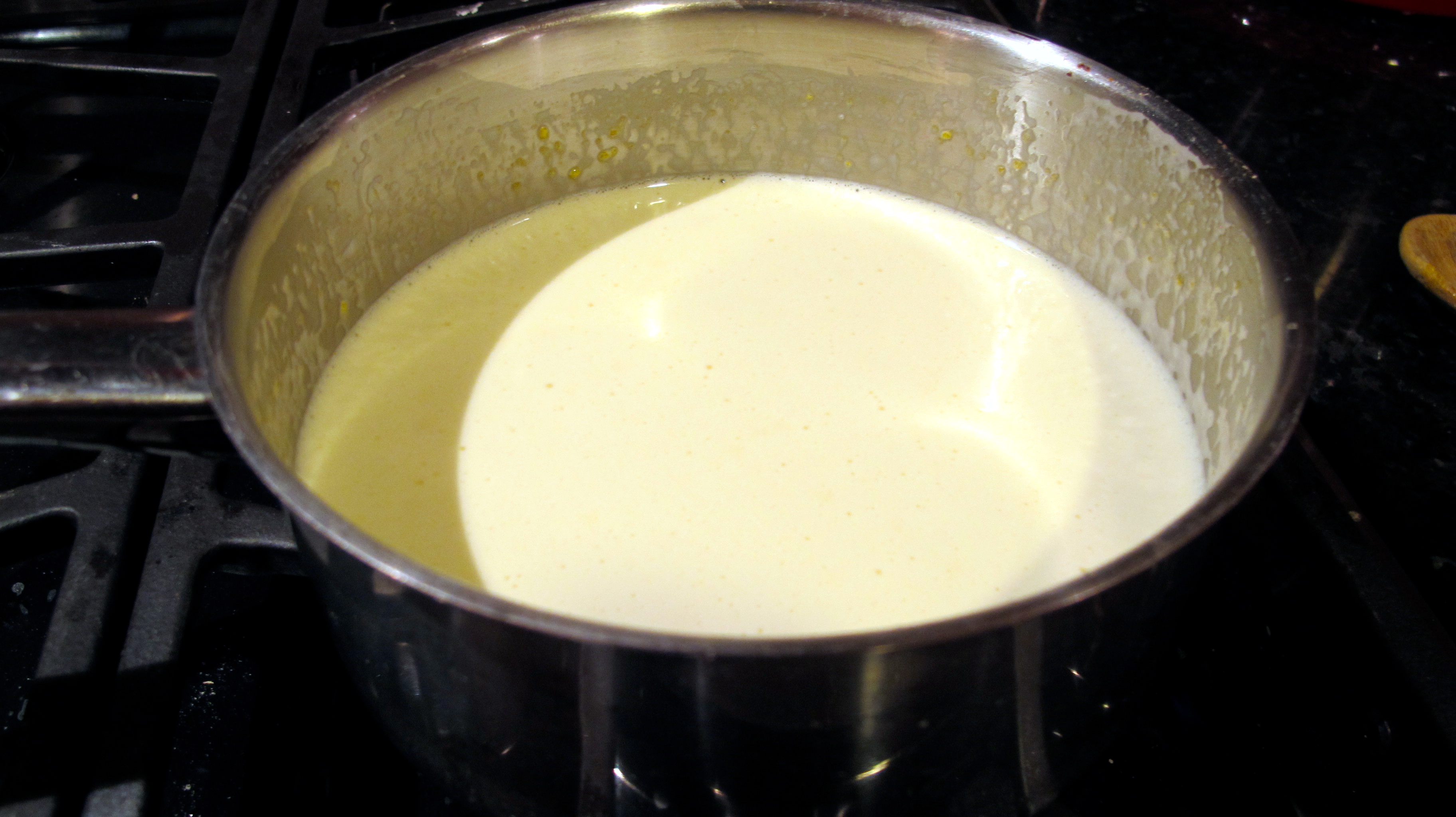 It started to foam instead of thicken, but I didn't really worry..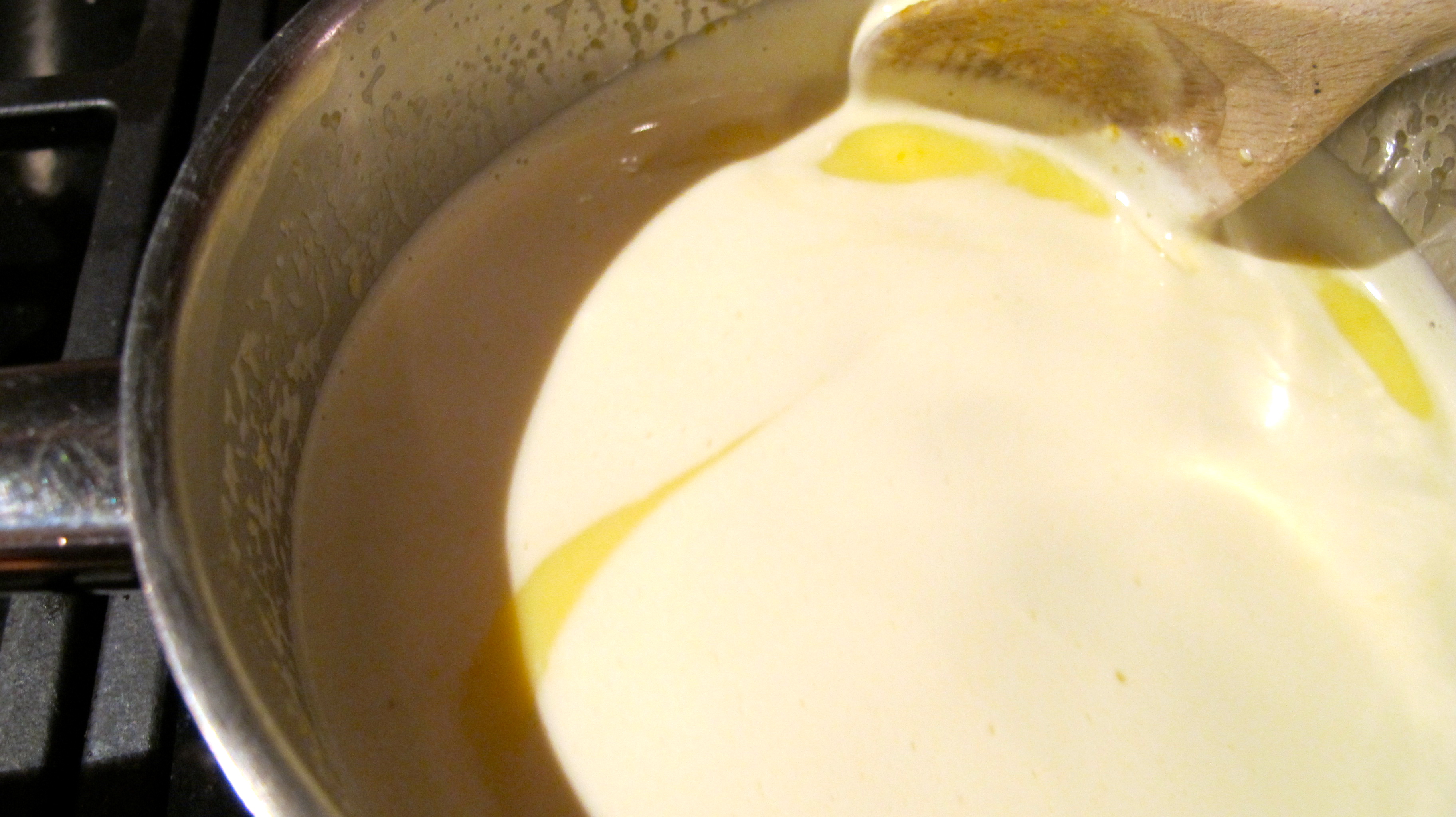 … Until I got this breakfast form of custard. The scrambled eggs (or, shall I say, "yolks") were tasty, but would they be frozen? Blehh.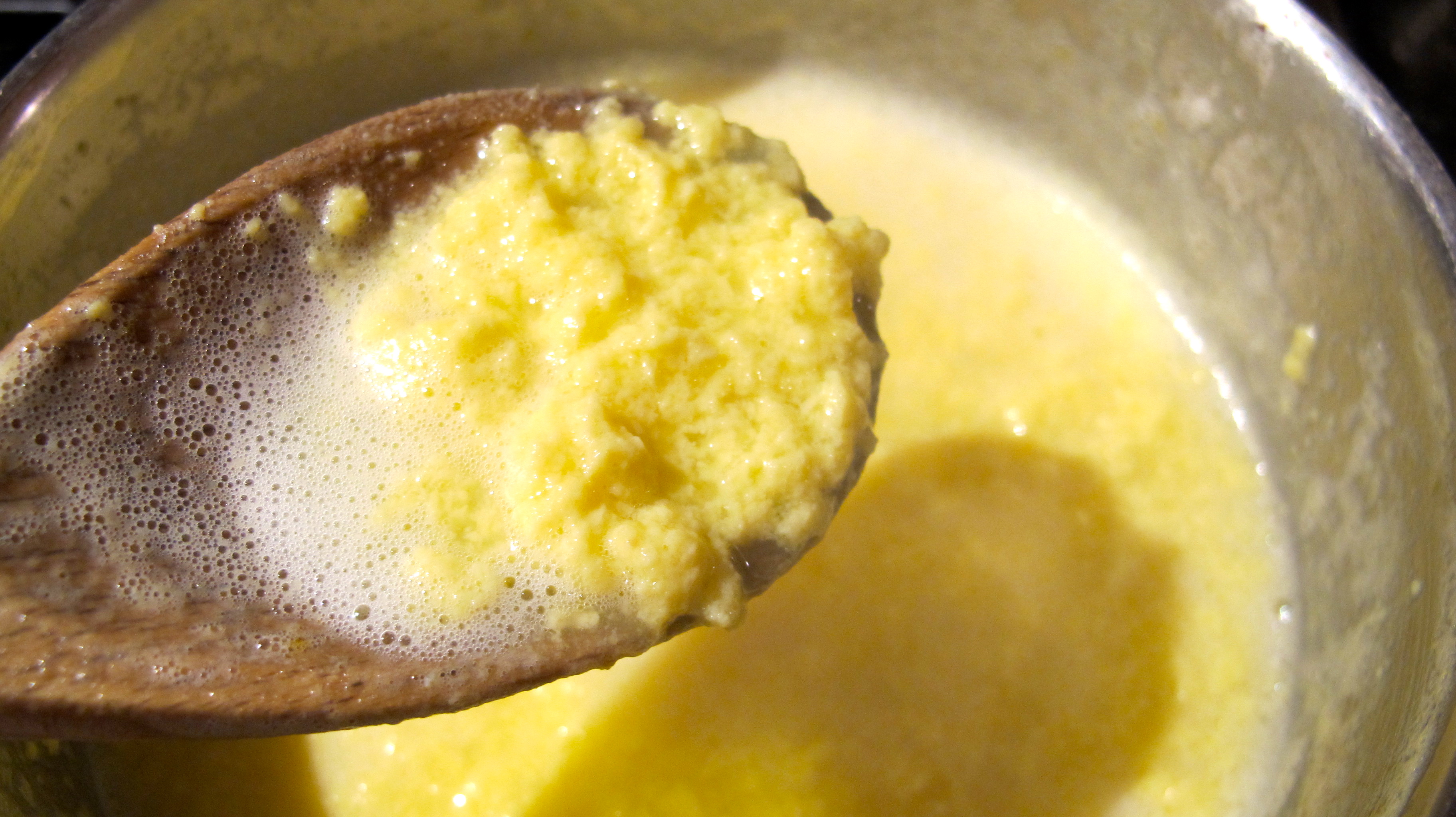 So in the end, I never did give my Grandpa his Christmas present. I tried making another batch of rum raisin ice cream the day after, and it came out soupy because I was out of whole milk, so I used 2% milk. With ice cream you can't cut out the fat! To be honest, I ate the soupy ice cream anyway, which made me feel guilty because I'm sure my grandfather would have eaten it as well. But I just couldn't give away rum raisin sludge as a present (and that is my excuse for not doing so).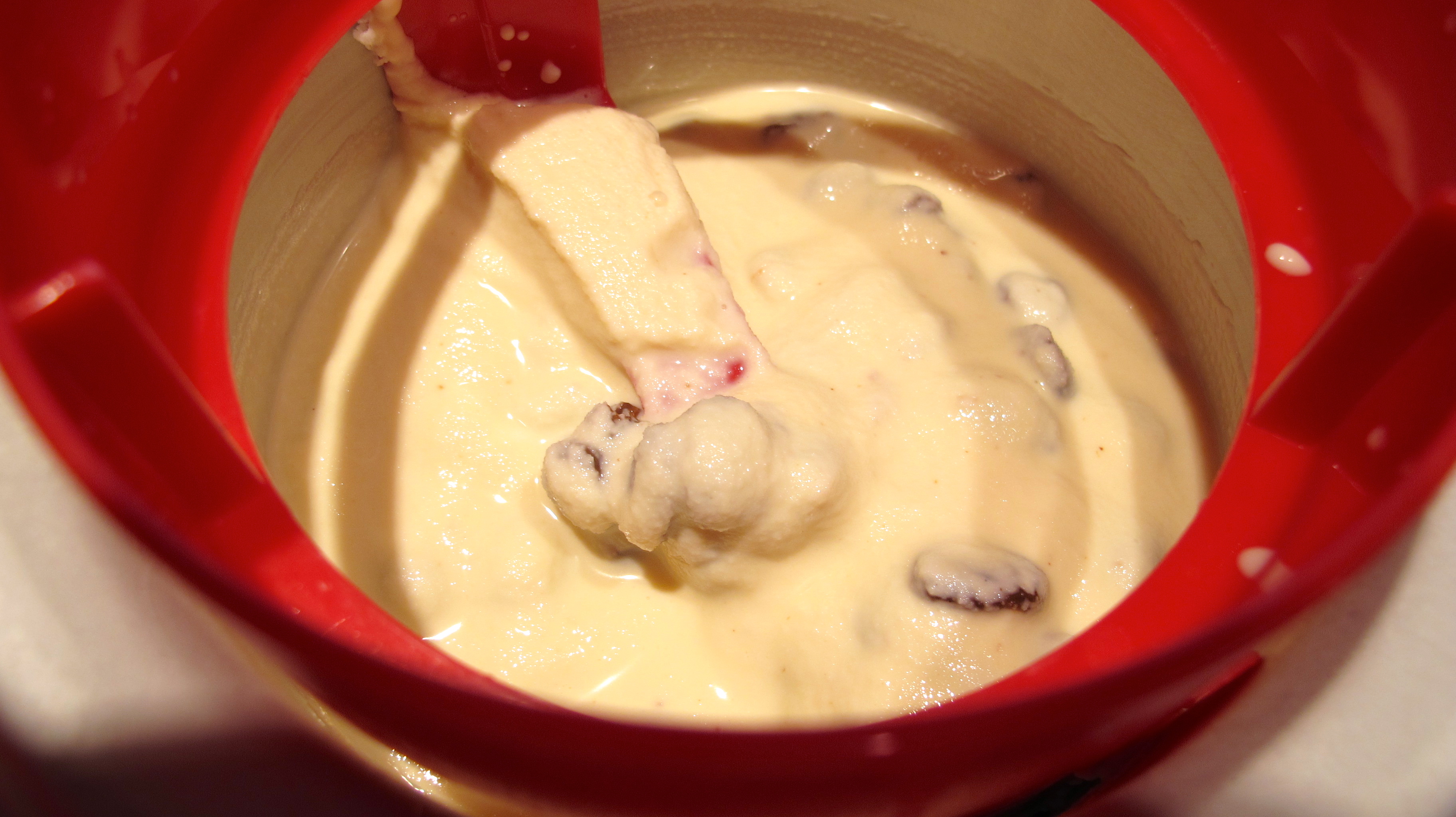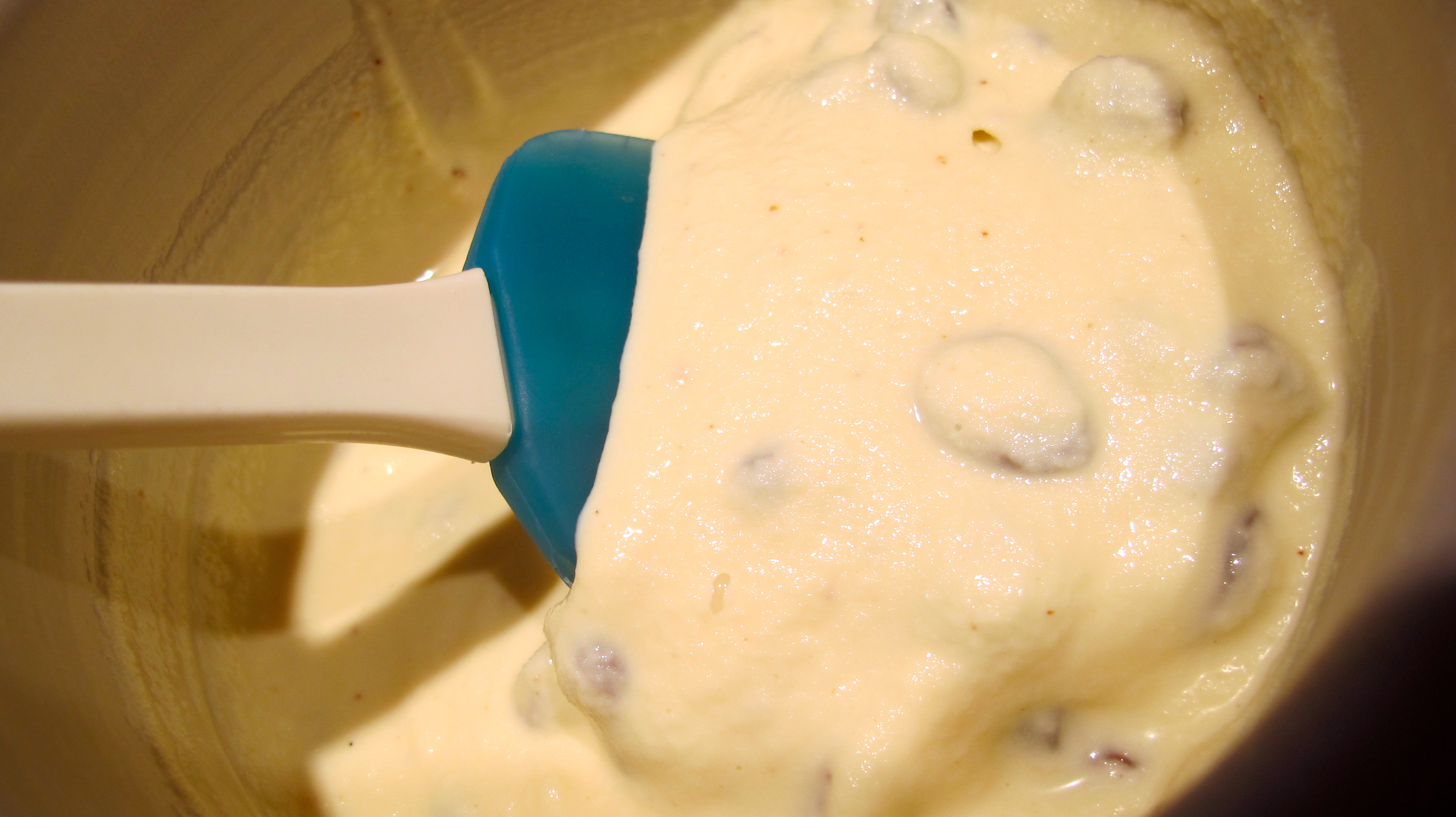 I really haven't been able to grasp an understanding of the science behind making ice cream until about a month ago when I made a batch of vanilla bean for a group of guests, after 3 years of having my ice cream maker (see my latest ice cream recipe: Vanilla Bean Ice Cream). I'm not sure if making ice cream requires too much cooking chemistry knowledge, is too complicated, or if it's just not my forte. But it sure is an exciting work in progress!