It's odd to think of mushrooms as being in a specific food group. They're classified as vegetables in cooking mostly due to their high nutritional value and low calorie level, but they're not plants. Scientifically, they make up an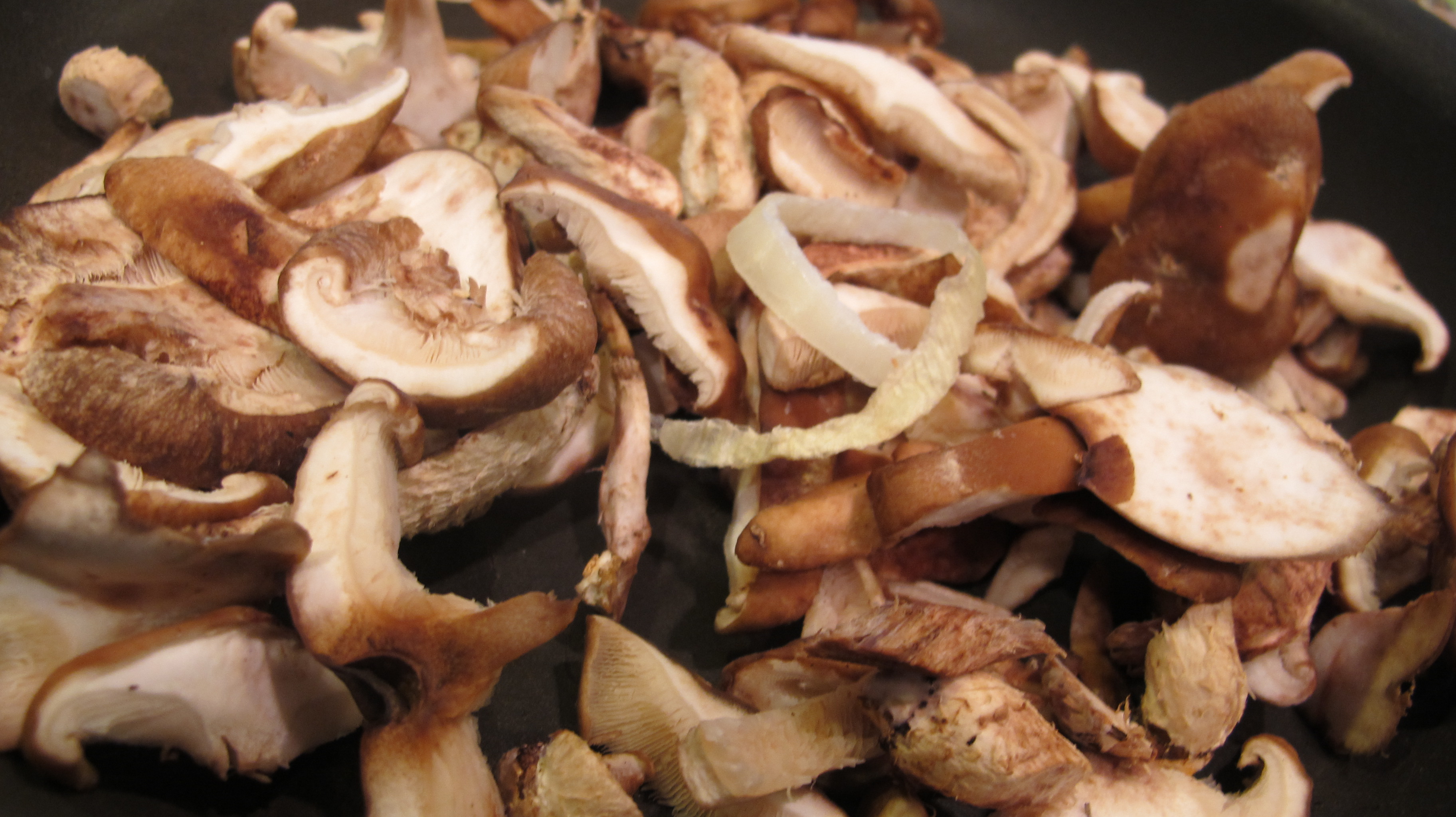 entirely different kingdom on their own.
Mushrooms are a great compliment to so many different meats, fishes, and grains. This simple recipe to make a delightful little mushroom and onion salad can be what makes a rib-eye, filet mignon, or rack of lamb something more.
I pulled this recipe "out of the hat" (the hat is my head, in this case) when there was a package of mushrooms sitting in my refrigerator for no specific purpose. Usually, when we eat mushrooms, they are the ones my Nonna cans in olive oil. However, those are richer, and can't be used as much as fresh mushrooms.
Mushroom-Onion Sauté
Mushrooms (any mix of bella, porcini, shiitake, white mushroom, or crimini)
Yellow Onions
Olive Oil
Garlic
Parsley
Salt and Pepper
Chop the onion into thin rings.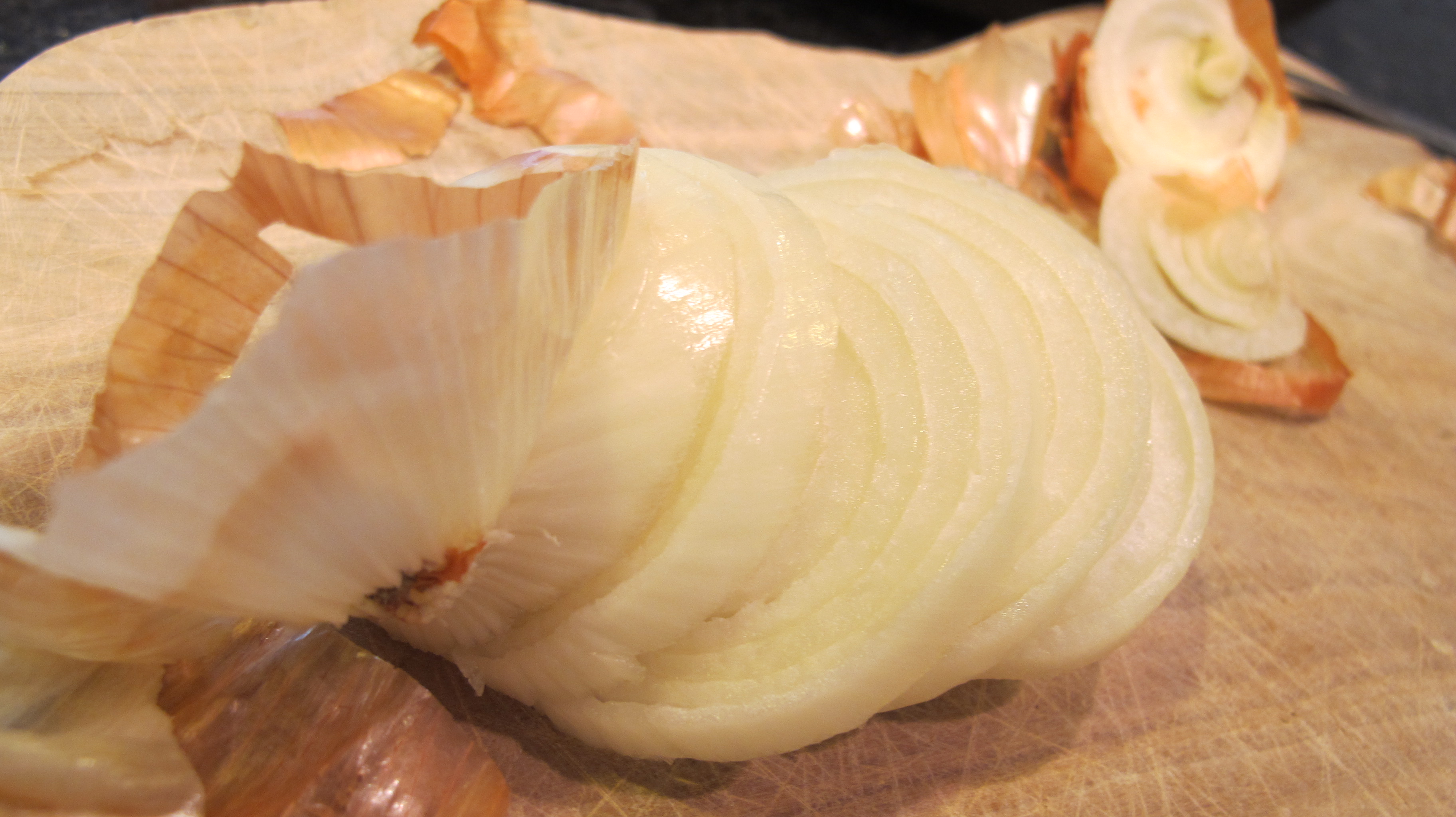 Heat the garlic cloves in olive oil over low heat until the garlic softens.
Add the sliced onion and mushroom and turn the heat up a notch. Add a pinch or two of salt.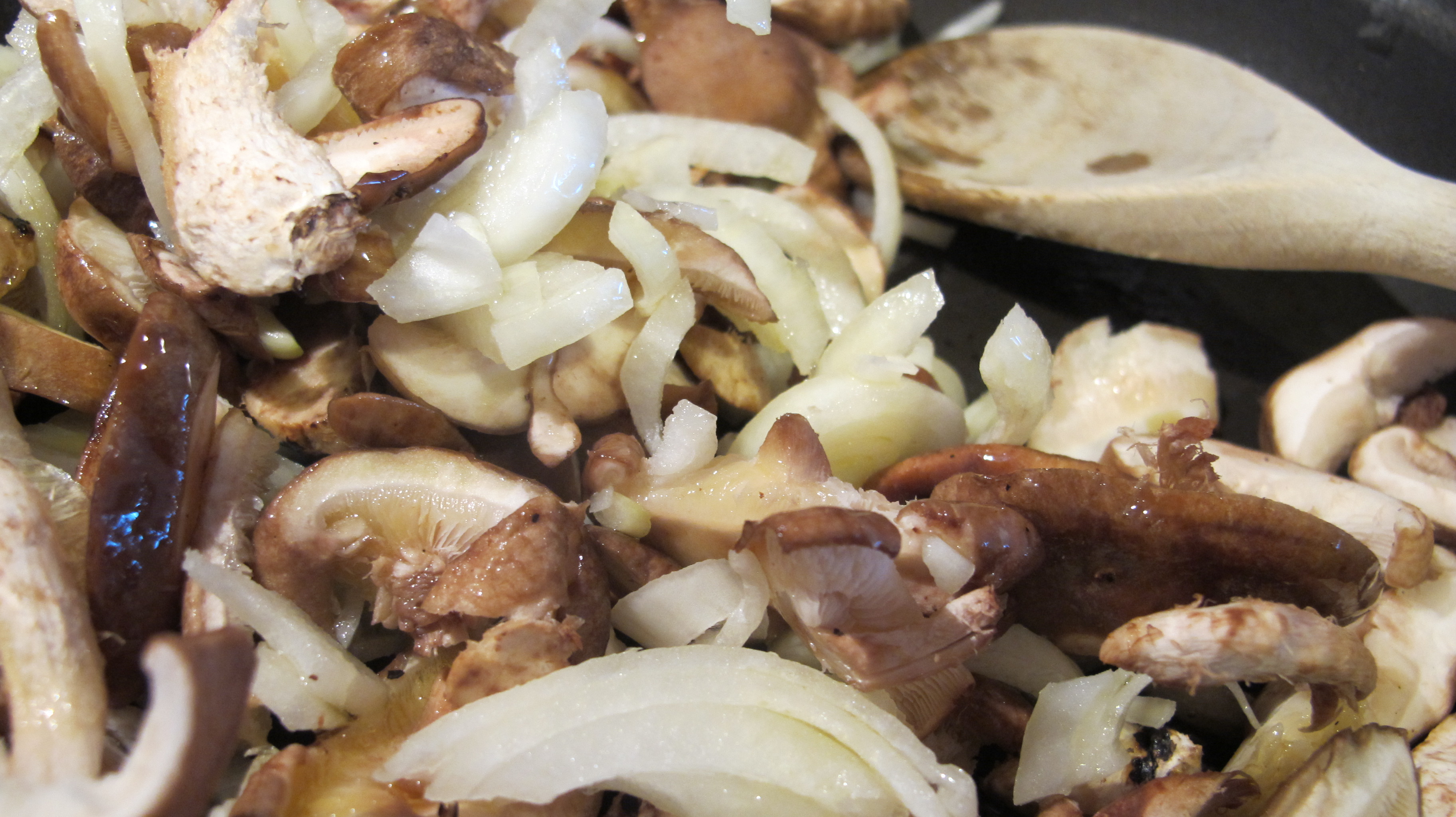 Continue to heat the onion and mushroom until both are soft, and the onions have caramelized in the oil.
Add chopped parsley and freshly cracked pepper.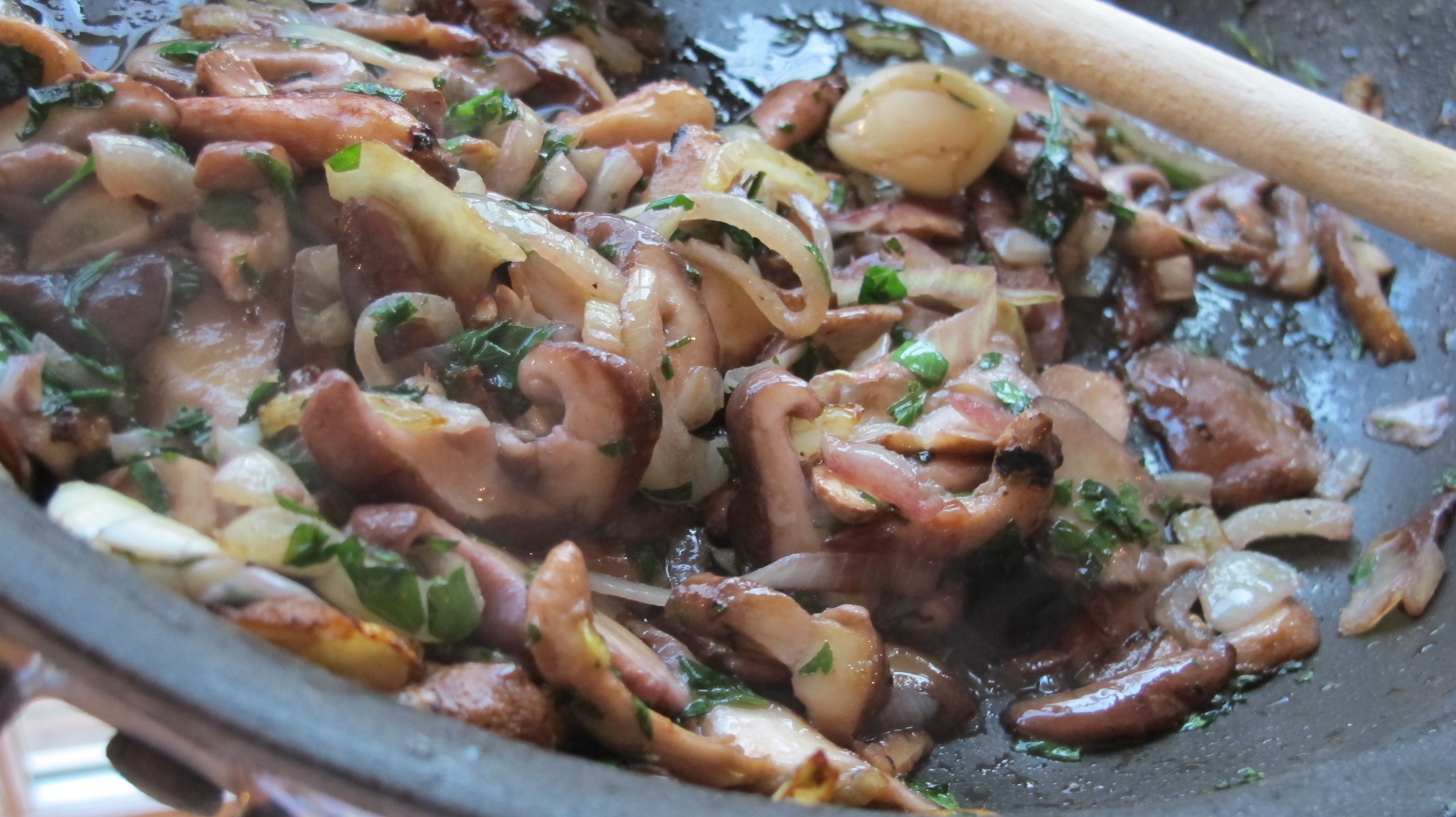 Serve with a nice slab of red meat, or enjoy as is!