This recipe is a very simple, healthy banana bread recipe that only requires one bowl.
I'd call buckwheat flour to be an "emerging ingredient". The hearty grain seems to be gaining much popularity, specifically for pancakes. It's a nutty flavor, and produces a fluffy texture in breads and cakes. My family has recently been experimenting with different flours other than plain old white, and I have to say I enjoy an extra kick of flavor from the different flours used in my breads and cakes.
This banana bread is a very healthy, nutritious breakfast treat that goes well with a cold glass of milk, or hot cup of joe. I make it every now and then to switch things up from normal banana bread.
Buckwheat Banana Bread
3/4 cup Buckwheat Flour 

3 tbsp. Sugar
1/4 tsp. Baking Soda
1/4 tsp. Salt
1 egg + 1 egg white
1/3 cup Olive Oil (or canola)
1/2 tsp. Vanilla
2 large, ripe Bananas (1 cup)
3 tbsp. Honey
1/2 tbsp. Cinnamon
1/2 cup Walnuts
1/2 cup Raisins
Preheat the oven to 350 degrees F.
Mix together the buckwheat flour, sugar, baking soda, and salt in a large bowl.
Whisk in the egg, egg white, olive oil, and vanilla.
Mash the banana. Adding a touch of water to mash it will help make the process easier, or the use of a food processor.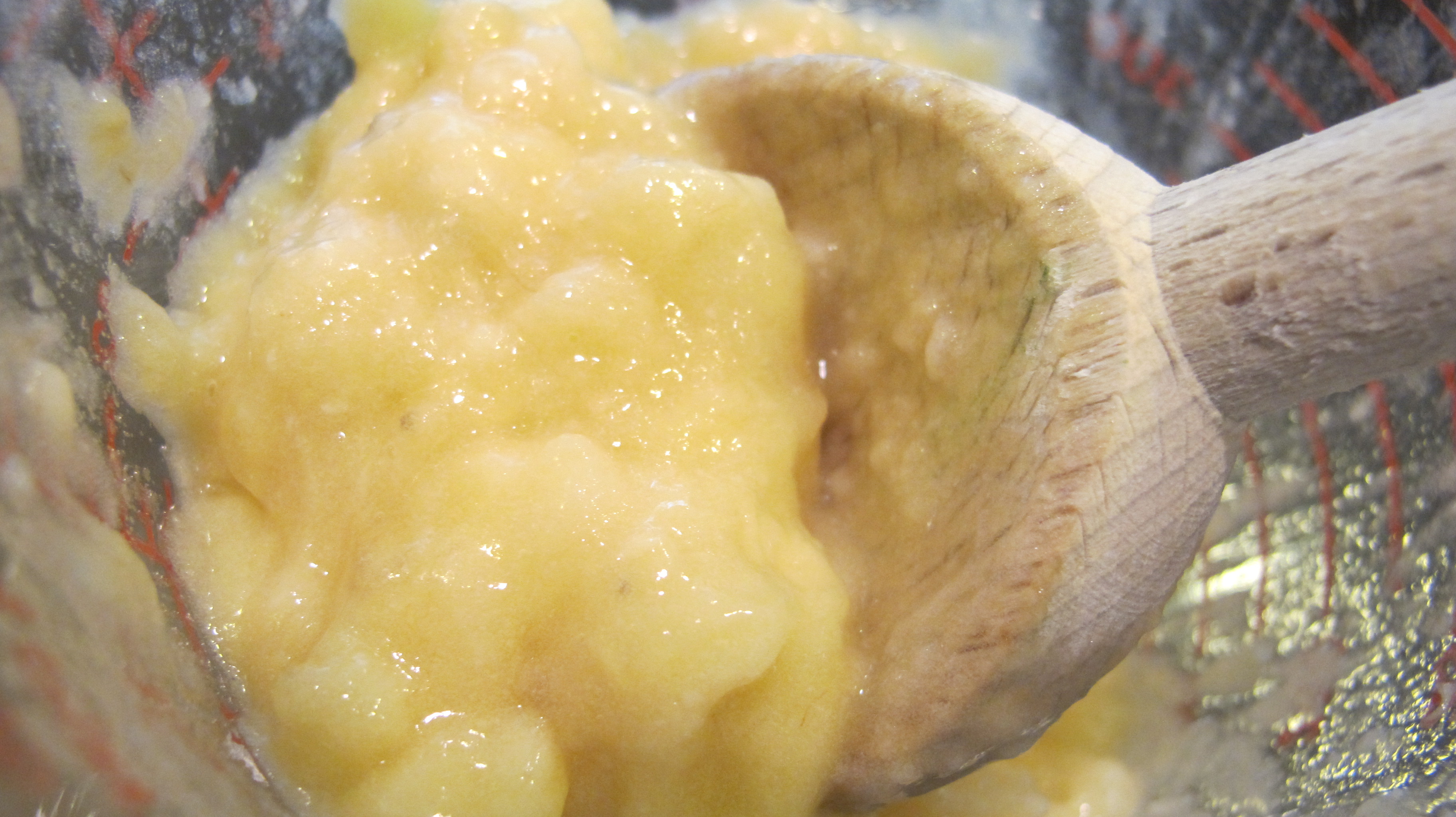 Add the banana, honey, and cinnamon to the mix.
Roughly chop the walnuts.
Add the walnuts and raisins to the mix and stir.
Grease a 10″ x 5″ loaf pan with butter or cooking spray.
Pour the mix into the pan and sprinkle some extra whole walnuts on top.
Bake for 25 minutes, or until a toothpick will come out of the cake clean.