The salt farms, or Saline, of the town of Trapani are picturesque. These ponds have been in production since 1488, long before Italia was a country and Columbus sailed the ocean blue. Beautiful pools of salt, in a variety of blues and pinks, bask in the sun along side spinning 19th century windmills. The salina sits on the southern most tip of Sicily, practically on the same latitude of Northern Africa. It looks out on a breathtaking Mediterranean sea, and the neighboring Egadi Islands.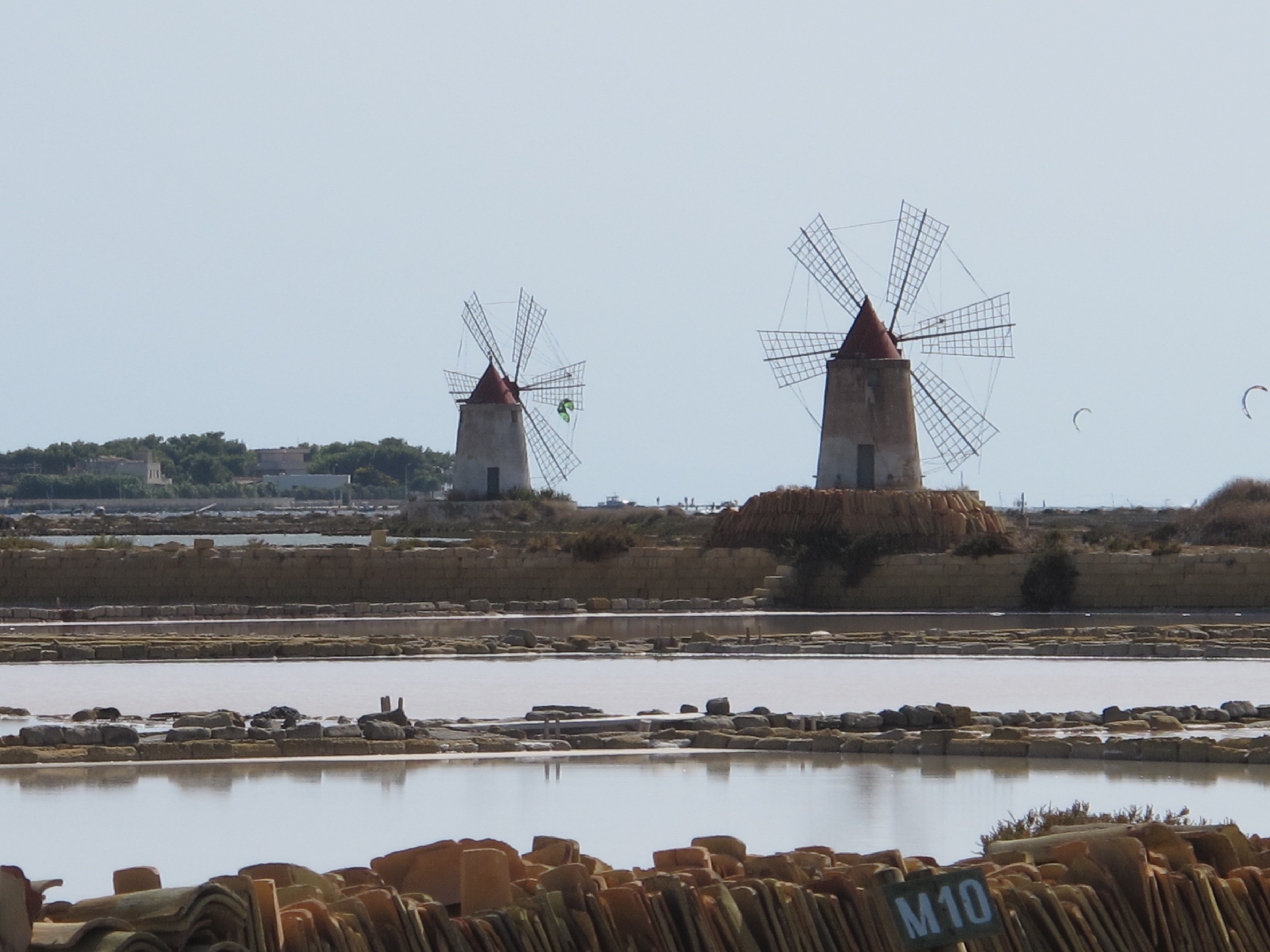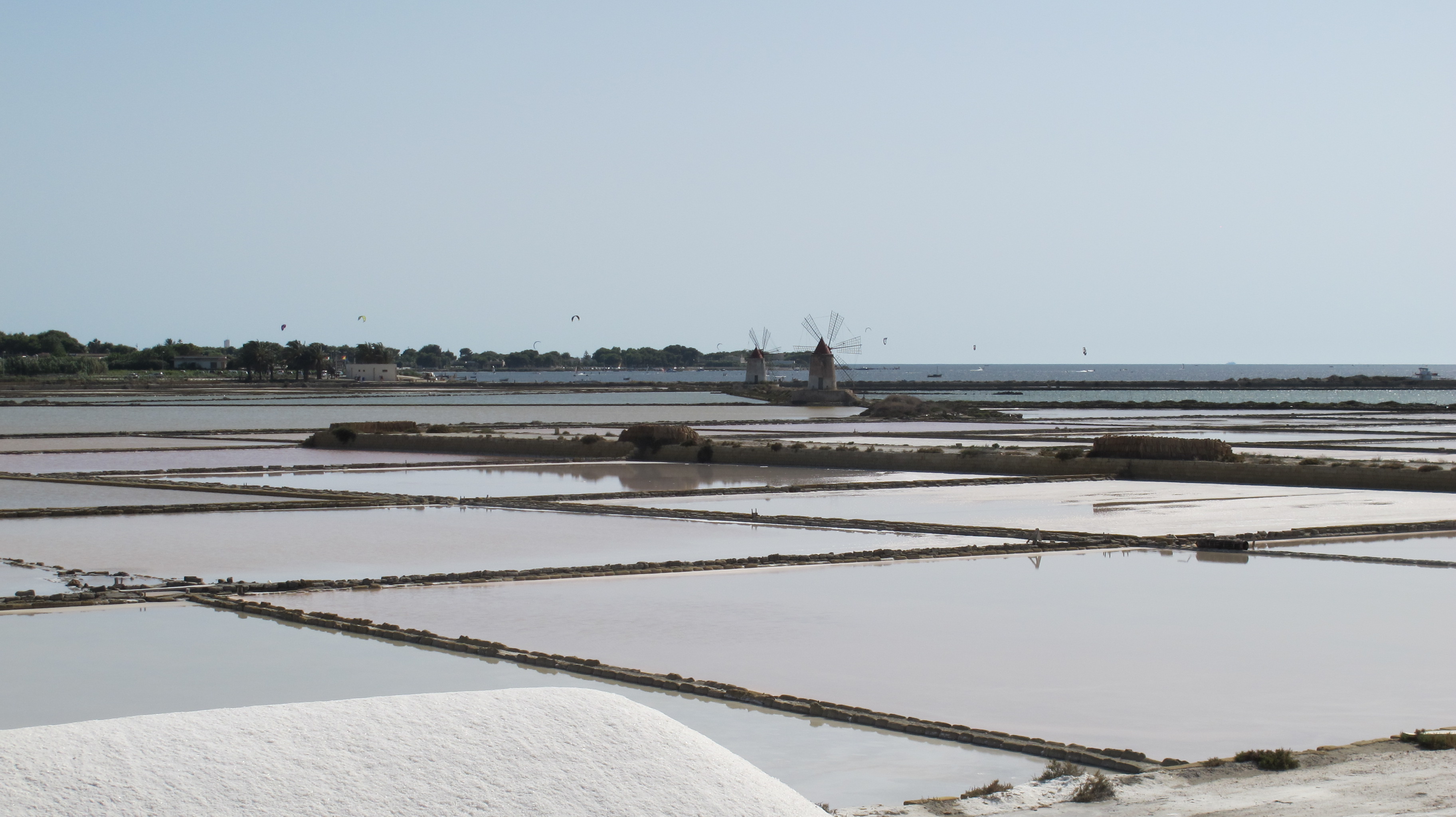 My family and I visited this salt farm twice during a week-long trip to Sicily over the summer, just because we thought
it deserved a second look. The second time around we got to take a sneak peek at the inside of the fascinating windmills. These windmills are used to pump sea water from pool to pool. Each pool is at a specific moment in the timeline of making salt, and thus each has a different color. The glorious pinks are produced by a halophilic bacteria that builds up as the salt level increases, because the bacteria is so attracted to the salt. Someone once informed me that this bacteria is the same one that gives flamengos their pink color, but good thing I researched it because it does not seem to be true. However, it would be very cool.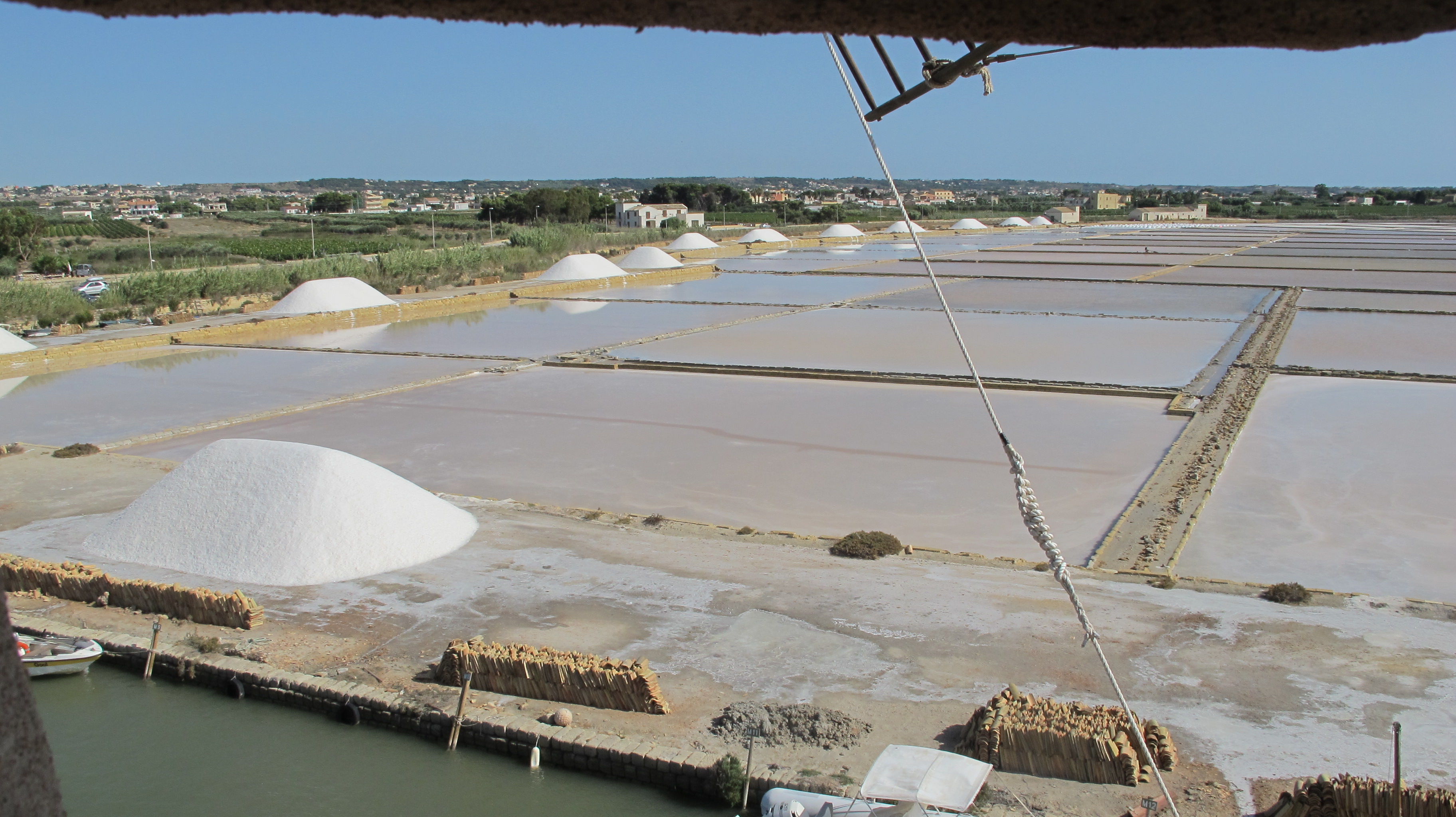 Once the pool has generated as much salt as possible, the workers pile up these great mounds of salt, and leave them out to dry for an entire year! Now you may be wondering what the heck they will do during the colder winter months, when there is a lot less business and sun. After all, the ingredients on their salt products are always "wind", "sun", and "water". In order to protect the crystals, they take traditional clay Italian roof tiles, which the country is full of, and lay the tiles to create a cover over the mounds of salt.
We weren't attracted back to the Salina simply because it was an interesting place. To have me crawling back, they have to offer something good in the food category as well. I think my trip to Sicily was one of the best seafood experiences I have ever had in my life (although, I'm only 15, so that's not saying much). The salt farm's restaurant offered the morning's catch of fish, fresh from the surrounding sea. Their traditional Sicilian plate of appetizers really blew my mind. Simple tastings of prepared fish, such as smoked trout and calamari salad, were complimented by slices of Sicilian oranges. Che gusto!