People tend to be drawn to Switzerland by the towering snow-capped Alps, the stunning blue lakes, or, if you are on the wealthy side, their banks. However, their cuisine is shadowed by their Italian and French neighbors, and all most people know is that they make good chocolate and cheese.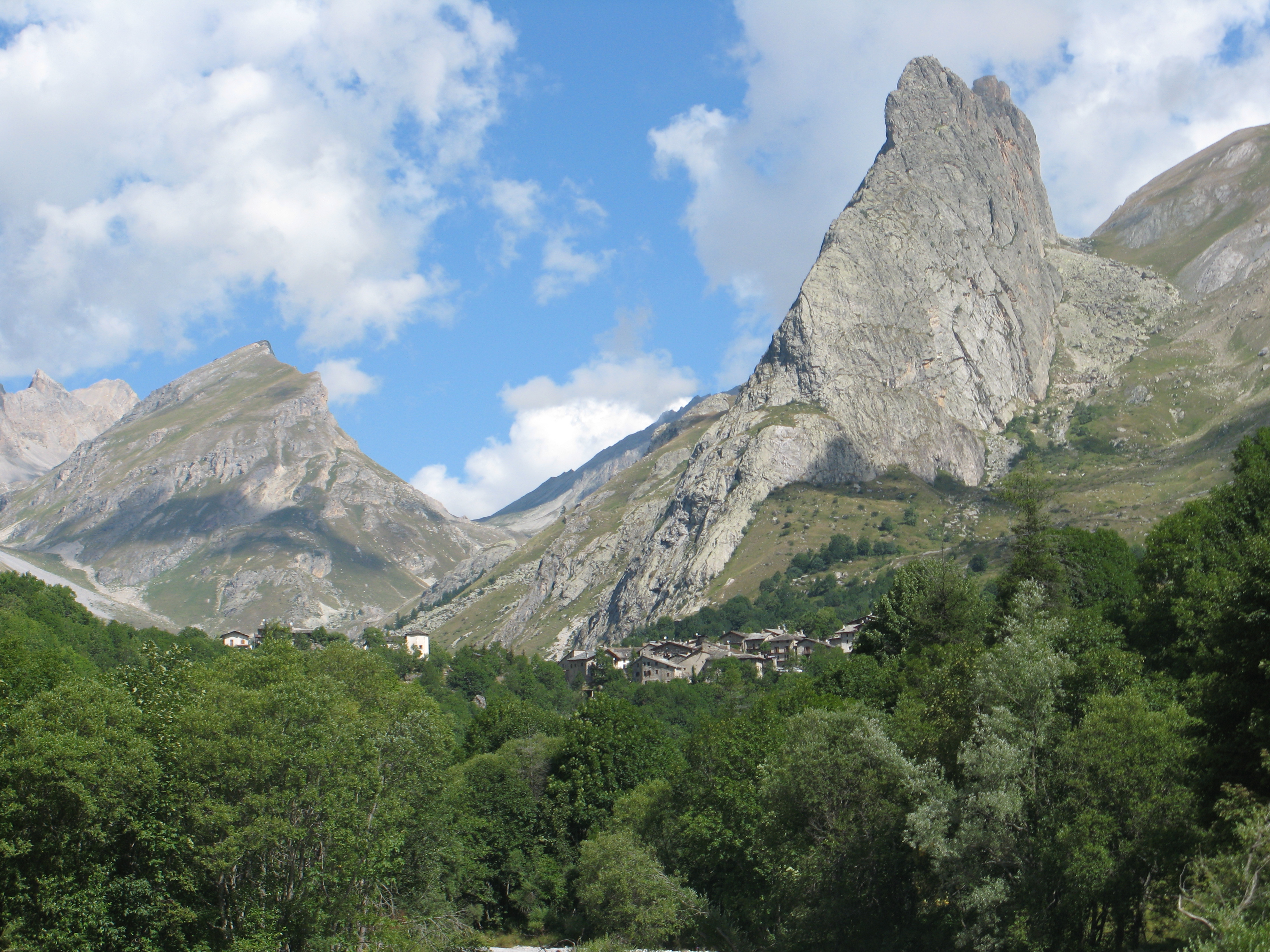 You may be surprised to know that I found better bread in Switzerland than Italy. The Swiss use earthy, nutty flours that produce very brown, natural-tasting loaves. The pane from Valle Maggia is a favorite of mine, and I have yet to understand what makes it so good.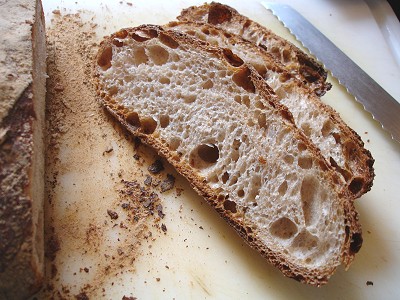 Just looking at that bread screams mountains and skiing to me. Their bread sure does compliment their terrain, and knack for long hikes and ski trips. But the Swiss are also big advocates of utilizing many different whole grains, which I found, is evident at breakfast.
If you opt not to grab a slice of swiss bread with a hunk of  gruyere for breakfast, you can always grab a bowl of muesli. Muesli is a simple mixture of oats and fruit that comes more from the German side of Switzerland. It's incredibly good for how simple it is. I'll blow through 5 bowls in one sitting, so I can feel more Swiss myself! The part I like best about Swiss cuisine is how they use a lot of natural, raw ingredients and whole grains. It goes so well with the fresh mountain air.
Homemade Swiss Muesli   (a recipe adapted from Eating Well):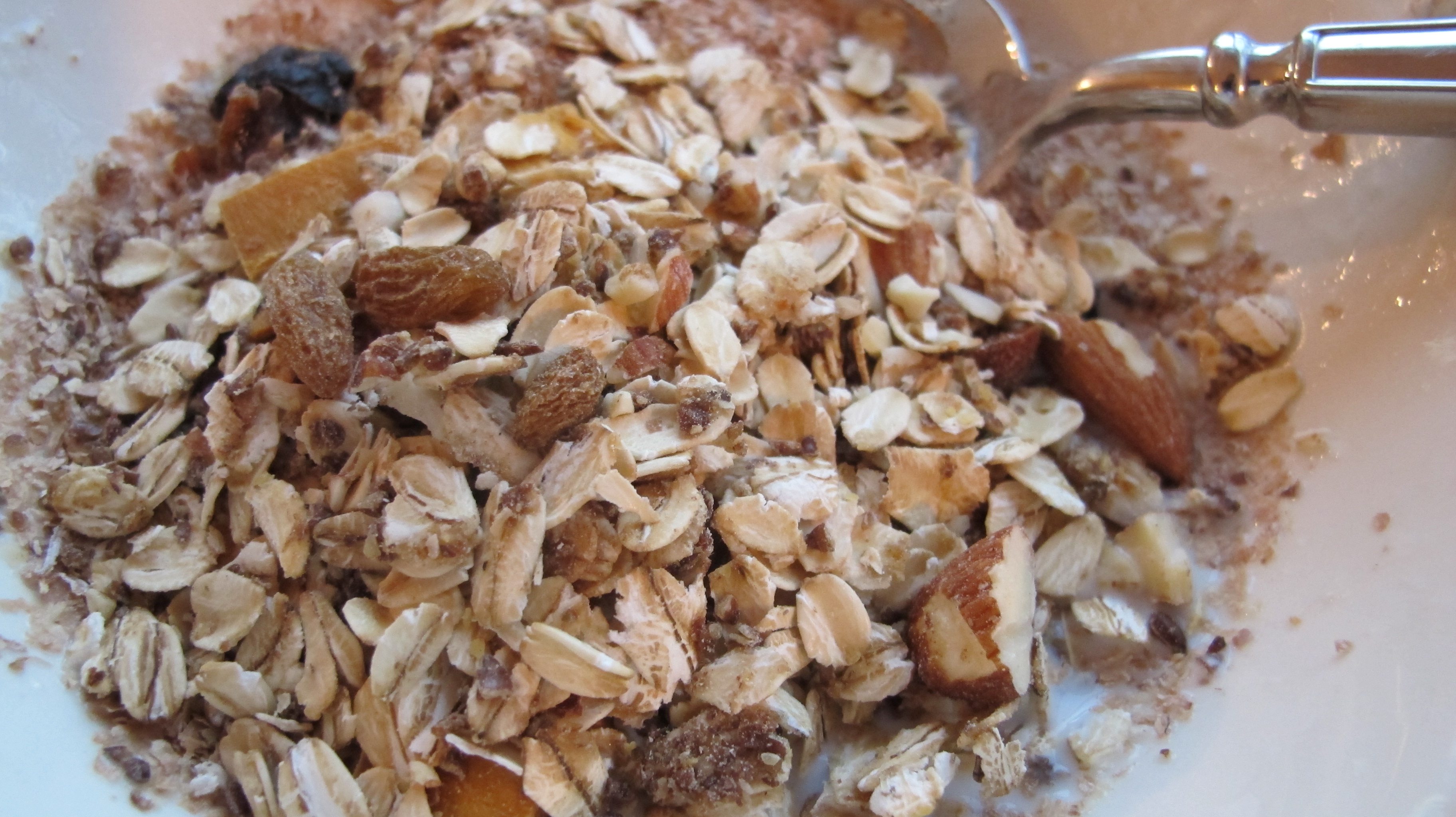 5 cups Long-Rolled Oats

1/2 cup Ground Flaxseed
1/2 cup Almonds
2 tbsp. Honey
1 tsp. Vanilla
 Dash of Cinnamon
Dried Fruit (I use Dried mango, raisins, prunes, dates, and cranberries)
Preheat the oven to 350 degrees F.
First, if you have regular flaxseed, and not ground flaxseed, then grind the seeds in a blender fitted with a steel blade.
Combine the oats, flax seed, and almonds.
Place the mixture in a large pan, nicely spread out, and put it in the oven for 10 minutes.
Chop your selection of dried fruit into small pieces. I highly recommend using dried mango as one of the fruits.
Pour the honey into a bowl and microwave for 10 seconds. Add the vanilla and a dash of cinnamon to the honey and mix.
Drizzle the honey mixture over the muesli, and mix it in. Add the dried fruit to the muesli, and place it back in the oven. Turn off the oven, and let the muesli sit in there until the oven is completely cool, or about 1 1/2 hours.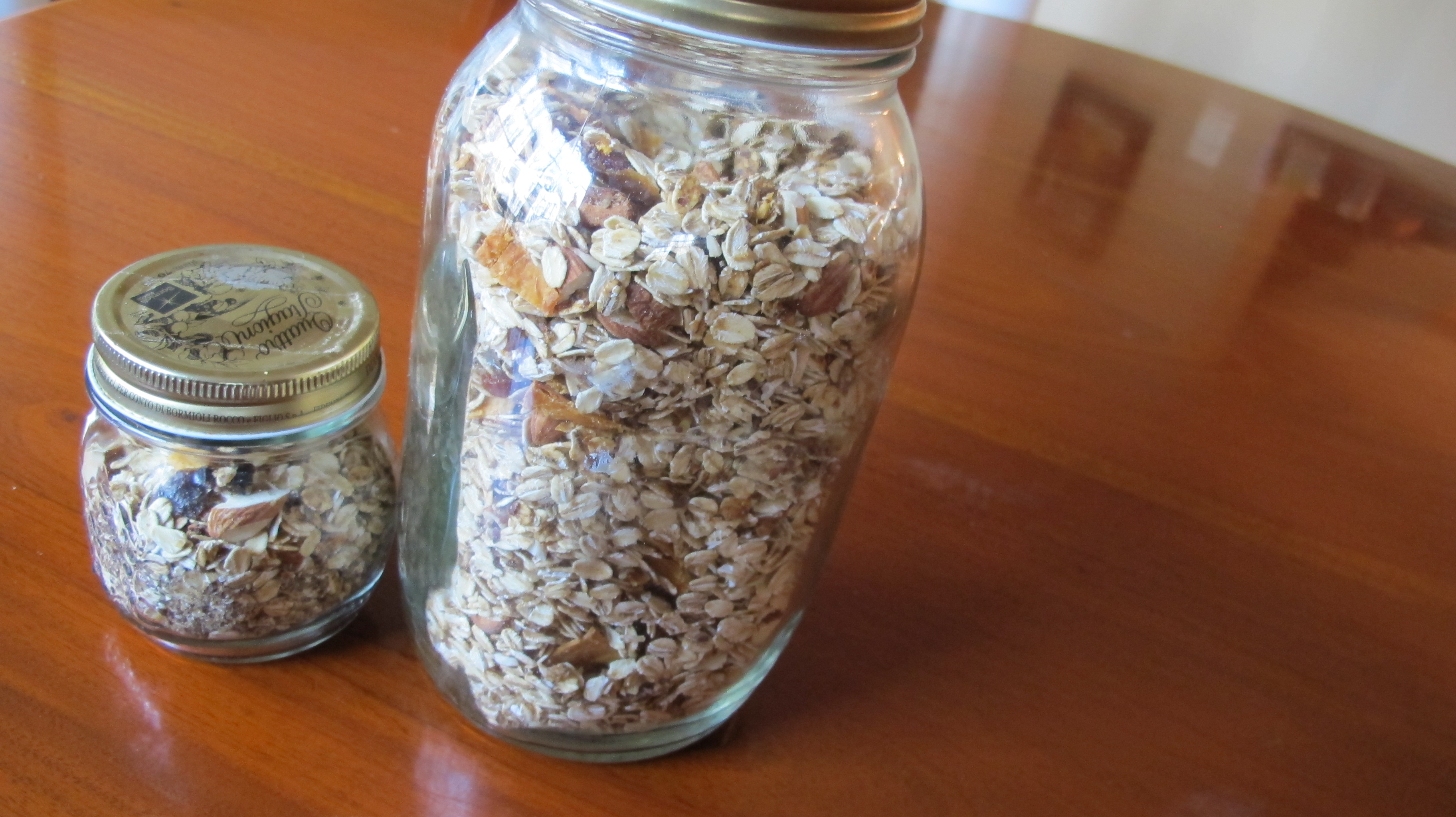 Enjoy your Swiss breakfast with milk or yogurt!