Nothing is more pleasurable than making your own gelato(I would never use the word ice cream, obviously). Now that I am back in Virginia for who knows
how long, I have reunited with the old Cuisinart Ice Cream Machine. Hmm… no, I think it deserves a better title. It shall be called "Ben Gaiarin in Ice Cream Machine form"! It's an inside joke in my family that I title everything worthy "Ben Gaiarin in —— form." For example, I suggested if we were to get it a dog, we should title it "Ben Gaiarin in dog form" if it's a good dog.
My visit to see the best gelateria in Italy create gelato (Behind the Scenes: The Secrets to Italian Gelato)  this past summer inspired me to work on America's ice cream reputation. I, unfortunately, have yet to find and order glucose online to discover how different types of sugar affect gelato. So, I made this fantastic gelato recipe using normal sugar, and other ingredients easily available to all.
Chocolate chip cookie dough ice cream has always been a favorite of mine, preferably from Ben and Jerry's (which I own half of). It is the only flavor I'd buy in the States, so I just had to make my own. Barbara, from the gelateria in Italy, told me making gelato requires more chemistry skills than anything. But when you make it yourself, with a little machine, it seems more like an art form. You're free to make any flavor you like, any way you like, and lick the bowl of the Cuisinart afterwards.
Chocolate-Chip Cookie Dough Gelato
(Cookie Dough Recipe modified version from Gale Gland: Chocolate Chip Cookie Dough Ice Cream Recipe … – Food Network)
For the Cookie Dough:
2 Sticks of Butter
1 cup of Brown Sugar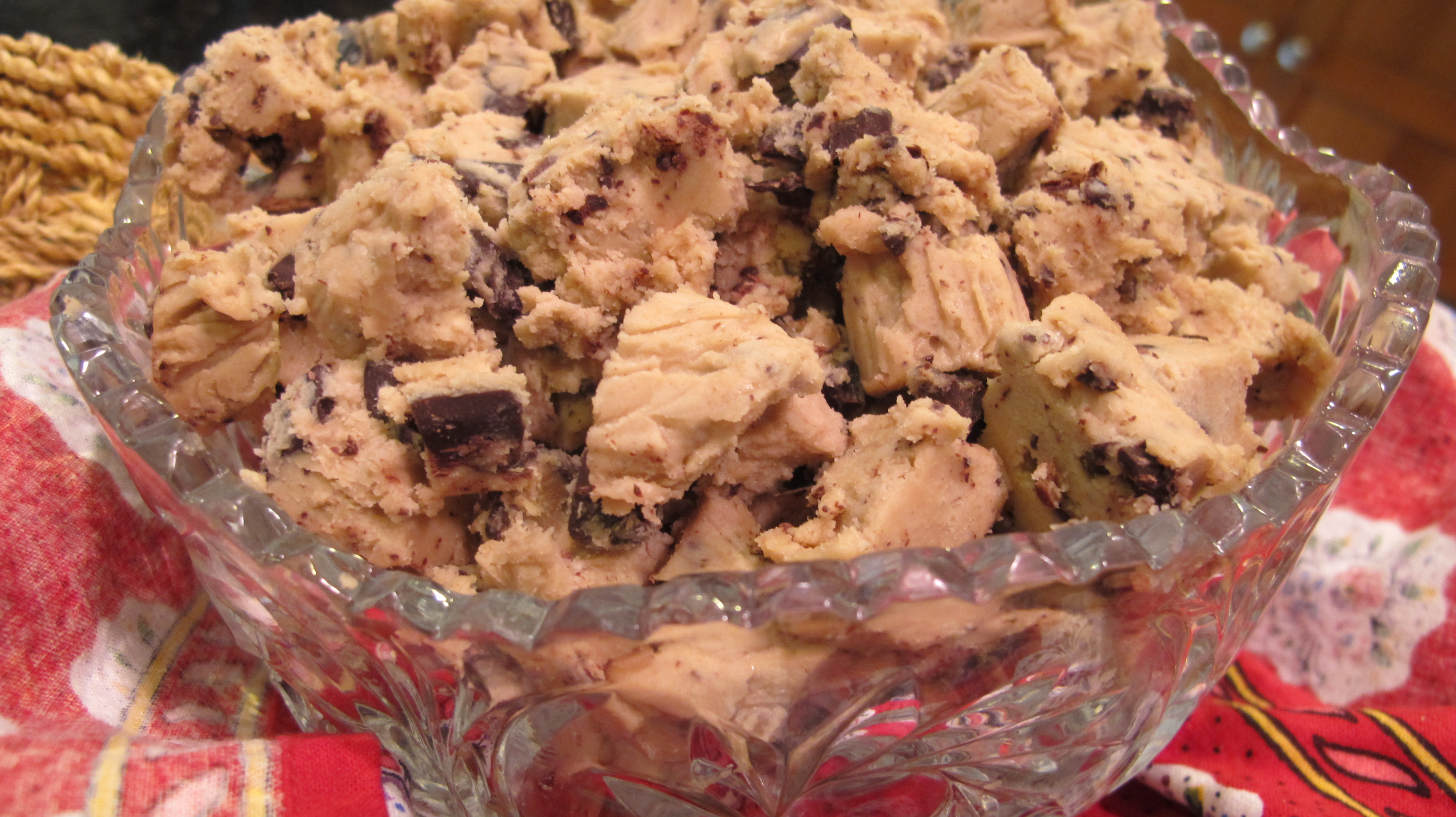 1/4 cup of Granulated Sugar
1 teaspoon of Vanilla Extract
2 Eggs
2 & 2/3 cup of flour
1 teaspoon of Baking Soda
1/2 teaspoon of salt
6 oz. bar of Dark Chocolate
For the Ice Cream:
2 cups of 2% Milk (or Whole)
4 cups of Whipping Cream (heavy cream)
1 2/3 cup of Granulated Sugar
3 teaspoons of Vanilla Extract
First make the cookie dough: Beat the butter with an electric mixer until fluffy and soft. Mix in the sugars until fully incorporated. Add the vanilla extract and one egg at a time. Mix the batter well and add the flour, salt, and baking soda.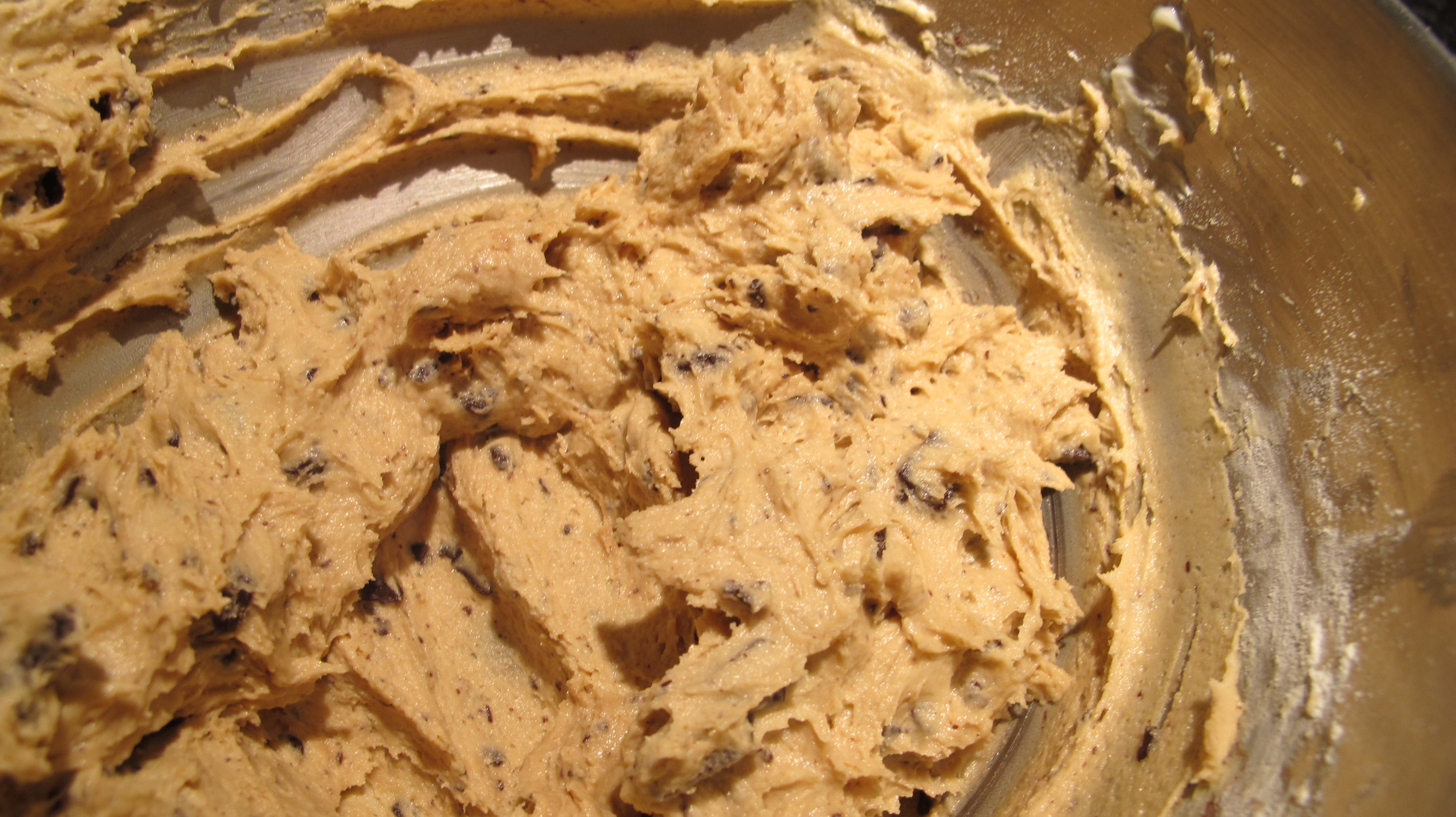 Roughly chop your favorite dark chocolate bar (I use 85% cocoa because I'm crazy) into bite-size chunks. Add the chocolate chunks into your dough.
Using flour to keep the dough from sticking on your hands, roll the dough into long, snake-like forms. Rap the long rods of dough in plastic wrap, and refrigerate for at least 2 hours. When dough hardens, take dough out of plastic and cut into bite-size chunks. Keep chunks cold until ready to use in ice cream.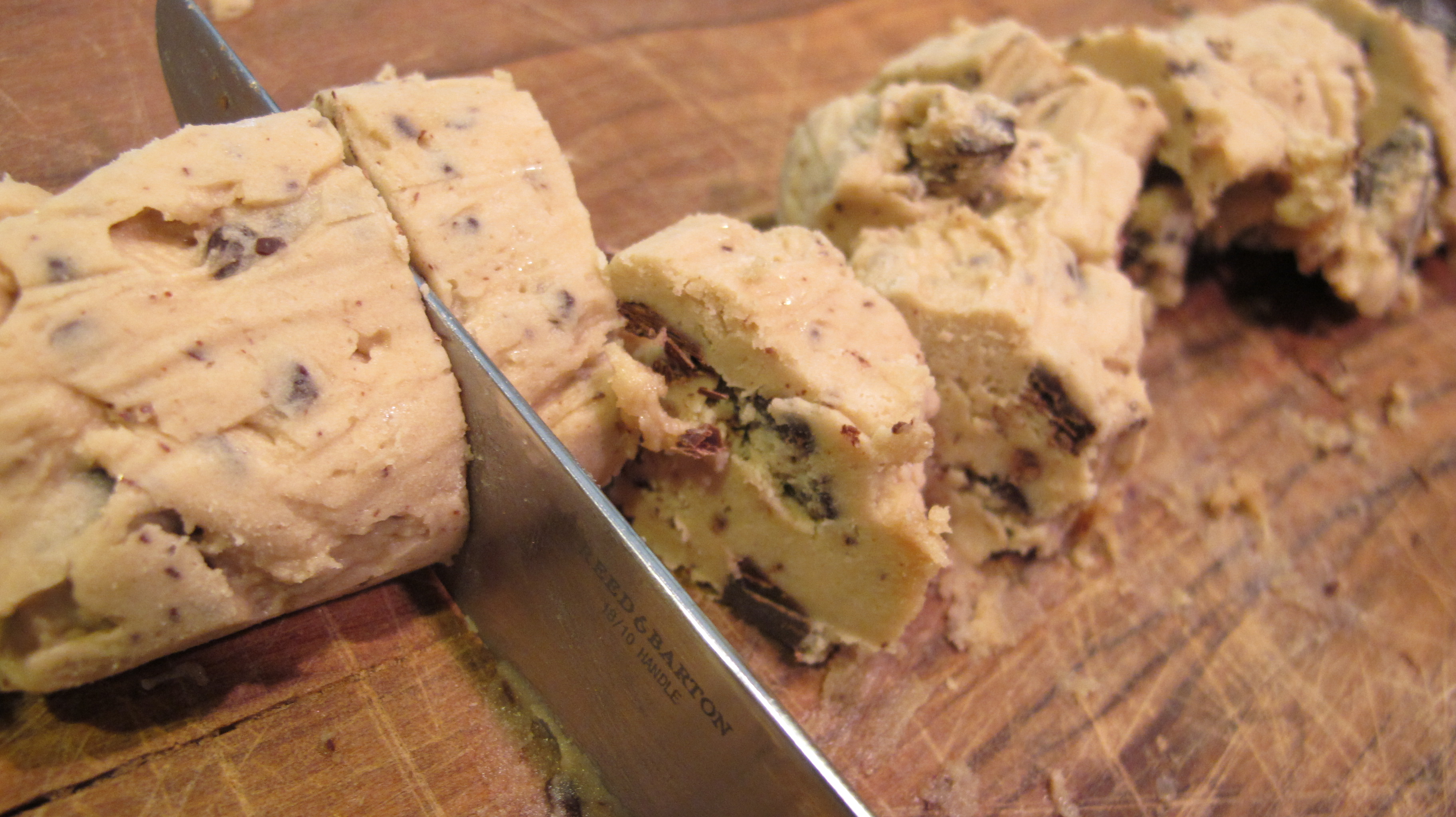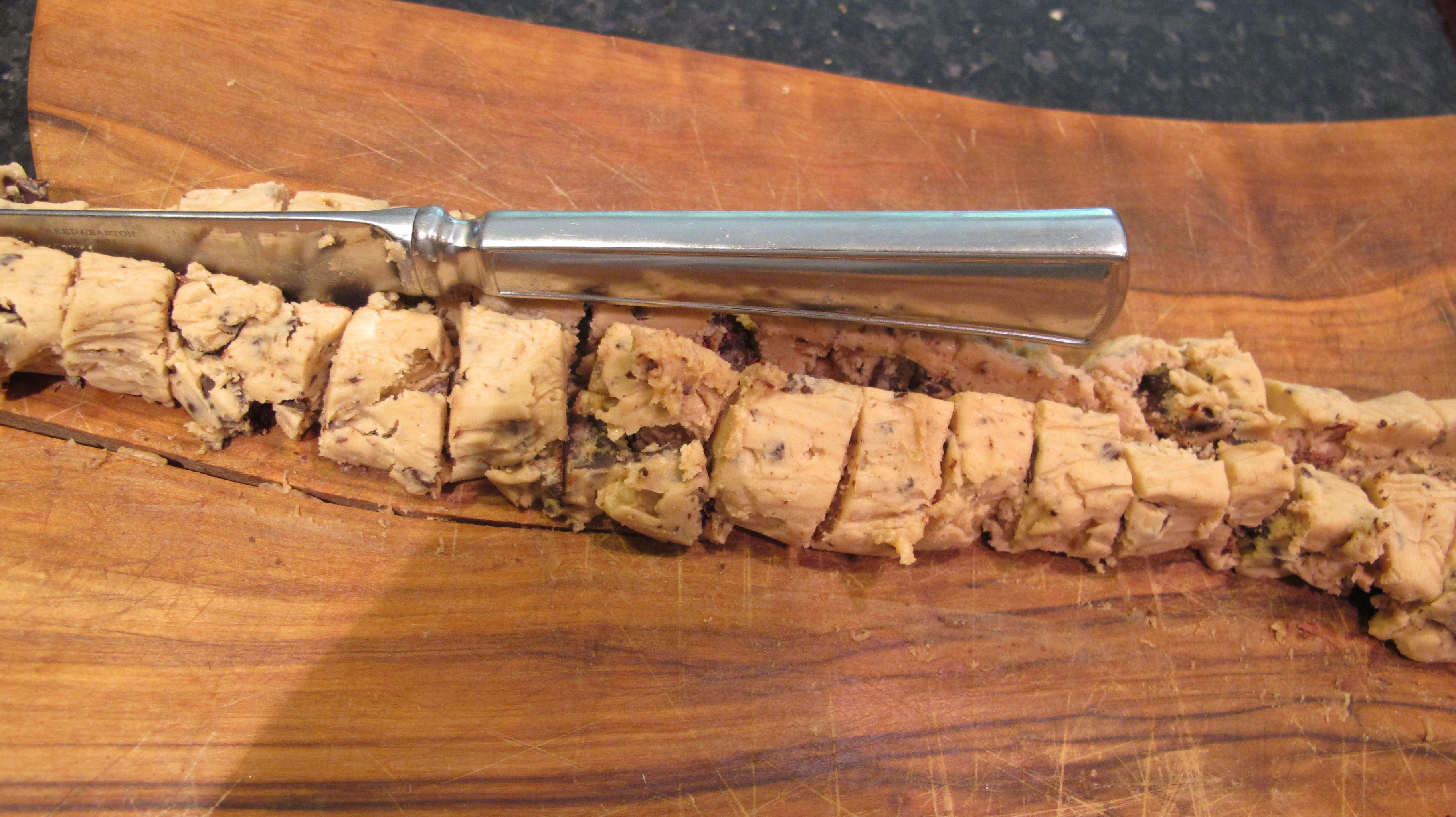 Then make the ice cream: Beat the milk, cream, sugar, and vanilla extract together until the sugar dissolves. Strain the mixture into a pot (you can skip this step). Heat the mixture on a medium-low flame until little bubbles form around the edge of the pot.
Refrigerate the ice cream base for at least 2 hours. Then freeze the mixture according to your ice cream maker's instructions. (My ice cream maker, a small Cuisinart, takes about 20 minutes)